Entertaining: Easy Fruit Cobbler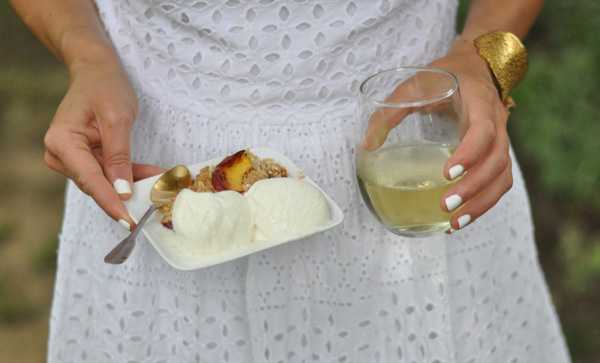 Happy 4th of July!! We are spending the weekend helping pack up my childhood home, as my parents prepare to move right when we get back from California. I'm not too sad yet — and have enjoyed finding (and taking home!) lots of small family treasures found while packing.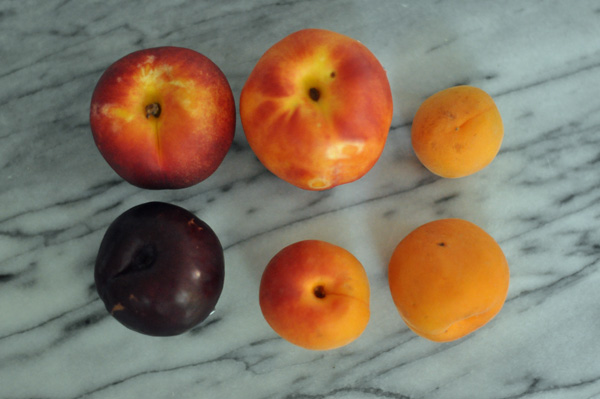 In the summer I love cobblers. I think the love stems from my Grandmother's Apple Brown Betty recipe we enjoyed (and still do) every summer. Fresh fruit topped with oats, brown sugar and butter – what could be better? In this recipe I follow the same basic idea only using fresh stone fruit and I tried to make it a little healthier using minimal sugar and whole wheat flour instead of regular. I vaguely followed this recipe –but only used 1/2 of the butter and mixed a little white sugar in with my fruit after it was chopped.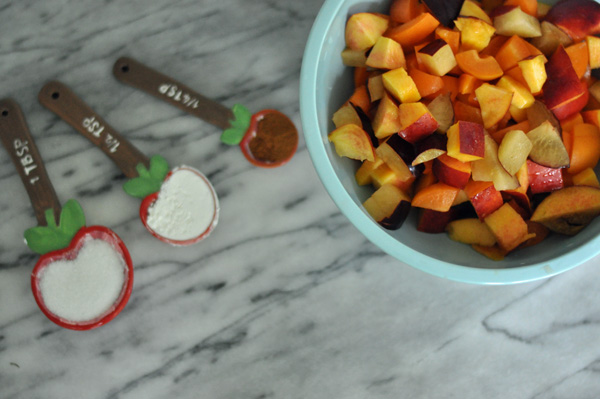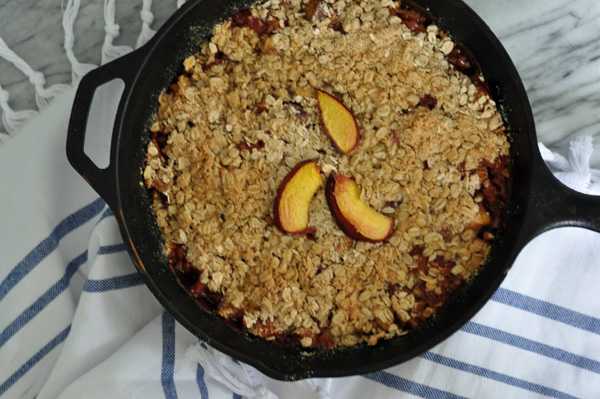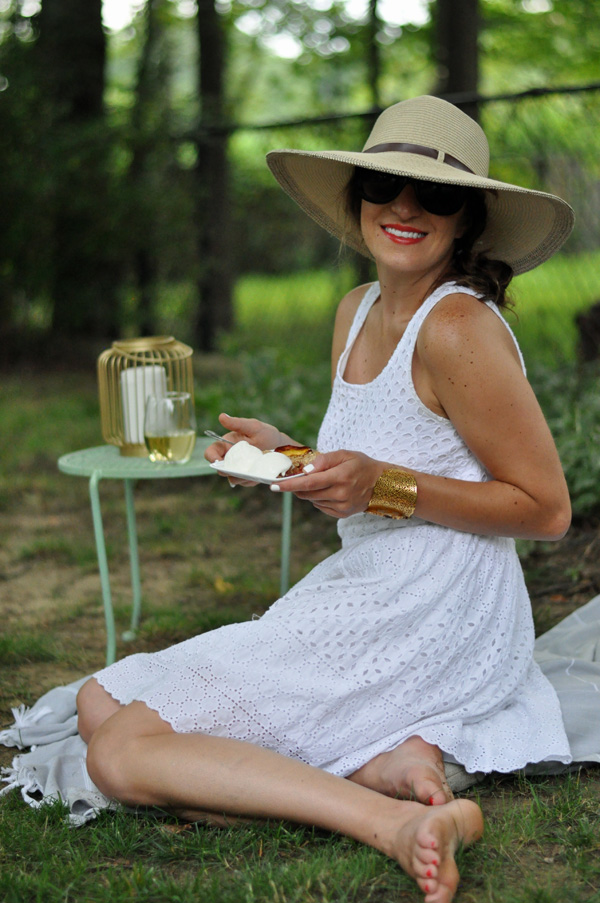 Of course it's best when enjoyed with a sweet glass of wine and a scoop of vanilla ice cream! 
I hope you have a wonderful 4th Of July!