Entertaining: Rose Scented Cupcakes & Rose Water Cocktail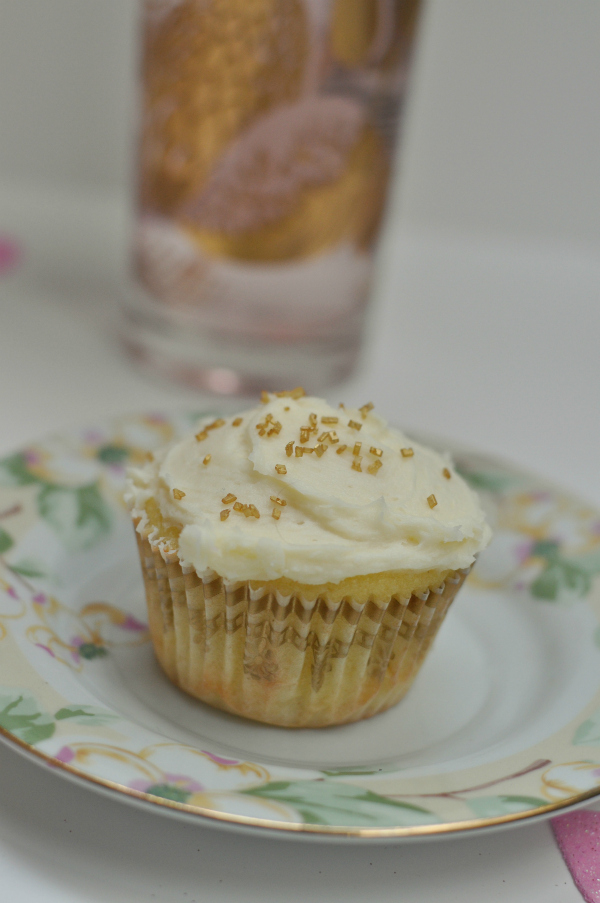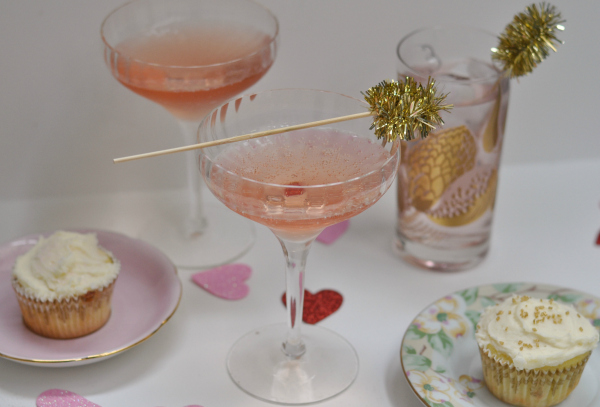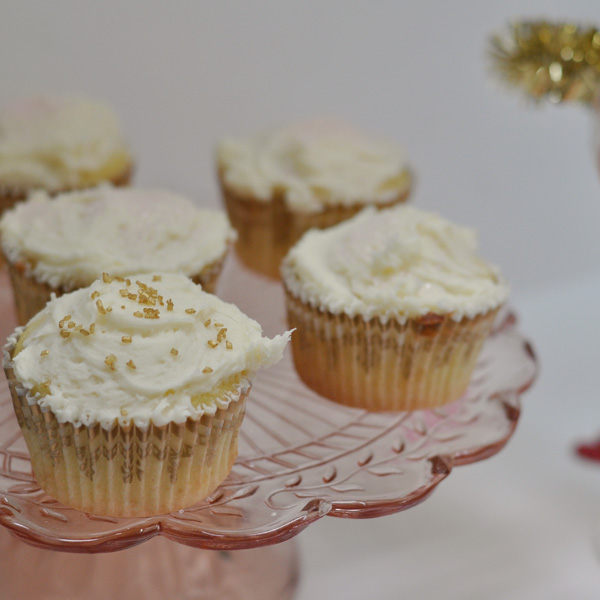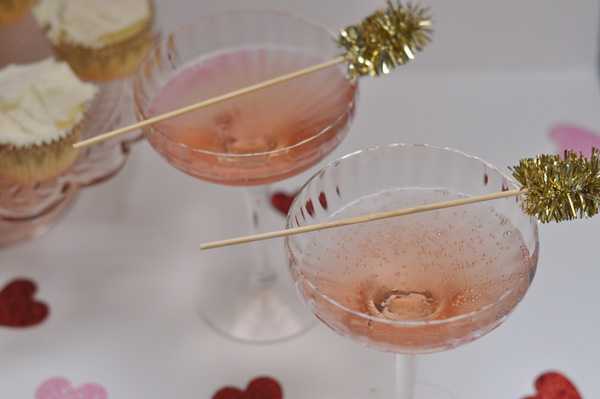 Valentine's Day is right around the corner which means some of us will be heading back to the kitchen to bake a seasonal sweet or two! I picked up some Rose Water over the holidays and have been eagerly waiting to test it out. After doing some research it turns out you can swap it for Vanilla Extract in your favorite vanilla cupcake recipe! I used my stand by butter cream frosting – but this would also be good with rose scented butter cream too.
I paired it with a Rose Water Cocktail- which is a lot easier than it sounds! I had a very sweet pink Moscato on hand – but also tried it with a dry Champagne and it was equally as good!
Rose Water Cocktail
3 tsp Rose Water Simple Syrup (recipe below)
Sparkling wine or Champagne
Place syrup in glass and top with Champagne!

Rose Water Simple Syrup
Mix equal parts Rose Water and sugar in a sauce pan over low heat until all sugar is dissolved. Let cool