New Year, New You: EASY DETOX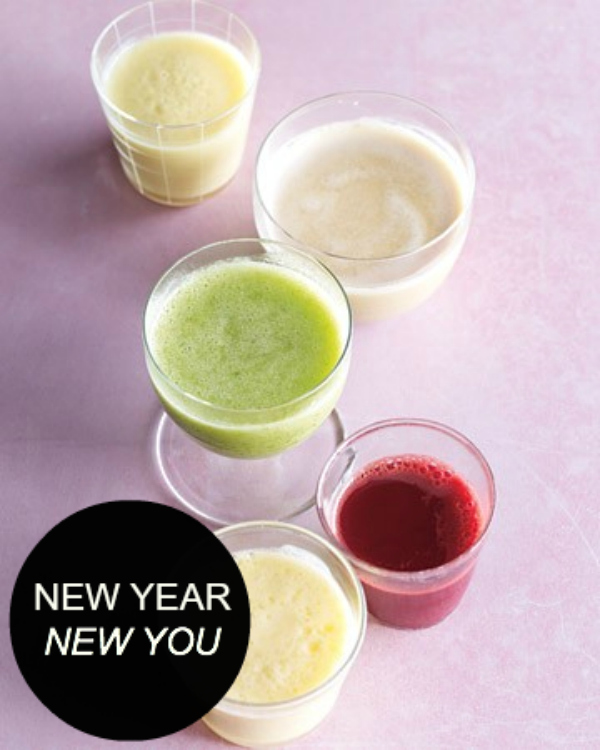 Happy New YEAR! Like most of us I consumed way too much sugar, alcohol and processed products during the holiday season, so I've decided to kick off 2013 with a healthy DIY detox and also share a new feature here on the blog. Over the course of 2013 I'll be sharing ways to improve your life from new beauty looks to new exercise routines to try and even ways to refresh your decor. I'll have guest contributors and experts to help with this series- and I'm so excited!
This detox is so easy and affordable and I've found I feel refreshed and ready to embrace a healthy lifestyle after I'm done- and it's pretty straight forward. Just cut out dairy, sugar, meat, fish, alcohol, caffeine, wheat and processed products. What does that leave you with? For the most part: fruit, vegetables, oil & spices, nuts, brown rice products and quinoa. I'm not a nutritionist and don't claim to be an expert but I've shared my typical day when on this detox above. I mix up the soups and salads and dinner options. I'm hoping to stick it out for 7 days and slowing begin to incorporate healthy, whole foods back into my life at the conclusion. Have you tried a cleanse or detox? I'd love to hear about it!