New Year New You: Your Workout Wardrobe
I promised I'd be incorporating more posts on how to better your life overall this year – and today I'm starting with workout clothes. To be honest, I've never been one to spend a lot of money on gym clothes – though I always envy the girls at the gym in their matching outfits and neon sports bras and new Nikes – but honestly, I'd just rather spend my money on a pair of new heels.
I've started taking classes at my gym and I've found I absolutely love working out this way, which makes it feel less of a chore. This has also forced me to step up my workout wardrobe- staring at myself in the mirror for an hour when surrounded by hot moms in cute outfits takes its toll.
I've found I really only need a few pieces to mix and match to get me through a week of work outs. I partnered with Old Navy to try out their ACTIVE line – and I'm not lying when I say I love it. It's affordable, cute and currently 40% off!
Keep reading to see more exercise outfit photos (woo hoo!) and my tips on building your workout wardrobe.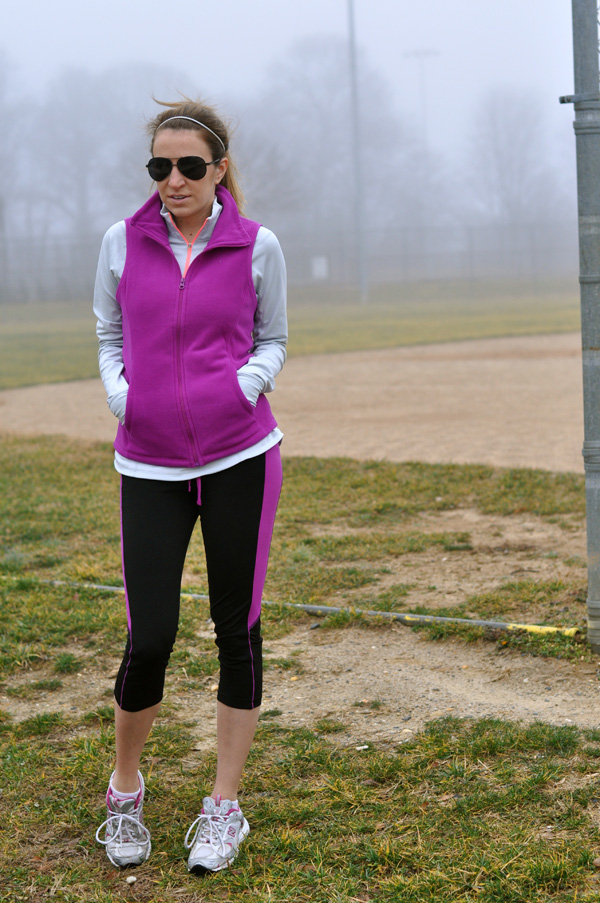 COMPRESSION PANTS: A mix of full length and capri pants are ideal year round. Old Navy has compression capri pants that are amazing (and excellent for jumping in, as exhibited here!)- both flattering and comfy.
SPORTS BRAS: This is a given, but make sure you get a bra that actually fits. I recently threw out several that were cotton and uncomfortable.

MOISTURE-WICK TANK: Old Navy has great tanks made with a GoDry fabric that are made for layering.
LIGHT WEIGHT PULLOVER: Ideal for cooler weather and more coverage.

FLEECE VEST: I find it much easier to exercise (walk or jog) with a fleece vest versus a full fleece pullover – and Old Navy's fleece is so soft!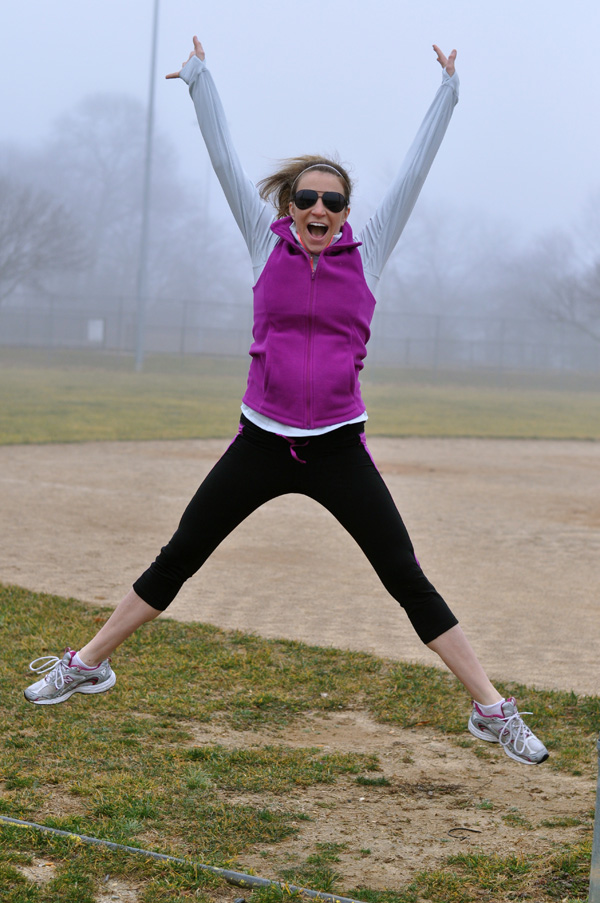 *This post is sponsored by Old Navy. Check out Old Navy in stores or at oldnavy.com. #GetYourActiveON