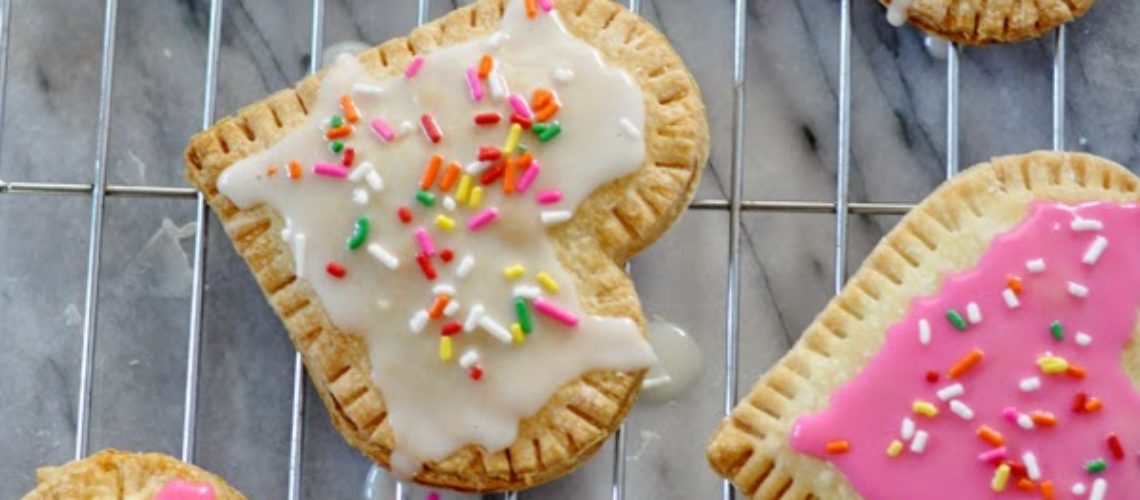 Heart Shaped Pop Tarts
Who doesn't love pop tarts and making them at home actually isn't that hard!
While this recipe is really easy it requires a lot of steps, and a little time if you can't fit two cookie sheets on one rack like us.
It's definitely worth it though- and since we used a pre-made pie crust it was even easier!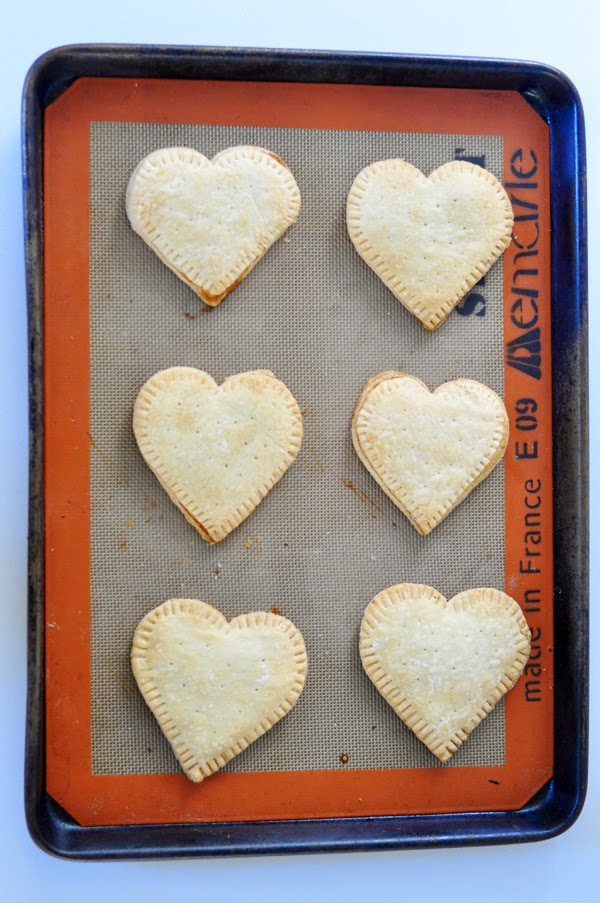 We used Smitten Kitchen's recipe, found
her
e but just used pre-made pie crusts (we used 3).
Be sure to roll out your pre-made dough so it's a little bit thinner than it comes in the package and then using a heart shaped cookie cutter to get as many hearts as you can.
With the extra scraps of dough we rolled out 2-3 more hearts.For the filling we did a combination of strawberry and brown sugar with cinnamon following her filling recipes.
For the glaze use
this recipe
from Cooking Classy but add a bit more powdered sugar to thicken it up. For the brown sugar & cinnamon pop tarts we mixed a little of the filling mixture into this glaze and it was delicious!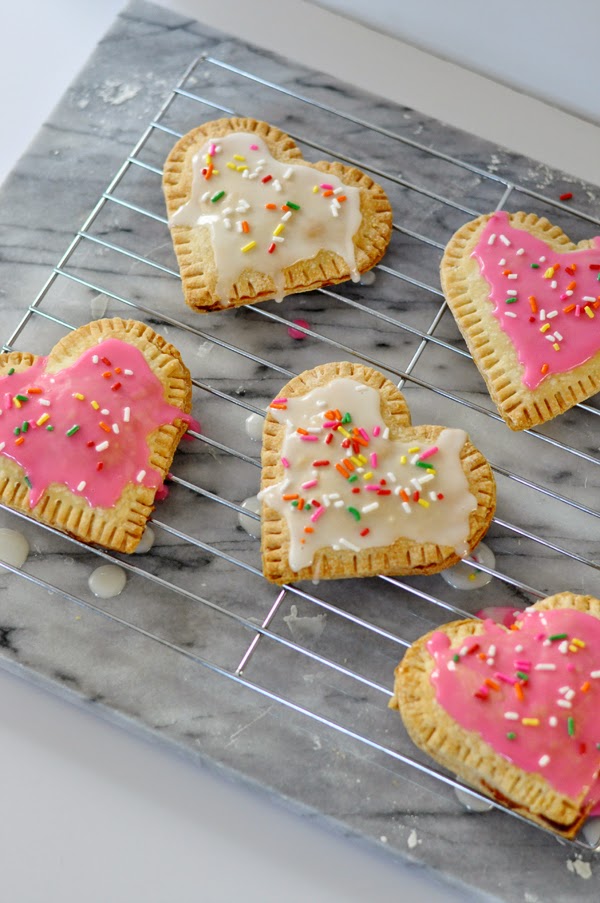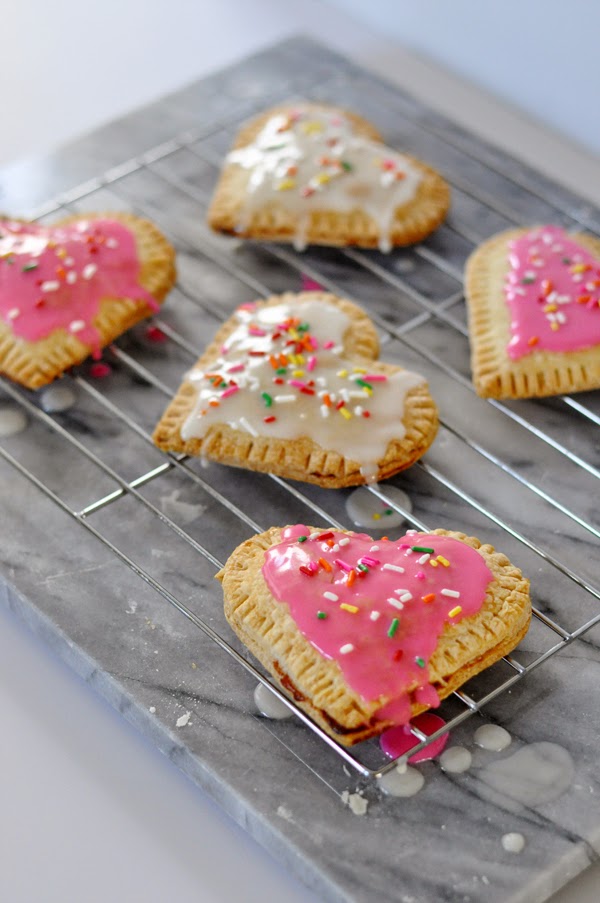 Enjoy!