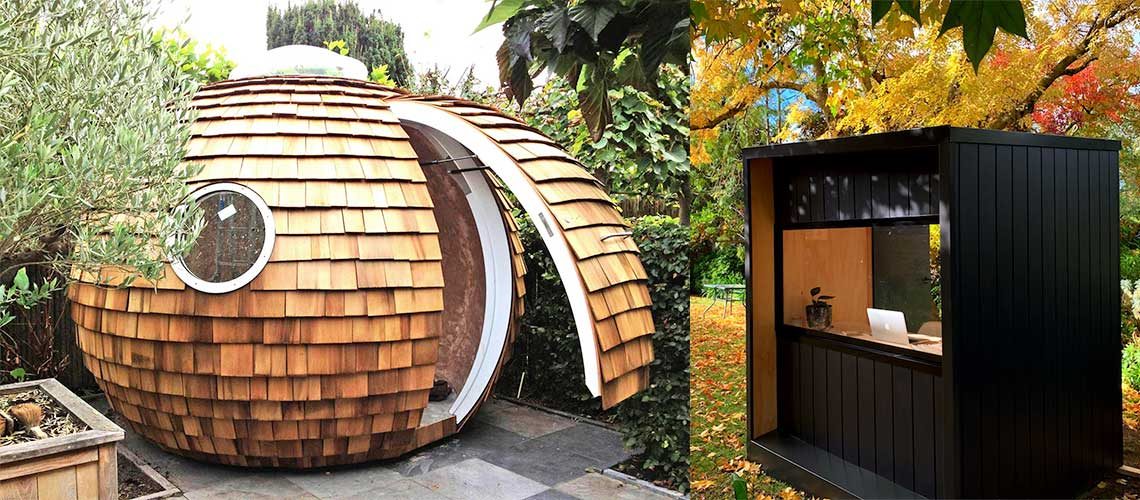 Outdoor Office Pods & Backyard Sheds for Remote Work
For most of us, the global pandemic forced us to reconsider our connection with the home office and working remotely.

Covid-19 forced hundreds of millions of office workers to be at home for months, and for many, they continue to work from home even now.

But, despite these trying times, there is always a ray of silver lining.  
But you may ask, what is it? What's the silver lining? 
There's a great potential for people with a backyard, no matter how big or tiny, to establish an outdoor office right there.
Is there anything more amazing than putting on your athleisure clothes and walking a mere 20 steps to work in the mornings?

For most individuals, that's just a pipe dream.
Even for individuals who are bursting at the seams to come back to the office and synergize with the team, the new reality dictates that a big chunk of your time will be spent doing office work from home in general. 
To make the work-from-home experience even better, you can build a well-designed outdoor home office that meets all of your demands and allows you to complete more work in less time.
If you have space in your backyard and anticipate working from home for the long term, here are some pretty cool home office options!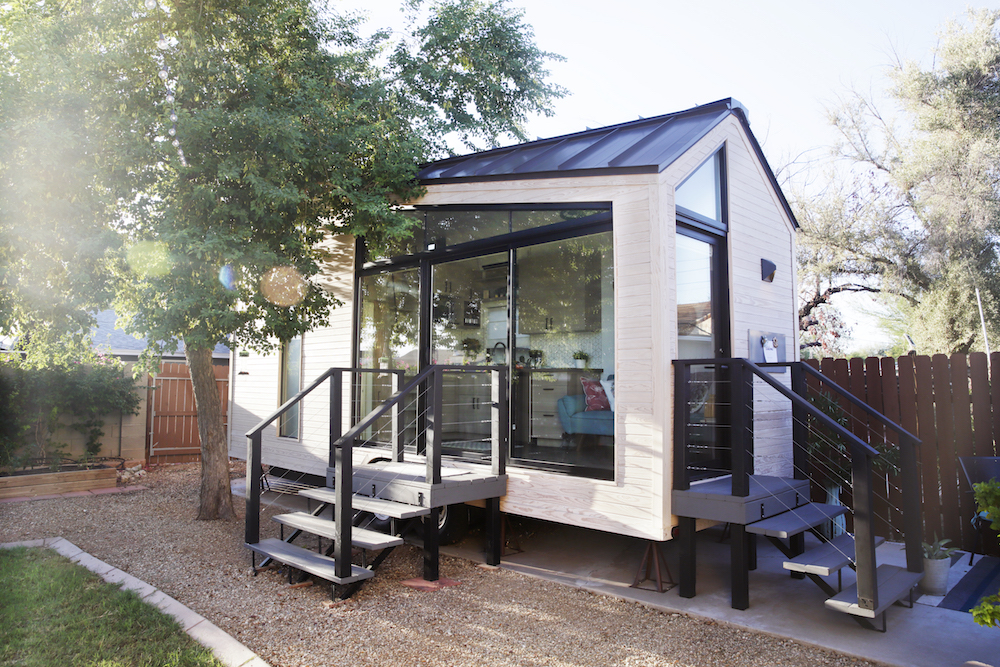 Backyard Office vs. Office Shed
If the term "office shed" makes you cringe to the bone, remember that it's a term that will substantially assist you in narrowing down your search.
Backyard office pods is another name for them, and it has a far more appealing ring to it.
Given how quickly the virus has spread, we assume most people want something ready to use — a backyard office that doesn't require licenses, contractors, or months of planning.
Prefabricated office sheds are the greatest option since they can either be shipped for you to set up on your own or set up by professionals in a matter of days.
If you are looking forward to building your own office pods or backyard sheds in your outdoor space, then you have clicked the right article! 
This article post will lead you to 7 of the best outdoor pods and backyard sheds it has gathered through meticulous research. 
The construction details and specifics will be up to the companies providing certain offers and services; this blog is here to provide you amazing ideas and of course, inspiration.
I'm sure you have a lot of creative ideas in your mind and to unleash that, you need just the right amount of guidance. 
What about an office in the treetops for those of you who are just next-level? Or is there something amazing you have in mind? 
So, without further ado, let's take a look at some of our best online home office sheds.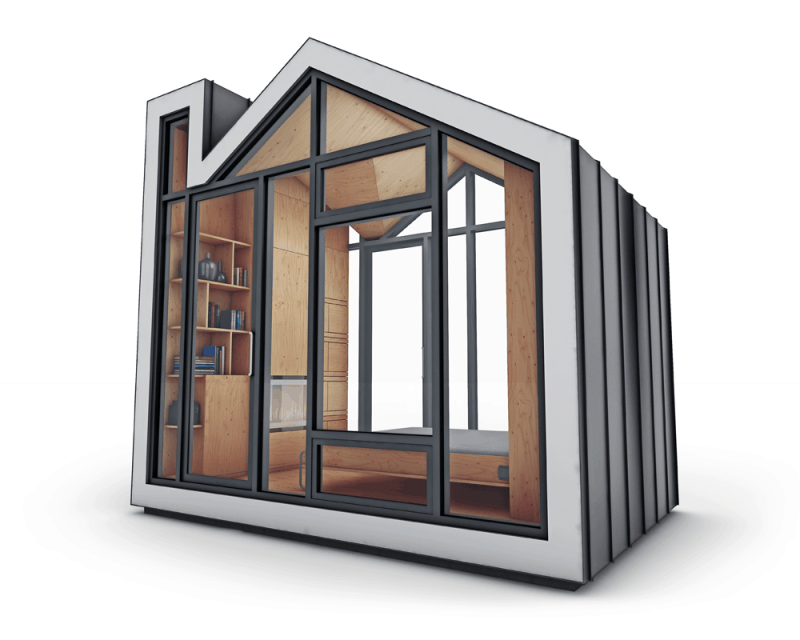 The Bunkie was designed for folks who take architecture seriously.
Originally planned as an extra living area on a lovely Canadian bit of property, they've evolved into versatile spaces that may be used for a variety of purposes.
These are ideal for installing in a shady part of your yard to provide the ideal blend of lighting and screen glare reduction.
What's the best thing about The Bunkie product?
Permits are not required anywhere in North America.
The cost is approximately $42,000.
Features:
In the front and back, there is a double glass wall.

Vents with two airflows

Walls and floors that are insulated

Interior panels of UV-coated maple plywood

Wall bed, luxury flooring, and wall shelving are all options.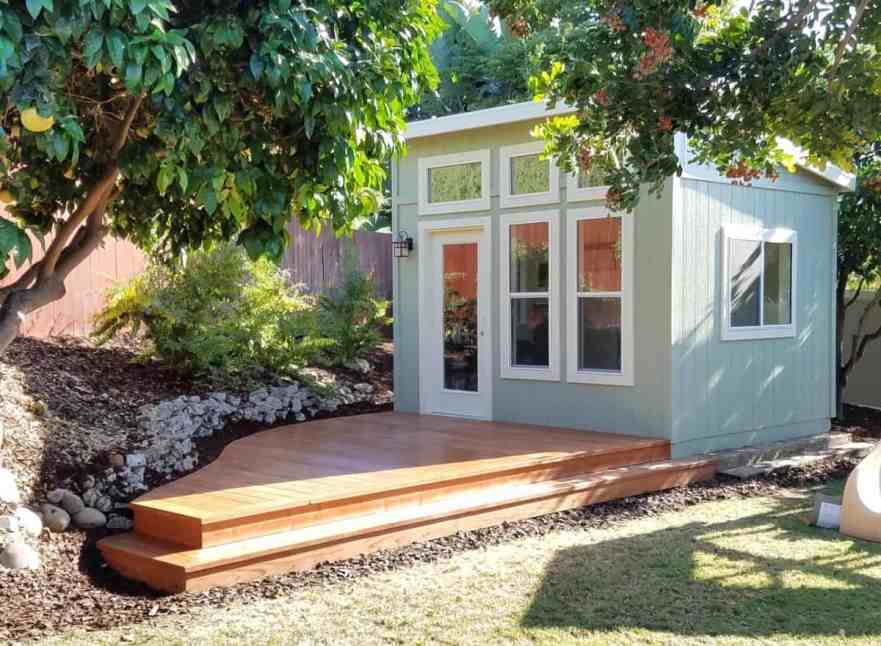 QualitySheds' Studio Shed models strike an excellent combination between modern style and reasonable pricing.
There are plenty of alternatives for different backyard spaces, with sizes ranging from 8 x 10′ to 12 x 24′.
The starting price is $5,595 and goes up to $11,995.
A starting shed for less than $6,000, including delivery and installation, is an excellent value.
The top image depicts a custom redwood deck, which adds a luxury aesthetic and is a must-have if the budget allows it.
Features
2 x 6 fascia 2 x 12 roof pitch 7′ interior low wall height French door 2/12 roof pitch

Roof overhangs are 12 inches in the front and 6 inches in the back and sides.

There are numerous customization possibilities available, as well as other product lines.

Delivery and installation are included in the price, which is quite easy.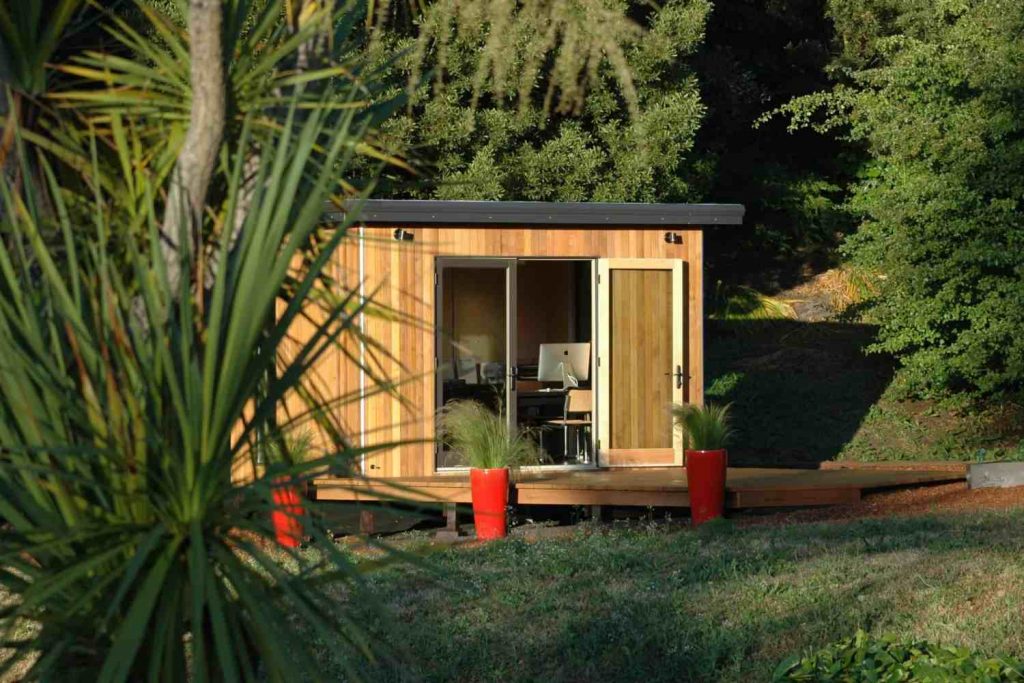 They are not sheds, but pods. That's a lot cooler, so maybe we should start with that.
This organization, based in the San Francisco Bay Area, provides turnkey and custom solutions.
The majority of these have a contemporary aspect to them, and the placement and finishing options have a significant impact on the overall aesthetic.
So make an informed decision.
These won't be cheap; in the Bay Area, fully installed pricing is roughly $28,000.
Features:
Before delivery, all windows, doors, finishes, and paint are completed.

SmartSide, plywood, vertical cedar, and other finishes are available.

There's also electricity built-in.

6 different window layouts

There are four 120 sq ft possibilities, ranging from a 10 x 12′ flat roof to an 8 x 15′ slanted roof.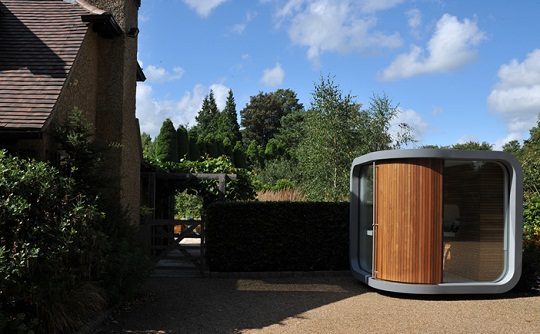 A working atmosphere separate from home life is provided by an OfficePOD.
Everything from site survey and installation to customer service and POD movement in the event of a move or change of employer is handled by the hassle-free OfficePOD service.
This "office" is fairly small and looks somewhat shaky, but it's well-made.
It's ideal for little backyards where all you want to do is throw something down and get back to work.
In the vast majority of cases, the OfficePOD is of optimal size (2.1m x 2.1m) and does not require planning consent.
Its modular design allows for quick building even in the most difficult-to-access landscapes.
When empty or filled, the POD is meant to provide adequate security.
The space's external and internal appearance, as well as the overall user experience, are the result of a lengthy design process.
The environment has been a major factor in the selection of materials.
Wherever possible, recycled, recycable, and sustainable materials have been used, with man-made materials being used only where performance needs to demand it.
With its low energy use, high levels of insulation, and revolutionary cooling system, the POD meets the most stringent energy performance requirements.
"As science and technology advance, we are devoted to making even more advancements." – POD Office
The Comfortable Home Garden office: Archipod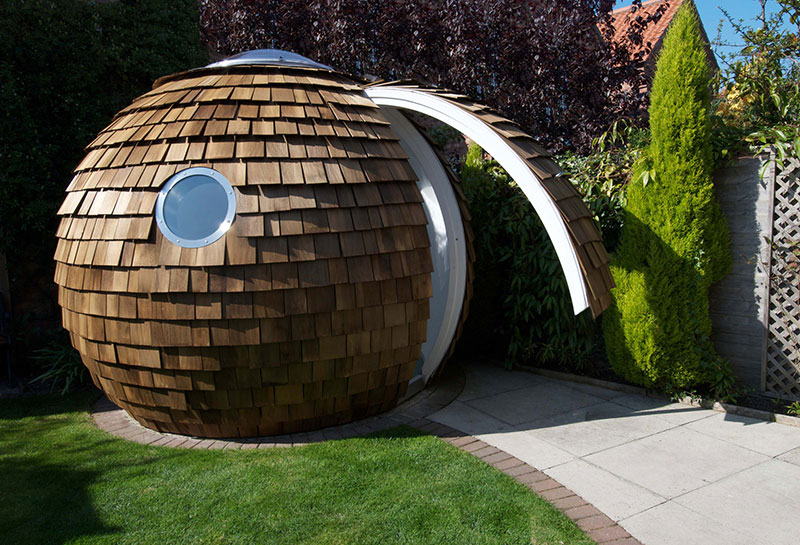 The Archipod has a really appealing design. It has a woodsy-traditional feel about it while also being contemporary.
It has a swinging door and a spherical form, giving it the appearance of a naturally exquisite forest creature.
And that'll be you, sitting fat in your lawn, updating spreadsheets, and living as a recluse.
Working from home has a number of advantages, including reduced travel time and expenditures, lower office infrastructure costs, and more time to spend with family.
However, creating a nice home office may necessitate a significant amount of space and money.
Working from home is much easier than you think, thanks to Archipod.
Archipod is a stylish mobile home office that may be placed in the backyard or in the garden.
The 'Pod' can be used as a playground, hobby room, studio, meditation room, or treehouse, however, it was built primarily as a garden office.
Here's what the designer has to say about it: "The 'Pod' is mostly made of wood, the world's most replenishable building material, and is insulated to a standard that exceeds current Building Regulations."
Because the structure is built in sections that are sized to allow all of the parts to be transported through a house, we will be able to get the 'Pod' into your back garden no matter where you reside
The 'Pod' appears larger on the inside than it does on the outside due to its distinctive shape and abundant natural light from the roof dome."
However, you might want to call the company beforehand to ask if this product is still in production as their website hasn't been updated since 2013.
Their Facebook page does appear to have been active recently, albeit on a limited scale.
If there's ever a time for them to restart building, it's during COVID-19 and the massive transition to working from home.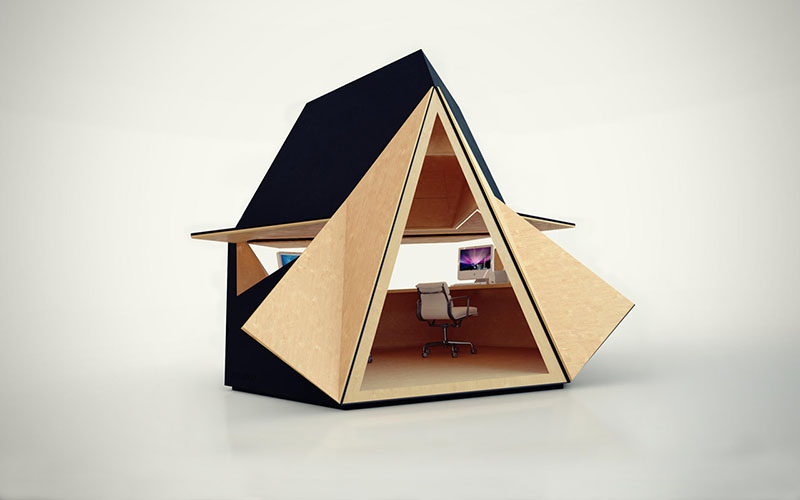 Although David Ajasa-Tetra Adekunle's Shed is purely an idea, we've included it here for individuals who are building their own backyard office shed and want something to spark their imagination.
The Tetra Shed was created by David Ajasa-Adekunle, a London-based architecture studio.
It's a one-of-a-kind modular workspace that may be utilized as a home office in the garden.
The Tetra Shed was created as an alternative to cubicles in the workplace, providing a less isolating work atmosphere.
The shed's modular design allows numerous units to be connected for usage in public spaces such as classrooms, exhibition spaces, and corporate offices.
Tetra Shed can be finished with almost any color you could possibly want; or if you're into a more traditional design, clad in copper, zinc, corten steel, or marine plywood on the outside and birch-faced plywood or plasterboard on the inside.
We would love to see one of you crazy woodworkers make one because this design hasn't really come out into real-life production!
Rolling Prefab House – "Roll It"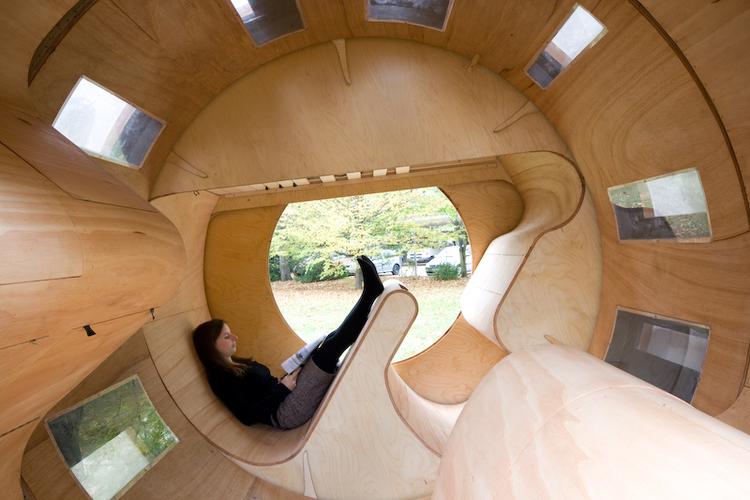 This one is crazy, but it's a great idea that can help you get your creative juices going if you want to make your own.
Christian Zwick and Konstantin Jerabek, students at the University of Karlsruhe in Germany, built Roll It, a unique experimental revolving house based on the notion of "mobile and space-efficient construction."
This design, which is a combination of uniformity and creativity, gives this variable mini-housing such a small footprint that you'd think it was an extra kid's room. 
The interior of the cylindrical house has a one-of-a-kind design that changes functions based on the direction.
When rolled 180 degrees, the office becomes a bedroom, and the kitchen becomes a bathroom.
The structure's center can be used for both sports and lighting control.
An exterior shell with four supporting rings, a torsion inner shell, and a membrane as a covering make up the structure of the house.
The house's inside contains a variety of personalized living solutions, such as a table and workspace that convert to a sleeping zone when the mattress is kept in place using Velcro.
It can be used to store blankets, pillows, and other items.
The front section of the house houses the sink, toilet, and stove.
Final Thoughts
So, if you finished this article and are still interested in having your very own home outdoor office, you can simply search online and start communicating with the respective companies.
As the pandemic is still very much in play, it's definitely not a bad idea to have your own "work from home" office.