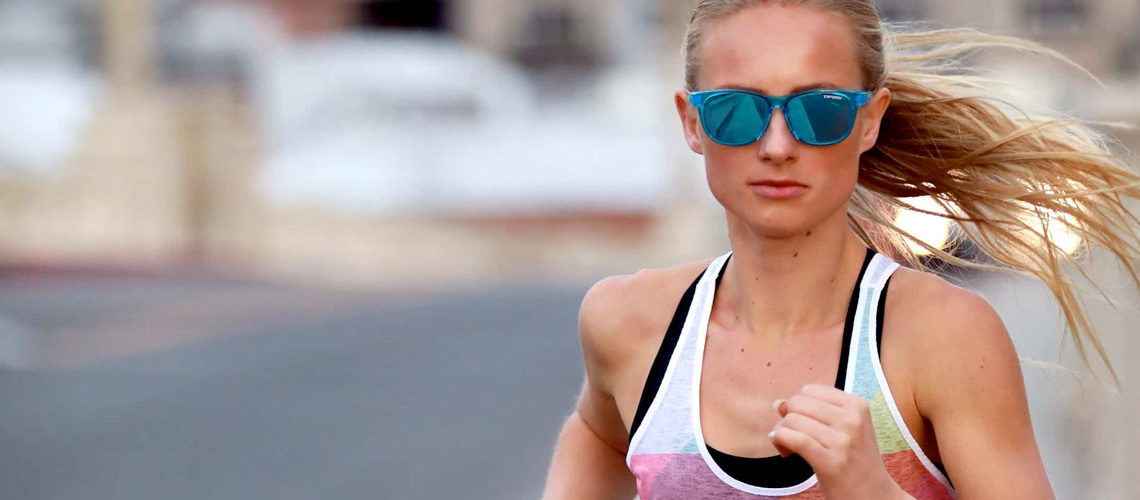 For most of us who love running when the sun is up, sunglasses are an essential item to include in your running gear.
When you're running outside for prolonged periods, you will definitely need to protect your eyes from the suns harmful UV rays.
Running sunglasses are a perfect way to achieve this. 
It's not that you will instantly sizzle up once the sun hits you or you will go blind, we're not vampires after all.
Running outside under the sun doesn't do detrimental damage, it's just that you need to protect yourself especially your eyes from prolonged exposure to the sun.
Prolonged exposure is where the damage is done.
Prevention is better than cure as they say, so it is best to wear sunglasses as it will not only protect your eyes but also make you look cool and stylish whenever you're out running.
So what benefits can you actually derive from wearing sunglasses during your morning or after runs?
We've listed some of them below so read on to learn what these advantages are.
Here's 2023's best Running Sunglasses Reviewed:
1. Best Performance – Oakley Half Jacket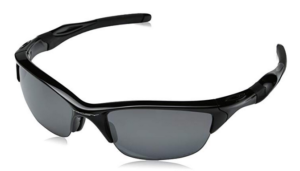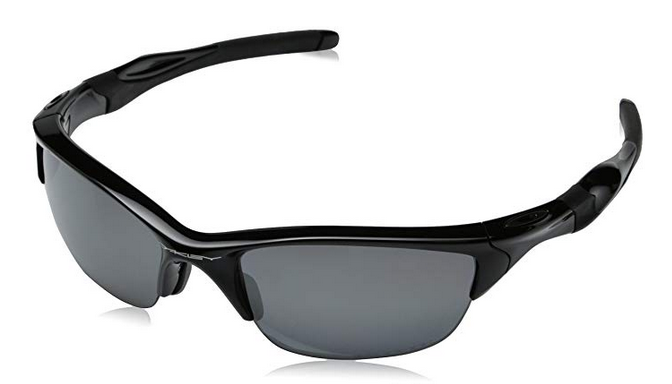 One of the main goals of the Oakley Half Jacket is providing its best in terms of performance.
And that's not baseless claim because they really perform well coupled with great protection.
This along with the comfort that it provides make it the top sunglasses in this list.
It features an O Matter composite frame, an interchangeable lens, and 100% protection against UV rays.
This glasses will surely make you feel protected and comfortable every single time.
You can wear it on a short jog around your neighborhood or a long-distance run on any weather condition and it's going to perform really well.
And the fact that they are Oakley makes them great for everyday wear too.
This truly is a high-quality sunglasses made by a world-renowned company.
They may even be the best sunglass company out there.
Many users praise it for its high-definition lenses and how they fit really well even when running.
Pros
Prescription lenses are available
Sleek design
Long lifespan
Extremely light
Super comfortable on both the temple and nose
Cons
Buy Here
2. Best Value for Money – Tifosi Wisp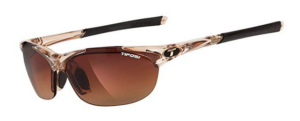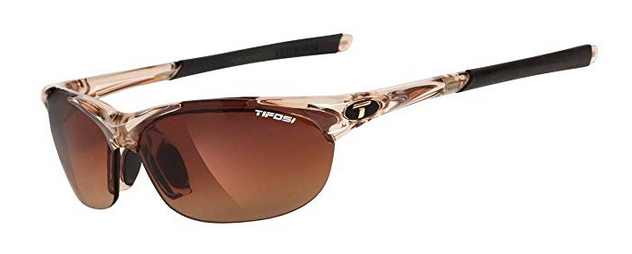 If you're looking for a pair of sunglasses that has a lower price but still offers 100% UV protection then the Tifosi Wisp is going to be a perfect choice!
Their frames are of casual design but are durable and are a favorite by many runners. And you'll love that they actually come with three pairs of lenses that are scratch-resistant.
If that's not good enough then there are temple pads that are adjustable and nose pads that are hydrophilic to prevent it from slipping.
One of the features that users really love is its vented design which promotes better airflow to the lenses in order to prevent fogging.
No one really wants to run with foggy lenses. Other users also love that its lightweight and anti-glare at the same time.
Pros
Adjustable – fits all head sizes
Anti-glare
Comfortable and lightweight
Snug fit. It's like you're not wearing anything at all
Anti-slippage nose pads
Cons
Lenses tend to scratch but it has extra lenses with it
Buy Here
3. Wide Field of Vision Sunglasses – Under Armour Igniter 2.0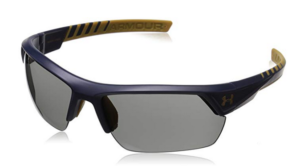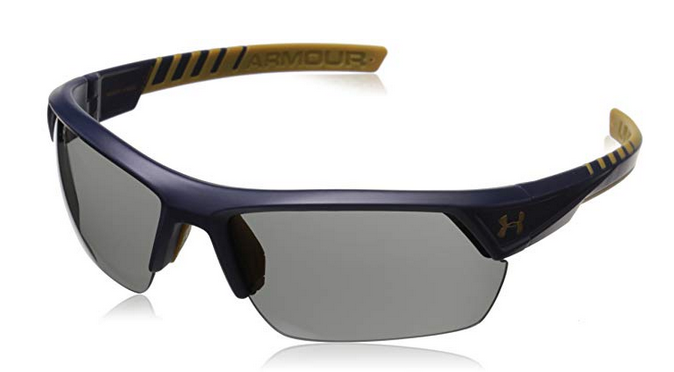 There's a lot to say about these sunglasses but what we like most about it (because the others don't have the same feature) is its wide field of vision.
They're designed to be rimless in order to increase peripheral vision by 20%.
They have unique frames too which are made with titanium and grilamid making them durable and light.
It's definitely a pair of sunglasses that you'd like to put on while running!
Equipped with 100% UV protection, the lenses are designed not only for protection against the sun but are also capable of repelling water while resisting scratches all at the same time.
Users praise the three-point grips that are strategically located to prevent slippage.
It also has adjustable nose pads so it can fit perfectly snug on your face.
These glasses are seriously designed for runners and the best thing about it is its different color options.
Pros
Excellent price and performance
Made by a top company in athletics, Under Armour
Different color options available
Provides great vision with its wide polarized lenses
Superior comfort provided by its soft nose piece
Flexible and comfortable on the ears
Cons
Sticks off your face a bit
Buy Here
4. Best Lightweight Sunglasses – Smith Pivlock Asana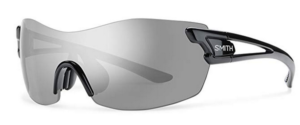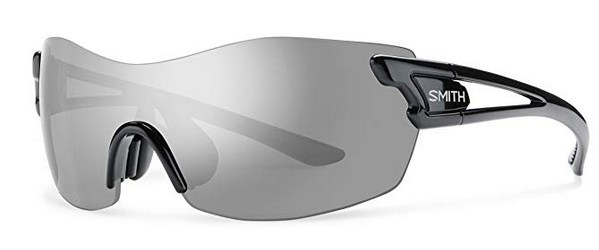 These sunglasses are popular because of their lightweight design.
It really is light and that's according to users who have already tried it.
And if you're looking for a minimalist pair of glasses then this one is going to be perfect.
Its sleek design provides stylish looks with a frame that provides comfort to the temples.
They're also perfect for long-distance running because of the adjustable nose piece that it has which make it fit better with increased action.
Other features that are truly beneficial are the auto-lock hinges and the seven base curvature lens.
It is what users love together with the fact that it truly is a snug fit eye accessory that you can use when running.
Pros
Easy to change lenses
Minimalist design that is lightweight keeping things simple from every angle
Goggle-like protection
Superior comfort provided by its adjustable nose piece
Fits well sitting high enough without putting any pinching pressure on the nose
Cons
Quite a small fit to some compared to other glasses
Buy Here
5. Best Marathon Runner Sunglasses – Nike Vaporwing Elite EV0913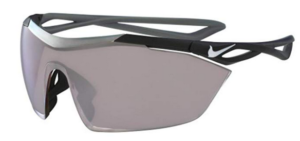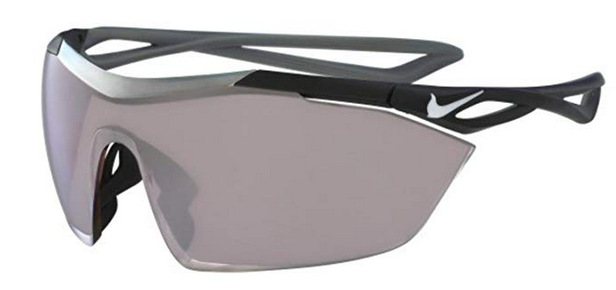 This wouldn't be a list that includes the top running sunglasses without the Nike Vaporwing Elite EV0913.
These glasses are designed for those who are serious with running.
It is perfect for those who want to hit the road for their first marathon and works best even for your fast track workouts and exercise routines.
It features a frame that is made of innovative composite materials and lenses that are built to adapt with SPEED!
Users love its aerodynamic design making it a favorite for marathon runners around the world.
The wide frames remain as its most admired feature.
Pros
Wide frames offer superior eye protection
Made by NIKE, one of the world's leading company in running
Durable and is built to last
Can be used for every running condition – even on trails
Designed for SPEED, long-distance marathons, and other track meets
Cons
Buy Here
Benefits of Wearing Running Sunglasses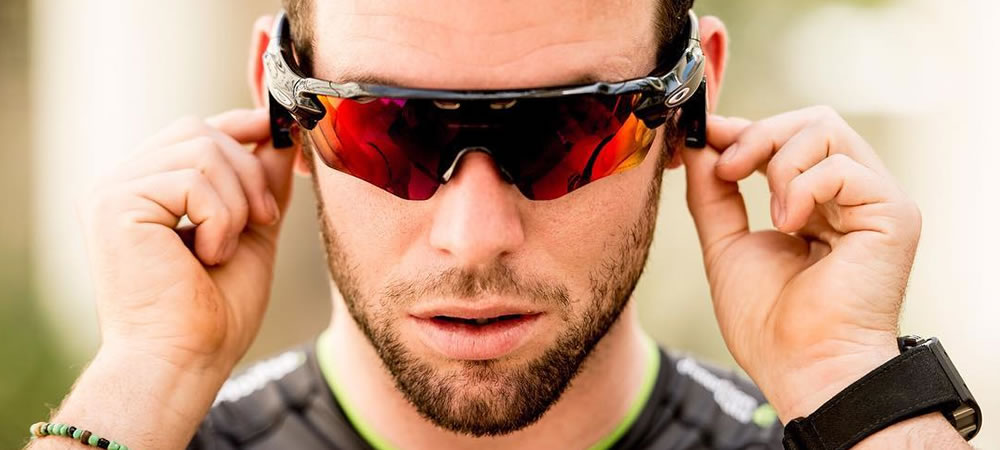 As was mentioned above, running sunglasses actually protects the eye from the suns harmful UV rays and it also helps in making you look cool and stylish.
But is that all that's there is? The answer is NO and we've got more benefits of wearing sunglasses listed below:
It prevents eye damage as it helps block the sun's UV rays so you can run for longer under the sun.
Absorbing vitamin D and getting tanned is now safer because you won't be worrying about your eyes getting damaged.
With sunglasses, squinting will not be a problem. This natural reaction happens when you run under the sun and having to squint for prolonged periods can be frustrating. With sunglasses, squinting will be prevented so you will not only avoid damage to your eyes but also wrinkles around it too.
Sunglasses prevent dirt from gaining contact with your eyes. When it's windy and you're running outside, the air will blow debris toward you eyes if it doesn't have any protection. Other dangers like rocks flying when a car passes and bugs that fly here and there during summer can also hurt your eyes. Wearing a pair of specialized running sunglasses will ensure that your eyes are protected all the time.
They look stylish as well! You can choose to get a pair of sunglasses that suits your style and you'll look great from every angle. You will look more like a long-distance runner and you'll start running like one too.
You can also wear them even when you're not running. Yes! They can be worn anytime. You can use them while cycling, driving, strolling at the park, or while relaxing by the beach.
Running sunglasses offer a lot of benefits for your kind of lifestyle. And if you're really serious about running, you will need to consider wearing a pair whenever you do your routine.
Now that you've learned about the benefits of buying your own pair of sunglasses, it is time to learn how to choose the best pair.
Read on to learn what it takes to pick one.
Things to Consider When Choosing a Pair of Running Glasses
Now that you've already learned some facts about the benefits surrounding the use of running sunglasses, it is time to discover the things that you need to consider when choosing one.
The first item that you need to ensure your sunglasses have is superior UV protection.
Let's start with that subject now.
UV Protection
It is the very first reason why you need to run with a pair of sunglasses – to protect your eyes from the harmful UV rays given off by the sun.
The sun sure is a friend but remember, too much of a good thing can also end up to be bad for you.
So it is important to ensure that the pair of sunglasses actually block these rays instead of letting it through.
Look for something that has 98% of UVA and UVB protection.
The sunglasses that we've listed below offer 100% of this.
Now, what if you have super sensitive eyes? 
If that is the case then you will need one that has a wraparound design.
This way, you can be sure that it protects your eyes entirely and not just a specific section.
After making sure that your glasses have UV protection, it is time to find one that has the right frame shape.
After ensuring safety, it is time to ensure that your sunglasses fit well on you.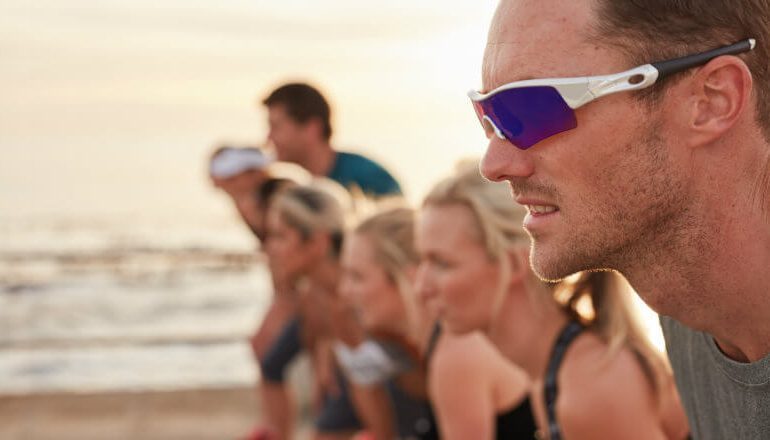 Frame Shape
It's not just being lightweight and comfortable that you need to ensure but the sunglasses which you're going to pick must also be snug too.
You wouldn't want your sunglasses to be sliding down your nose when you run.
It's going to distract you from your running goals.
This becomes more evident if you're focusing on speed. The faster you go, the more your sunglasses would fall off.
That is the reason why you need a pair of sunglasses that has a frame which truly fits.
If the that you already have now keeps on bouncing and moves out of place, you should consider returning it.
A good pair of sunglasses should also have an excellent return policy.
Having to adjust your sunglasses while you're running will surely make you feel crazy. So find a pair that truly fits.
But the next question is how do you find one that fits your head perfectly?
By considering the shape of your face (round, square, oval, heart, etc.), you will be able to find a frame that doesn't go out of position when you're running.
You can even choose to get a total cover frame one and enjoy a wrap-around, curved temple, curved wrap or even a panoramic one.
You will see that there an endless selection of style so be sure to choose one that matches your style and head shape.
For instance, if you have a big head that's round or oval in shape, you can choose a thick frame that has total cover lenses.
If you choose one that is narrow and has a wrap-around style, it will be too small and this would spell some problems.
You might even look like Cyclops from the X-men movie.
So be sure to pick a frame that looks best for the shape of your head and one that is snug, lightweight, and comfortable.
Things to Consider in Finding the Right Fit
It should be snug fit but not pinch or rub
There should be a balance between your ears and nose
Remember that some glasses can bend to shape
Nosepieces must be adjustable meaning, it can be pinched for a better fit
Lens Tint
Now that you've already found sunglasses which both have UV protection and has the right frame for your head's shape, it is time to pick the right tint of the lens.
The tint will help make the sunglasses more comfortable to wear in different weather conditions.
They are capable of enhancing your vision and clarity.
You can choose between mirror, polarized, and dark colors.
We explain each one of them briefly below:
Mirror
I never tried sunglasses with mirror tint lenses yet but other users say that they are able to perform well especially on sunny days.
The outside layer contains a mirror coating which is able to reflect the sun's rays. It is the best option for those who live in areas where it's hot and sunny. 
Polarized
This one is my favorite type and is definitely worth extra money if you can afford it. Polarized tint sunglasses provide better vision when running.
It reduces glare while sharpening overall clarity at the same time. If you want to cover some serious mileage then a polarized tint sunglasses would be a perfect choice!
Dark/Color Tint
This type of tint makes your surroundings look more vivid.
They're perfect if you're running off-road and you don't want to use polarized sunglasses.
But when it comes to choosing between a clear or dark tint, I would recommend choosing the latter.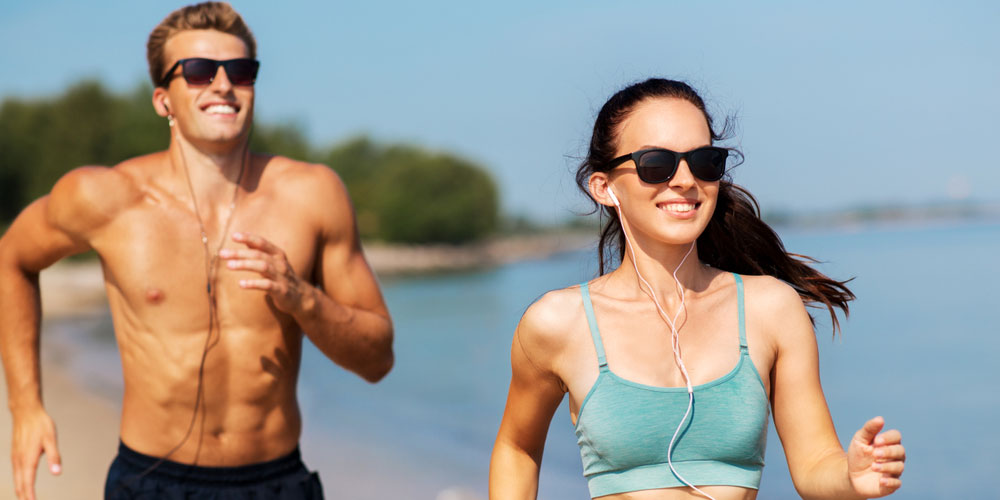 Weight
When choosing a pair of sunglasses you'll use for running, you want to make sure that they're lightweight.
All running sunglasses are actually lightweight and when you think about it all of them are lightweight.
As long as the one you chose is comfortable and snug, the weight will not matter that much.
There are companies who manufacture sports sunglasses that are ultra-light with the aim of totally eliminating the feel of wearing any sunglasses at all.
But no matter how light your running sunglasses are if you're not comfortable wearing them, it won't make any difference.
So be sure to find a pair that really fits well then check its weight compared to your other options.
Other Add-Ons
One last thing, here are some other items that are considered add ons which you might want to look into as well:
Ultra-lightweight
Scratch-resistant
Anti-fogging
Cord attachments
Interchangeable lenses
Conclusion
Running outside while absorbing the rays coming from the sun doing some exercise and some other things are healthy routines that you can do daily.
But if you want to really achieve the best then you also need to protect yourself. That is why you wear the right shoes so your feet are protected against the ground.
But aside from that, you also need to protect your eyes with the right pair of sunglasses.
Too much-prolonged exposure to the suns UV rays can be harmful to the windows of your soul and there is debris that may strike it along the way so wearing sunglasses is really beneficial. 
Do you own a pair of sunglasses that you use when running?
What brand and model did you get?
How does it feel wearing it?
We'd like to hear from you.
Feel free to share your thoughts by posting it in the comments section below.