White Christmas Sangria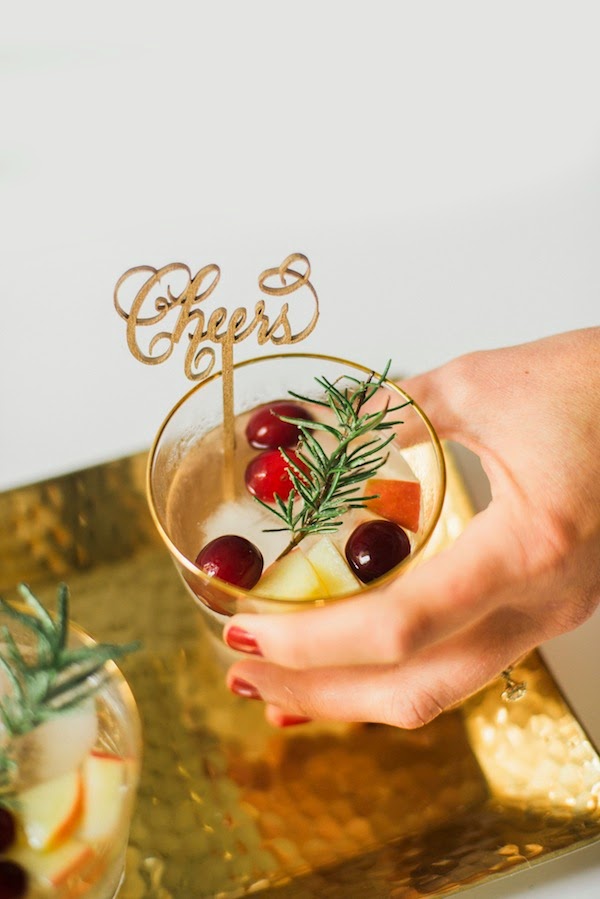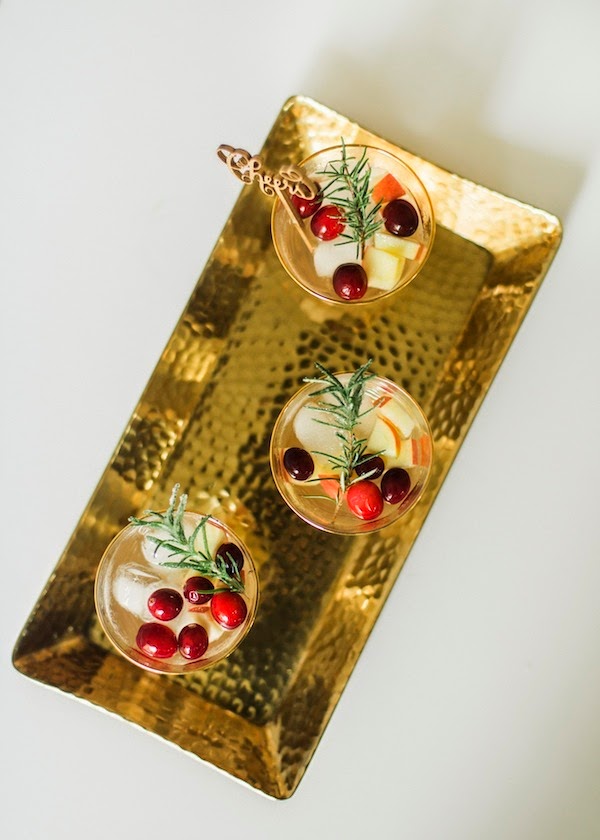 Ohhhh my favorite time of year ! I can't believe Christmas is next week, ah! I created this White Christmas Sangria for a Glitter Guide post a while back and decided I needed to share it here too. I love a big, mixed drink for a crowd and it's the perfect cocktail to sip while you relax on Christmas day.
White Christmas Sangria 1 bottle dry white wine1/2 cup white cranberry juice2 oz clear brandy1 apple, chopped1 cup frozen cranberriessoda water
Combine first five ingredients in a pitcher and stir. Let chill for at least 1 hour before serving. Pour into glasses and top with soda water. Cheers!