Diy No Carve pumpkins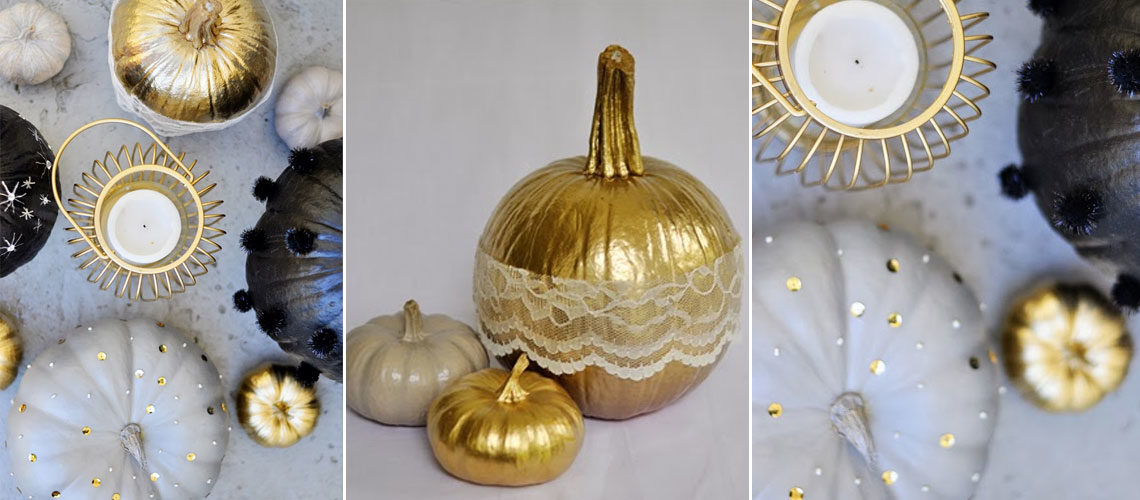 Here's some quick and Easy Tips for Creating "No Carve" pumpkins for Any occassion really.
Some Items you'll Need include the Following:
(Note: You can get any and all of these Items from you Local Crafts store)
Spray Paint (Get several Colors including Gold, Tan, White and Black)
Face Mask (recommend but not necessary for protection when Spray Painting)
Glitter
Stars and any other shapes you like (get contrasting colors from your Spray Paints)
Lace
Any other materials you can glue onto the Pumpkin
1. To Start, Spray paint your Pumpkins and Let them Sit/Dry overnight.
Make sure you Spray Paint outdoors and Wear the Proper face mask for Protection.
2. After Pumpkins have Dried, go ahead and Start Decorating with Items you've purchased
Glue on any Stars or Lace
Add Stickers and whatever you feel like!
3. Place Strategically Throughout your House, On Mantels or Stairs!