Tips For A Bathroom Makeover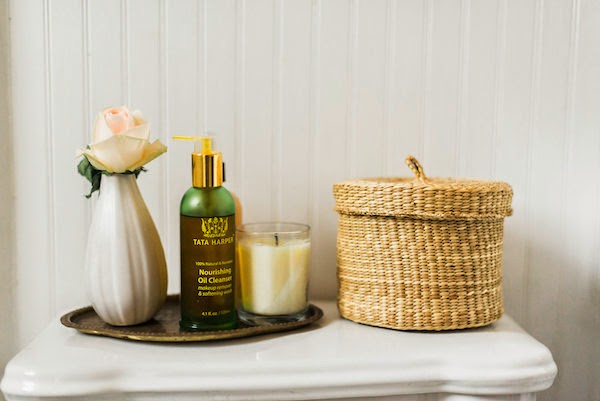 I recently had the opportunity to give my bathroom a little makeover as part of a partnership with Target for Glitter Guide. Our bathroom is teeny tiny and has had the same black and white shower curtain and a variety of bath mat's since we moved in two years ago. It was fun to lighten up the space and give it a fresh feel for 2015. I'm sharing a few tips below on how to give your bathroom a facelift on a budget and you can see the full story over on
Glitter Guide
today!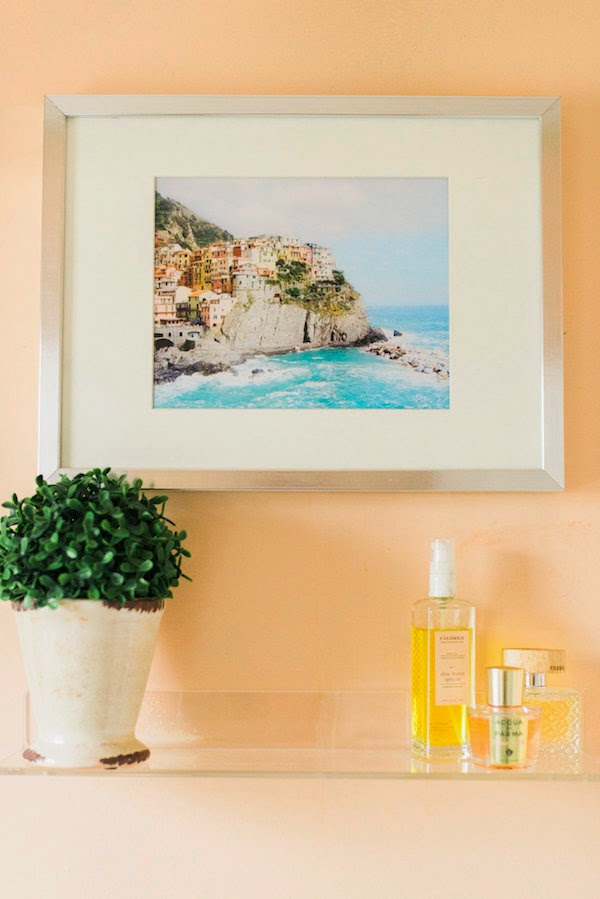 1. Paint!! Easiest way to give your space a facelift is with a fresh coat of paint. I love this pale coral that we have in our bathroom, because it's such a small space it feels so bright and light in there.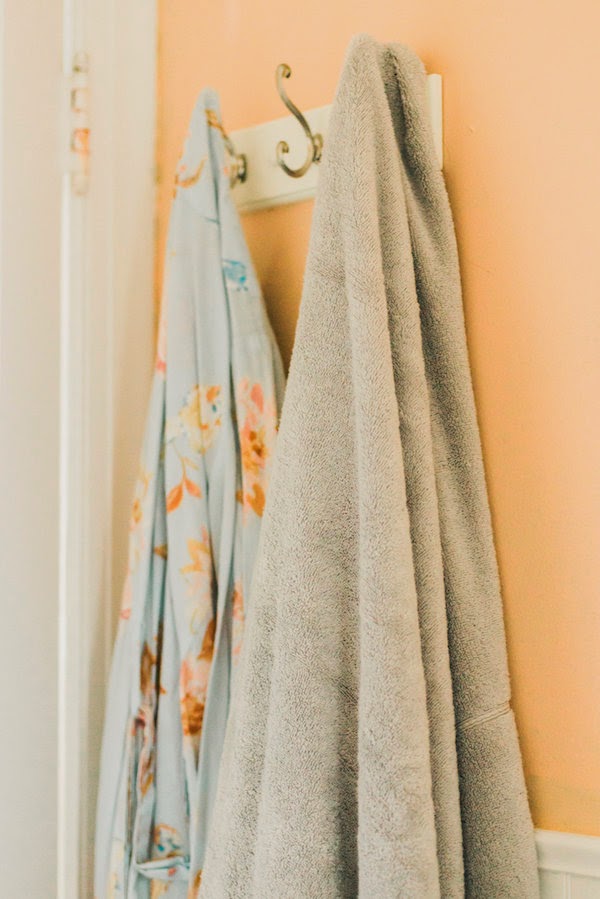 2. Get matching towels. I realize most adults probably already have matching towels, but we are still using ratty towels I swear I brought to college with me. Seriously, these plush grey towels were $7 and it's so nice to have everything match in our bathroom!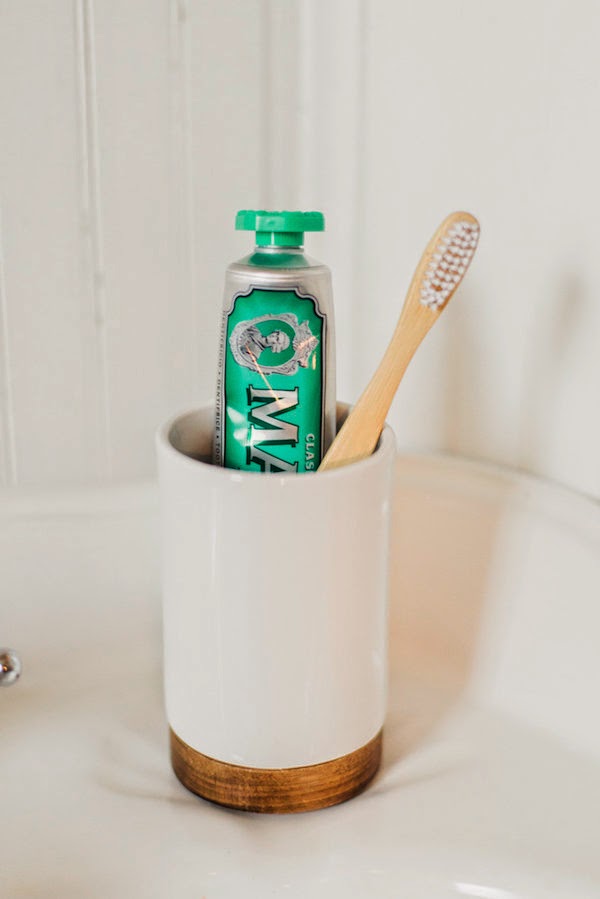 3. Buy new accessories — whether it's a bath mat or tooth brush holder. I love this simple white and wood one from Target. 
4. Hang artwork! I changed out the photograph in the silver frame above and put a picture I took in Italy up instead – it matches the walls perfectly and the pop of color is so refreshing. 
5. Easiest way — just buy a new shower curtain. The white one we now have lets in so much more light than our older one (we have a window by our shower) so it's nice to actually be able to see when I'm doing my makeup!