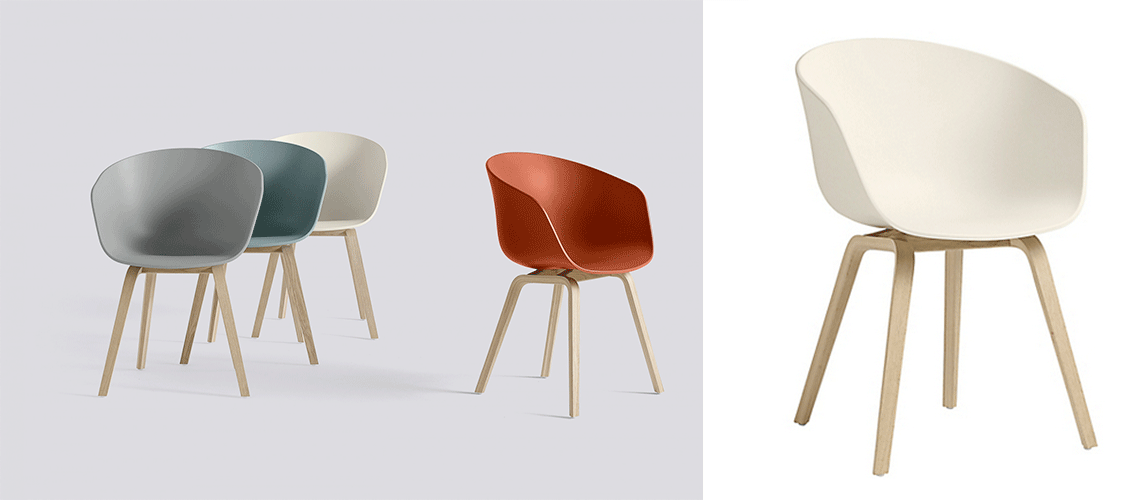 "About a Chair" is a chair collection by Hay with a striking simplicity in its design.
Hee Welling is a Danish furniture designer who opened his first studio in Copenhagen in 2003.
While exhibiting at the Copenhagen design fair in 2004, Welling met Rolf and Mette Hay of the Danish design company HAY.
This kicked off a partnership and several successful launches, one of which was the About A Chair in 2009.
In 2019 HAY joined forces with Herman Miller and began producing the About A Chair to a wide variety of customers on a larger scale.
You can purchase and authentic About a Chair via Design Within Reach: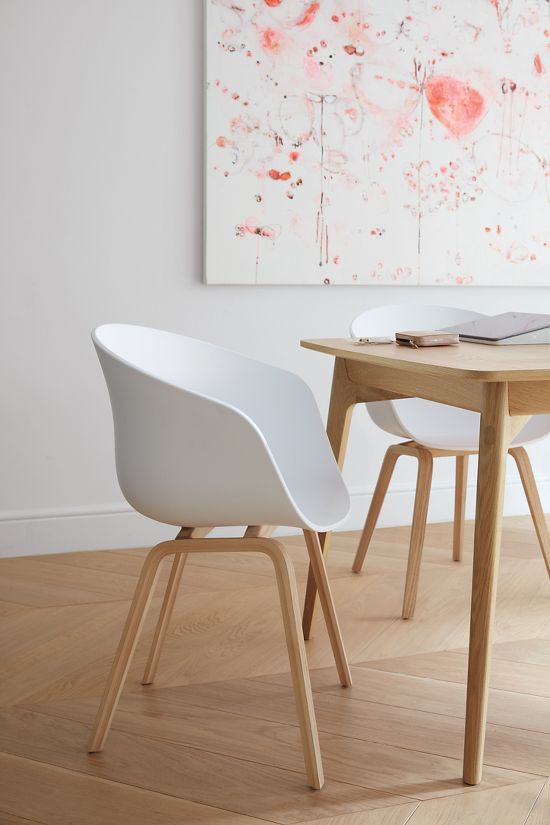 An authentic About a Chair is made with molded beech plywood with matte-lacquered oak veneer, black-stained oak veneer, or walnut veneer base; polypropylene shell; and plastic floor glides.
Dimensions are: H 31.25″ W 23.25″ D 20.5″ Seat H 18.25
With its contoured seating and organic elegance, the modern dining chair strikes the ideal balance between function and form, making it a popular choice for many different style interiors.
The authentic About A Chair 22 Armchair pictured above by HAY sells for $295/each.
However, if you feel like the authentic chair (even though beautiful!) is more expensive than you want to spend, we have some excellent replica options listed here!
Here are the best HAY About a Chair Replicas of 2023:
Amazon Brand
Rivet Alva Modern Curved-Back Plastic Dining Chair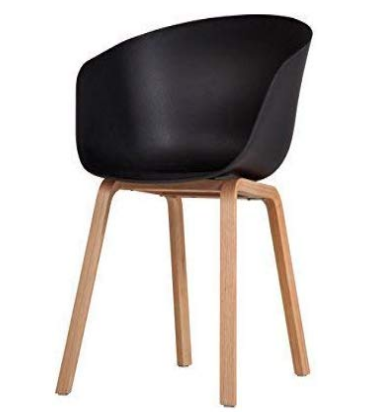 Featuring the same curved wooden legs and a modern seat, this chair would be a great addition to any trendy home or office.
Because of its simple yet elegant design, it can be incorporated into any room.
This chair is extremely easy to clean by simply wiping it down as needed with a damp washcloth.
If you are looking for a versatile, eye-catching and chic design, this is a great option and a great price!
Features:
Black/Oak Finish
Easy to clean
Dimensions: 25 x 20 x 31 inches 
Fully assembled
20 lbs
Sunpan Office Chair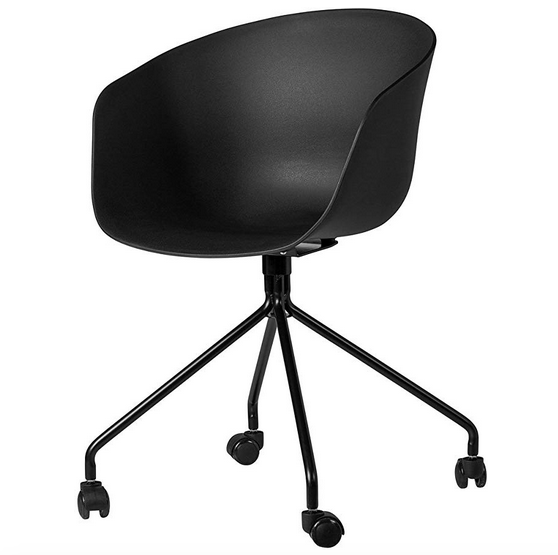 Get the same About a Chair look but for your office desk, conference room, or art room!
This chair features the same sleek design on wheels so that you can easily move around your workspace.
Add style and class to any office or space!
Features:
Polypropylene and Stainless Steel
Black
Dimensions:

25″ x 20 1/2″ x 31″

Seat Height: 18″
15 lbs
Joseph Allen Home Mid-Century Modern Dining Chair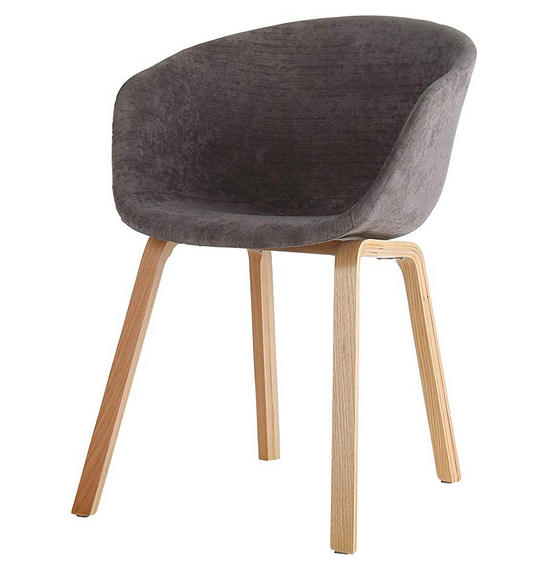 Another replica that we love but with an upholstered seat in a nice neutral grey color.
The seat is made from a solid rounded polypropylene shell that is padded and finished with a soft grey upholstery.

Features a four-legged molded beech plywood curved to create clean lines like the authentic About a Chair by HAY.
Another versatile version for your home, office, waiting area, or any space!
Features:
Cotton Polyester Blend
Curved Beech Wood Legs

Overall Height: 30 in., Seat Height: 18 in., Seat Width: 23 in., Overall Seat Depth: 21 in., Seat Depth: 16.25 in., Back Height: 14 in., Seat Width: 18 in., Arm Height: 10 in., Overall Width: 24 in., Overall Depth: 24 in.

Ships as 2 piece, some assembly required
Hey About A Chair – Houzz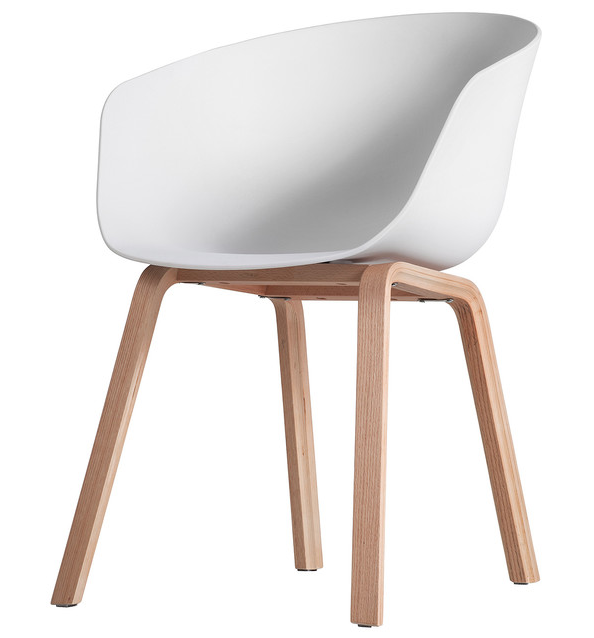 Another great more budget friendly replica this one comes in white, much like the original.
The plastic seat is easy to clean, comfortable and has effortless chic style.
The seat is supported by quality-crafted oak to ensure durable strength and stability.
Features:
Polypropylene and Oak Wood
Dimensions: W 24″ / D 20.5″ / H 31″ / 18 lb.
Manufacturer: Jovial Elephant
No assembly required
Love these chairs but aren't sure how to style them? Here is some inspiration to give you some ideas!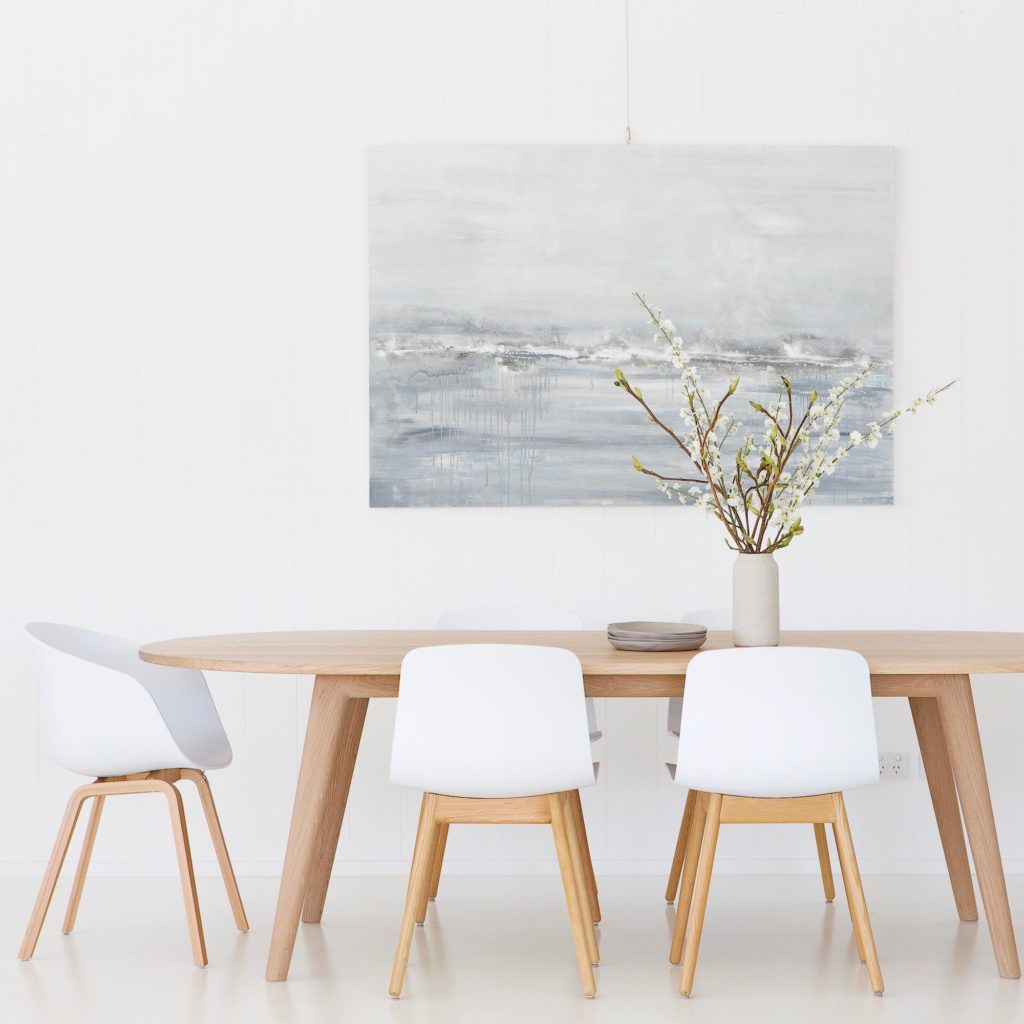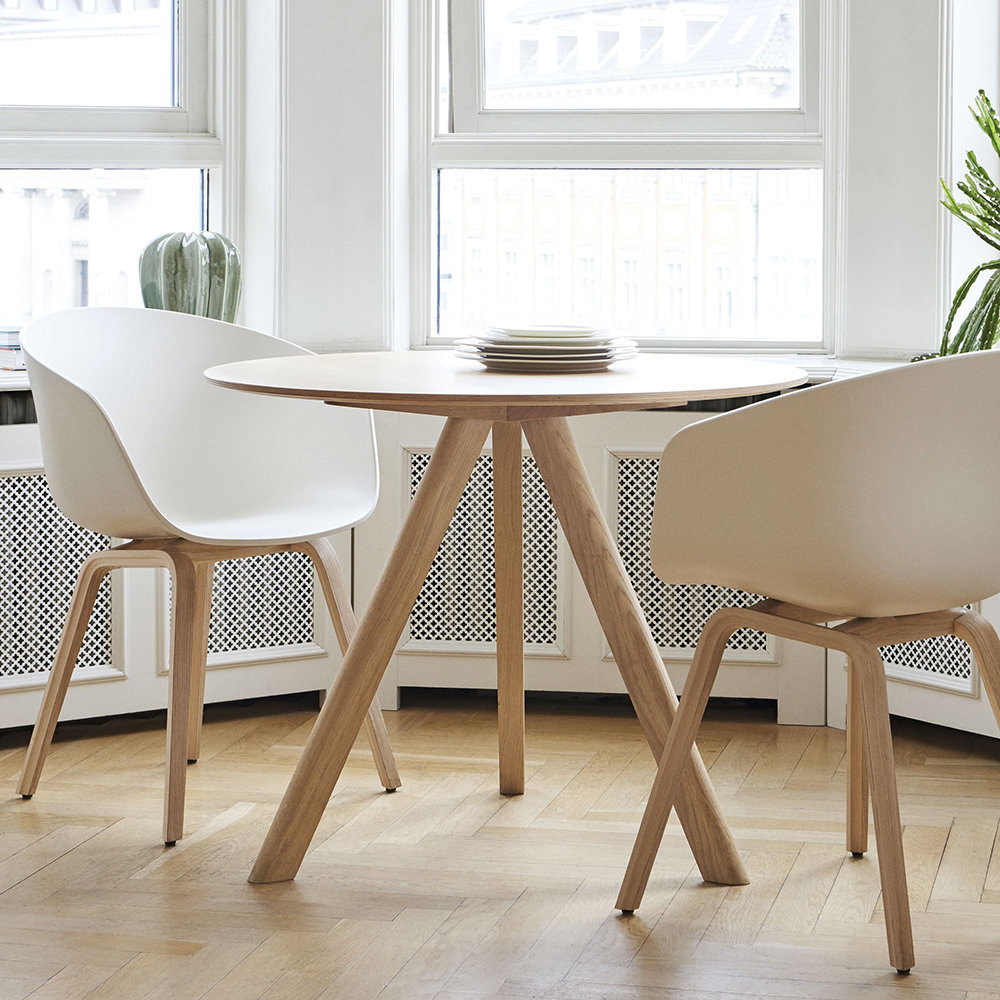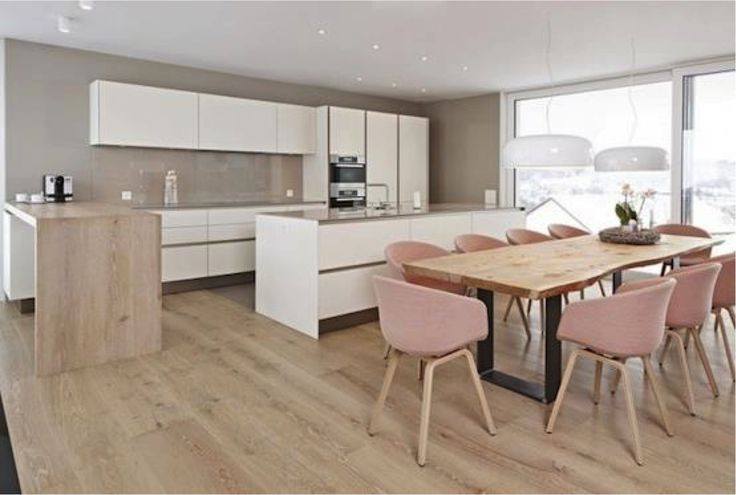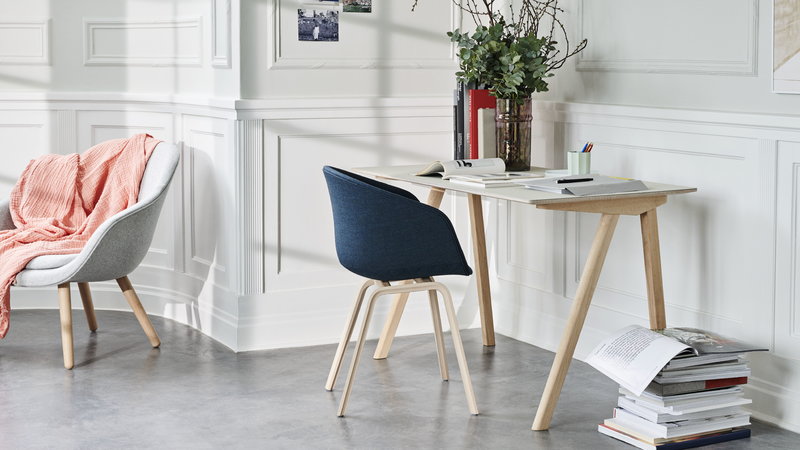 You can't really go wrong with any of the recommendations above. They all have great reviews and are solid quality replicas.
Of course, if you like to collect the authentic chairs, then the Herman Miller option is going to be your choice!
Know of any other great HAY About a Chair Replicas?
Share them in the comments below!