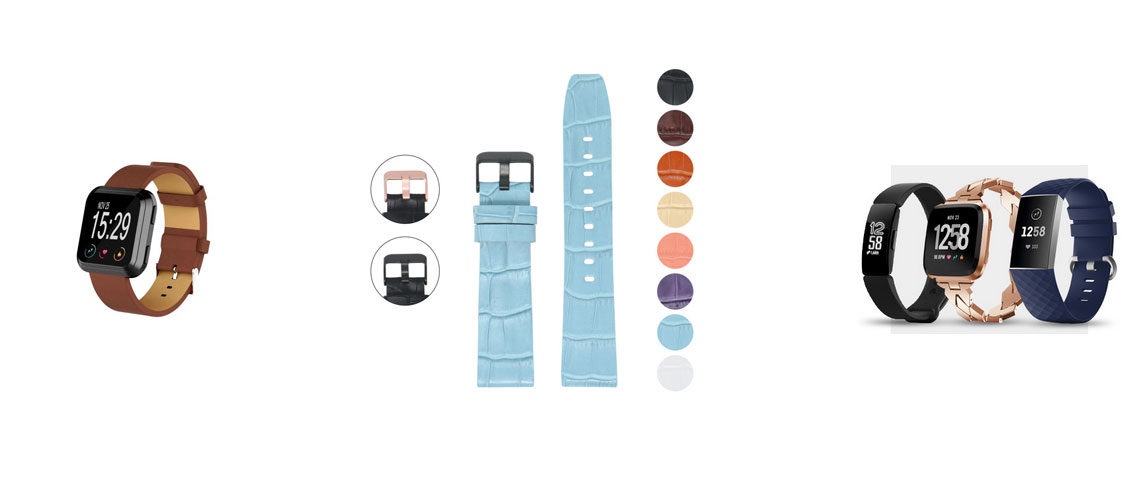 Best Fitbit Bands for your Total Comfort & Function
Fitbit watches have made a name for themselves in the fitness tracking world.
They have a simple, sleek and discreet design – however, the band that comes with the watch when you purchase it is more on the sporty side, which may not work with every outfit in your closet.
Fitbit devices range between simple steps and sleep tracking at one end (Fitbit Inspire), to full tracking of your heart vitals, sleep stages and even body temperature stress levels at the other (Fitbit Sense) – and no matter which model  you choose, you can customize it with a band of your choice. 
Not only are they excellent fitness trackers and well worth investing in, we love that you can change the bands and mix and match the styles.
If you own a Fitbit or are considering purchasing one, make sure you checkout these impressive bands!
Here are the Best Fitbit Bands for your Fitbit watch:
Fitbit Versa and Versa 2 Bands
The Fitbit Versa and Versa 2 are the watch companies best selling models, and for that reason you can find a larger variety of watch straps from leather to metal to canvas and more. 
Leather is often a popular choice for those that like to wear their watch even when they are not working out because it gives the watch a more street style appearance.
You can choose a sleek black leather band to dress it up or wear a cool brown leather strap for business casual or everyday style.

Leather is classic and never goes out of style, which is why it makes a great watch band option – but you don't have to settle for black or brown leather.
Leather bands come in a large variety of colors and textures: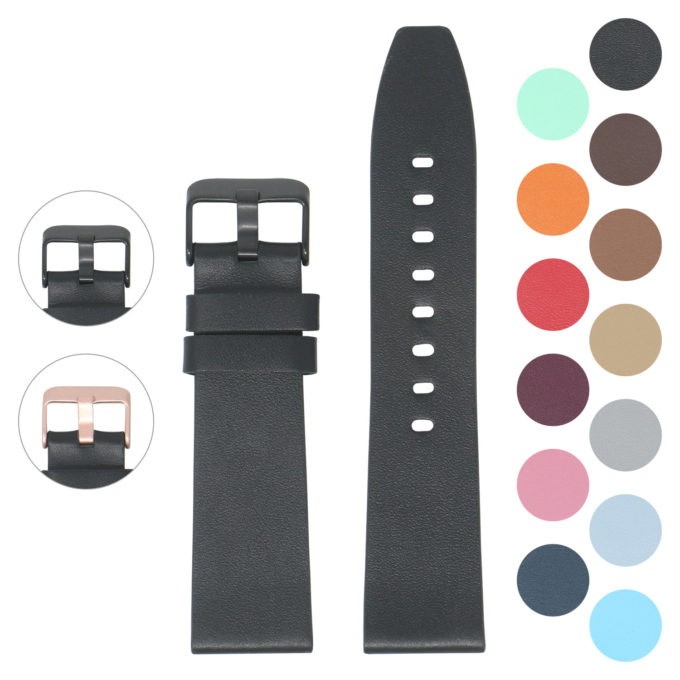 Take it up a notch with this Croc Embossed Leather Strap that comes in multiple colors and customizable buckle options: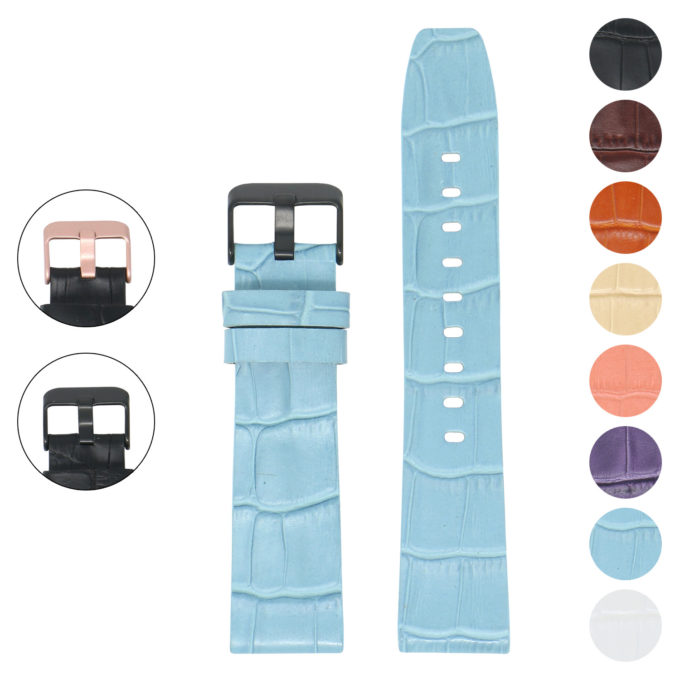 Often times when people think of leather straps, they might think their options are limited, but as you can see it is quite the contrary.
Shop Leather Fitbit Versa & Versa 2 Bands and Straps here.
Fitbit Sense Bands
The Fitbit Sense is one of their more advanced models with an impressive list of features.
This sleek watch can be made even more impressive with a cool metal band: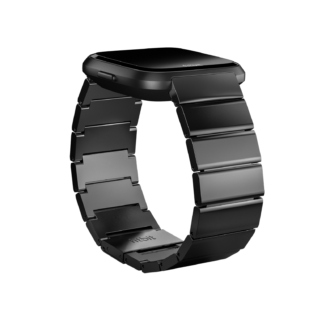 The metal band gives the watch a modern, upgraded look that is not only timeless and classic, but will literally work for any occasion.
This band is made of stainless steel and comes in a short-medium to medium long lengths. It is also available in a variety of interesting colors so you can take your watch game to the next level.
Shop all styles of Fitbit Sense Bands here.
Other Fitbit Bands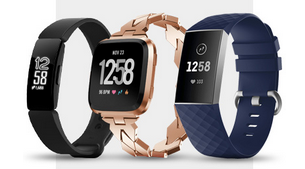 If you don't have one of the above mentioned models you can still customize your watch with a variety of bands.
Strapsco.com has bands for every model of Fitbit watch including:
Fitbit Versa & Versa 2
Fitbit Charge 3 & 4
Fitbit Charge 2
Fitbit Alta and Alta HR
Fitbit Ionic
Fitbit Inspire
Fitbit Ace
Fitbit Blaze
Fitbit Flex 2
Fitbit Flex
Fitbit Charge HR
Fitbit Surge
Watch bands are an affordable way to customize your Fitbit to your style and outfit of the day. 
Rubber or silicone bands are great if you are really active and need flexibility but leather or metal bands are ideal for when you are outside of the gym and want to still wear your Fitbit watch with everyday outfits.
Because of their affordability, you can purchase multiple bands and literally change them out as needed and as often as you would like.
If neutral is what you are looking for, you can choose colors like black, white, tans, or browns.
For a pop of color and flare, bold color options like yellow, blue or orange are available as well.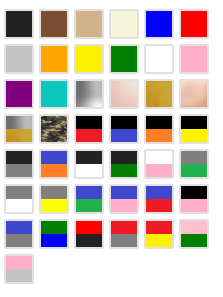 PS: You can even get add-ons like a screen protector or TPU Protective Guard to keep your watch from getting damaged as you wear it every day.
As you can see, customizing your Fitbit watch is pretty simple and the possibilities are endless!
It is a simple as swapping out your band for a customized look.