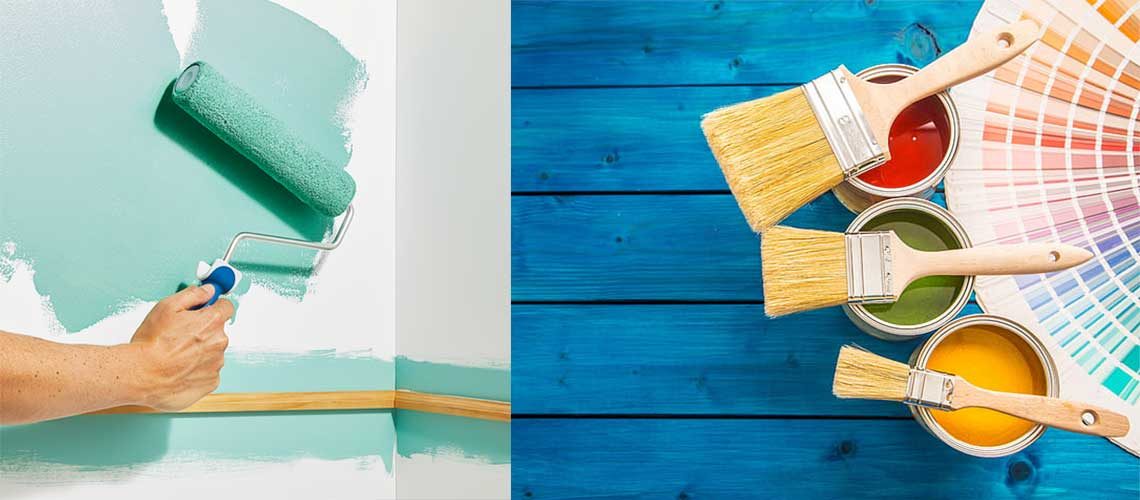 Types of Paint for Homes (Interior & Exterior)
There are many different types of paints to choose from and as a consumer, this makes the decision process a bit of a hassle if you don't understand their differences.
For this reason there are paint experts who specialize in knowing the varieties of the different types of paints. 
A paint expert should be able to guide you through your color selection process as well as the type of paint that is best suited for the surface you are painting.

They could also suggest different hues and colors that you can use depending on the size and the built-in design that your space currently has.
Before we get into the different types of paints and what you need to know for your paint project, let's go over a quick history of paint.
It is worth noting that the history of paint usage as decor can be traced back to 30,000 years ago where cave dwellers expressed their creativity through crude paints to mark their rock walls with their day-to-day activities or the observable surroundings.
Human activity, including painting, had an instant turn of events as it reached the market's peak during the Industrial Revolution.
It was the cue for the paint market to finally enter America.
Currently, the paint industry is one of the most important markets globally as they generate billions of dollars.
In the US alone, approximately 1.57 billion gallons are sold annually. 
To give a more specific example, the White House itself consumes 570 gallons of paint on its exterior every year, using a lime-based whitewash. 
Going back to your painting project, let's talk about what you need to paint your space.
You will need essential equipment such as surface protectors, masking tape, paints, and clean-up tools.
You will quickly realize that painting requires quite a bit more than just the actual paint itself.

You will also want to decide on the paint finish you want which include eggshell, flat, semi-gloss, or finish.
In today's post we will guide you and give you sufficient knowledge to know the differences among interior finishes so that you can choose the right paint for your make-over project.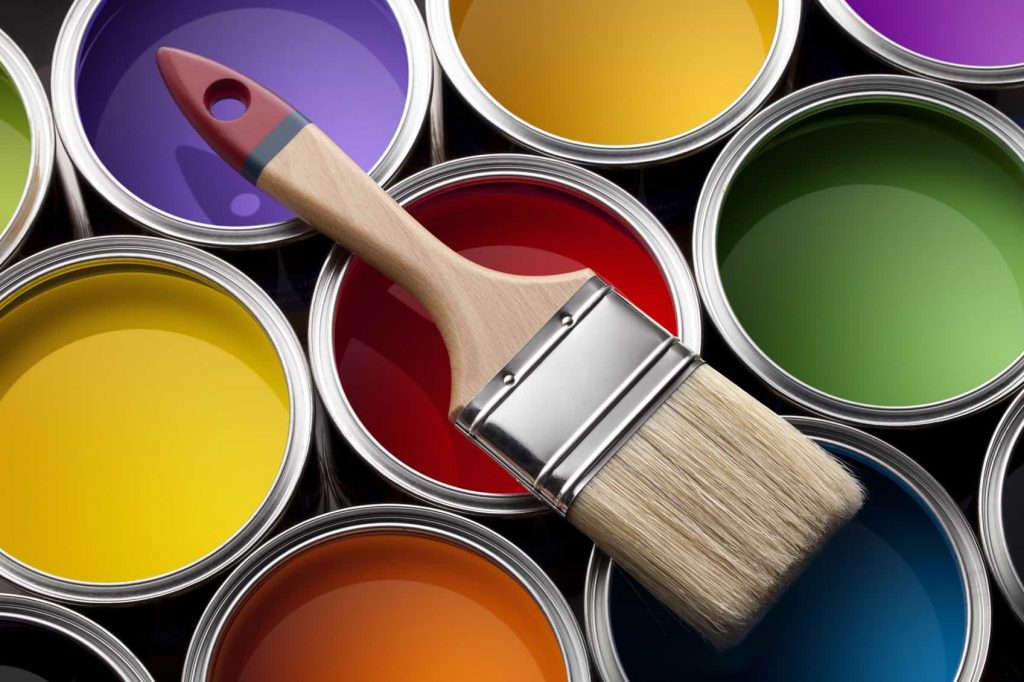 A Quick Look: The Right Sheen To Apply on Specific Rooms
Just hang in there!
You need not worry because we present you with this quick cheat sheet as a reference for your makeover project.
There will also be follow-up explanations on how the finishing should be done in each of the rooms indicated below. 
Here is a quick guide on the different paint sheens and how they are typically used:
Ceilings – Flat finish

Comfort Rooms and Kitchen – Semi-Gloss

Doors, Dining Area, Bedroom, and Hallways – Satin

Surfaces made up of Wood – High-Gloss

Areas for Decoration – Eggshell
Classification of Paints by Base
Oil-Based Paints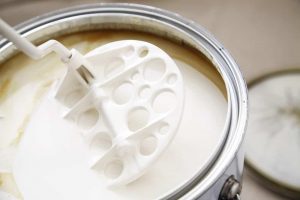 As stated by the painting experts, oil-based paints are used by renowned painters, usually on their complicated finish processes to give the impression of durability and resistance.
Oil-based paints are also essential in providing better surface penetration and adhesion among paint varieties.
Aside from this, this kind of paint helps block stains, which is appropriate for surfaces that are already stained, bleeding woods, and those that are not stainless, which are prone to rust.
There is only a single drawback to this, the drying time that exceeds latex paints.
It usually takes the entire day for it to be dry and the smell is very strong.

You will want to wait for the paint to be completely dry and the area well ventilated before reoccupying the space.
Josh Abramson, the chief solutionist of AllBright 1-800-Painting, has provided a few practical tips for when using oil-based paints.
The first is to frequently stir the paint so the oil does not separate.
Second is to be sure to use a specific oil based brush or roller that is meant to be used for this type of paint.

There's a reason why oil-based paints are known as solvent-based.
This is because it offers you durability and resiliency, which is an excellent choice for people who are looking into this aspect.
Furthermore, oil based paints tend to be a little more affordable.

These factors attract more buyers due to its accessibility and budget-friendly characteristic. 
Oil-based paints are the exact paint for you if you are looking for long-term solutions.
Upon finding out the exact color of your choice, you can immediately proceed to the nearest hardware to check the available oil-based paints to seek your color.
Then you can now proceed with painting your walls!
If your main agenda is a makeover to your trim, the oil-based paint is a good choice for you too.
Trim is prone to future damages and abuse, and oil-based paints offer long-lasting protection.
It will also makes your trim look more luxurious as it gives it vibrancy and a nice sheen.
As stated, if you are into making your paint endure for a long time, you should choose oil-based paint.
Among the most prevalent problem encountered by oil-based paint is drying, and this is not something you should ignore.
However, one thing is assured.
Despite the inconvenience, it is worth the wait.
But if you are in a rush, you should look for a more appropriate paint and weigh other options.  
Water-Based Paints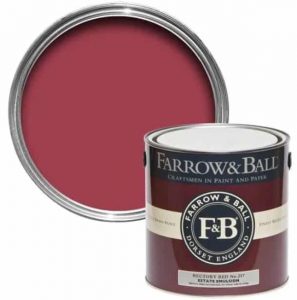 Some experts like Noah Winkles, the Vice-President of New Life Paintings, agree that water-based enamel is safer to use on interior spaces than oil-based paints.
Its defining feature is the odorless characteristic and an easy way of after clean-up.
It also has low VOC's which means, it can dry in a short period and could also give your resiliency. 
However, it can't be denied that there is a difference in resiliency between oil-based and water-based, to which the former is proven to be more durable over time.
But, it also has advantages which are worth looking for.
Among these is the ability for the paint to quickly dry upon application.

So if you are in a hurry, water-based oil is definitely your best choice, especially if you are going to be applying multiple coats of paint which leads me to my next point.

One of the hassles of painting the interior of your home is the amount of coating that you have to apply.
Unlike oil-based paints, you have to wait for an entire day to finish up your painting.
It is not efficient if you want to get things done immediately.
Water-based paints would guarantee that you could do all coating just in a single day, giving you a more thorough and steady process. 
Its second advantage is the after-make-over clean-up.
If things got messy, you can easily clean water-based paints with water and soap.
It's a different circumstance when talking about oil-based paints.
It would require a lot more hard work, making it difficult for you to finish the job on time.
It is safe to assume that water-based paints are really convenient for interior paint jobs where you have to be careful about messing other areas with paint.
Aside from this, water-based paints are odor-free, unlike other paints that give off fumes.
In fact, some experts do not recommend oil-based paints because of the environmental hazard that they may incur.
Some areas in America are banning oil-based paints because of the reported healthy and ecological issues that are linked to using them at home.
This is the reason why water-based paint, despite not being too durable, remains a popular choice for homeowners. 
But water-based paint also has its disadvantages.
First is the cost, to which the price is higher compared to oil-based paint.
The second one is lesser resiliency. 
To sum it all up, choosing this kind of paint is a trade-off between durability and a less-hassle use for you. 
Some people like to use oil based paint on trim and water-based paint on larger areas.
Latex-Based Paints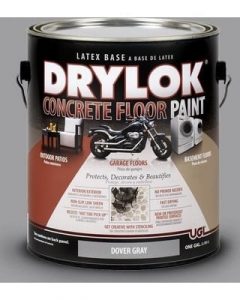 A renowned chief solutionist, Joh Abramson, has provided some expert advice on this type of paint.

For instance, latex paint should always be the option for external use.
It is also proven to be better in terms of application to oil-based paints.
It is also among water-based paints, thus it dries quickly.
Latex paint is easier to clean up and is made with high sunlight resiliency.
Furthermore, it can contract and expand in your home's siding, making it moisture free.
Acrylic latex is considered the summit of all latex paints.
It is utilized in building processes, including metal-works and masonry, as long as there is efficient surface priming before its application.
Abramson left us some words to ponder, that if we are to use latex paint, we have to consider its efficiency in exterior use.
Otherwise, applying it to interior walls might not hold up as much as it is outside.
A single reminder if you are new to latex paint.
Do not immediately assume that it will be similar to water-based paints.
Despite the language used where it is often stated interchangeably, they are different.
Although some latex paints are purely water-based, some are slightly different as they are made up of chemicals. 
The best result is guaranteed if you are mindful of the can of paint before purchasing it.
You should also know the estimation of the number of paints to be used and, of course, its types.
As discussed, water-based paints are best in terms of being user and environmentally friendly.
Undoubtedly, latex-based paints, despite the chemicals used, are an excellent option to use for certain surfaces, in particular exterior walls.

It possesses the fast-drying feature of water-based paints.
But, always remember that you also have to be specific on latex paint and search for the exact color you want.
A reason to be mindful is that you might buy a different paint, a water-based paint, perhaps instead of the actual latex paint.
So, it is necessary to read the label so you won't have to return it to the cashier afterward.
It is also worth mentioning that the latex-based paint discussed here is mainly the ones used on the floor.
This kind of paint would not need any primer and could easily be washed with water and soap.
The convenience that it incurs is relatively more significant than other paints in terms of floor painting, especially that the floor is an area that tends to be stepped in.
We need latex paints that would hastily dry up upon applying and would work efficiently on concrete surfaces.
Primer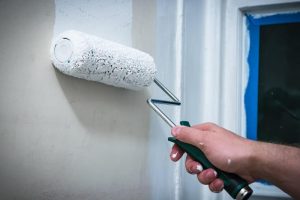 Abramson also provided his expert idea in terms of using a primer, which we are very familiar with.
He said that these kinds of paints could be classified as water-based or oil-based, and there are also distinctions between these two.
Water-based primers are faster and great, but it also comes with a disadvantage. They only works on water-based paints.
Meanwhile, oil-based offers a more exclusive use.
Oil based primer works well on both water and oil-based paints and deal with bleeding and stained woods and metals.
To give you an overview, primer is crucial to the painting process, and it should be taken into account if you want the best result.
The primer application is also easy as you would paint it as a coat before the actual painting of the walls.
Some solutions offer a mixture of paint and primer, but it is highly recommended to choose the traditional option of primer coating before the actual painting process.
It gives your walls protection and preparation before the actual paint to attain the color goal you want to achieve. 
If you are wondering about the critical use of a primer, well, here it is.
Not only does it seal the surface of the wall, making it smooth, it also gives your wall a layer of protection that prevents discoloration.
Sometimes old paints are evident in un-primed walls, giving your wall an unusual color far from what you expect.
Primer will prevent this from happening, and it will give you the best result. 
As to the variety of primers, you have lots of choices to choose from.
An immediate change of colors is very challenging.
A special primer will guarantee an efficient transition of your dark-colored wall to a lighter color.
There is also the high-hide primer which will also provide you with the best result.
Primers can help you save more money as you won't need more paint in covering up the old colors of your walls.
Before purchasing your primer, you have to know what you want.
Knowing the classification of paint will help you determine the grade of paint that you want.
You must also check for the combination of paint and primer to know which pair is more efficient to buy and give your project a new look that you want to achieve.
Options Concerning Sheens
Flat Paints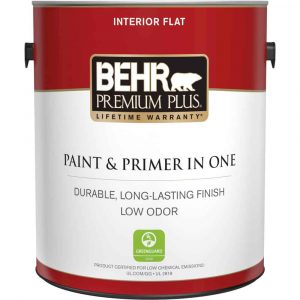 For Noah Winkles, flat finish is not to be used when dealing with kid's bedrooms, bathrooms, and kitchens, and the reason for this is this.
It does not clean well.
Although a flat finish luxurious and sophisticated, it is very hard to clean when it gets dirty.
It is best used on interior walls and ceilings which are away from human contact.
Flat paints also work well on rough surfaces because it ensures a low reflecting surface to erase signs of surface imperfections.
Aside from it diminishing the reflective appearance, it also removes the remaining rawness of the painted walls.
Flat paints are budget-friendly and choosing this paint really all comes down to lifestyle and personal preference.

But there are some minor perceived problems when using flat paints.
One of these is durability.
As mentioned above, it does not clean well and will show scuff and dirt and marks.

For high traffic areas, you may want to consider a different sheen or keep some paint on hand for touch ups as needed.
Matte Paint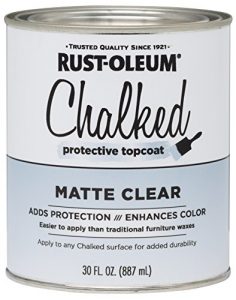 If gloss is what you are looking for, then matte paint is for you. It is better than flat in terms of this category.
However, some people get confused about using the term.
They interchangeably use flat instead of matte, vice versa, which is inaccurate considering their differences. 
Matte paint has a hand on flat paints in terms of durability.
It makes it more reasonable as a purchasing choice if we apply it in areas of high traffic.
Both of these options are not the best choice for some people, but matte would surely be a lot better than flat in terms of the budget-friendly category.
Furthermore, various areas that have less traffic in your home are good candidates for a matte make-over. 
Matte paint is a great option for ceilings since they have virtually zero contact and stay clean.

It will help you save up money and would hide the damaged part of it.
It would also cover up the minor flaws, as the entire process of doing this is made more accessible through matte paint. 
Eggshell Paint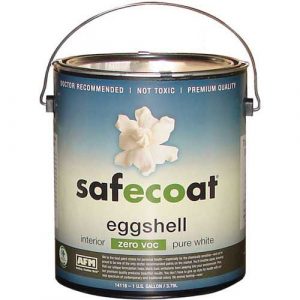 Eggshell is a popular choice for many consumer because it provides a subtle glow and is easier to clean and more durable than some of the others mentioned above.

Aside from that, a simple spurting of water won't wash it away, unlike cheaper paints which quickly wear off when washed. 
When you use matte as the finishing coat, the best way to have greater results is to use eggshell.
The thing is, the proper application of eggshells would help you achieve a glossier matte.
And not only that, but it would also make your project more durable and resilient.
You wouldn't have to worry about further damages if you had eggshells as a final coating. 
The durability aspect makes eggshell the best option for people who seek affordability and durability.
It is often applied to critical areas to give it a brand new look, including living and dining rooms.
Despite being glossier, its appearance is just enough not to diminish the overall appearance of the paint. 
Eggshell is easier to clean once applied to the wall by simply using a wet cloth, the entire cleaning process won't even make you break a sweat.
It should also be noted that the easy cleanup process does not sacrifice the gloss feature that this paint offers.
No wonder this is popular in the market as the most bought finishing paint among households. 
Satin Paint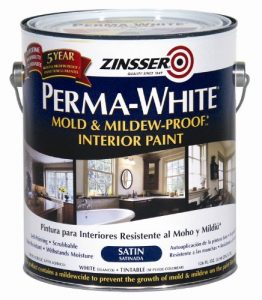 It is approved by an expert Noah Winkles, Vice President of New Life Painting, that satin paint does indeed have a better gloss, giving it a smooth and classy appearance.
One of its advantages is that it is also easy to clean.
While it can be washed, it is very durable and lasting.
Satin paint may be used in hallways, doors, woodwork, bedrooms, and dining rooms. 
Satin paint resembles eggshell paint in appearance.
They have very slight characteristics that differentiate them.
Satin paint is somewhat glossier than eggshell paint, but most people can't tell the differences because these two paints are so closely related; whichever one you decide to choose should work just fine.
It is generally the glossy paint that is nevertheless flat enough to meet the demands of the majority of individuals.
This long-lasting paint will look great in almost every space in your house.
Satin paint is an excellent option if you're searching for a low-cost paint that can last you for several years without losing the vibrancy of your paint.
You'll be able to utilize this paint without difficulty, very accessible in any hardware, and it can guarantee you that it'll be long-lasting.
It is a beautiful choice to think about if you don't want to buy anything too glossy and don't want things to seem too flat.
Satin paint will give you the things you need most. 
Semi-Gloss Paint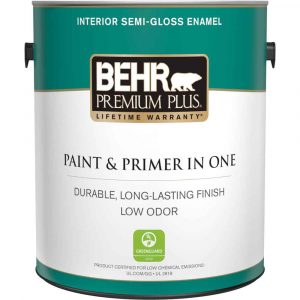 An expert like Noah Winkles acknowledges that semi-gloss paint gives your place a subtle sheen and a new different vibe when used.
It is a fantastic choice for humid spaces like kitchens and bathrooms since it can withstand cleaning and is durable.
However, it must be noted that a semi-gloss finish might draw attention to imperfections in the wall.
He also agrees that using semi-gloss on doors, baseboards, and trims is indeed a perfect choice.
For trim work, Sherwin Williams ProClassic Semi-Gloss is a suitable choice.
Semi-gloss is particularly remarkable for woodwork that gets banged up since it dries incredibly durable.
If you want to get glossier paint styles, semi-gloss paint is a starting point.
You might want to consider choosing semi-gloss paint if you want a paint that will stand out and pop aesthetically.
It is the type of paint that is going to look great and be highly noticeable.
It is also very long-lasting, making it ideal for bathrooms and kitchens.
There are many gloss paints you can find that may also withstand humidity.
Although this paint is so standard in bathrooms, you should look for moisture-resistant paint if necessary.
When applied in a wet space, it will ensure your paint stays more vibrant for much longer.
This durable paint can keep your home looking great for many years. 
When it comes to washing or cleaning your walls, you won't have to be too cautious.
Semi-gloss paint is tough enough to be cleaned repeatedly without damaging your paintwork.
This is very useful in kitchens, where food particles may need to be cleaned off the wall.
In rooms where cleaning may be required, choose semi-gloss paint. 
It's also worth noting that semi-gloss paint has a reflecting finish.
These walls will reflect light, which can be beneficial or detrimental depending on your tastes.
Because of the light, any imperfections in the walls will be more noticeable.
Just consider this while picking out which paint you are going to use.
Gloss Paint
An expert like Noah Winkles, Vice President of New Life Painting, agrees that High-gloss is shiny, stain-resistant, and easy to clean.
It works well on wood surfaces such as trim, doors, and cabinets.
Because food spatter and fingerprints are readily cleaned off this surface, it may also be used in bathrooms and kitchens (particularly the backsplash).
He also agrees that it's also a fantastic choice for fences and railings, and because high-gloss paint reflects light and makes flaws more visible, it isn't generally suggested for walls.
Gloss paint can be pretty attractive.
It will help your home's walls stand out and will provide a lot of visual appeals.
When it comes to creating a stylish look in your house, gloss paint is a great option.
It will improve the overall appearance of your property while also giving a long-lasting paint choice.
This sort of paint is also well-known for its ease of maintenance.
Like what is discussed and mentioned before, the semi-gloss paint may be washed vigorously without causing damage.
It will make cleaning time much easier for you, and you'll be able to keep your walls looking spotless.
Your walls should be smooth at all times, and you'll be happy with how good they appear once everything is cleaned correctly.
Gloss paint, on the other hand, reflects light much more than semi-gloss paint.
It means that any imperfections in your walls will be pretty visible.
Depending on the state of your walls, this might be an issue.
Most individuals who choose gloss paint, on the other hand, will not have to worry about this being an issue.
Gloss paint is the most costly type of finish offered in the market.
Although it isn't the most popular type of paint seen in homes, it does perform well in specific areas.
When a homeowner wishes to create a pleasant atmosphere, they should choose this paint.
The glossy paint is eye-catching and will work in different kinds of environments and moods. 
The most popular use of gloss paint is on woodwork.
Wherein this sort of paint is often used to paint furniture, cabinets, and even fireplaces.
You may absolutely use this sort of paint on your walls, but you should be aware that it will reflect light and highlight imperfections.
It is a high-quality paint that will serve you well in certain situations.
Spray Paint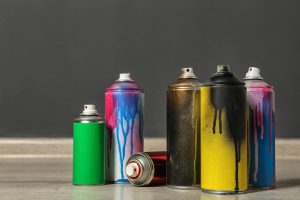 It is widespread and popular to use spray paint in arts and crafts projects.
Spray paint can also be used for furniture and other things around the house.
Although this isn't something you'd use to paint your walls, it is a helpful sort of paint to be aware of.
When using spray paint, it is imperative to be more cautious and exercise safety precautions. 
This sort of paint has a strong odor and should not be used in a confined space.
Spray paint users should put on masks to protect themselves from the fumes.
It is best to spray paint in a well-ventilated room or outside where the air is free.
Many individuals use spray paint to produce beautiful works of art, yet it has also been linked to vandalism.
Spray paint is a handy tool that may make a variety of jobs run more smoothly.
It can be easily used, especially if you want to paint something outside.
It is also a somewhat cost-effective approach.
Spray paint is widely available and can be found at most hardware stores.
Enamel Paint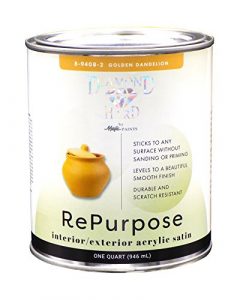 You should also be aware of the possibility of using enamel paint.
When you need something to be as durable as possible, this sort of paint is ideal.
Enamel paint is extremely tough and can resist a ton of violence.
This paint is a type that can survive the weather, and this sort of paint is frequently used on the exterior of people's homes.
When you need to protect anything, using this paint is a smart option.
Enamel paint, for example, is frequently used on kitchen cabinets inside of a home.
Cabinets are always being dinged and knocked into, so they require some level of protection.
You won't have to worry about the cabinets looking great as long as you choose enamel paint.
Enamel paint is also very frequently used on furniture.
It's excellent paint for a table or chair.
The paint is straightforward to use, and it dries to a very thick finish.
You'll have durable paint that can resist just about anything and still look good.
When enamel paint is likely to be effective to you, think about using it.
This specific enamel paint can is convenient.
It may be used without the need for a primer or the requirement to sand anything down.
It may save you a lot of time, which makes it a desirable option.
This enamel paint will work well for you if you want to have a simple time while also protecting your paint job.
Chalkboard Paint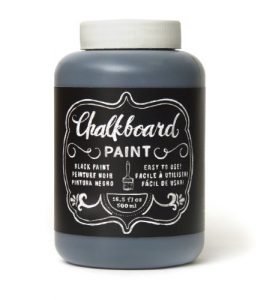 Chalkboard paint is precisely what its name implies: it turns any surface into a chalkboard on which you can draw and write with chalk. While it isn't appropriate for every wall in your home, it works well as a feature wall.
It should not be confused with chalk paint.
Those are two completely different kinds of paints.
Chalkboard paint creates robust anti-scratch surfaces that you can make on wood, drywall, grass, concrete, and metal.
Chalkboards may not be for you if you are allergic to dust because they will surely mess with the floor or nearby furniture and crevices. 
An aspect that you should also consider is the smoothness of the wall.
Overlooking this crucial detail will undoubtedly differ from what you expect because a minor bump and crevice will not make a good chalkboard.
A smooth surface must be the first in your checklist.