Bobbi Brown Pretty Powerful Giveaway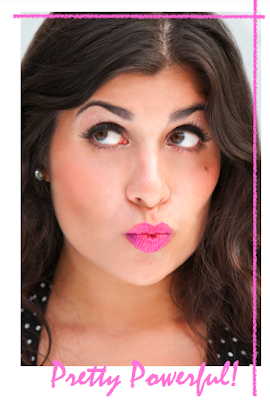 When the gals at Bobbi Brown asked if I'd like to be a part of their Pretty Powerful campaign I jumped at the chance to feature a fellow blogger (and one of my best friends) and what makes her pretty powerful!
Sarah is a successful blogger, New York City gal about town and Community Manager for a new MSN website. She attends nightlife events and tastings for her blog many nights of the week and meetings during the day and always manages to dress the part and wear the perfect lipstick to match the occasion. Sarah's natural beauty is only highlighted with her bright and bold lipstick choices – which I think showcase her strength, independence and confidence. If you ask me, there is nothing more powerful than a successful lady wearing sassy lipstick!
I encourage you to read about all of the pretty powerful women who have entered the "Be Bobbi's Next Pretty Powerful Face" contest and discover some of these remarkable women and their stories!
I also have a Bobbi Brown palette to giveaway to a Style Within Reach reader! To enter just tweet me (@stylewthinreach) with who you think is pretty & powerful and use the hashtag #prettypowerful. A winner will be selected at random.
PS- currently obsessed with Bobbi Brown's new blog!!