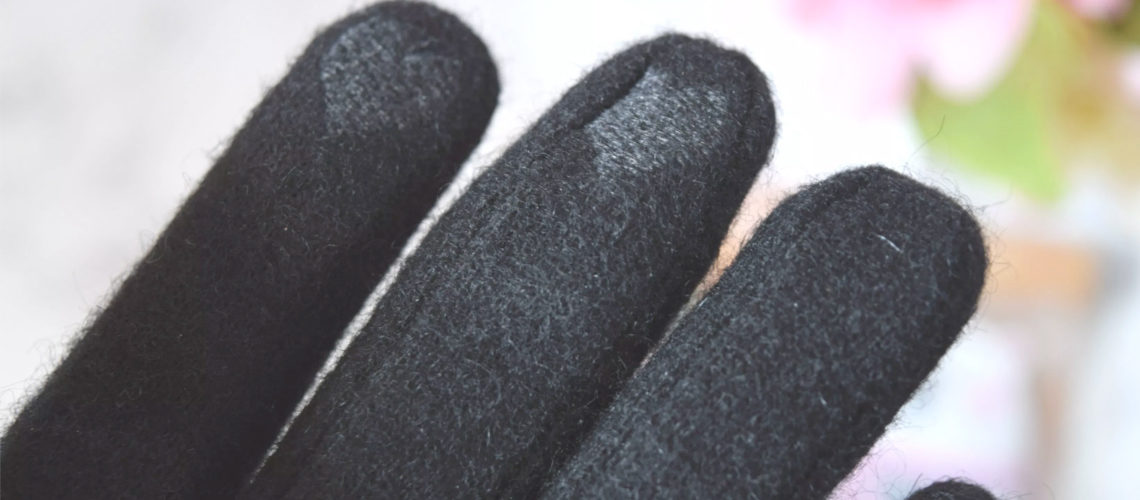 Living with Raynaud's can be a huge challenge, especially during the colder months.
It can range from a painful discomfort, leaving you screaming in agony, and any bit of relief is very welcome.
Especially if you're someone who enjoys doing outdoor activities, like skiing or skating in the winter.
We're looking at a handful of different types of gloves here, the common trait is that they're all designed to be WARM and COMFORTABLE.
You may have unique needs and things that you're looking for, especially if you're buying these Raynaud's gloves for a specific activity, so for this list we recommend that you ignore the numbers and rankings and just go entirely based off style, features, and what you need.
Note: Since we've featured many gloves in many different categories throughout this site, some of these will appear elsewhere in different contexts.
The purpose of this list was to bring together the ones that are most highly recommended for, and by, people living with Raynaud's in order to have one single list of the best Raynaud's gloves in one place for your convenience.
Here's the Best Raynaud's Gloves of 2023:
1. Outdoor Research Lucent Heated Gloves for Raynaud's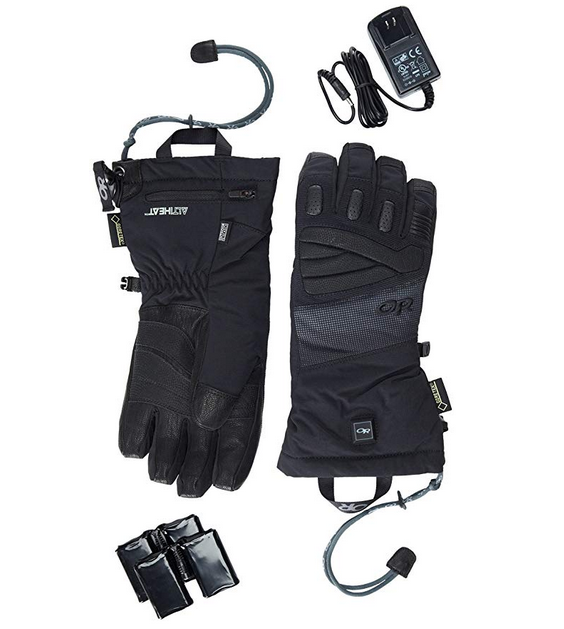 Here's a super high-end pair of gloves that are great for people with Raynaud's because they heat up quickly and effectively, but can also be easily turned off once your body warms up and starts to generate its own heat, so you're not going to overheat either. 
It's quite an investment, but if it helps to alleviate your pain, it's well worth it. Not everyone needs to get a high end pair like this, but if you've tried everything else, it can be worth it. You can turn these on a minute before you go outside so they're already warm and ready to go, they warm up very quickly. If you don't need the heat features, you can take the batteries out and you've still got an excellent pair of super high quality gloves.
You can find a lot of more affordable heated gloves on Amazon, too, and those could absolutely be a good option, but we're making the assumption that someone with Raynaud's will usually be a little more willing to invest more in this type of thing, than someone who simply doesn't want their hands to get chilly. When you're in real pain, and you want to do the things you love, it suddenly becomes a much smaller price to pay.
In either case, we've got a lot of other great gloves to check out, so here are some other options for the best Raynaud's gloves. 
Key Features
Very warm

Heats up quickly

Rechargeable batteries

Easy to turn on and off as needed
Buy Here
2. Outdoor Research Alti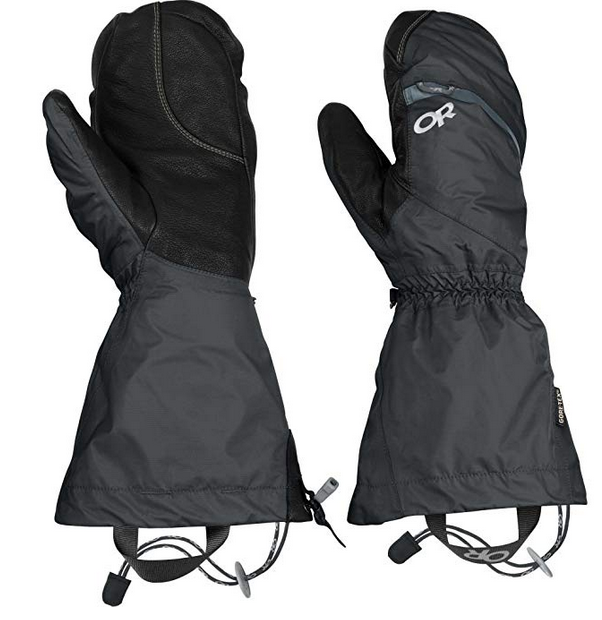 Here's another pair by Outdoor Research, they're an incredible making of gloves and mittens, with a priority on quality and warmth, so it's not surprising to find them occupying multiple spots in our top three.
These are mittens, and they aren't electric, but they're still very, very warm and comfortable. Your fingers are kept together and touching, rather than being separated like with gloves, which helps keep them even warmer.
These are some of the warmest mitts around, they're designed for extreme cold conditions where it's you versus the elements, so in less demanding conditions, they're able to provide even more warmth. The durable exterior and the warm lining make these a good choice for people who seriously need to keep their hands warm.
Key Features
Very durable

Incredibly warm, some of the warmest mitts that exist

Comes with shell and liner
Buy Here
3. PossumDown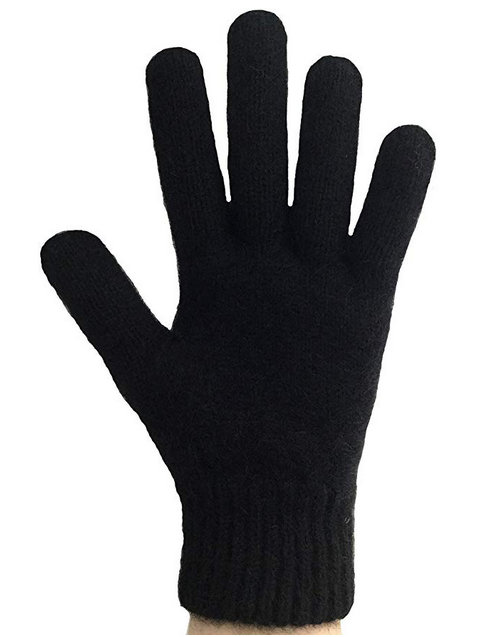 Here's a lighter-weight pair of gloves that are still very warm. They have quick-drying properties in case they get wet, and a very unique fiber that helps them stay insulated and warm without extra bulk or weight.
The fibers in these gloves, which come from the brushtail possum from New Zealand, mix with merino wool for an incredibly warm, and lightweight glove. The merino wool is so soft, and the brushtail possum fibers are hollow, which allows them to act as lightweight insulation, keeping hot air in.
These are imported from New Zealand, where they're made in small family factories. You can get these gloves in ten different colors, there's something for everyone, and they're all made from the same super high quality fabrics.
Key Features
Made in a small family factory

Very high quality

Available in a number of colors

Very warm
Buy Here
4. Öjbro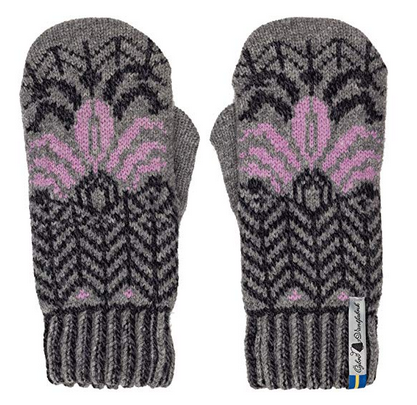 These incredible gloves have actually been featured by the Raynaud's Association, because other people suffering from this condition have found success with them. Not only are these particular mittens featured by the Raynaud's association, they've also been featured by us on this very website a handful of times. They're genuinely the leader in so many different categories, they're frankly some of the very best mittens in the world.
From the incredible warmth and comfort of 100% merino wool that's stitched thick and strong, to the countless colors and patterns available, these are a fantastic option. The toasty warmth is what sets them apart, and really makes them great for Raynaud's. They help protect against wind, the elements, and frigid cold.
Key Features
Gorgeous style

Toasty warm

Incredible quality

One of the softest mitts ever
Buy Here
5. Dachstein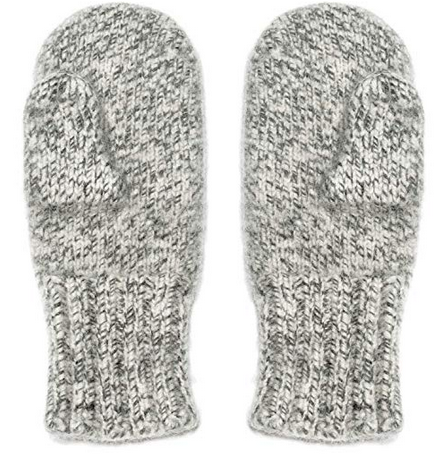 Here's another pair that has been featured numerous times on other lists, and has comfortably earned the 5th spot on this list. They're more affordable than the fourth pick, and have plenty of their own benefits. They only come in one style, but it's a nice natural looking blend of colors, almost like salt and pepper.
These gloves are great for people who suffer from Raynaud's, because they keep you warm, and also can help prevent water from getting in and freezing. The boiled wool from Australia helps the gloves to absorb more water or melted snow before it can soak in and actually reach your hands. Still, if you're planning on getting your gloves wet often, like building snowmen and things like that, then these might not be your best bet – opt for something with a synthetic shell instead.
Key Features
100% boiled wool

Imported from Austria

Absorbent 

Hand wash with mild soap
Buy Here
Things to Consider when Buying The Best Gloves for Raynaud's
Surviving the winter with Raynaud's can be a struggle. The cold weather hampers blood flow, and you feel discomfort and pain, but there are some steps you can take. If you love outdoor sports, we hope you're still able to enjoy them despite this condition. There are steps you can take!
There isn't any clear solution to this, other than to make sure you avoid getting cold, especially in your hands and feet. That requires excellent winter footwear, and the best gloves for Raynaud's. Those are going to be gloves that keep you the warmest. All of the gloves on this page are very high quality, because anything else simple isn't good enough for you or your loved ones.
People without Raynaud's have to worry about getting cold, too, but they're not nearly as sensitive to it. Cold is uncomfortable, but not painful in the same way. Being able to get out there and continue living your life in the winter is priceless, so it's worth getting very high quality gear.