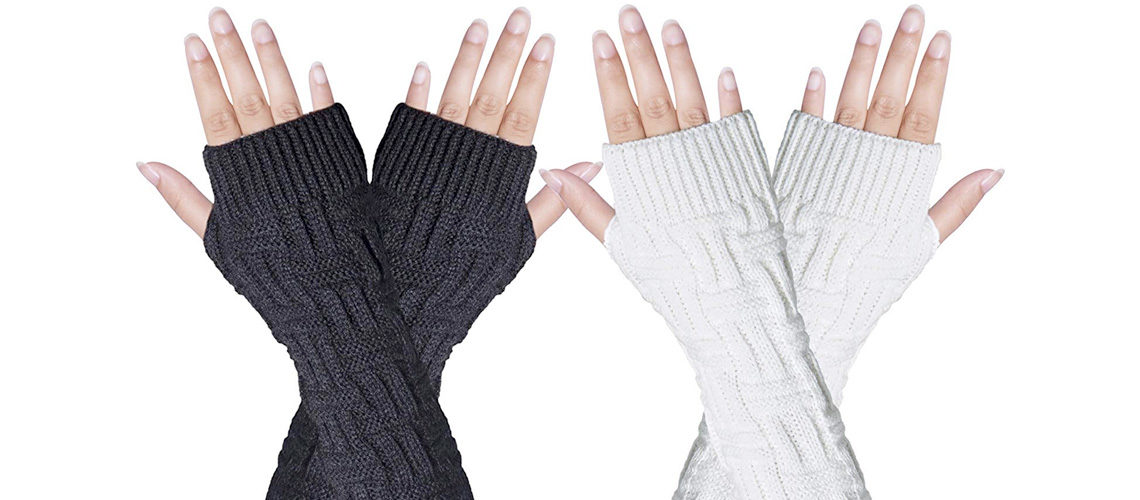 Wrist warmers are essentially gloves without fingers that stretch down your wrist to keep you warm.
They can be on the shorter side, or longer (which fall more into the "arm warmers" category, once they stretch to the elbows or past, but the terms can also be interchangeable so don't get too caught up on it.)
Even in nicer weather, some people are more prone to getting chilly, especially if you're in an office that has the AC cracked up.
This can be uncomfortable, and even awkward for people who are more sensitive to cold, so here's how you can take that into your own hands, literally, and keep yourself feeling at least a bit warmer.
Here are the Best Wrist Warmers of 2023 for Style, Warmth and Comfort:
1. Öjbro Vantfabrik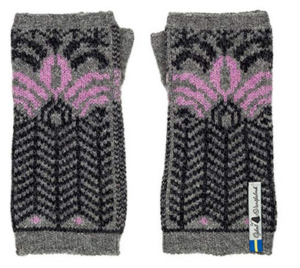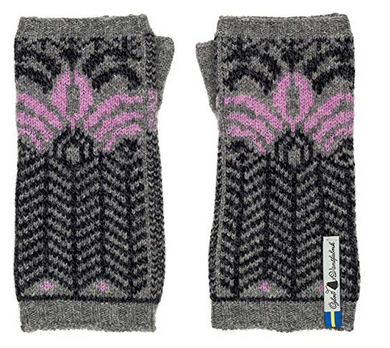 When it comes to merino wool goods for your hands and arms, we've featured a handful of lists, and it's not rare to see Öjbro Vantfabrik at the very top. No matter what they're making, they always seem to strive to be the best, and they always seem to pull it off.
There are 5 different color combinations available, all of them with the same general pattern, which is just fine since it's very pretty. These wrist warmers come in packages of two, and they're super warm! There's a little hole for each thumb, that keeps your thumb warm with room for the nail and a bit more to peak out.
These wrist warmers are fingerless, so they're great for using in the office if you're chilly while working at a desk, they'll keep your warmer than a sweatshirt's sleeves. You can wear them under a long sleeve shirt, too, for even more warmth. 
You can find gloves, socks, mittens, and other great products from this same brand that'll match, too, if you're into that sort of thing. These merino wrist warmers are hard to beat, and they easily take the number one position on this list, but if you're looking for something slightly more affordable, we'll have plenty of other options for you to choose from.
Key Features
Imported from Sweden where it's made from 100% top quality merino wool for comfort and warmth

These wrist warmers are incredibly soft

Very well made in a small family-run factory

Floral design looks beautiful
Buy Here
2. ScotlandShop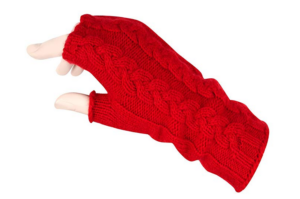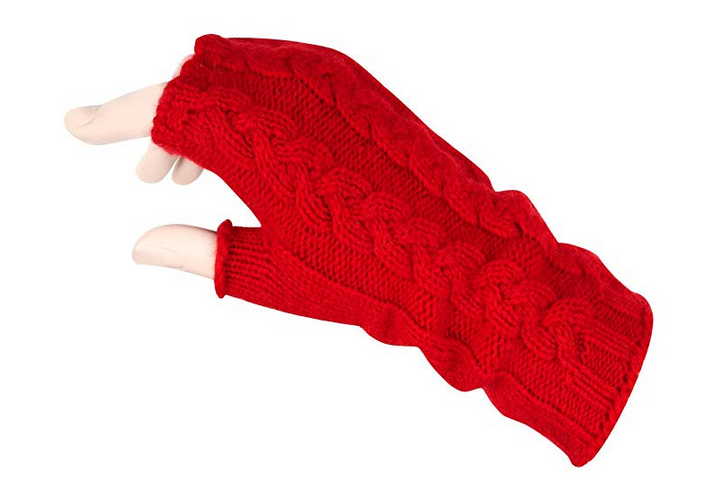 Cashmere is a magical fabric, it feels incredible on the skin, it's so warm and cozy, and it's basically the perfect thing to make a wrist warmer out of… and thankfully, the good people of Scotland have done exactly that. Made from 100% 3-ply cashmere, it's quality from top to bottom. 
The cable knit pattern makes these warmers look exquisite and classy, and the overall construction and quality is fantastic.
This isn't a super well known brand or anything like that, and they don't always have a ton of them in the stock, so depending on when you're reading this, you may or may not get lucky enough to snag yourself this wrist warmer.
Key Features
Beautiful cashmere that's thick enough to keep you warm but still very comfy to wear

Available in a handful of different colors

Made in Scotland
Buy Here
3.  Novawo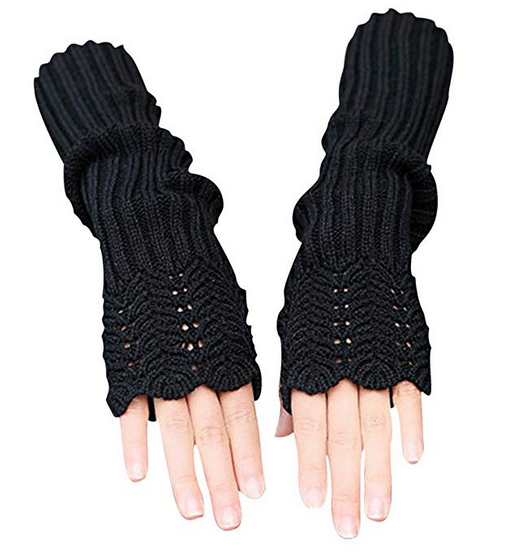 Here's another knitted pair of wrist warmers, except this time they're not made with cashmere, so they're considerably more affordable. Substituting cashmere for soft acrylic is a noticeable difference, but these arm warmers are still very nice value for the price.
They're soft, stylish, and are great for sitting at a desk typing when your hands are cold but you don't want to obstruct your access to the keyboard. These wrist warmers won't slow you down for a second. They're also perfect for autumn walks with someone you care about, or by yourself. Come to think of it, they'll still perform just as well even if you go for a walk with someone you don't really care about, so no matter how you slice it, you'll be happy with this purchase. 
Key Features
Affordable, great value

Soft acrylic fabric construction

A delicate and stylish look

Great for fashion and for warmth
Buy Here
4. Queenfur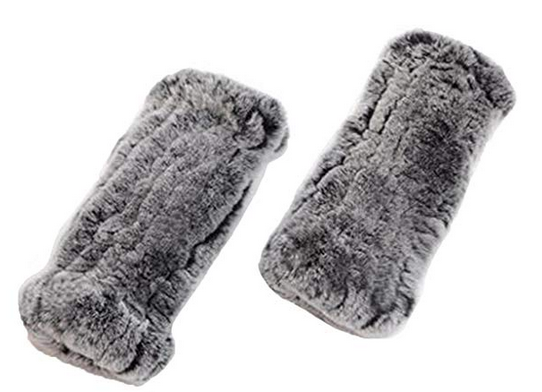 These fur wrist warmers are extremely warm, made from 100% rex rabbit fur. We completely understand that some people are not comfortable with wearing real animal fur, and that's a valid concern. We recommend these primarily as a source of warmth for someone who needs to keep warm and will greatly value and appreciate the use of them, and not so much as a fashion statement, since there are artificial ones that can serve that purpose.
These are just shy of 8 inches long so they cover the palm area and the wrist, while leaving the fingers uncovered. The fur is soft to the touch, very warm, and makes these gloves thick so they're not ideal for wearing under other clothing like a long sleeve shirt. 
Key Features
100% rex rabbit fur

Very warm

Thick and durable material
Buy Here
5. Flammi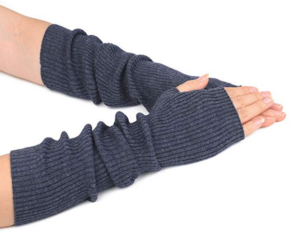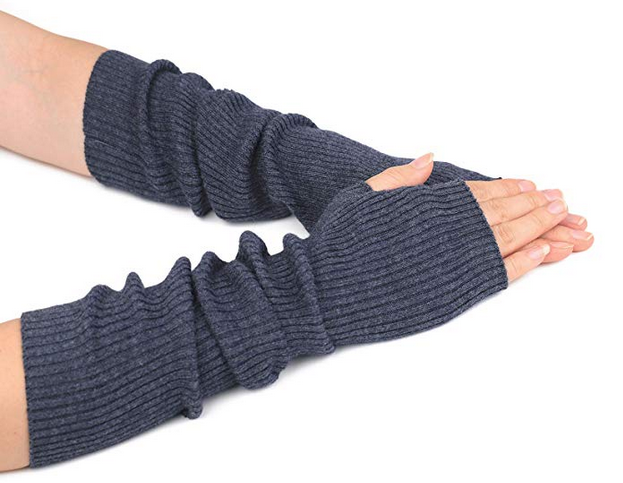 These ones are a bit longer than the other pairs on this list, you could reasonably call them arm warmers instead, but due to the way they're made, you can easily roll them up a bit or fold them over and have a perfectly comfortable pair of wrist warmers, too. They're versatile, and the most affordable option on this list. If you would rather have something cheap that gets the job done, rather than something fancy that costs more and might feel a bit more luxurious, then Flammi has got you covered with these. 
The quality is fine, it's decent fabric, nothing fancy, but that's why it's a bit lower down on the list, and that's why it's so inexpensive. For the price, you're still getting some pretty good stuff here, but it's not going to blow your mind, either. Flammi wrist warmers are all about function, and these get the job done. 
Key Features
Very affordable

Simple, but nice design

Keeps your warm while working, playing, or just relaxing
Buy Here
Buying Wrist Warmers Online: A Few Tips
Certain pieces of clothing are difficult to shop for online because you can't try them on, but with wrist warmers, it's not a problem at all. Unless you have very, very tiny or very, very large arms, you'll have no problem fitting any of these. It's just a matter of choosing the material that appeals to you, finding the ones that fit your budget, and placing  your order – a few days later, they'll be at your door, and you'll be nice and cozy anytime you need to be. 
Whether you want real fur, a synthetic fabric, or fancy merino wool, there's something here for everyone, and for any budget. We take pride in having a diverse list of options because no matter who you are, if your wrists are cold, we want to help you fix that!
Some people care more about the style and fashion, others care more about function, and some of these options check off both of those boxes. Sometimes, the top few products we feature are neck to neck, and in other cases there's a more steep drop-off from the best to the rest. When it comes to the best wrist warmers on this list, they're the clear winner, but the others are all great, too. It's the type of product that's not hard to make, but it's tricky to make it perfect – our #1 pick at the top of this page is borderline perfect.