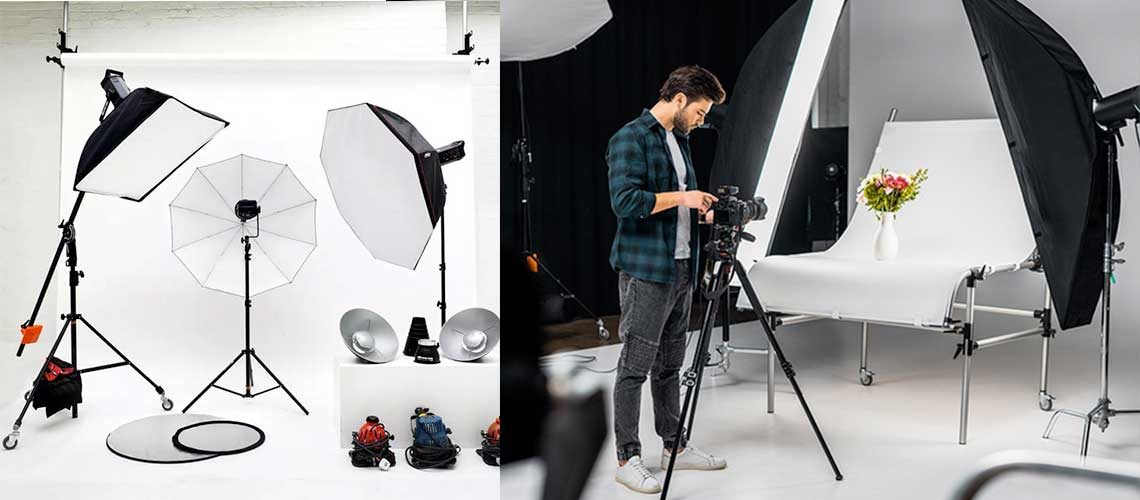 With the growing interest of people in photography, the competition is definitely there, making it harder and harder to remain competitive without the proper tools.
When it comes to photography, good lighting is everything and investing in lighting equipment is an essential part of remaining competitive and producing high quality photos for your clients.

Many home photographers and hobbyist are starting small businesses out of their homes and are looking to make money quickly from the comfort of their homes.
Today we'll go over some of our favorite Studio photography kits for Beginners. These products are going to help you achieve the lighting you are looking for and help you get your home photography business going immediately. 
We have come up with a guide of our all-time and user-favorite lighting sets with some of the striking features that go along with the products.
Let's not waste any more time and get right down to the nitty-gritty details of the topic.
Beginner's Choice for Lighting Kits
Flashpoint Streak Light 360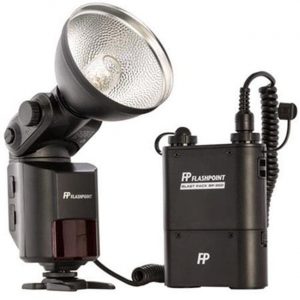 The best way to describe this lighting kit is the word, dependable.
If you're a newbie in photography and you're still exploring flash lighting effects, you want to begin with a system that's not too difficult to handle yet can still deliver the effects you imagine with a competitive design.
That is where the flexibility and ease of use of the Flashpoint Streaklight 360 comes in.

For beginners, there are many reasons why this lighting kit system stands out and why its features make you think of investing in one.
On top of the list are its excellent power and precision-focused manual exposure.
These are just a couple of the astonishing qualities of the Flashpoint Streaklight 360 which is built in one package. 
Elinchrom D-Lite RX 4/4 Softbox To Go Kit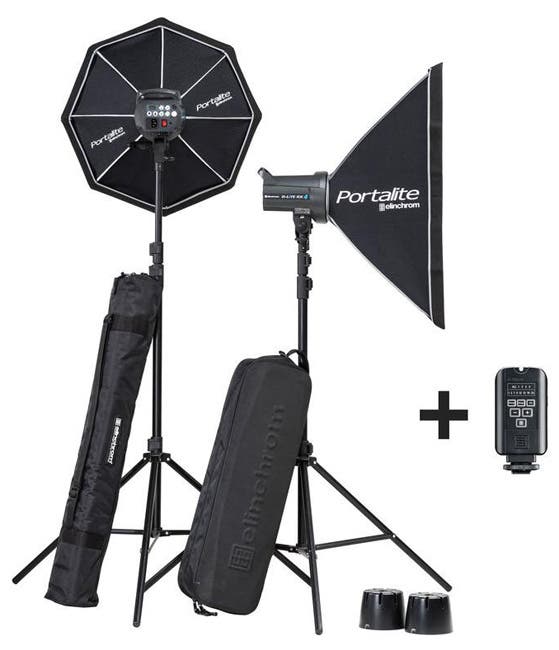 Another lighting kit system that draws so much attention from new enthusiasts is the Elinchrom D-Lite RX 4/4 Softbox To Go Kit.
Staying true to its name, its mobility and transport-ability is what catches our eye and is worth getting if you're a beginner.
If you're a photographer, you know how important mobility is as a professional.
It boasts of its multi-voltage 400Ws mono-light and a 0.35 recycling time.
To top it all, the flash system is equipped with an EL-Skyport Transmitter Plus that's good enough for manual photography. 
Dynalite Baja A6-600 Monolight 2-Light Kit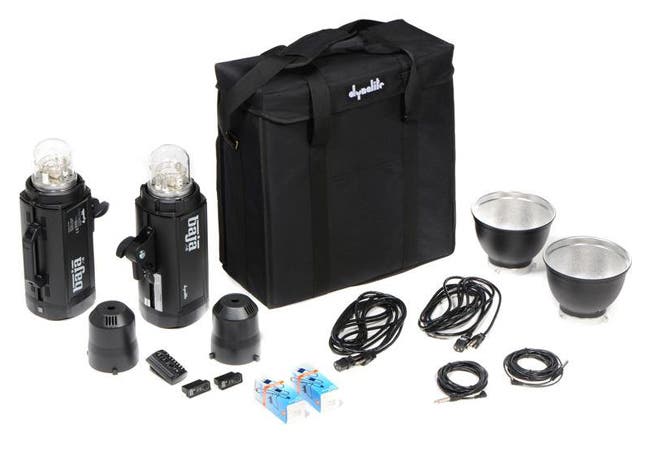 Let's take it to another level where we're introducing to you this lighting kit system that's more compatible with more experienced photographers.
Its features are stunning with a multi-purpose mono light designed to ship a 300W modeling light.
But if you're looking for a more constant light source, a 650W light is also included in the kit for you to choose.
What sets the Baja apart from other kits of its level is its flash range that boasts 1/12,800 seconds to 1/500 seconds with an outrageous distance that goes as far as 590 feet.
Flashpoint eVOLV 200 Pro TTL Pocket Flash Kit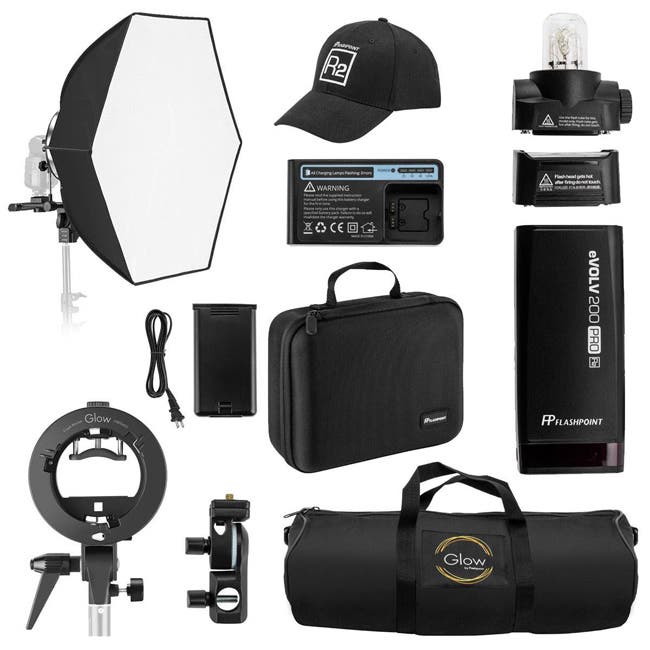 Now if you're more than just a hobbyist and consider photography as your passion, you should look into the eVOLV Pocket Flash lighting kit system produced by Flashpoint.
Its battery life is off the charts as it includes a removable and rechargeable lithium battery with each fully charged battery accommodating 500 full capacity shots.
But what differentiates the eVOLV 200 from other lighting kit systems is its bare-bulb head that has a 200W power capacity which generates 360-degree lighting plus a directional control from optional reflectors.
Interfit Honey Badger 320Ws 2-Light Kit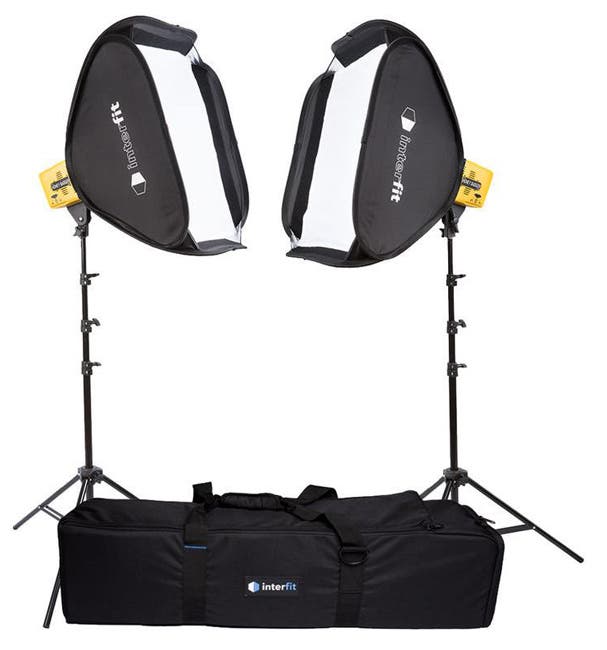 If the eVOLV Pocket Flash Kit doesn't catch your attention, then look into the Interfit Honey Badger 320Ws 2-Light Kit that's also perfect for enthusiasts and professionals.
We have a long list of why you should consider investing in this extraordinary light kit system.
To name a few, we can start with its transport-ability which is lightweight and easy to carry.
It may be as light as 3-pounds but don't let this fool you as the Honey Badger has remarkable features like a compact flash head, wireless compatibility with outstanding 15 channels, and 8 control groups.
And we haven't even mentioned yet its flash durations with a range of 1/900 seconds which is powered by a durable 60W LED lamp that has a full power recycling time of 1 second.
Badger Unleashed TTL/HSS, DC Flash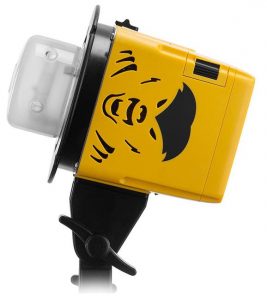 To take it a notch a higher, the Badger Unleashed has a strong battery power that includes 2900mAh but is similar in features and as versatile as its predecessor, the Honey Badger.
Its battery capacity powers a 250W strobe with TTL/HSS options for its flash head.
With its forceful battery, you don't have to worry about battery capacity in your next photo session.
Elinchrom ELC 125 / 500 TTL To Go Set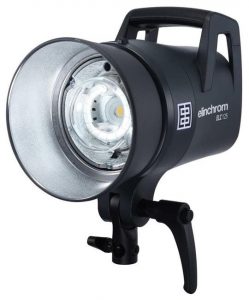 With the advancement of technology and the discovery of new innovations in lighting systems, the Elinchrom ELC 125 is a testament to how far we have moved forward in this industry.
With short recycling times yet a rapid flash duration speed of 1/7550 seconds, this is way beyond compared to its competition.
With a dual lighting kit that's exceptional, the ELC 125 also has a 90-degree wide-angle reflector that goes with it.
Broncolor Siros L 800Ws 2-Light Outdoor Kit 2
Talk about power, the Broncolor Siros lighting kit can even outlast the power generated by the sun!
With a ridiculous flash duration speed of 1/18000 seconds, this is more than what any professional photographer can ask for especially for outdoor environments.
Many people think photographers need a studio with a lighting kit setup for brightness and visual effects.
But not with the Siros.
Its portability and excellent quality bring the studio outdoors without having to deal with cords and wires. 
Smith-Victor KT1500LED Two Dual Socket Light Kit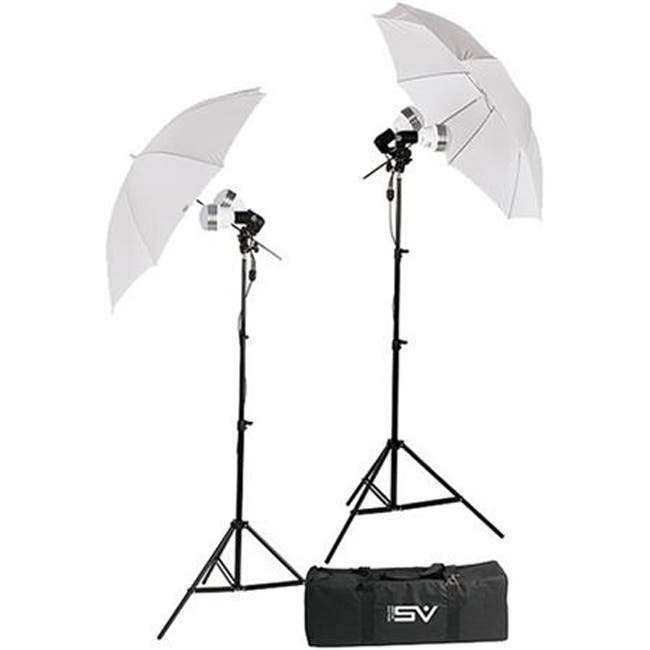 Quite similar to other products in the market, the Smith-Victor matches its competition with its mobility.
But the main difference why professional photographers prefer this over the manufacturers is its LED lighting technology with consistent brightness and high-quality light result.
Whether you use it indoors or take it to outdoor spaces, you can never go wrong with this lighting kit.
Each double-head lighting holders have their own respective switches which give you full control on your photo session.
Profoto Pro-10 2400 AirTTL Power Pack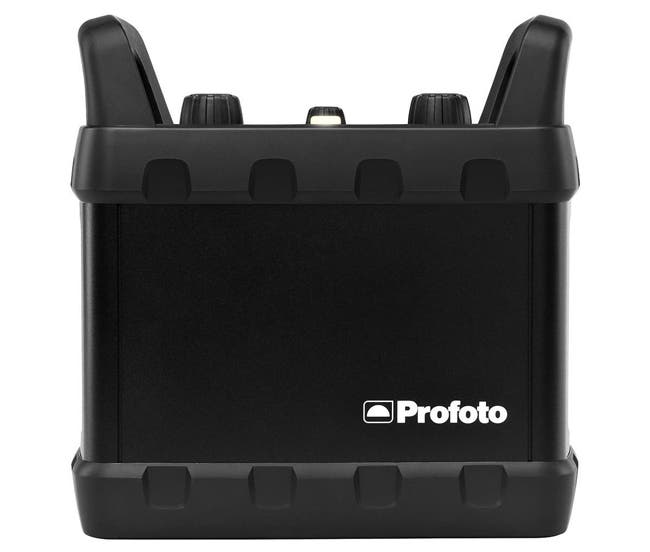 If there are two features why the Profoto Pro-10 is an easy decision to make when investing in a quality lighting kit that supersedes expectations; they are speed and action.
It's the foundational characteristic that enthusiasts and professionals alike look forward to.
It has a spectacular flash speed of 50 flashes per second with a duration that is as quick as 1/80,000 seconds.
The battery powers a 2400Ws high-speed flash that allows you to focus on your motivation and inspiration behind photography. 
Best Lighting Kits for Product Photography
OrangeMonkie Foldio3 Portable Mini Studio Shooting Tent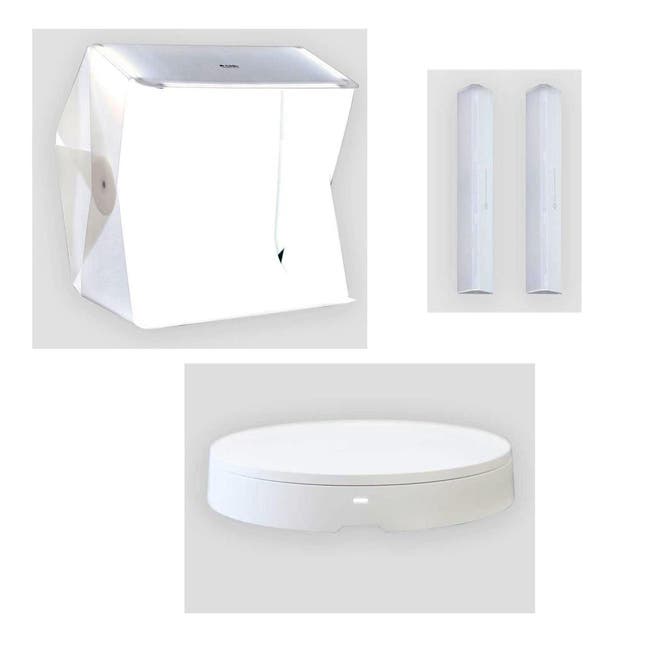 To wrap up our list and to give you an additional reference, the OrangeMonkie is an excellent choice to add to your current lighting kit to get clean results with a professional finish.
For mobile photographers that use smartphones or those professional ones, this is one product that you can just easily slip by.
This is a must-have and it's not difficult to set up as well. In less than 10 seconds, you can easily set up this lighting kit and form it into a mini studio.
For knowledge and quick reference, we've included in this article the three types of lighting in photography.
Regardless of which you decide to choose, investing in a lighting tool is only as good as knowing what the different types are so you will know when to best specifically use them depending on the conditions.
Types of Lighting
Artificial Lighting
 As it is derived from its term artificial lighting serves as a substitute for natural lighting where light is neither visible nor even available.
The artificial lighting is created by strobe lights and you can easily find them in photo studios.
But if you want to take it outdoors, it's not a problem as well.
Natural Lighting
Let's go back to the basic knowledge of knowing what the natural light is – the sun.
It usually depends on the sun as its main source of energy, but once the weather isn't also cooperating, the natural light becomes dim and diffused.
But on warmer days with excellent brightness, it can also result in hard-edged shadows.
If you're an experienced photographer that shoots outdoor, you know that the sun is still dependable as our main source of energy.
Combined Lighting
If you're not all in for artificial lighting, including natural light, don't fret as a combination is a good option for you.
This is a good choice for outdoor and window-lit shots.
Whether you're in a studio or doing your photo session outside, a combined lighting kit guarantees excellent quality.
Modifiers and Customization
If you want to customize and modify your lighting kits, take a look at other modifiers like softboxes and umbrellas.
These simple modifiers improve the quality of your photography and help you focus on your subject. 
Whether you're a newbie, a growing amateur, or an experienced professional, investing in a legitimate lighting kit is one worth considering.
Your skill is also as good as your tools and equipment.
If you have the skill but don't have the necessary tools to have, then it's pointless.
But if you accompany your skills with tools, you're off to greater heights which may potentially turn your hobbies into a profession that can generate income for you.