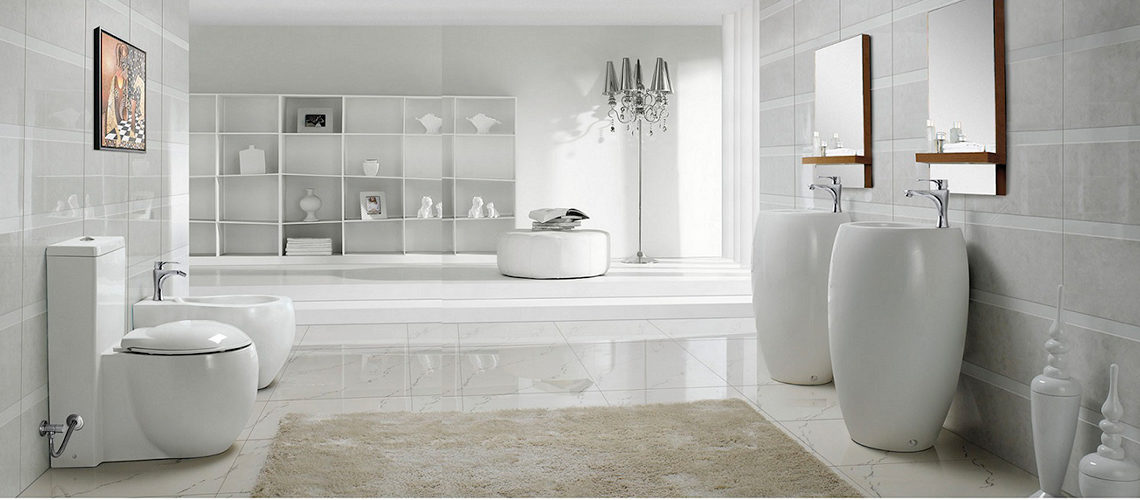 At this time when hygiene and sanitation have been brought to the limelight by the recent pandemic that has sent everyone to indulge in panic buying for toilet papers, alcohol, and other cleaning stuff, learning how to live through and survive the ordeal of having less of what we all got used to is essential.
It is true that most of us have used toilet paper throughout our entire lives but implementing a permanent solution for its shortage would keep you ahead of the rest.
Based on statistics, bidet toilet combos can actually help reduce toilet paper use in the bathroom up to 75%.
That actually translates to at least $300 savings in cost for toilet paper every year!
But aside from getting some ideas from user reviews that are abundantly found online, there still are some other important factors that should be put into consideration when choosing a toilet bidet combo to purchase.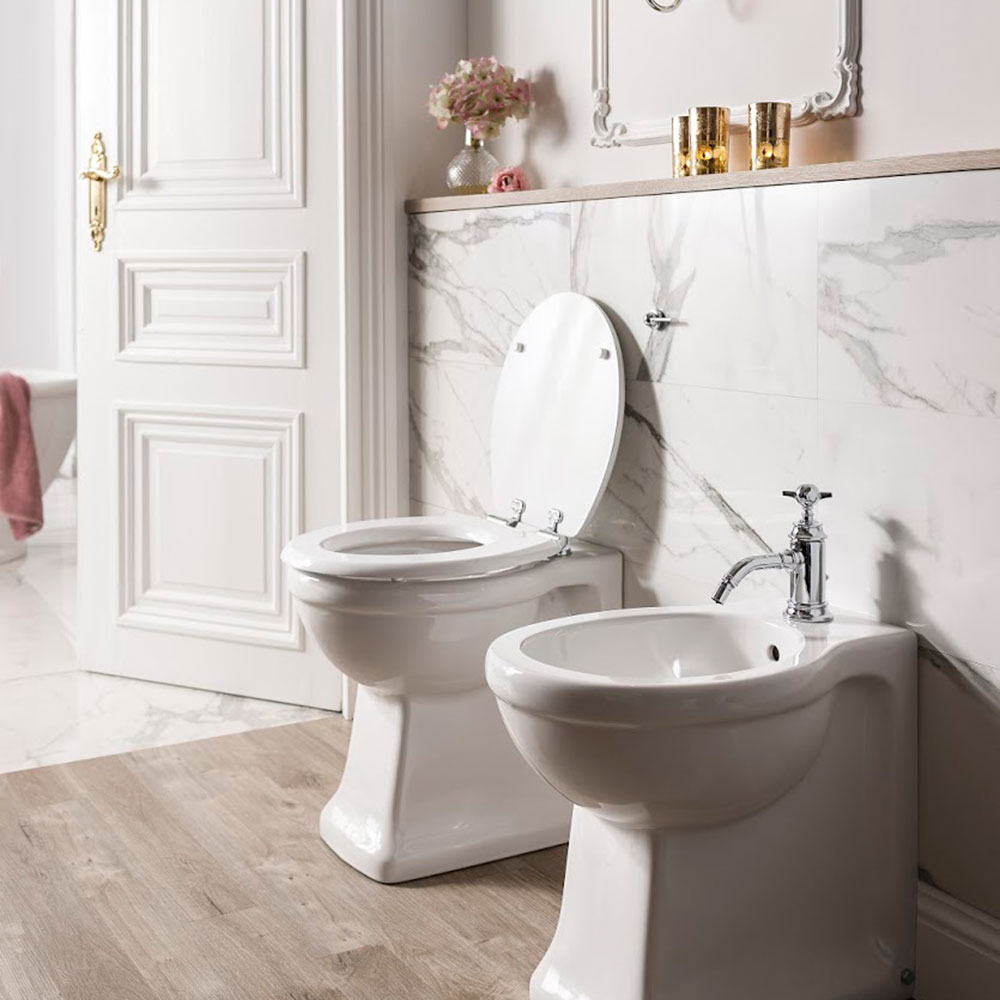 For example, choosing a bidet toilet combo that has a good efficiency rate in water usage, thoroughly cleans, and one that you can afford are things to be put into consideration.
At this point, you also need to consider other aspects such as pressure and customizable temperature settings along with other capabilities and as well as the durability of the unit.
In this guide, we're going to learn some important points about bidet toilet combos, how they actually work and some other things that you need to consider when choosing the right one.
How Much Do They Actually Cost?
The price of bidets would actually vary and it all depends on the type of bidet, the capabilities that it has as well as its model and brand.
If you're currently on a budget then seats that belong to the "entry-level" category would normally be priced between $50 to $200.
The price you'll be paying would already include the combo itself and the charges for installation.
However, toilets with bidets can come at a higher price point depending on the set of features that it has and whether it is electric or not.
Those that are not electric would be more affordable than those that are.
Some models cost around $250 to $600 each but the luxury type ones that are manufactured by the leading brands would have a higher price tag.
The Kohler Bidet Toilet Combo for example cost between $990 to $4,500.
If you go for the high-end ones, you can find combos of toilet and bidet costing around $5,500 to $7,000.
That being said, let's actually review some of the best bidet toilets on the market. 
Here's the Best Bidet Toilet Combos of 2023:
1. Toto Neorest 700H Dual Flush Toilet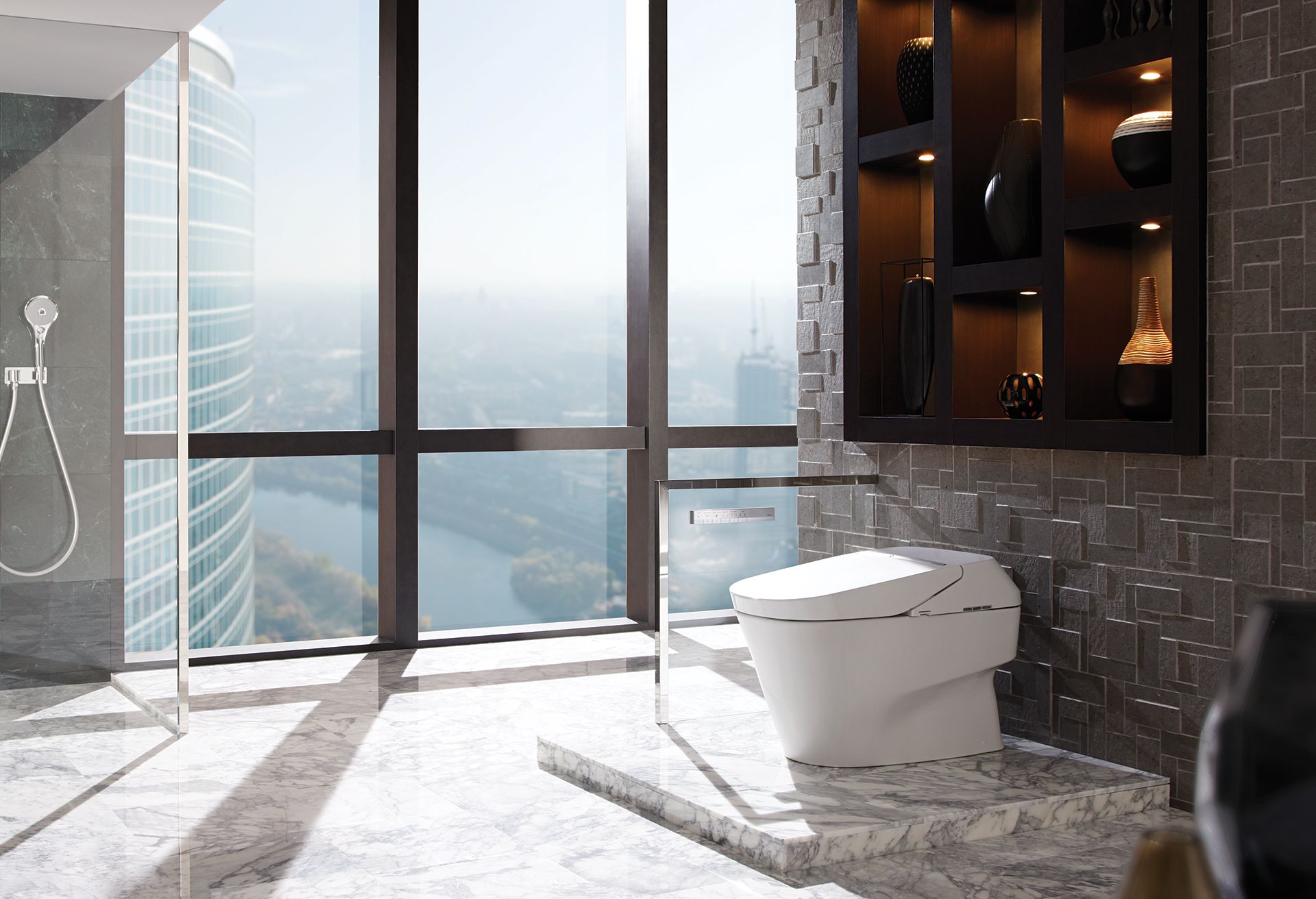 The price tag of this toilet is quite high but it's guaranteed to deliver great performance every time.
Prices start at $4,800 and above and it is no doubt a high-end bidet toilet combo that is sure to offer real value for the money that you'll spend on it.
This toilet features a Washlet that is technologically advanced and is designed so it only delivers a perfect blend of luxury and environment-friendly performance.
The Toto Neorest 700H has a system that is fully integrated and is equipped with some innovative bidet and toilet features.
A Reliable Toilet That's Highly-Durable and Feature-Rich
This product is designed with all essential features and materials that are of the highest quality.
The construction is also durable so that reliability and longevity are ensured.
It also meets ADA and Universal Design needs and is suitable for people of every age.
The Toto toilet and bidet combo has innovative features such as remote control, eWater+ technology, Tornado flushing system, and even a spray mode that features WonderWave and WonderSpin technology.
This unit also includes features like CEFIONTECT and automatic flushing technologies that are unique to the manufacturer.
The toilet bowl contains a surface of ion-barrier that is extraordinarily smooth keeping its surface clean for longer periods.
Pros
Features the SanaGloss technology
Complies with the Universal Design and ADA requirements
Equipped with eWater+ technology from the manufacturer
Delivers a good flushing experience with cyclone flushing
Supports automatic Flushing and Remote Control
Cons
Hard to install because it is a bit sophisticated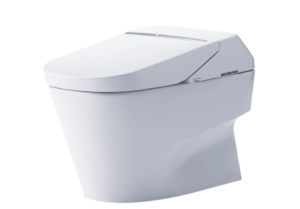 2. KOHLER K-5401-0 Veil Skirted Dual Flush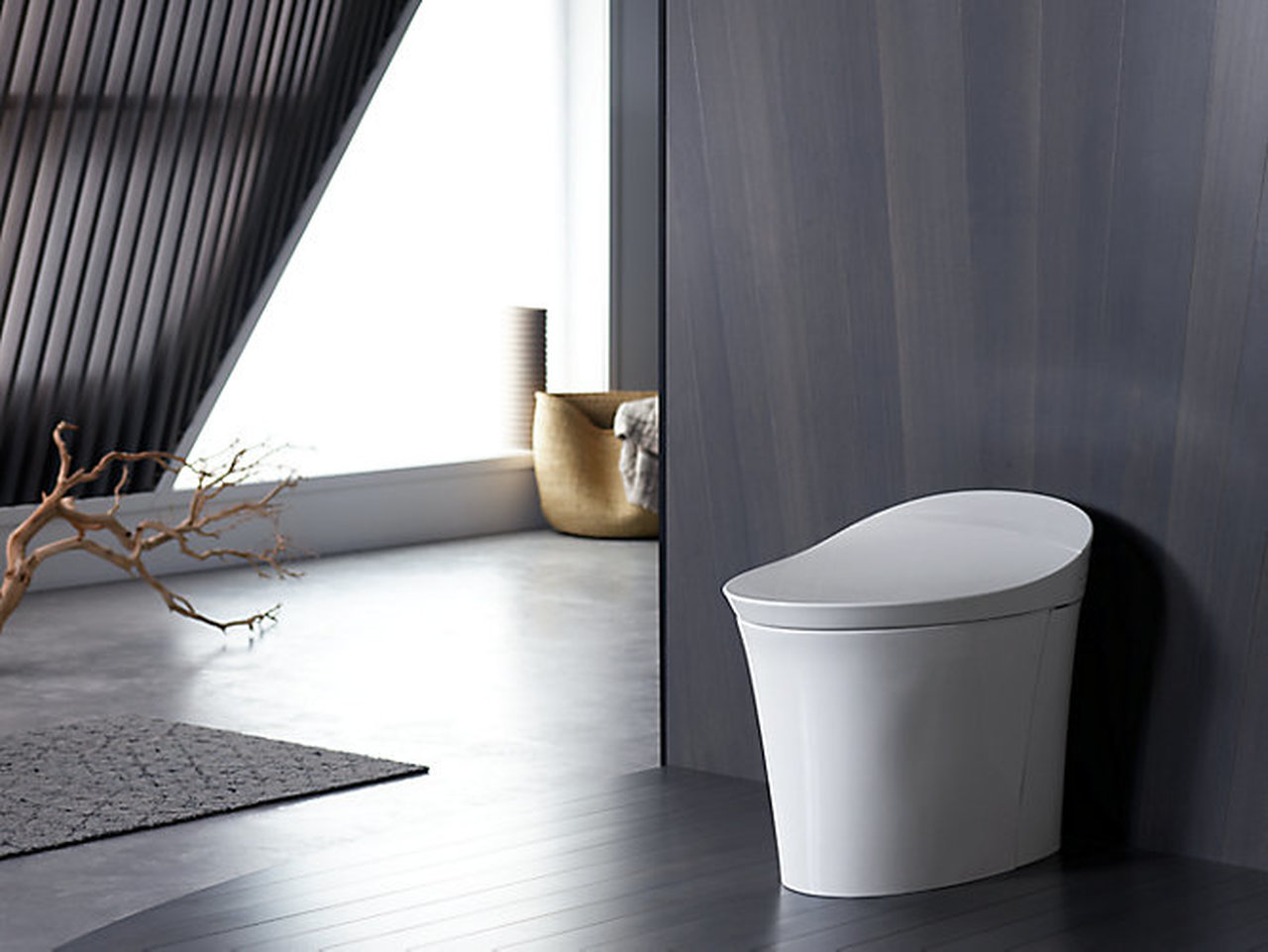 The toilet itself has a universal height and is ADA-compliant.
If you're looking for the best Japanese bidet toilet combo on the market, then you found one in the KOHLER K-5401-0 Veil Skirted Dual Flush.
It is equipped with an integrated bidet while maintaining a compact design profile.
In terms of aesthetics, its elongated front bowl design makes it look sleek from every angle.
It's something that the Washlet G400 is known for along with the 3D Tornado Flush system that offers 1.28 or 0.8 Gallon Per Flush efficiency.
The other features that make the G400 so appealing include CEFIONTECT which is an innovation that gives it an ion barrier glaze technology from the manufacturer.
Its design also ensures that accumulation of debris is restricted along with prevention of mold formation on its ceramic surface.
This toilet integrated bidet is also equipped with a front and rear warm water washing that is remote controlled along with pressure and temperature settings that can be adjusted.
These are some capabilities that most users love about the KOHLER bidet toilet combo.
In order to save water and lower the frequency of cleaning needed, this model has both the PreMist and the CeFiONtect technologies developed by the manufacturer.
Pros
Equipped with a Dial Flush System
Touchscreen Remote Control available
Features an LED nightlight
Made out of a high-quality Vitreous China material
Designed to be one-piece and compact
Allows adjustment of the spray position, pressure and shape of the water
The bowl is elongated to provide enhanced comfort
Cons
It would sometimes just flushes water resulting in poor flushes out of flushing multiple times.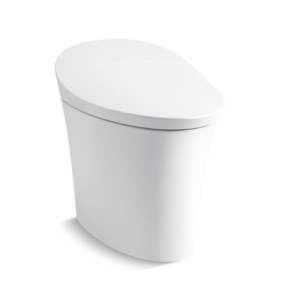 3. Bio Bidet IB-835 Integrated Bidet Toilet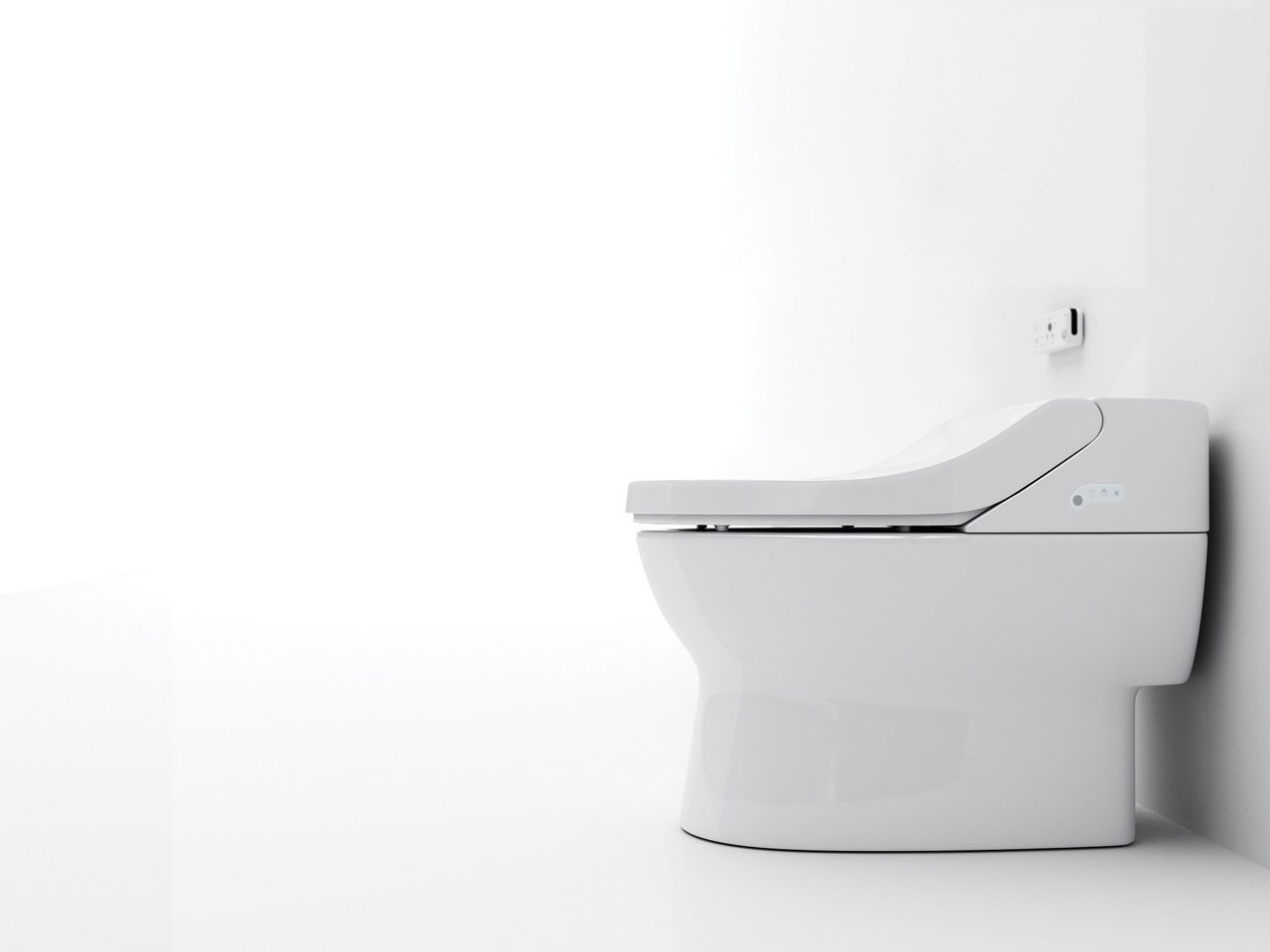 If its an affordable and low profile design Bidet Toilet that you're looking for then the Bio Bidet IB-835 Integrated Bidet Toilet is going to be a perfect choice.
It has a unique design that is coupled with contemporary finish along with some of the best capabilities of a bidet that you'll find on the market.
It may be on the low-profile category but its beauty is timeless and will complement every modern bathroom decor that you can think of.
The base of this toilet is formed out of a fluid ceramic shell that is designed exquisitely.
The low-profile and sleek design that it has is inspired by Bio Bidet.
Many of its users love the USPA Integrated Bidet that it has and the overall design is intended to provide a modern and elegant touch to the otherwise normal cleansing process.
Recently, this model has been updated to include a skirted design that has a skirted look.
This takes its overall looks to the next level of uniformity and cleanliness.
The toilet comes with a wireless remote that is backlit featuring some modern technology that gives the user a control experience that enhances both relaxation and comfort.
It also has a clean and dry cleansing feature that works along with its automatic flush technology.
Pros
Features an adjustable heated seat
Awesome powerful deodorizer feature
Oscillating wide cleaning technology
Equipped with a unique 2-in-1 nozzle system
Warm Air Dry feature can be adjusted
The wireless remote is equipped with an LCD window
Intelligent Body Sensor is fitted to the toilet
Offers a 3-year limited warranty
Cons
This model can be very expensive to some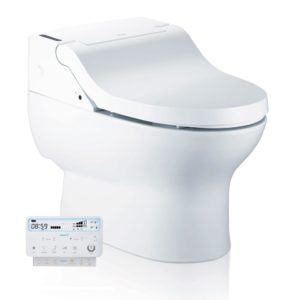 4. WoodBridge T-0008 Luxury Bidet Toilet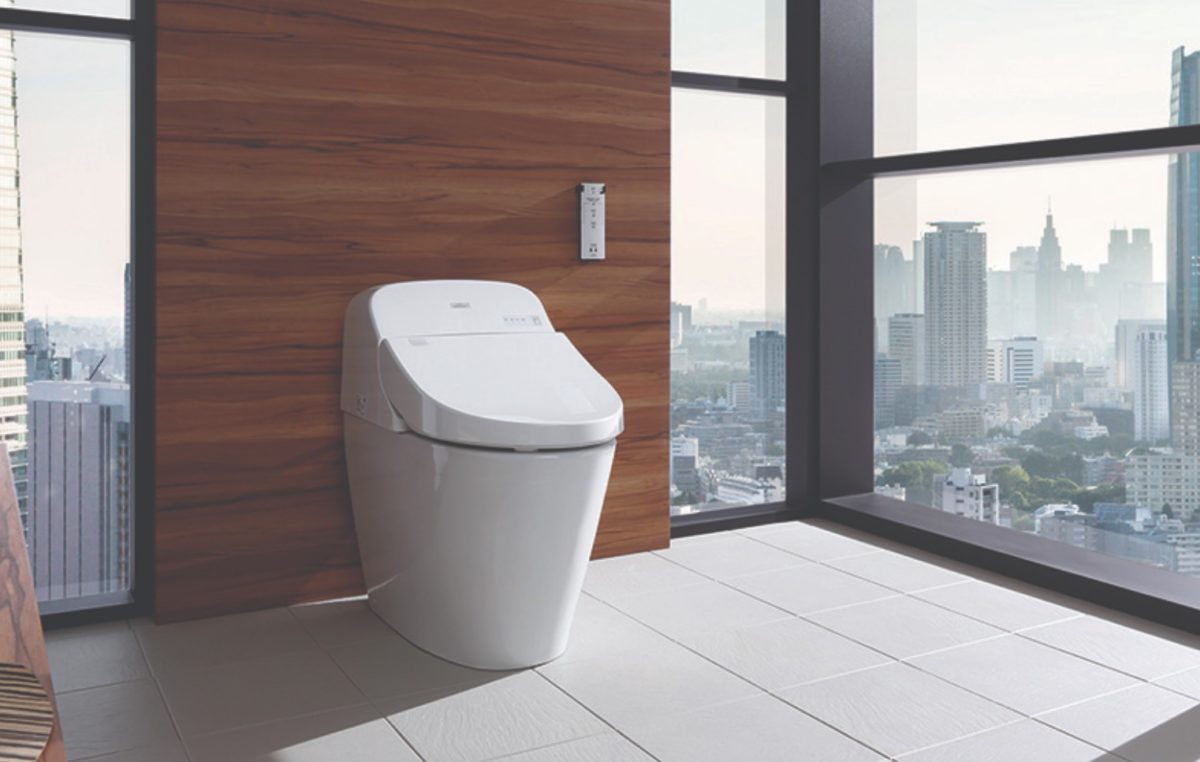 This combo offers a wash functionality that is temperature-controlled along with an elongated one-piece design that features an advanced bidet seat.
There is also an air drier that efficiently works every time.
Though it is an affordable brand and model, it is one of the most durable options that you can get in the industry.
Many of the users love its quiet operation along with its powerful flushing action.
And there's very little chance of any clogs, leaks, or problems with flushing in this model.
When it comes to the bidet features and capabilities, this toilet bidet combo offers a posterior wash, a feminine wash, and is equipped with a pulsating wash function.
An adjustable settings for the water pressure and as well as a hygienic filter for the water is integrated with the bidet.
The bidet is specifically designed for this Woodbridge One-Piece type toilet.
It has a low profile but sleek skirted design that has been known to work with any bathroom design or decor that you have at home.
Pros
Equipped with self-cleaning nozzles
Features an adjustable water pressure
Oscillating pulse and gentle massage functions available
WaterSense certification along with filtered hygienic feature
Feminine wash, posterior wash, and pulsating wash also available
Cons
Some users say that its seat is a little bit narrower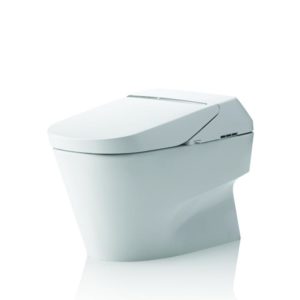 5. ProStock Electronic Bidet With Integrated Toilet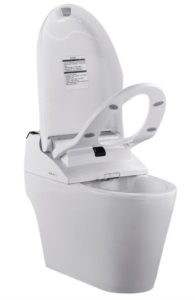 Another one of the best toilet combo which belongs to the affordable range.
It is popular because of its ease of use, comfort level, and as well as other capabilities that make it a superior bidet.
Some users even consider it to be on the level of other high-end brands and models on the market especially because of the integrated electronic bidet that it has.
Despite the fact that it is an affordable combo, this product is known to offer capabilities and features that can also be found in the more expensive toilet bidet options.
The very first thing that you might notice with this unit is its functionality and overall appeal.
Some of the superior features that it has include front and rear cleansing with warm water and as well temperature and water pressure settings that are both adjustable.
And not like most of the products that are within its price range, this combo offers awesome features such as different modes of custom spray settings to take comfort to the next level.
Moreover, it also has a heated seat that comes with temperature settings which can be customized.
Pros
Custom Spray Modes available
Easy to use and install
Adjustable temperature and water pressure
Equipped with front and rear warm water cleansing
Chrome tee for connecting the bidet to an existing water supply is included
Cons
Some users say that its flush action is somewhat weak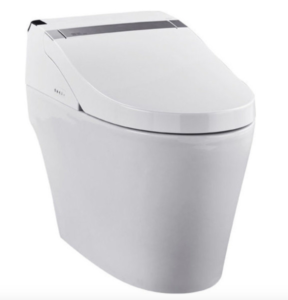 6. TOTO Washlet with Integrated Toilet G400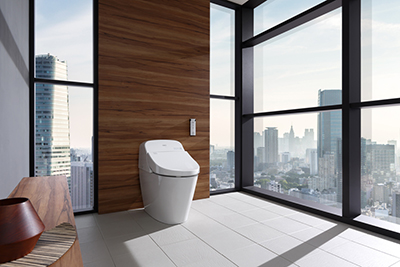 This ADA-compliant unit has a universal height and is one of the best Japanese standard bidet toilet combos that you'll find on the market.
It features a bidet that is integrated with it in one compact design.
In terms of aesthetics, the Washlet G400 is low-profile and sleek with an elongated front bowl design.
It flushes using the 3D Tornado Flush system that has an efficiency of 1.28 or 0.9 Gallon Per Flush (GPF).
Other features that the G400 has which makes it more appealing is the CEFIONTECT ion barrier glaze technology developed by the manufacturer.
The ceramic surface is also designed to lessen mold growth and debris accumulation.
This integrated bidet toilet also has a front and rear warm water washing option that can be adjusted using a remote control along with adjustable pressure and water temperature capabilities.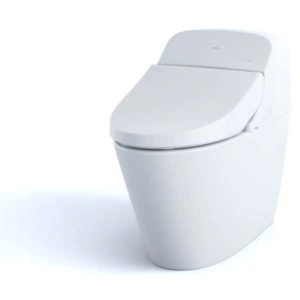 7. WOODBRIDGE B0950S Compact Dual Flush Toilet With Integrated Bidet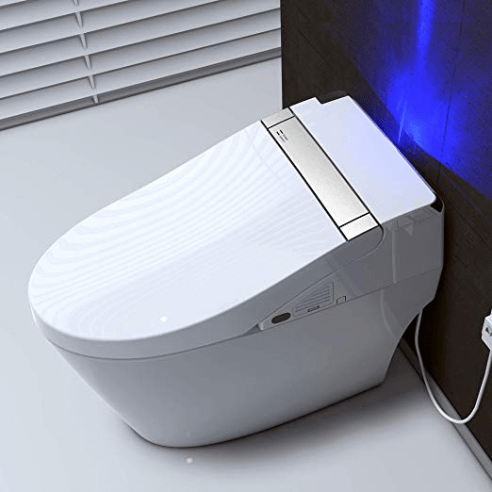 With the cost of only under $1,200, the B0950S by Woodbridge is one of the most affordable dual flush toilets that you will find out there which has an integrated bidet in it.
This unit features a posterior wash, pulsating wash, and a feminine wash along with a water pressure settings that can be adjusted.
It also offers hygienic filtered water capabilities and in order to get its versatility enhanced, this model includes other settings that can be customized including pressure, temperature, and even a heated seat.
This model is equipped with automatic flush features that are designed to detect when you leave the toilet in order to trigger the flushing action automatically.
The deodorizer feature on the other hand effectively filters and cleans the air around the toilet with the use of powerful air filters.
It works by drawing in air and having it pass through a carbon filter that has been ionized in order to eliminate any unpleasant odor.
WOODBRIDGE B0950S also offers other features like instant water heating that works for both the seat and the water that it uses.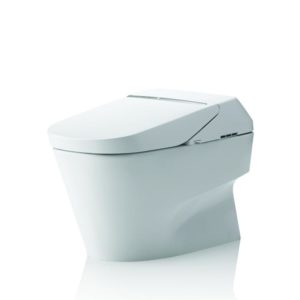 What Exactly is a Bidet Toilet Combo?
Bidet Toilet combos, washlets, and bidet seats are just some of the terms which people are confused about when it comes to bathroom fixtures.
While all of these above-mentioned products are designed to clean your underside after you use the toilet, they don't actually point the one and the same thing.
A bidet toilet combo is essentially a toilet that has bidet capabilities integrated with it.
Such fixtures come as a single unit where manufacturers fit bidet capabilities into the toilet bowl.
Most of the time, toilet bidet combos would have features like deodorizers, warm air drier, warm water, and even a heated toilet seat.
Most homeowners prefer this fixture because it saves bathroom space.
The toilet and bidet also share the same plumbing and though they are luxurious bathroom decor, the best one is really pricey so in order to save in costs for installation, some just opt for bidet seats.
What Are Bidet Seats?
Unlike the luxurious bidet toilet combos, bidet seats are add-ons that can be installed on the usual toilet so it can have bidet capabilities.
This option would only require the removal of the toilet seat so that the bidet seat can be installed.
What Are Washlets?
Toto uses this term to actually refer to the line of bidet seats that they manufacture.
They are basically toilet seats that come with video capabilities integrated within them.
These built in features include warm air dryers, endless warm water, heated seats, deodorizers, wireless remote controls, and even adjustable nozzles, and automatic as well as manual flushing.
Now that you know all about bidet toilets, hopefully you can choose the right one for you!