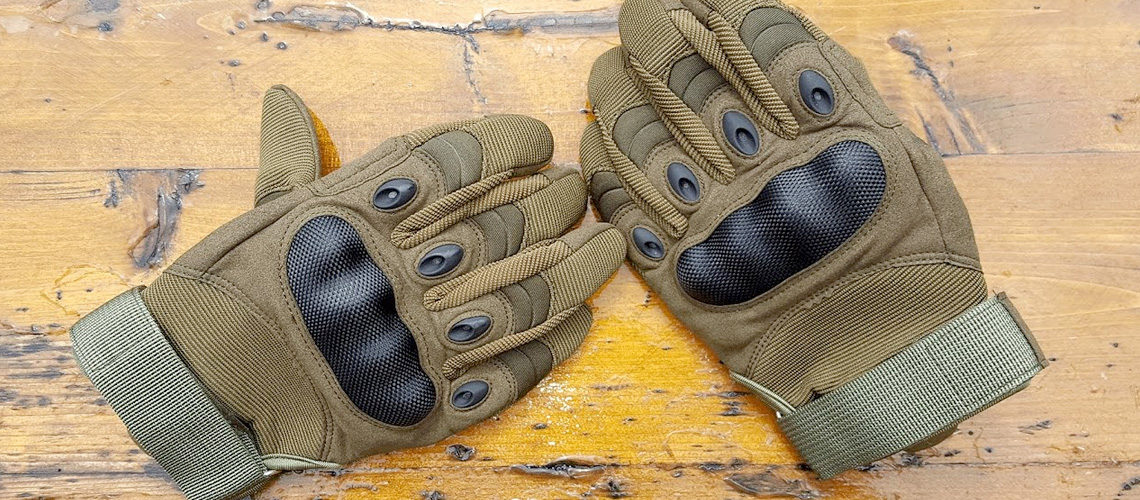 Whether you're in law enforcement, you enjoy being in nature in a survival setting, you are a hobbyist marksman, or anyone else who needs a great tactical glove, the following list of recommendations is guaranteed to have something for everyone.
Different tactical gloves will be ideal for different situations, there's isn't really a "one size fits all" style that's perfect for everything, so understanding how each glove excels, and thinking about exactly what you're hoping to get out of your gloves, will help ensure that you buy the best tactical gloves.
We're here to help, too.
Here are the Best Tactical Gloves of 2023 Reviewed:
1. Mechanix Wear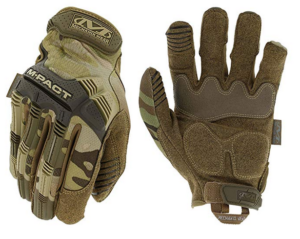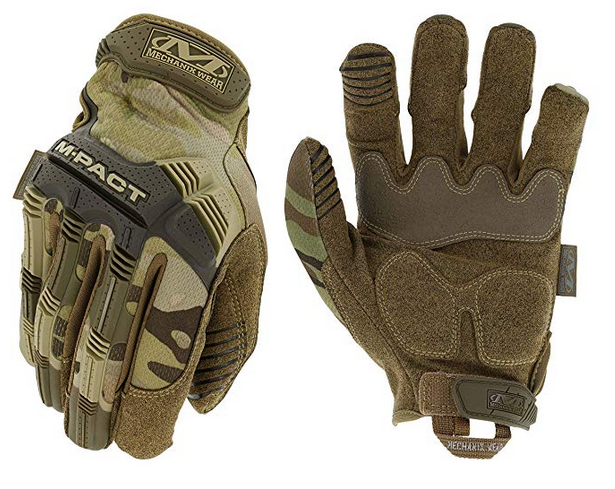 These tactical gloves by Mechanix Wear are basically perfect. There's a lot to like about them, let's get right to it.
First things first, they're machine washable. There's protection on the knuckles  that extends down the fingers as well, to keep your hands protected from various impacts.
There's also additional padding in the palm area that is there to absorb high-impact energy.
These gloves have MultiCam style camouflage so you won't be out of place on a trail or in the woods.
They have a super strong strap at the wrist so you'll never have to worry about losing it, and to further enforce that ,there's also a loop so you can hang them, attach them to a carabiner, or whatever else you need to do.
The TrekDry technology allows the glove to fit the back of your hands very well, while still helping your hands to stay cool on hotter days or in the heat of action.
Key Features
Machine washable

MultiCam

TrekDry

Great palm padding and knuckle protection
Buy Here
2. PIG Full Dexterity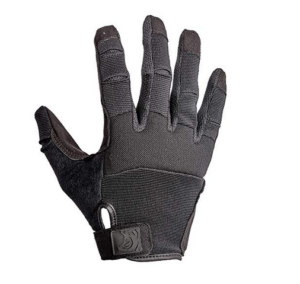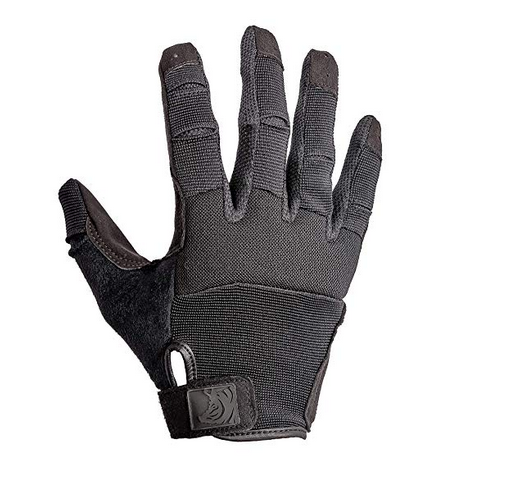 Here's another feature-packed pair of tactical gloves that can handle just about anything.
To give you an idea, the glove's thinnest point is on the trigger finger, to give you a more sensitive and tactile feel while shooting.
You can use your touchscreen devices like phones without having to take the gloves off, which is also very useful.
The levels of grip provided by these gloves are unparalleled, but what really makes them stand out is the amount of dexterity and control and feel you'll have over whatever you're doing, while still being amply protected in feature-packed gloves.
They're light enough that you'll forget you're carrying them around, which is great if you've got a lot of gear to carry and you're always trying to shave off grams here and there to make your load-out lighter. The flexibility of these gloves is a treat that many glove manufacturers try to achieve without having to sacrifice function or protection, and PIG has pulled it off.
They're meant to feel like you're shooting barehanded without wearing gloves, but while still taking advantage of the benefits of shooting and tactical gloves.
Key Features
Bare hand shooting feel

Keeps your hands dry

Proven in combat by Special Operations Soldiers
Buy Here
3. HWI Gear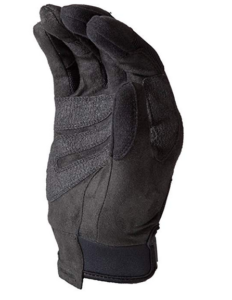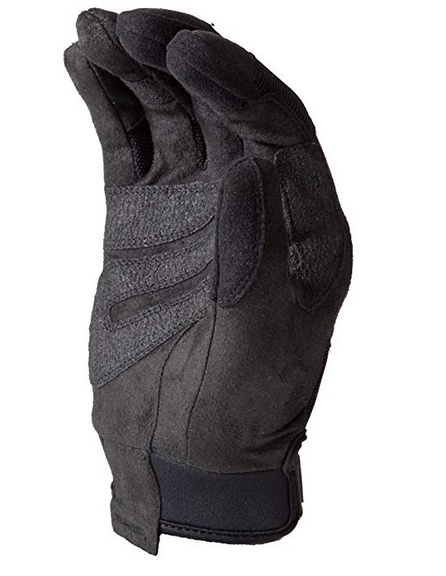 Once again, here's another pair of tactile gloves that work with touchscreens. They're very durable, but still able to flex and bend as your hand moves.
These gloves have been designed to help you stand up to any challenges in the field, no matter what type of activities you're getting up to.
They're made from 100% leather, however some of it is synthetic (so that your touchscreen can work, and presumably to keep costs down.) The palms are reinforced by an extra layer of leather, so that gives you extra protection.
The reverse side of the glove has a moisture-wicking knit material, there's no need to have leather on the reverse side, and this helps keep your hands cooler in high-pressure situations, or just on a sunny day. 
This glove can stand up to rugged conditions, but it doesn't have the same padding as some of the other gloves on this list, so as usual: it really just depends on what you're planning to use the gloves for.
They're meant to keep you cooler when it's hot out, so these gloves aren't ideal for use in cold climates. You'll want to find something different for wintertime, for instance. These gloves are used by field engineers, tactical operators, and technicians, among many other trades and jobs. 
Key Features
Tested and approved by professionals

High quality leather, along with suede for a stronger palm

They're not ideal for everything, some people who used them for riding have had issues with discomfort in the palm from gripping something for extended periods, but other than that they're a versatile pair of gloves
Buy Here
4. Outdoor Research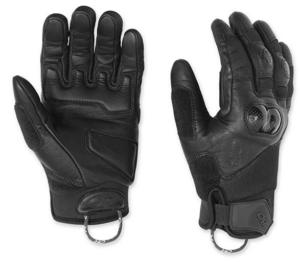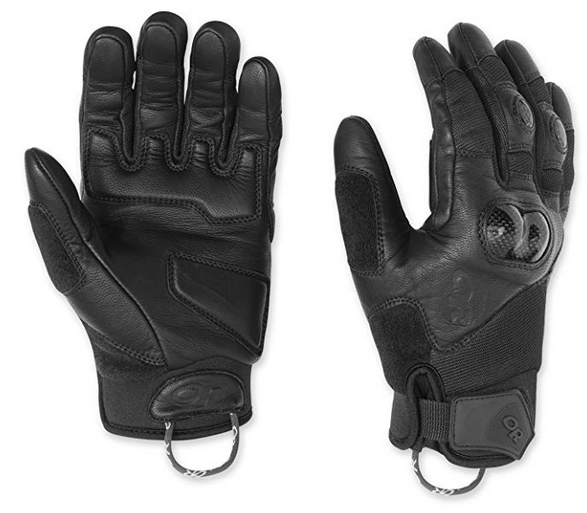 These Piledriver gloves are made with a goat leather palm, a polyester shell, and a polyester-coated neoprene cuff.
This is a great combination of materials, each one selected for their tactile benefits. Leather is tough, comfortable, and durable.
Polyester is light, easy to work with, and gives you ample control over movements. The knuckles on these gloves are hardened to help protect your hands, and there's extra padding in the palm for additional protection. 
The tricky thing with making tactical gloves is trying to appeal to a wide net of different uses, so that's why there isn't just one single pair of the best tactile gloves, it's better to look through a handful of options because one of them is sure to be perfect for your needs.
The fingers in these gloves are slightly pre-curved, which helps them fit you better and helps them break-in a bit sooner. The thumb has a soft area for wiping your face, there's a pull-on loop so they're easy to get on, or to hang-up as required.
Key Features
Tapered wrist

Pre-curved fingers

Fits great

Very durable and well-made
Buy Here
5. Oakley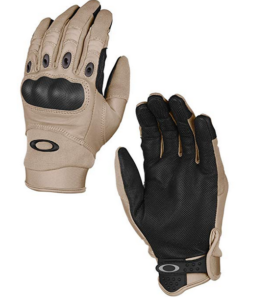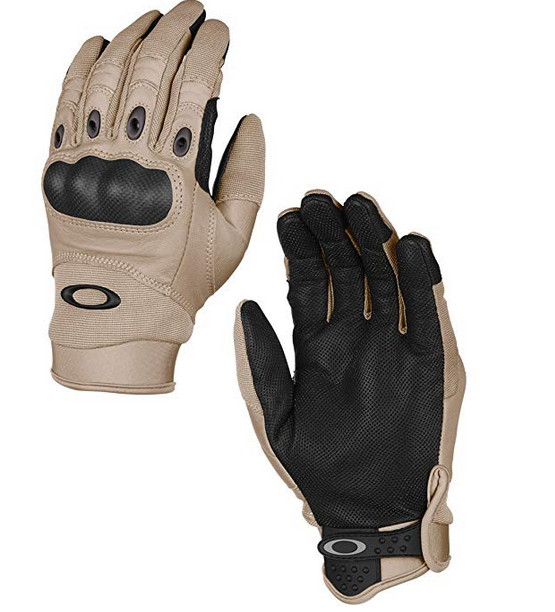 Maybe seeing the famous Oakley "O" logo makes you think about sunglasses, or being out at the lake, but they make some excellent tactical gloves too, which are right at home among the best tactical gloves in the world. 
The palms are made out of full-grain leather, with a very grippy texture over top.
The knuckles are shielded, and there are even larger rubber "exhaust ports" at the top of each finger to further help with airflow – something we haven't seen in any other pairs we've looked at. They're easy to put on and quick to take off, they keep your hands cool, and this is an all-around excellent choice if you're looking for tactical gloves.
Double-check your sizing, they're available in 5 different sizes.
Key Features
Stylish and recognizable brand
Incredibly grip coating over the full-grain leather palms
Rubber vents keep your hands extra cool with lots of air circulation
Buy Here
Things to Consider Before Buying The Best Tactical Gloves
Size is super important with gloves like these. There are types of gloves where having a perfect fit isn't as important, but when it comes to the tactile variety, you want a snug, solid fit. 
After ensuring you're shopping for the right size, it's time to think about different materials and fabrics.
Some materials will be stronger but heavier, others are lighter but less durable. Some fabrics are very breathable to keep you cool whereas others are thick and insulated to keep your hands warm in colder weather.
You never really know where things may take you, depending on your job. 
Some tactical gloves have extra padding, or even hard shells to protect your knuckles from impact.
Most tactical gloves will have extra padding in the palm, again to prevent impact, for example at the shooting range.
Some will have thinner trigger fingers, these ones are meant for target practice at the shooting range or people who need to use firearms for their job.