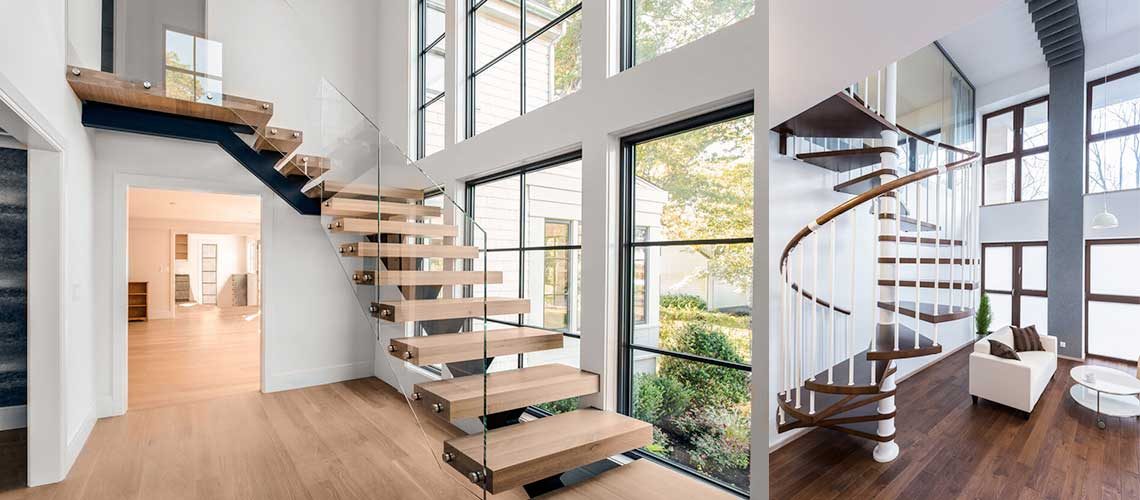 Types of Staircases for your Home
When you're deciding to build your own home or take on a remodel project, one of the most important choices you have to make, especially during the planning stages, is knowing the right choice of staircase that suits the house you have been imagining. 
If your house is spacious enough then there are staircases that look perfect and pleasing to large areas.
However, there are also staircases that are space-saving especially if you are building a house on a working budget or are working with a tricky remodel.

First of all, the most important thing is knowing how much space is allotted to your home's layout.
Practically, this happens during the early phase of your blueprint design because if you do decide to change the staircase and alter the initial design of your home layout, it's going to cause huge change overall which will involve a lot of expenses.
An on the production side, building a custom staircase isn't always as easy as it looks.

It is an intricate and complex process that requires precise measurement and keen craftsmanship.
There are a number of staircase styles that you can choose from and in this article, we have narrowed down your choices to 10 custom diagrams of staircases which also depend on the material, features, and sizes. 
Let's get this started!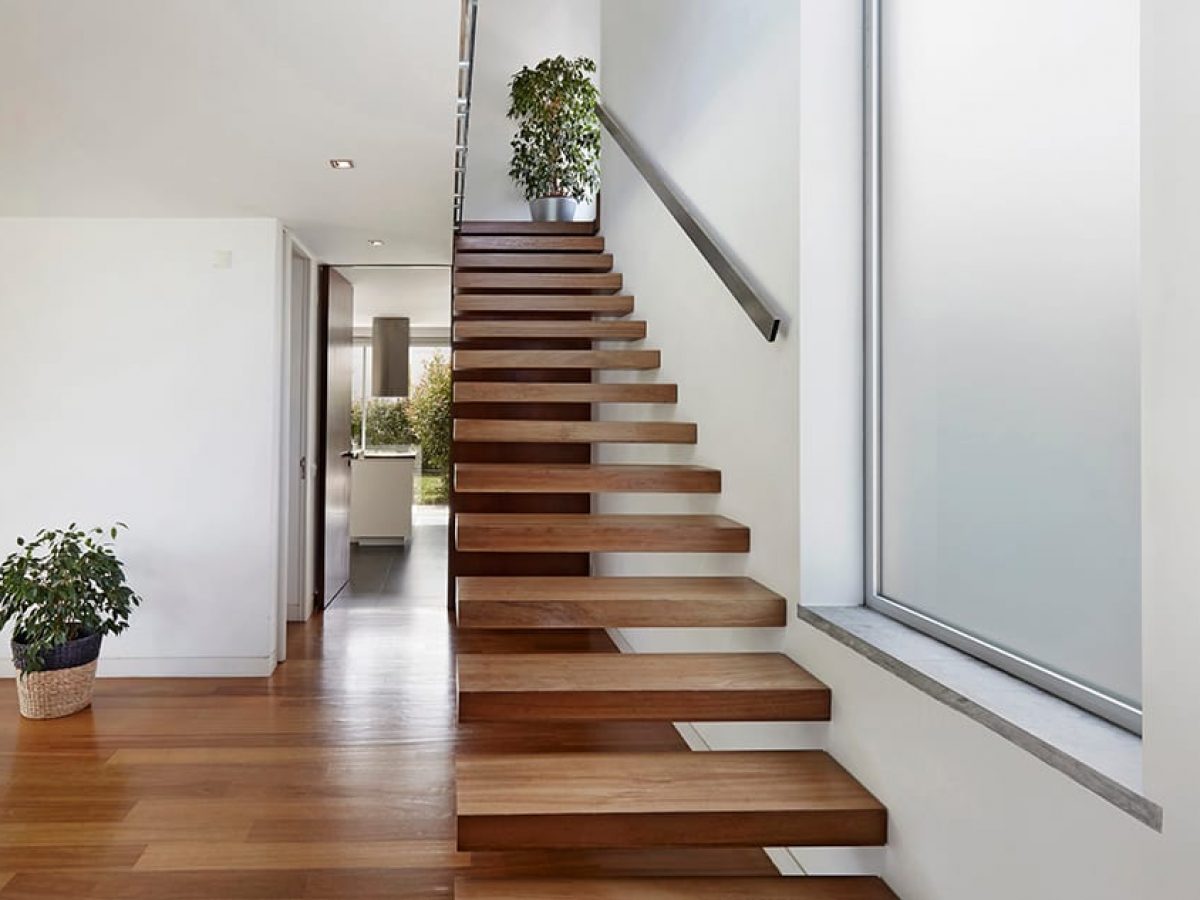 Types of Staircase
Straight Staircase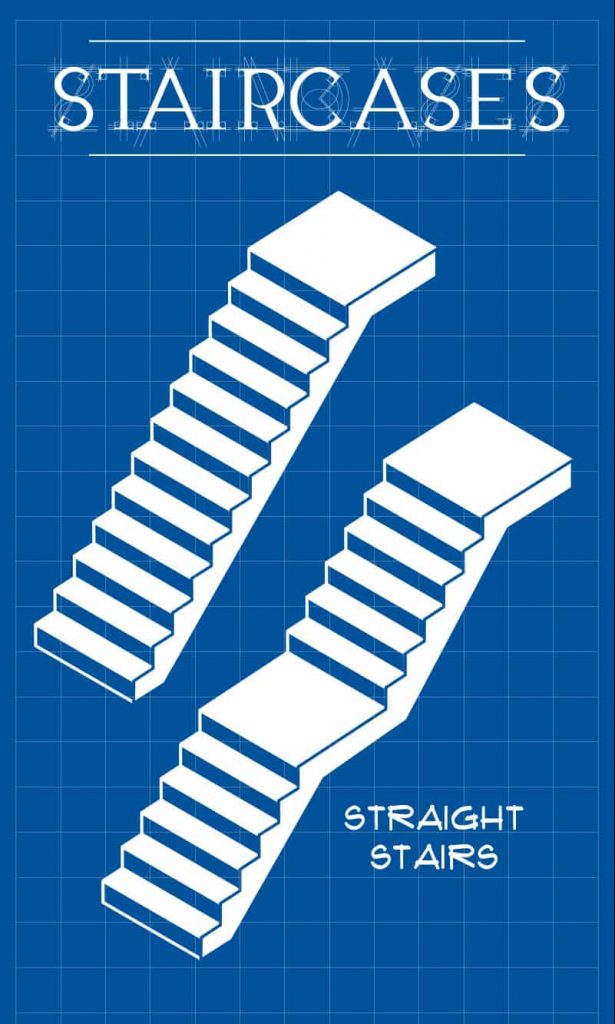 Straight staircases are the easiest to design and execute.

In fact, there are two types of straight staircases, namely: (1) straight and, (2) straight with landing.
Aside from its building, its purpose of ascending and descending is also the simplest.
But, if you are particular with design and you imagine a well-crafted staircase, this one isn't the best choice as straight staircases are plain and don't have an edge as far the design is concerned.
To give justice to this kind of staircase, this doesn't take much space as it falls in the middle of how much area it takes up in your home.
Quarter-Turn Staircase Diagram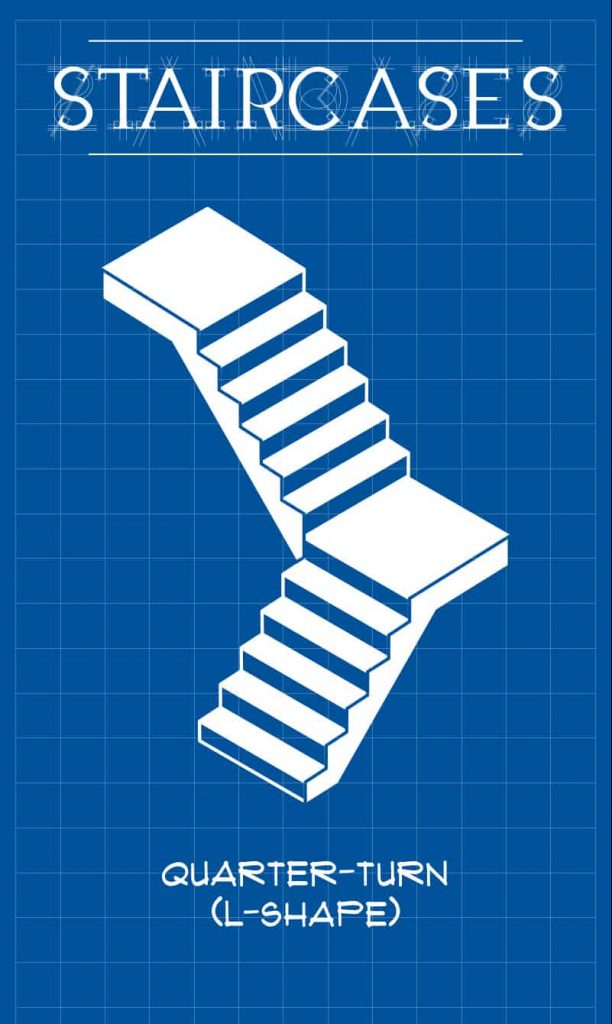 You might have seen this in public areas; a quarter-turn staircase is the one where at some point a 90-degree turn takes place.
When a "quarter" is mentioned, it doesn't mean it goes a quarter all the way up.
Quite the opposite, it refers to the degree of turn.
The design of the quarter-turn staircase is more attractive than the common straight-up staircase.
Because of its degree of turn, there is a sure small landing area in the middle part way up.
This is best suited for home layouts with a foyer.

Half Turn Staircase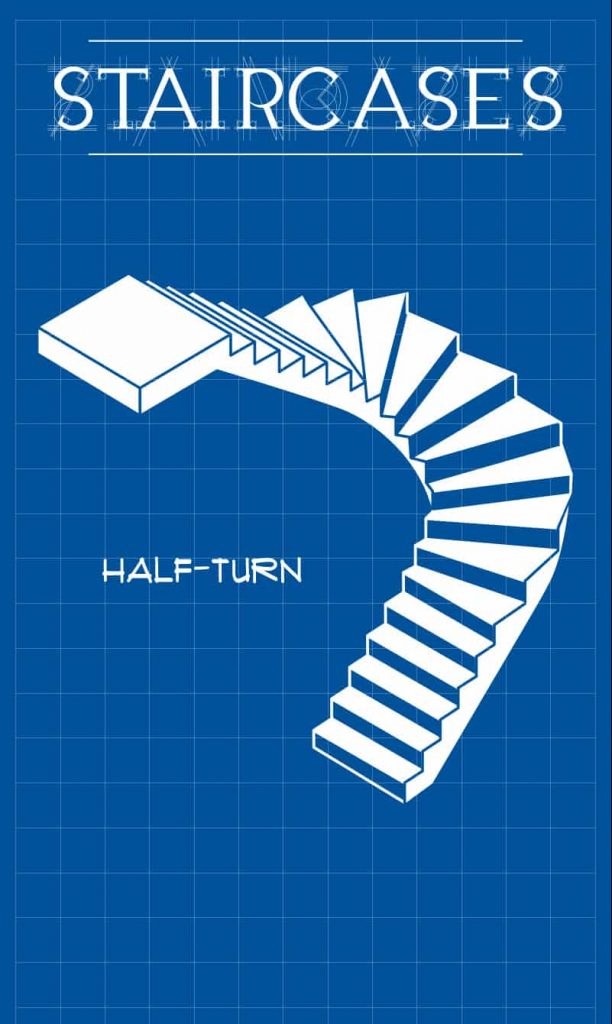 Similar to a quarter-turn staircase in design, the half-turn staircase takes up a larger footprint because of its 180-degree turn.
This kind of staircase is impressive in design.
It can be built as continuous stairs all the way up or for more safety and comfort, it can also offer a landing area in the middle.
Three Quarter Turn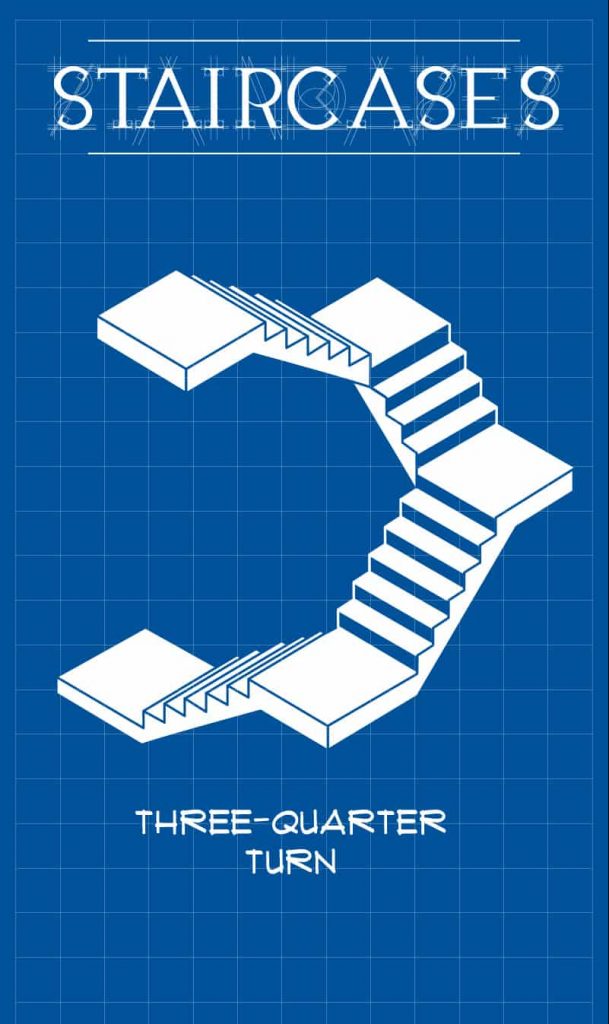 The three-quarter turn staircase takes up a massive space and is more intricate and complex in design.
Staircases like these have multiple landing areas and you can usually find these in houses that have high-ceilings.
This would look horrendous if you squeeze everything under a low or mid-ceiling height.
180 Turn (Switchback)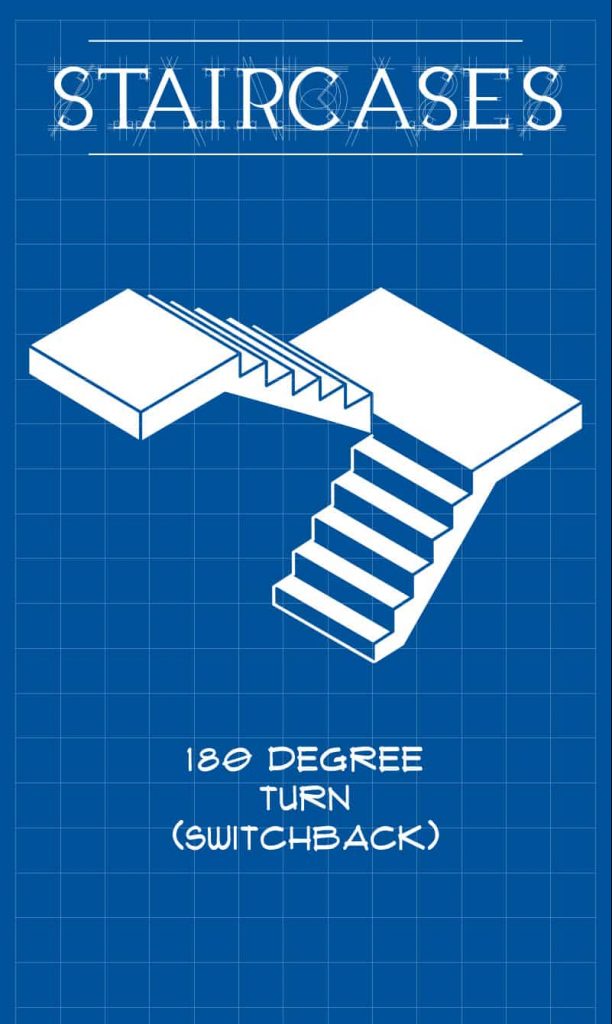 The switchback is one of the most used and popular designs you can find in most of the staircases because of how much space it saves especially if designed well.
Compared to its counterparts like the three-quarter turn or half turn, this is fairly simpler in style and less complicated in a building.
But of course, there is a downside.
The switchback isn't as interesting in design especially compared to the quarter-turn staircase.
For example, a view on the lower area may not be visible as you would want.
Circular Staircase Diagram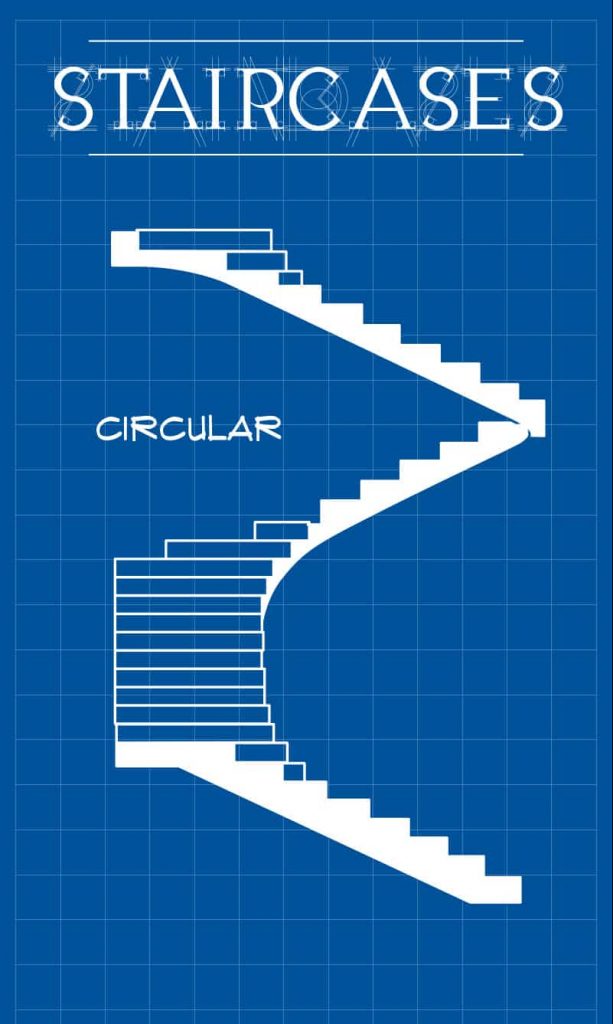 Another kind of staircase that looks majestic in design is the circular staircase diagram.
But mind you, it only looks great if you have really tall ceilings to work with.

With the advance of computer technology, and this includes design software, it is so much easier to design fancy and intricate curved staircases than what it was many years back.
You see more homes with these winding staircases than decades ago.
Since more houses are larger in space and layout in the modern era, there's more room for complex and grand designs like these seen in most houses.
Spiral Staircase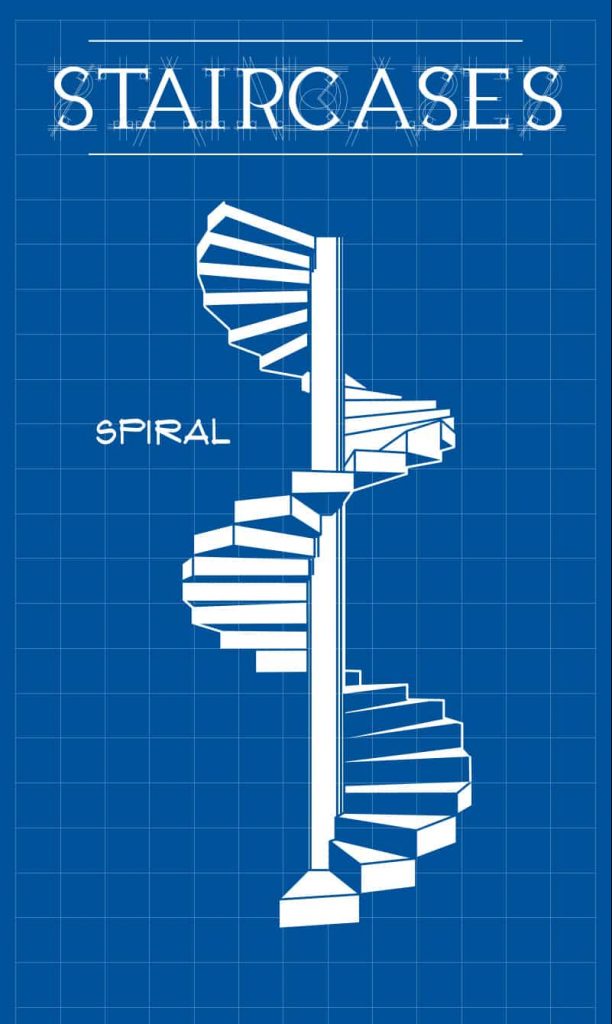 If you're not too sold out to a grand design of a staircase and you don't want to settle for a simple one like the straight staircase; the spiral design is right there in the middle and should be the sweet spot of your choice.
It is a space saver in design and still maintains an interesting design compared to the simple ones. 
The only concern of this is there's not much of an ascent or descent on the design.
There is usually a center pole where it is attached. Spiral staircases can be made of wood or metal.
Winding (curved)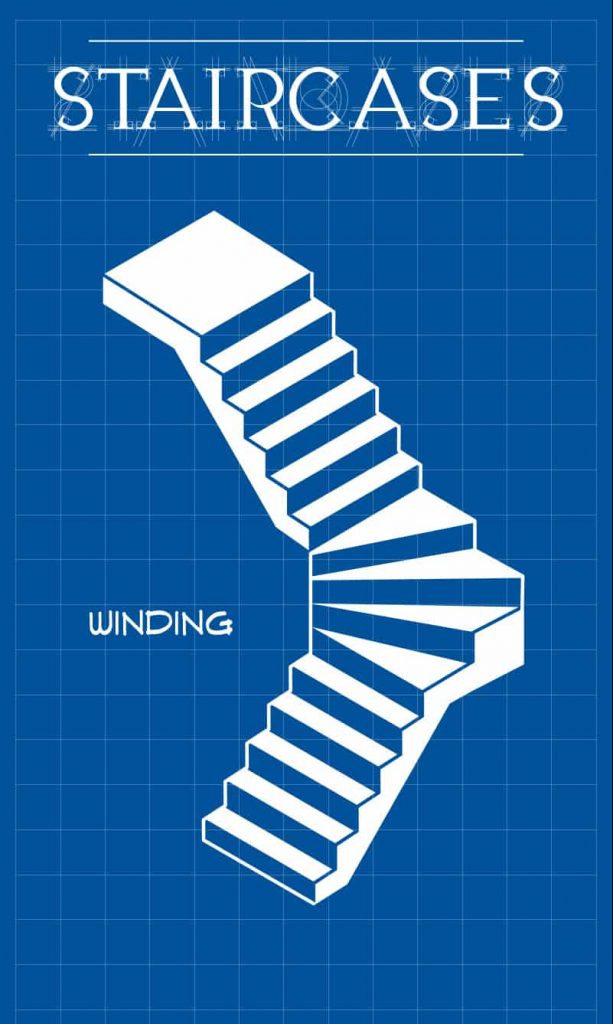 When you hear the word winding referred to a staircase, you know it's complicated yet beautiful.
Any time curves are involved, there's much more attention to detail involved as far as design is concerned.
Not only because it is curved, but so is the wall where the staircase lies up against.
Bifurcated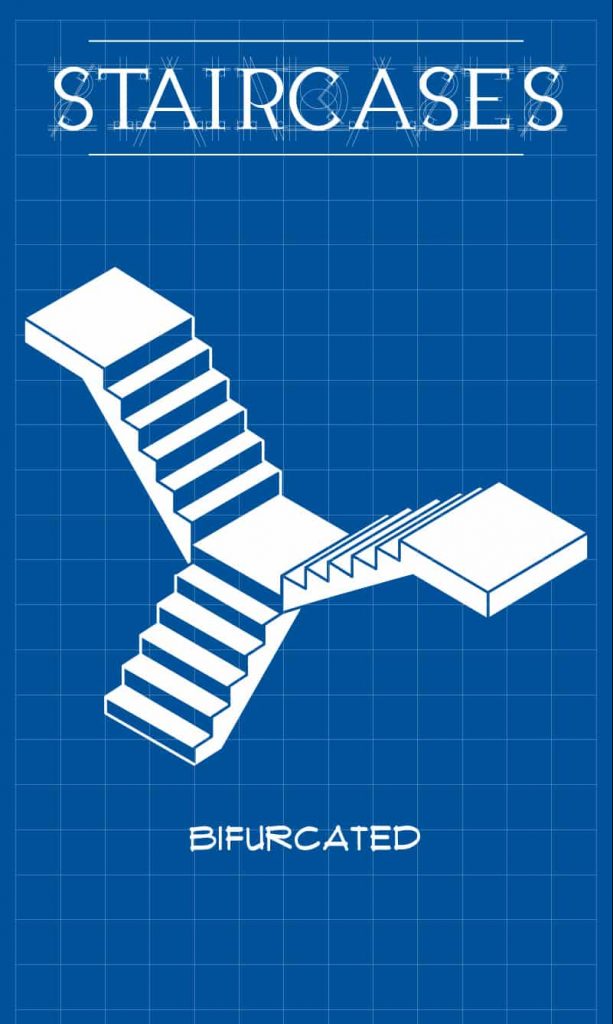 If the winding staircase is synonym to grand, then the bifurcated staircase is at the level of luxury.
Not only does it takes up a massive footprint area, but you are in a grand entrance once you see one.
It is demanding in design and for sure needs more attention than other kinds of staircases.
The bifurcated staircase would look unnatural in small spaces so the only time to think of having one is if your home layout is large enough to accommodate one or if you have a large foyer that fits well with this. 
Stair Materials
Wood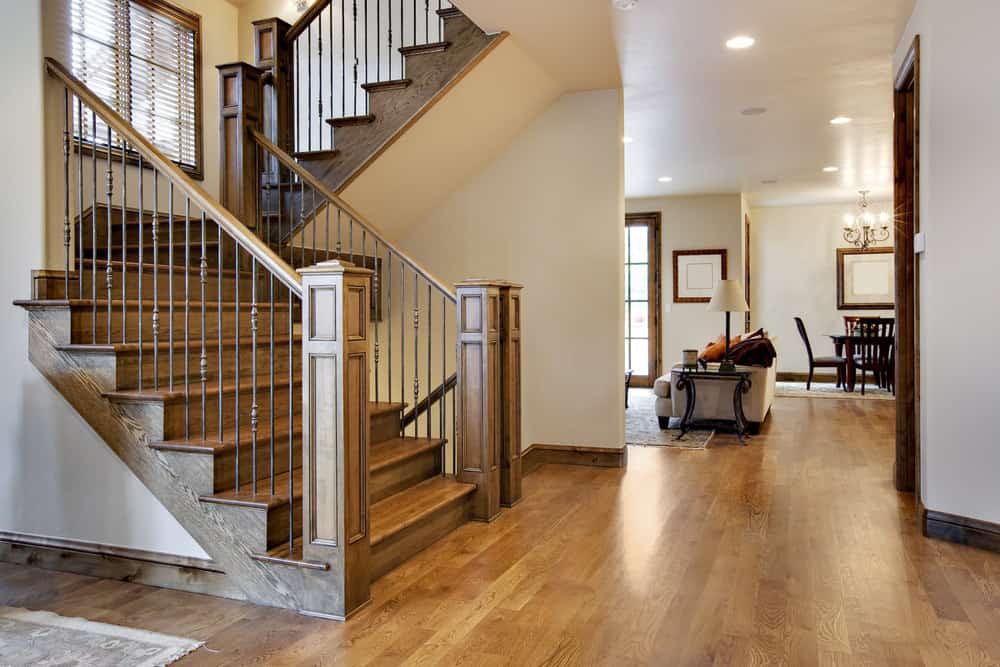 A wooden staircase is an all-natural wood from the riser, tread, and railing.
Looks quaint and aesthetically pleasing.
Two-tone Wood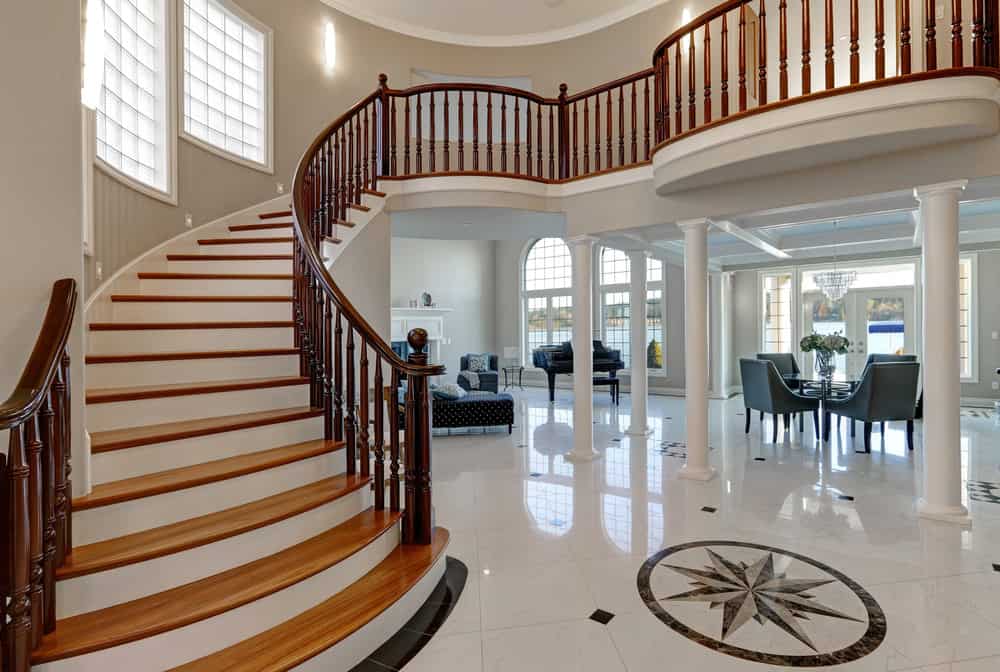 The difference between the wooden staircase and the two-tone wood is that of the white riser.
Still made of natural wood but there is a combination of colors.
More interesting in design effect as there is a mix on the tread and the riser.
Wood and Steel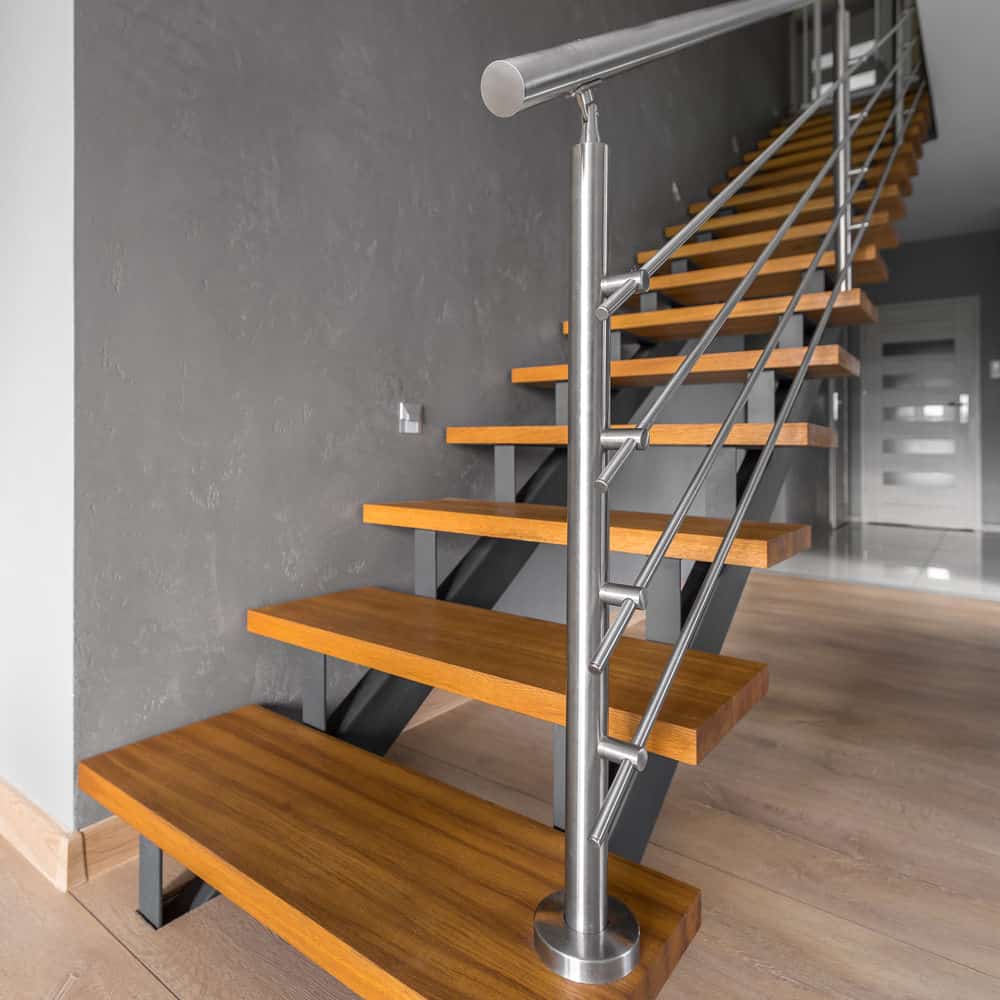 More modern-looking staircases combine wood and steel with the wood as the tread and the steel to support the beams and railings.
Wood and Glass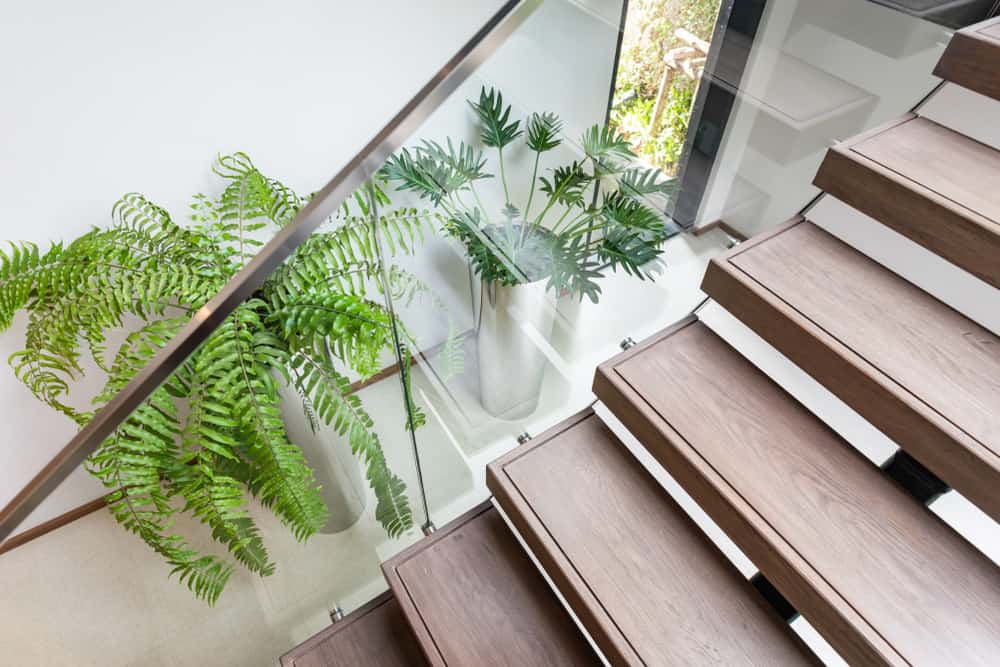 Another modern combination is wood and glass. Its advantage is the view is visible from up above but the disadvantage is also the danger and risk in using glass.
Granite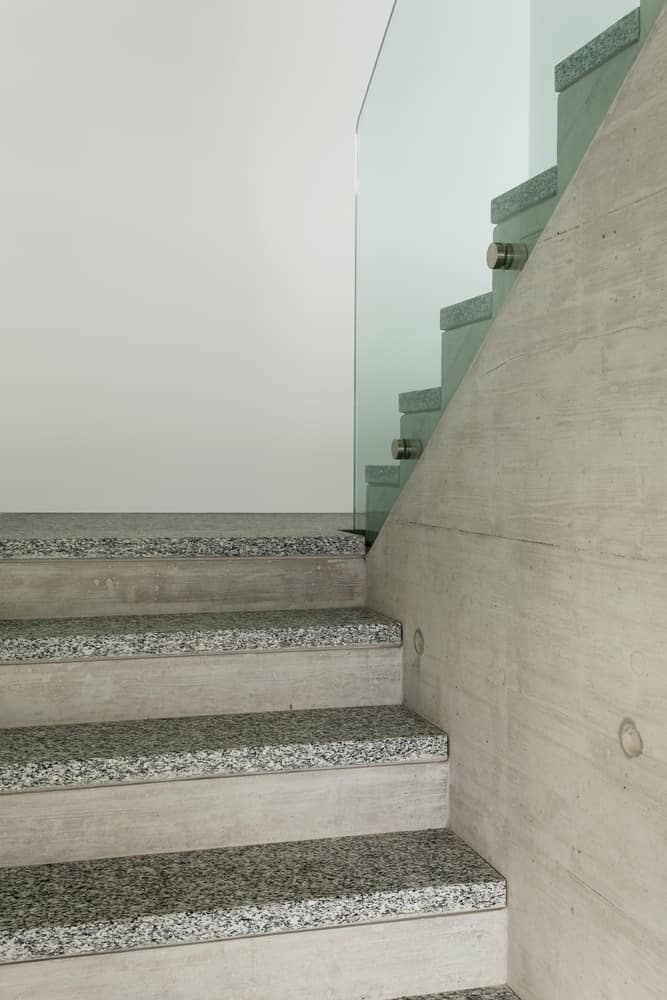 Granite materials make the staircase sturdy and strong.
More expensive than the other materials.
Steel and Cable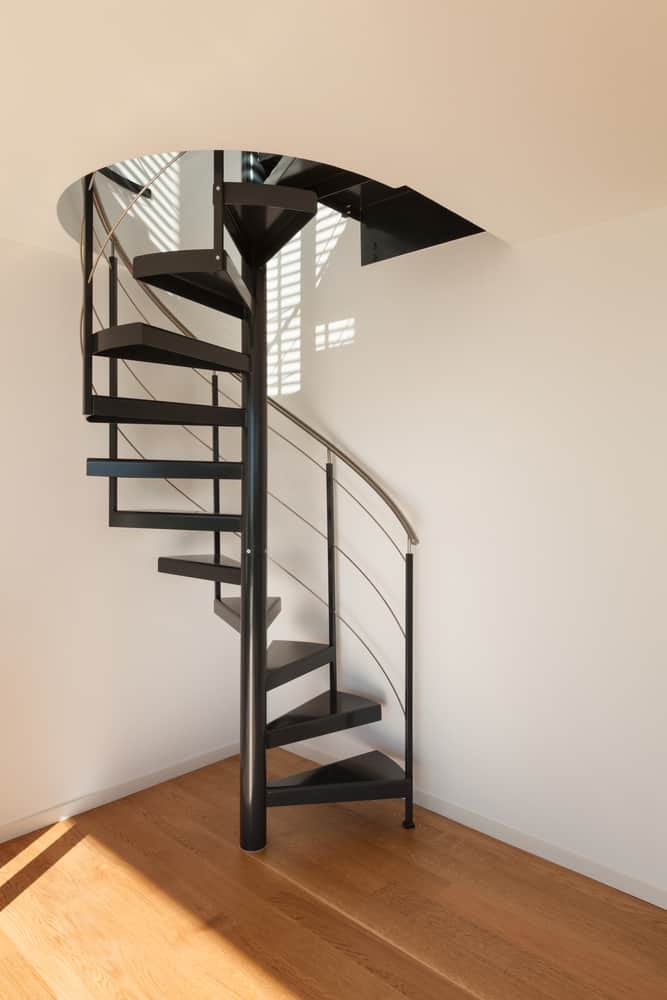 For spiral staircases, it looks clean and safe to use steel as the material for the tread and the polo and attached to cable railings on the side.
Carpet
a. Carpeted Riser and Tread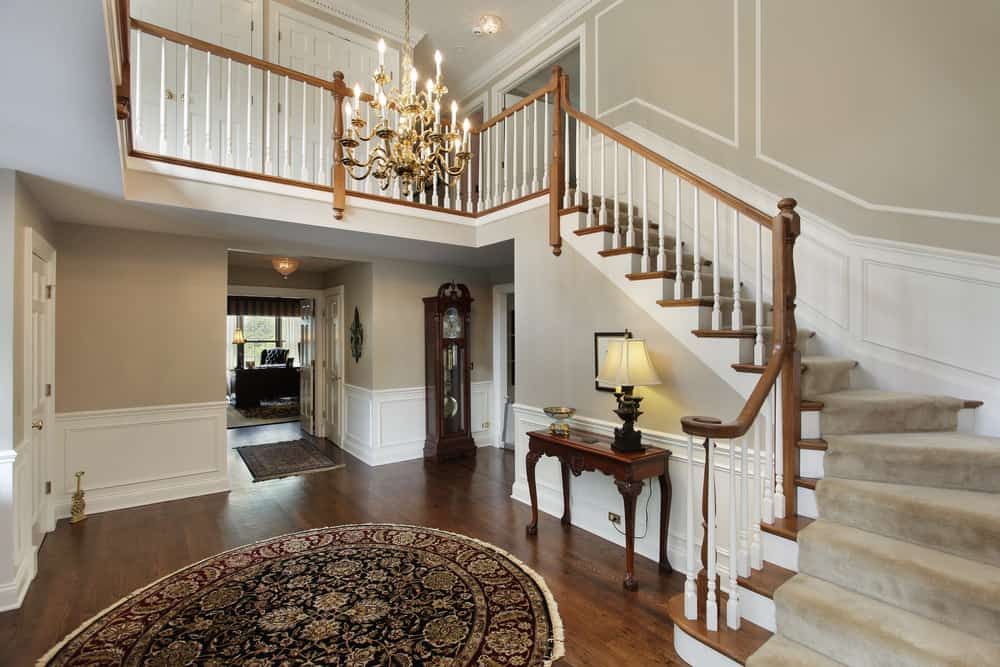 Carpeted staircase looks elegant and fancy.
The downside is the dust it accumulates and tedious it is to clean one.
b. Carpeted Tread and Wooden Riser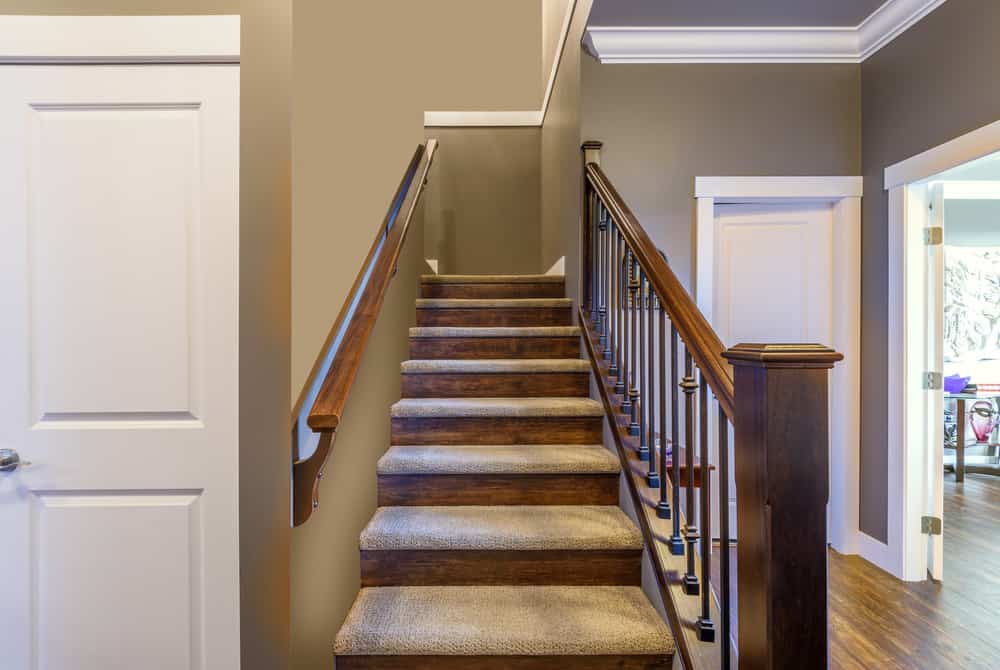 Not much of a difference with the first one expected with the exposed wood riser.
c. Runner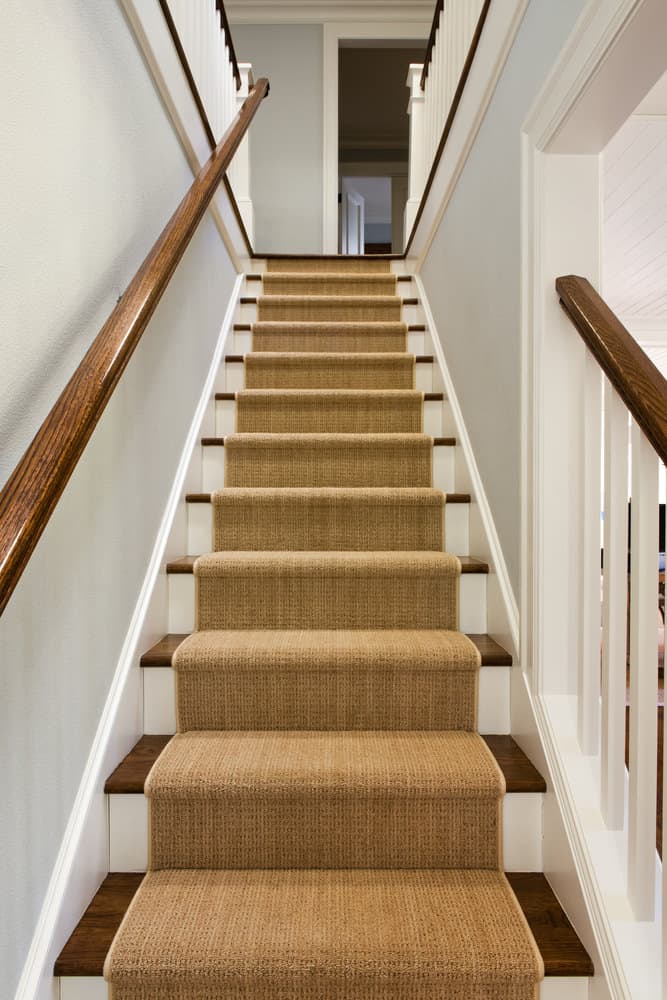 This is where a carpet is run in the middle of the tread.
Marble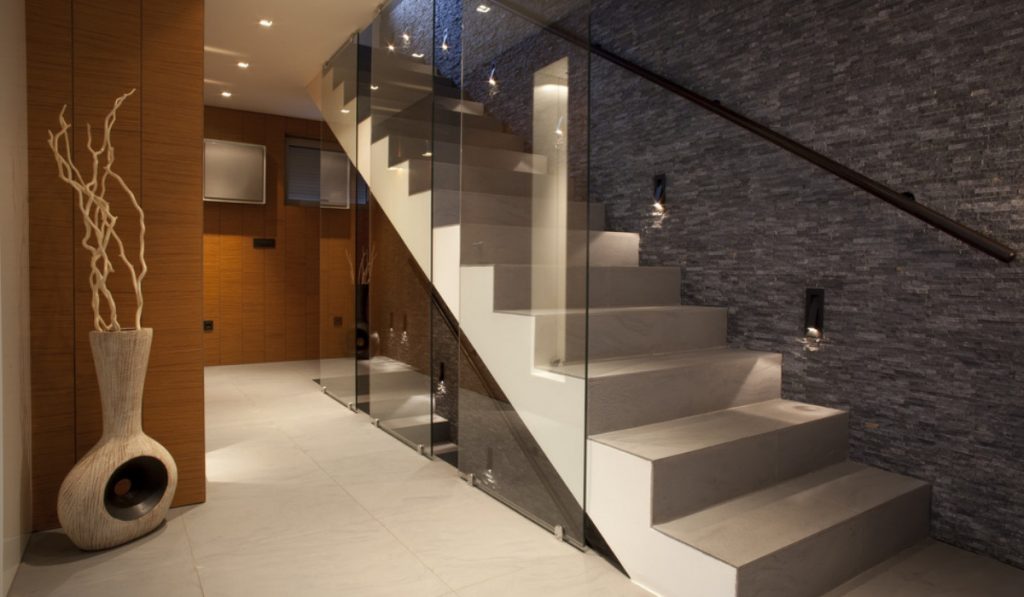 Most likely the most expensive one on the list.
It's not as common as others and definitely doesn't suit the taste of the many.
But if marble staircases are your thing, then this one is for you.
Space-Saving Staircase
To wrap up our article on kinds of staircases, we will share a few space-saving ideas for staircases.
There are a wide range of imaginative ideas you can find all over the web, but we also have our own amazing collection of these.
Built above doors (bridge-style stairs)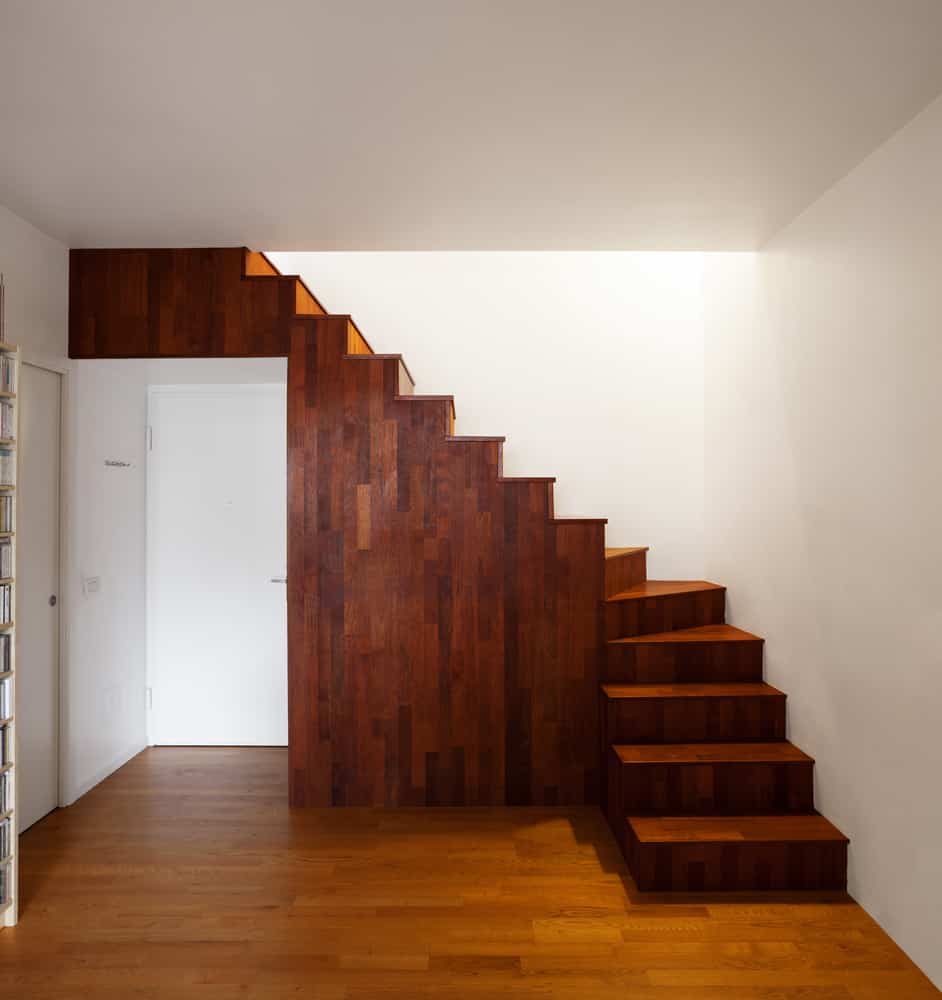 Upon entry of the main door, you will find an all-wooden staircase right above it with no railings to save some footprint area for your home layout.
Stairs with storage underneath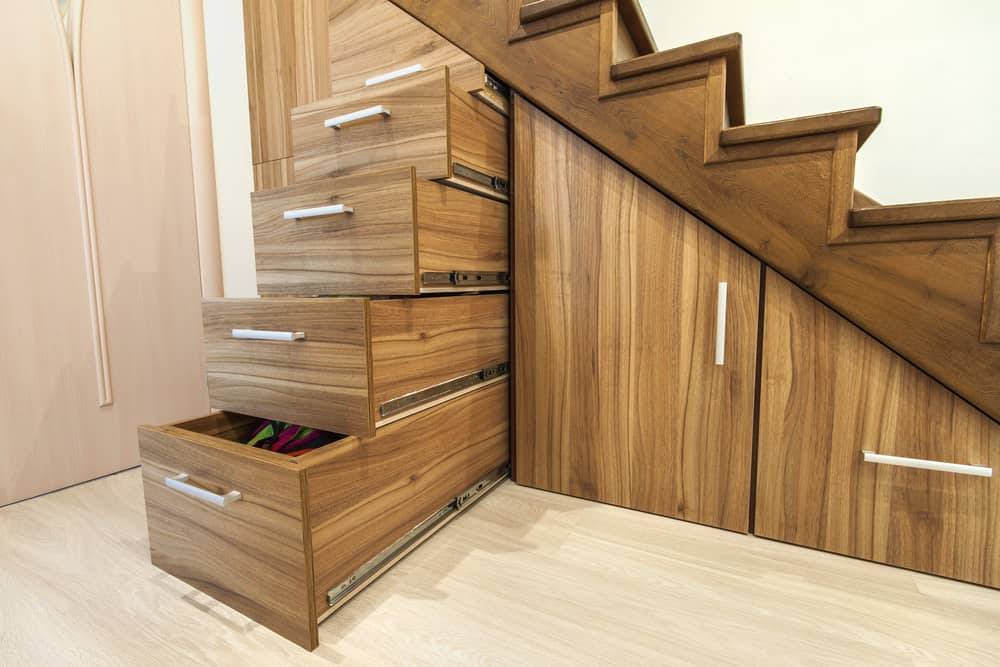 This is becoming more popular especially in tiny homes, but really a practical and ingenious idea as there is room for storage in the open spaces of the lower parts of your staircase.
Stairs with flex/bonus space underneath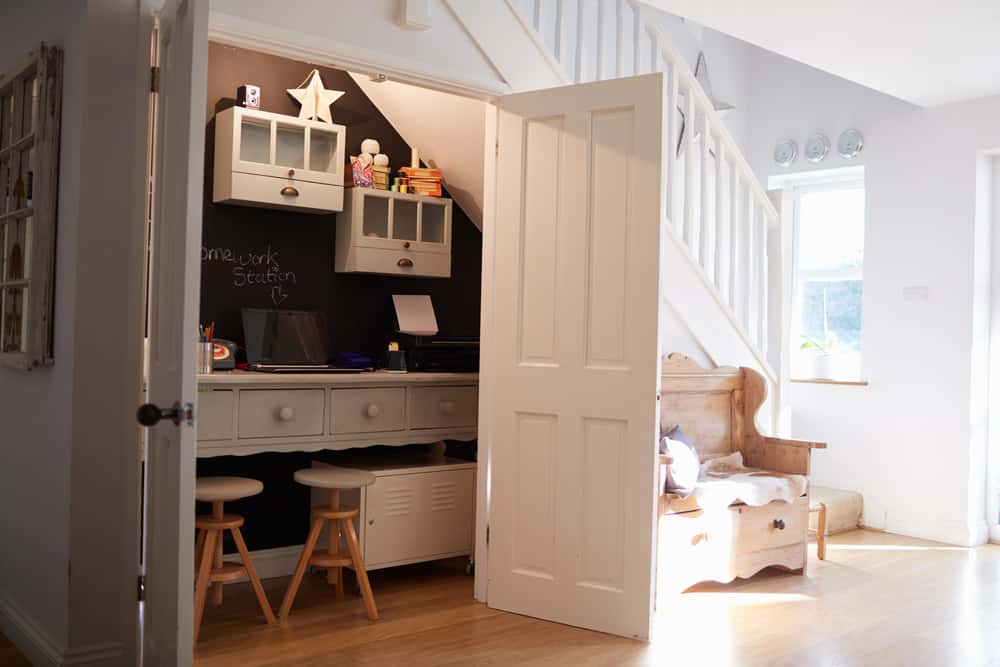 For some staircases that have larger and unused areas below, you can transform them into a mini-home office for you to utilize. 
Open vs Closed Stairs
Fully open (no walls on the side)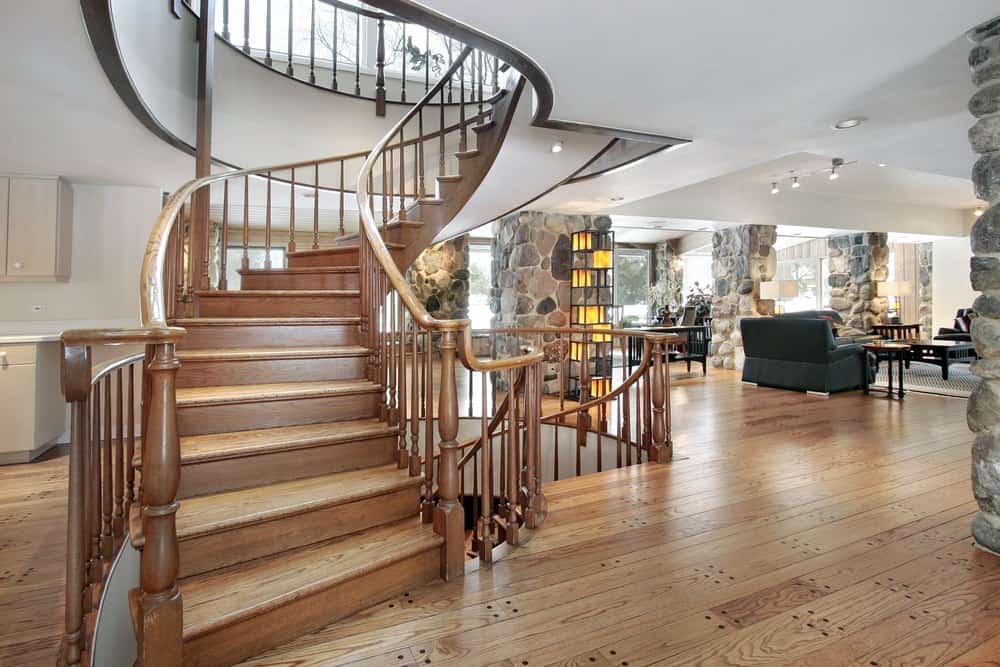 Another grand design for staircases is a full open staircase with no walls attached on each side. 
Partially open (one-wall)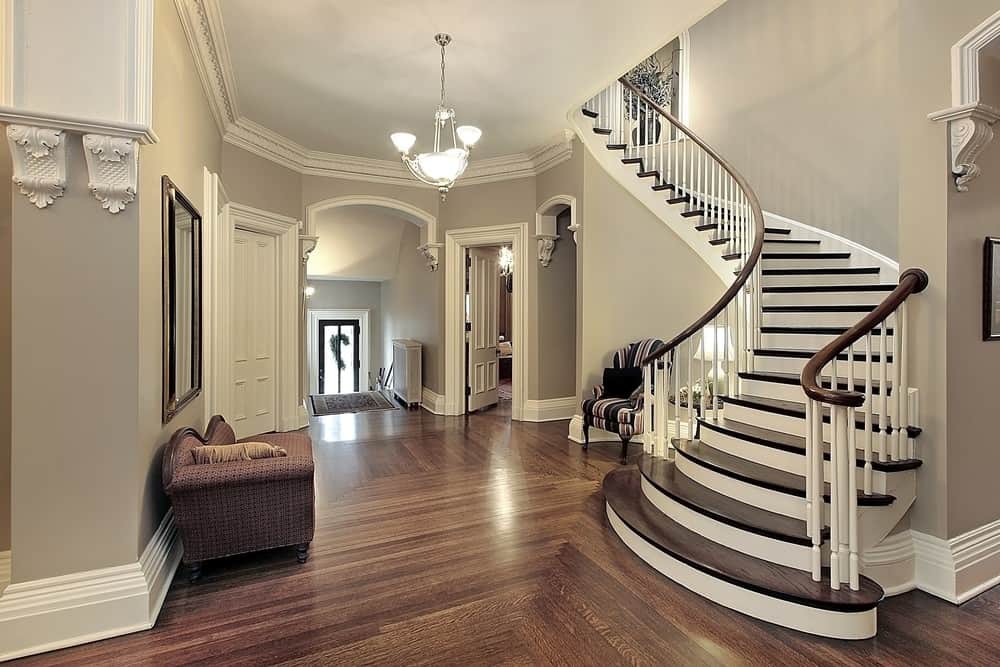 The difference with this compared to the fully opened staircase is that the staircase is leaned towards one side of the wall. 
Enclose (two walls)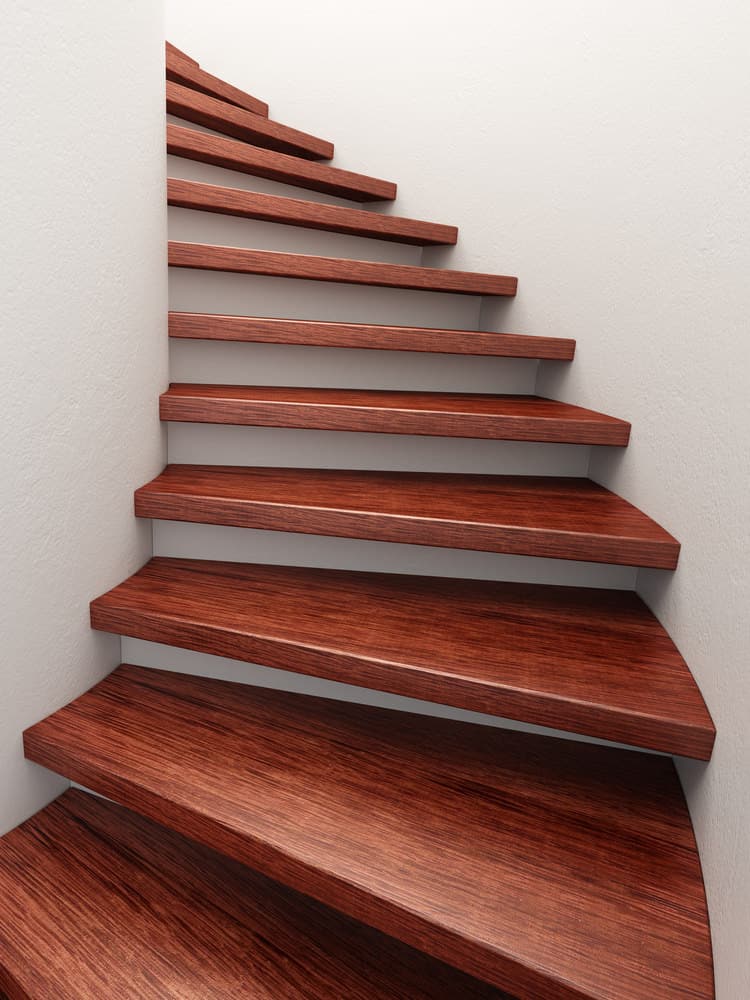 The most common one that  you'll find is the staircase with walls enclosed in both areas.
Conclusion
With all these different options available, you really need to do your due diligence so you can make sure that the one you pick will be the perfect fit for your home.
It has to blend in perfectly because you would definitely agree with me that it's not so easy to remodel a staircase.
Another thing to always keep in mind is the budget, of course.
So before you go out and start designing and purchasing a marble, circular staircase, calling a professional to ask for their expert opinion would probably be a wise thing to do.