Charles and Ray Eames were an American, married team who made a significant impact in the design world with their architectural designs and furniture pieces.
They married in 1941 and moved to Los Angeles, where they began experimenting with techniques for the three-dimensional moulding of plywood.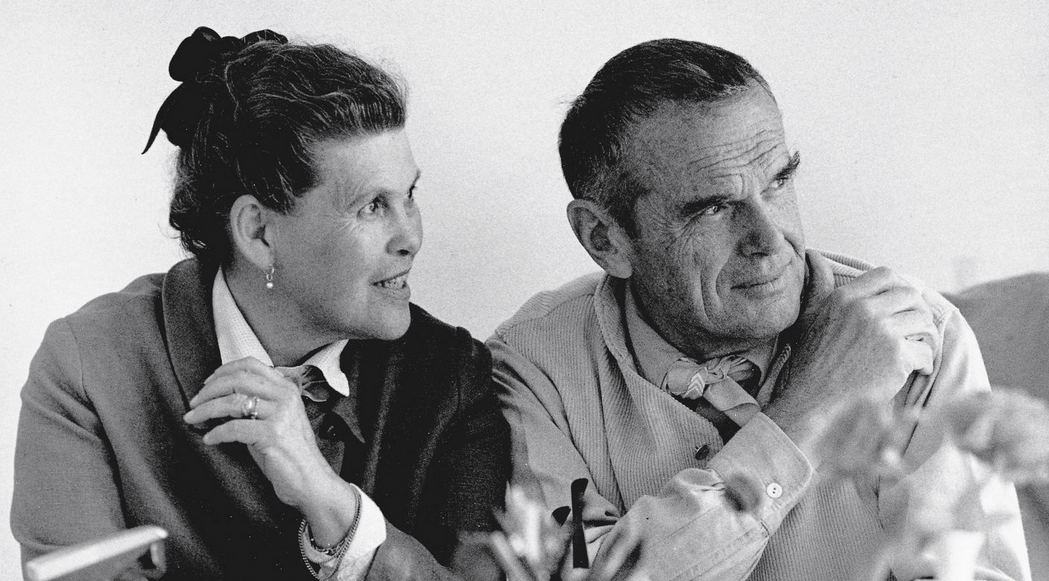 Their aim was to create comfortable chairs that were affordable.
In 1946, they exhibited their experimental furniture designs at MoMA.
The Herman Miller company was impressed with their designs and began manufacturing large quantities of Eames furniture.
In 1957, Vitra signed a license agreement with Herman Miller to begin producing Eames designs for Europe and the Middle East.
Vitra continues to produce Eames furniture all over the world as well as many styles from other notable architect and designers.
To this day, the Eames furniture is featured in museums all over the world and consumers are still buying both authentic and reproduced Eames style furniture.
In fact, their designs seem to grow more and more popular over the years proving to be classic and timeless through the ages.
In this article we will share four of their most sought after chair pieces and where you can find an authentic as well as a quality replica.
Here's the Best Eames Style Chair Reproductions of 2023:
Organic Chair
The organic chair was designed in 1940 by Charles Eames and Euro Saarinen but didn't actually go into production until the 1950's when manufacturing was made possible.
This chair comes in multiple colors and is popular because of its organically shaped seat shells, color options, and multi-functionality.
The organic chair can be used as an office chair, dining chair, comfortable reading chair, accent chair, and just about anywhere in the home or office.
Still in production to this day, the authentic Organic Chair can be purchased for the price of $2,975 per chair: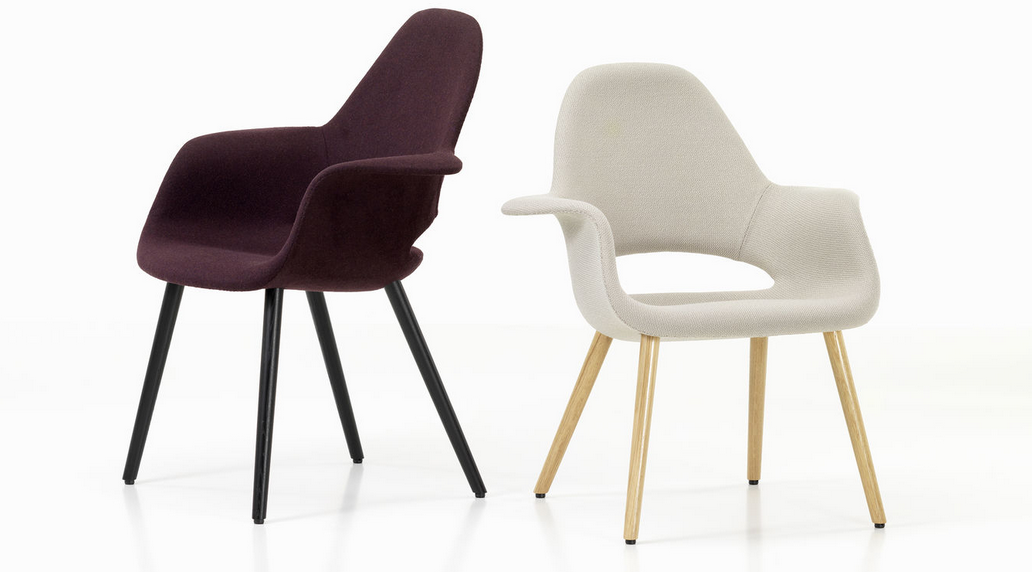 With its popularity and it being highly sought after, many companies have created some really great reproductions for a fraction of the price.
In fact, Overstock carries an amazing reproduction that can be shipped to your door for the affordable price of $252.45 for 2 Chairs: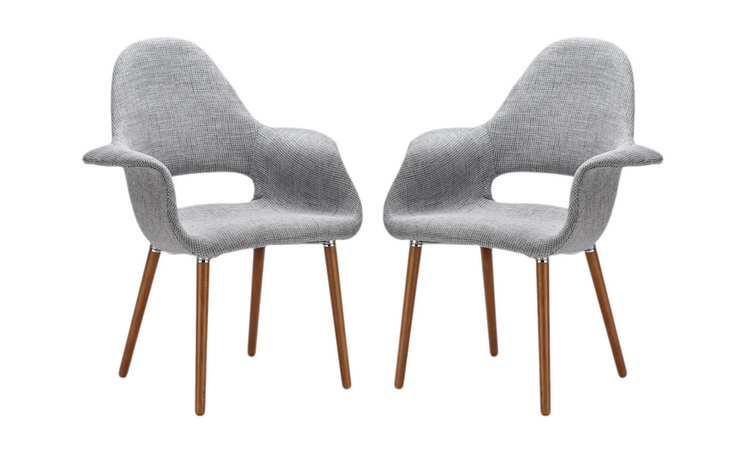 Eames Plywood Chair
In 1945 the Eames duo developed a leg splint for combat zones in World War II.
The splints were created from wood veneers, which they bonded together with resin glue and shaped into compound curves using heat and pressure.
They made these splints out of material from furniture they had in their guest bedroom.
These wood splints replaced the metal traction splints being used at the time that were causing gangrene due to the impairment of blood circulation.
After discovering and using the process of heat and pressure to mold and shape the wood, they decided to design a seat using that same process.
That is how the popular Eames Plywood Chair came about.
They began experimenting with molding plywood into organic forms and this amazing design was born.
TIME names this chair as "The Best Design of the 20th Century" and it is described as elegant, light, and comfortable.
An authentic Eames Plywood Chair boasts a price tag starting at $1,009 and going up from there: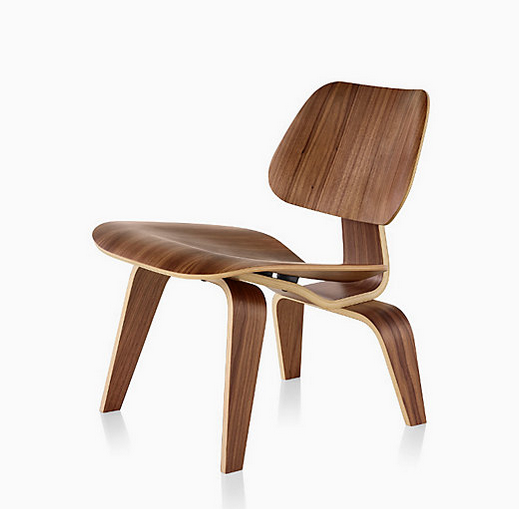 As with anything popular, someone eventually creates a replica at a more affordable price.
Although the reproductions are not necessarily made with the same process, there are still beautiful replicas to be found for those not wanting to spend $1,000+/chair.
The Design Tree Home chair found on Overstock is a five star replica that costs $178.49/chair: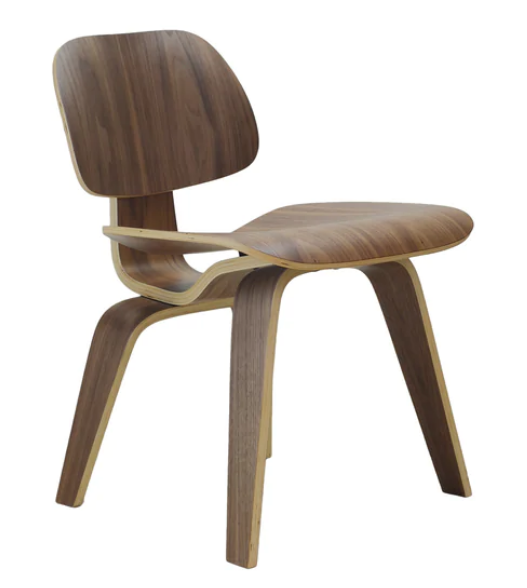 Eames Molded Plastic Chair
Designed by Charles and Ray Eames, the molded plastic chair is another well known and popular design.
The material of the chair is called "Zenaloy" which is polyester reinforced with fiberglass.
Using this material, Ray and Charles Eames designed a prototype chair for the 1948 'International Competition of Low-Cost Furniture Design' held by the Museum of Modern Art.
They won second place but the chair gained popularity from the exposure at the competition.
In 1950, Zenith began mass producing the fiberglass shell armchairs for Herman Miller.
In 1957 when Vitra entered the licensing agreement with Herman Miller, they also began offering them to the European Market.
The first chairs were available in three colors: greige, elephant-hide gray, and parchment.
Today, this chair comesin a few different variations including; the wood dowel base, wire base, armchair rocker base, armchair vs. side chair, and a variety of color options.
The authentic Molded Plastic Chairs are selling for $315-$700 depending on the options you choose and can be found on HermanMiller: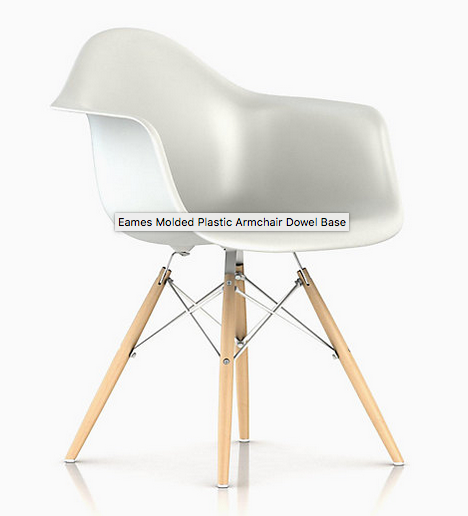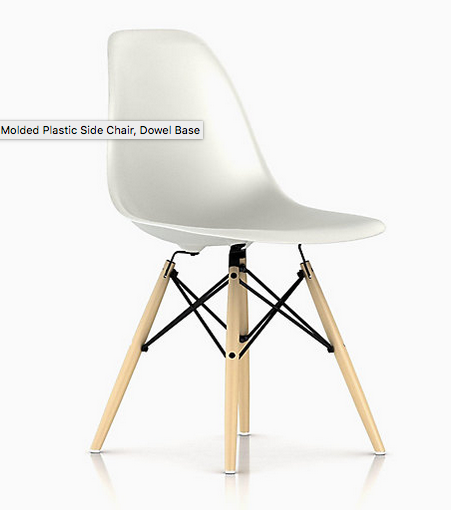 Finding a good reproduction of this chair is easy because there are so many companies who manufacture them now and they are affordable with prices ranging from $50 – $250 depending on the variations.
World Market has an excellent replica of the side chair with a dowel base for an amazing price of $99.98 for two chairs!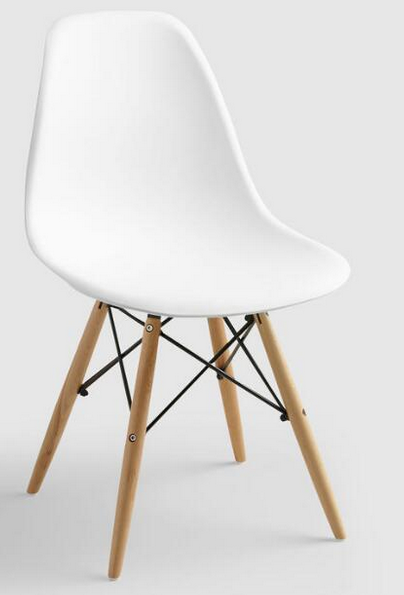 If you are looking for a great armchair replica, Overstock sells one for $87.49/each: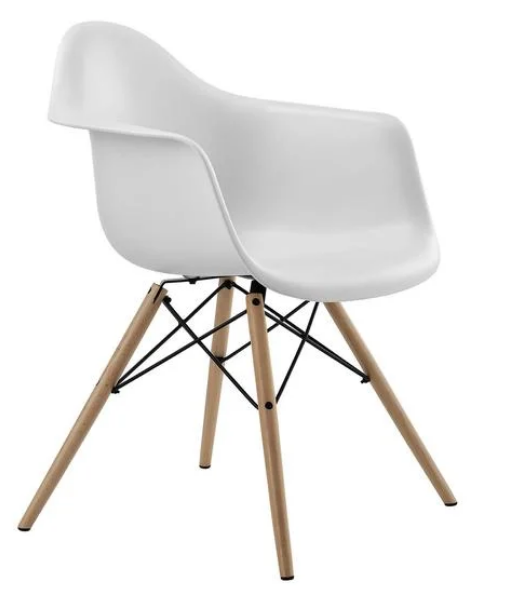 Eames Lounge Chair:
Labeled as "America's Favorite chair," this chair is perhaps the most in-demand Eames piece and has been in continuous production ever since it was first introduced.
Produced in 1956, the Eames Lounge Chair and Ottoman was a unique piece in the design world and to this day, there is still nothing quite like it.
The idea to create a lounge chair came about when Charles and Ray Eames would visit their friend Billy Wilder on his film sets.
While working, Billy would create a makeshift lounge chair so that he could nap between sets.
Already having experience with molding wood, the famous Eames Lounge Chair was born.
It first made its debut in 1956 on teh Arlene Francis Home Show and the rest is history.
This beautiful chair and ottoman come for $5,295 from Herman Miller: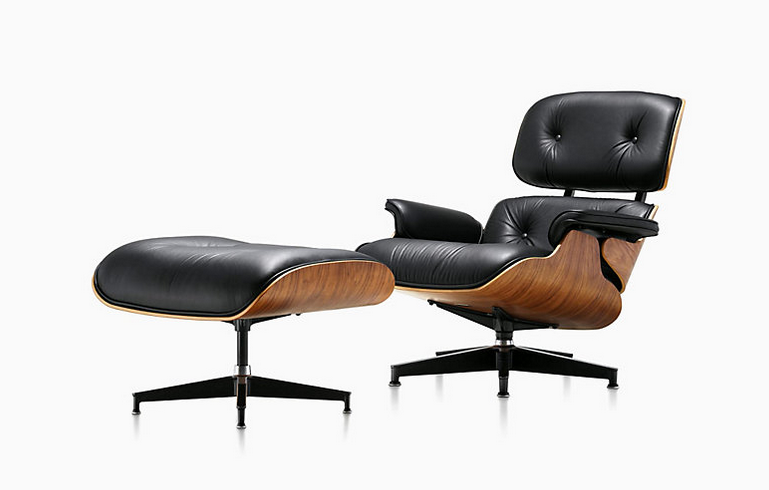 There are a lot of reproductions of this set but only a few are truly great reproductions, worth purchasing.
We review the best Eames Lounge Chair and reproductions in our article here.
Decorific makes one of the best budget friendly reproductions you can find: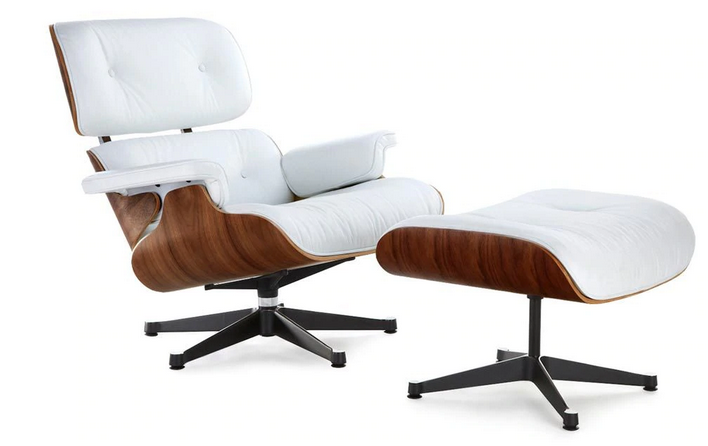 It is no wonder that the Eames duo has an entire section dedicated to their pieces at the famous Museum of Modern Art in New York City.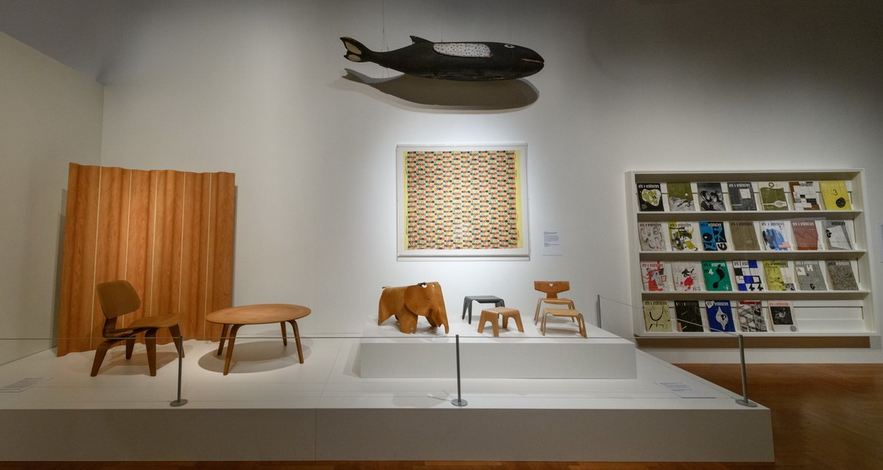 Their furniture is unique, carefully crafted, and was far ahead of it's time.
These pieces continue to be sought after, collected and reproduced to meet the high demand from consumers.