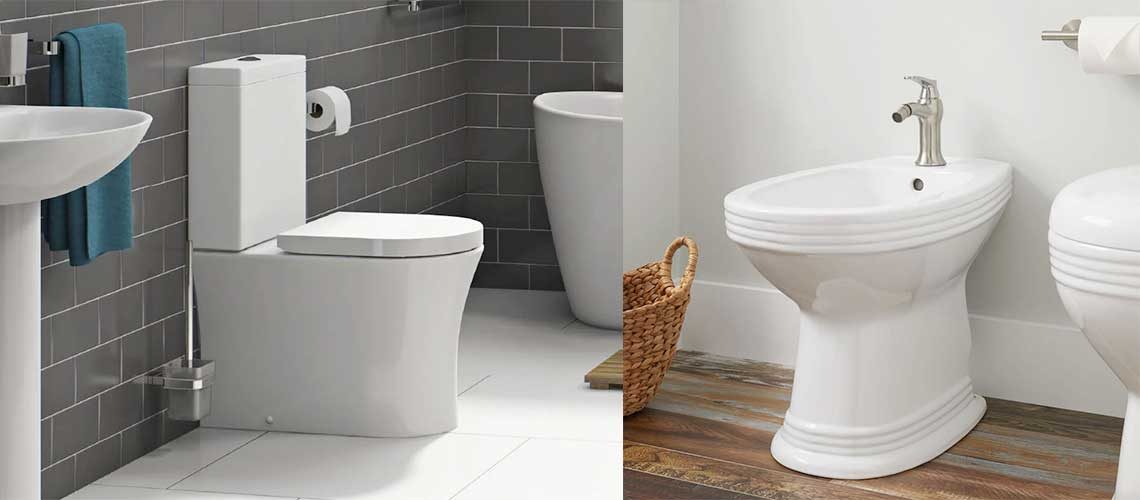 By the time you are finished reading this post, you will begin to wonder how you used toilet paper all this time and why you haven't taken the plunge on a washlet or bidet toilet. 
Washlets and bidet toilets provide a whole new realm of cleanliness like never before. 
These two, the washlets and bidets, will enable you to become refreshed as well as renewed… however, you may be wondering what the difference is between a washlet and a bidet.

Today we will be focusing on defining what a washlet and bidet are as well as their differences. 

Both of them belong in the most popular toilet-related sections that have gained tons of inquiries and curiosities.
Several common questions that we receive regarding washlets and bidets are:
How does a bidet function? (A common question from those people who have journeyed to Europe for the first time and are mesmerized, clearly uncertain as to why there are two toilets available in their comfort rooms instead of one).

What is a washlet?


What is a bidet toilet?

How does a washlet differ from a bidet?

What are the unique features that can distinguish a washlet from a bidet?
And so many other inquiries that need clarifications- especially for those who are planning to buy their first washlet or bidet.
In this article we aim to answer these common questions and show you why a washlet or bidet could literally improve your life!
Washlets
The word "washlet" was undoubtedly discovered and is popularized by Toto, the toilet manufacturer who has been consistently considered as the top seller of the washlet toilet seat. 
Meanwhile, a bidet toilet is also called a shower toilet seat, bidet toilet, or basically, a bidet seat.
Thus, a washlet is simply a toilet seat intertwined with bidet functions and (usually) composed of further accessories.
Also, you need to examine whether or not the one you have is compatible with your current bathroom brands since there are some which are universally compatible while others are only appropriate with the toilets having the same brand.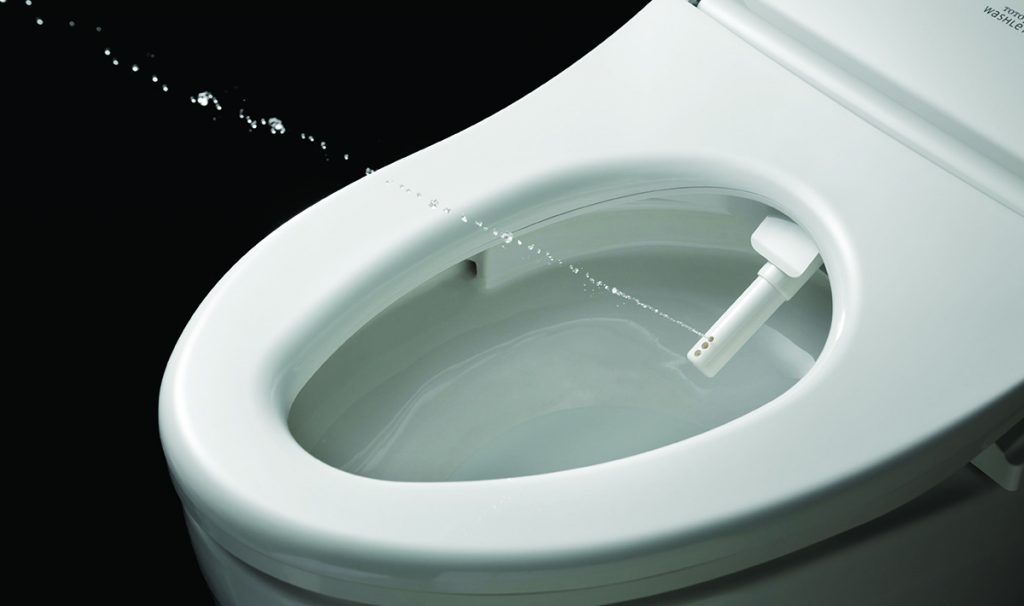 Pros
An interesting attribute of a washlet is that it is a space saver since additional features are no longer necessary and the plumbing goes with each distinct bidet. A washlet seat perfectly matches the top of your current toilet and is both comfortable and convenient. 

Several washlets are composed of other accessories to cater to convenience and comfort. Some of its designs contain a warm air dryer, heated seat, deodorizer, customizable front or back wash settings, automatic open and close, self-cleaning system, and automatic flush. Sometimes, you may actually also find a washlet containing lights or have the flexibility to be customized in terms of the user's choice and preference!

Even though it may appear to be just like a usual toilet seat; a washlet holds a lid, which is different from an open bidet that frequently appears to be designed for urinal purposes only. 

Some are structured with a built-in washlet seat, similar to the Toto Neorest and Duravit SensoWash toilets that serve as great examples.

Installing it is almost a piece of cake; given that the washlet basically matches perfectly on top of your current toilets (changing the seat) and links to the water supply with the use of a single hose. Therefore, you must be certain that the toilet is located close to an electrical outlet since washlets need to be plugged in to function completely and effectively.

The majority of the users find it more comfortable and convenient to use the washlet seat, unlike the bidet seat that is usually more narrow.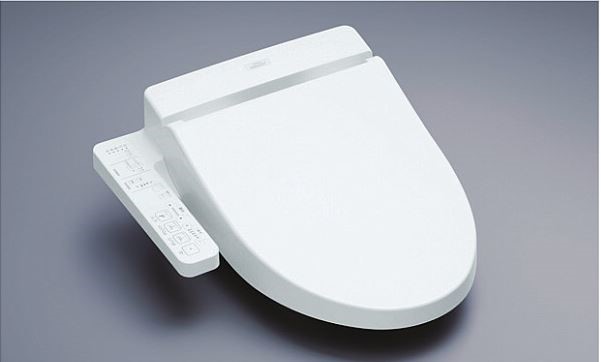 Cons
A washlet is quite a bit more costly than the bidet, thus, excluding the other fees allocated for plumbing services. Yet, there are also numerous practical choices that you can choose from.

Other users dislike and disapprove of the appearance of a washlet. Several of them have degraded their value due to their physical features (an example would be the Duravit's SensoWash C toilets, as some of its accessories are hidden with its links).
Bidets
A bidet basically refers to an original European feature that is starting to gain its own following in the United States.
It is designed as a freestanding toilet-like accessory integrated with basically a programmable faucet.
Unlike a washlet, which is just a toilet seat, a bidet is an entire toilet with the washlet capabilities built in.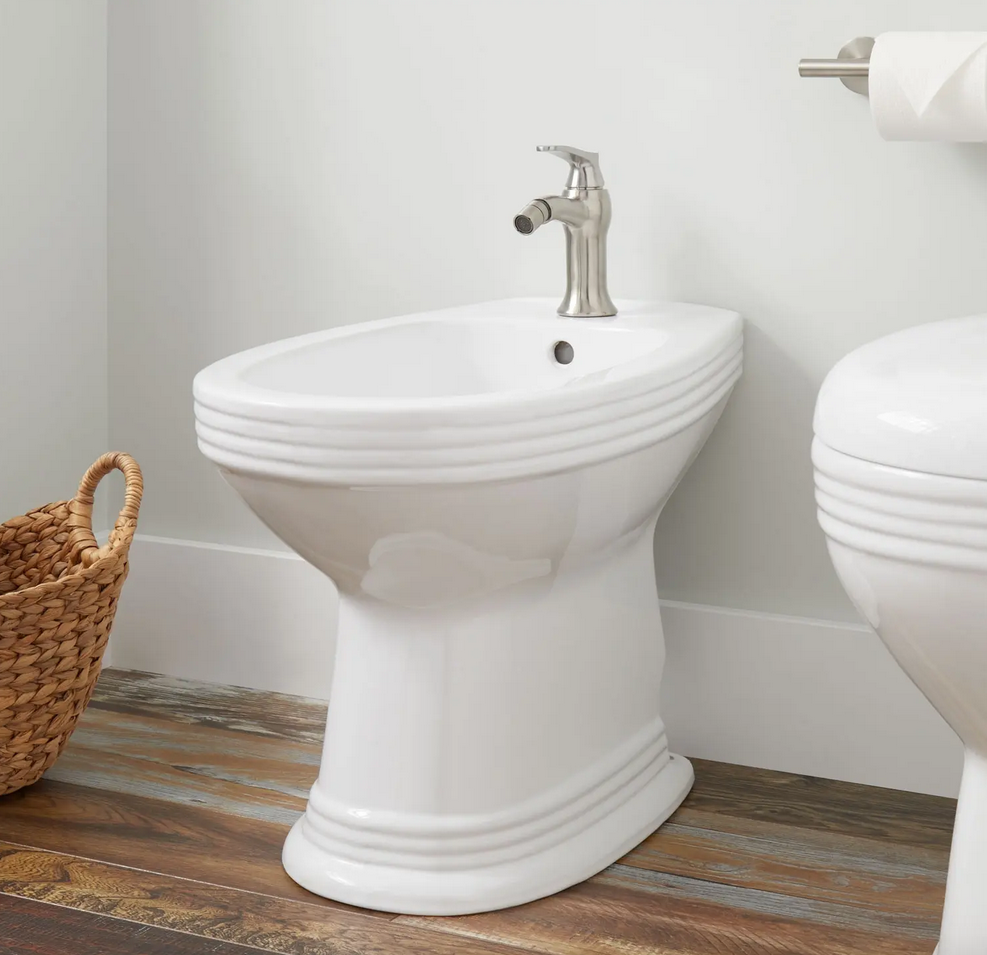 Pros
Other users consider bidet to be more comfortable to sit on compared to smaller washlets. Of course, this depends on the user's preference. However, it is highly recommended that you should first do your due diligence and learn as much as you can about the different designs and structures before jumping into any decisions and conclusions to avoid regrets and disappointments later on.

The faucet enables the users to manually check the water and is very accessible whenever you need to adjust it on its desired setup without depending on any current programmed options.

A bidet contains a hot water line that flows into it, having a definite and constant water temperature selection. Washlets depend on a combined instant heater function that sometimes cannot survive long periods of time which then, later on, can trigger the temperature to fluctuate and react negatively.

Because of its somewhat fewer features (compared to washlets), a bidet has a lesser price than a washlet; its all-inclusive price may range from $170 to over $2,000 (however, you should still consider the cost for the installation as well as this is usually not included in the package).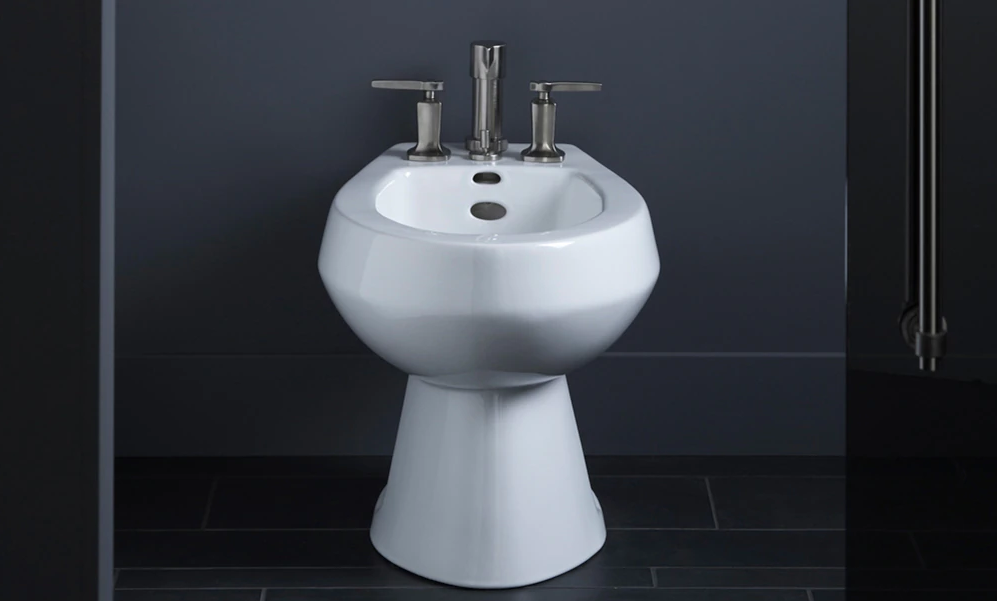 Cons
Bidets are not usually quite there yet when it comes to usage in the United States. With that in mind, you might consider selling it again after it diminishes its worth and its usefulness in your homes.

A bidet will surely demand an additional floor space (or a wall, depending on how much you want to elevate it). 

You have to prepare to spend a bit more than what was originally budgeted for plumbing services and other miscellaneous expenses as well.

An individual is required to raise themselves (even if it's just a few inches) from the toilet in order to use a bidet; on the other hand, a washlet user stays in their place to clean up.

Water spray and its corresponding reach are confined to the area of the stationed faucet, which can be very restrictive.
Reasons to Use a Washlet or Bidet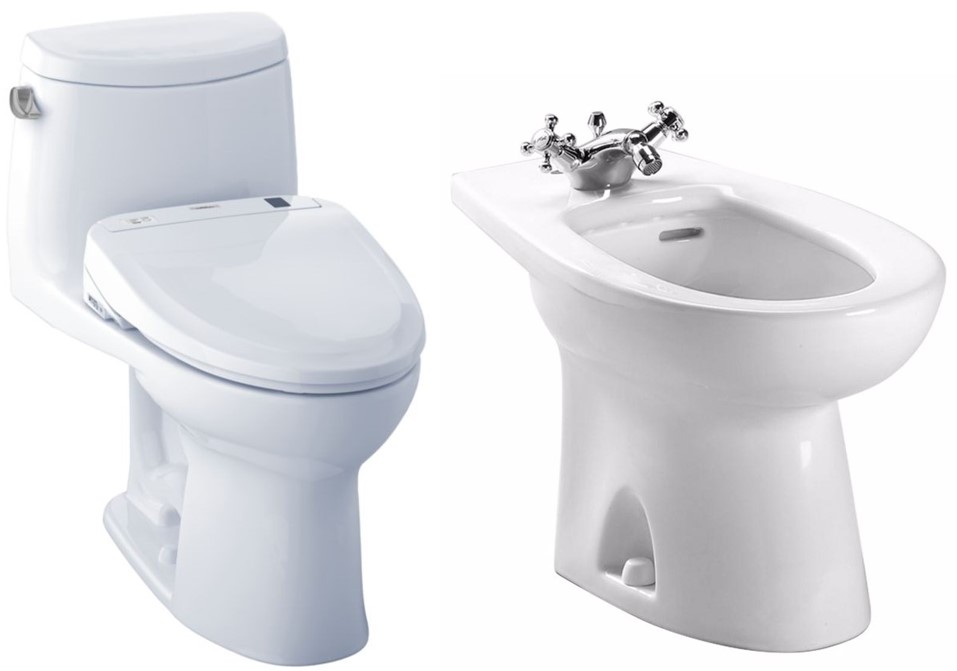 In a nutshell, a washlet or a bidet can be categorized somewhere between a shower and a toilet; as it utilizes water to wash an individual's private areas after using the toilet. 
On one hand, bidets refer to the separate feature that is usually located distinct to the toilet, having a faucet with a particular benchmark on it while washlets pertain to the seat that perfectly matches the top of the toilet bowl that is frequently composed of various cleaning accessories and other imperative categories.
Here are some reasons why washlets and bidets are so amazing and are quickly gaining popularity –  especially in the modern generation:
First, both of them are eco-friendly; toilet paper is no longer necessary. And with that in mind, we need to be practical as well as to admit the truth— would you rather clean your body by merely using dry paper? I don't think so. Even beyond the fact that it is inconvenient, uncomfortable, and somewhat gross.

Another thing is that they allow your toilet to work at its best, without producing any hassle nor complications. A big thanks to the no-toilet-paper factor (since the absence of a paper, indicates a clog-free toilet, as well!)

Further, they unlock another level of cleanliness and refreshed feeling that we all yearn for after using the toilet (Who would refuse to experience a mini-shower to freshen them up every time they visit the bathroom?).

Lastly, they present a touch of elegance and class, are available in a wide range of prices to fit any budget. 
Most high end homes have at least one bidet or washlet, especially in the master bathroom.
Because of their hygienic benefits as well as ease of use, we are seeing more and more builders and homeowners installing these useful units.
Bidets are plumbed separately, so they are not as common in the United States as washlets.
However, washlets are hooked up to your toilet's water supply and can be removed by easily disconnecting it and taking it to your new home with you.
While yes, they can get pretty expensive, they do save you money on toilet paper in the long run and, as we mentioned above, you can choose a more affordable model.
Popular Bidet and Washlet Brands
If you are still at a juncture when it comes to decision-making on what brand you should choose for your washlet or bidet, we are here to assure you that you will never be disappointed nor have any regrets if you will choose the original Toto washlet – the pioneering washlet brand from time antiquity.
No one will argue with you.
Of course, with the brand name and reputation comes a higher price.
However, you can also experience the best and five-star cleaning functions and elegant accessories in washlets through other manufacturers as well. 
Meanwhile, we would highly recommend the Brondell washlet seats and Duravit (since both contain an integration of toilet and also washlet units including distinct washlet seats) in addition to Toto. 
Both the Duravit and Toto brands create freestanding bidets in different designs and many different features.
In addition, other bidet manufacturers include American Standard, Scarabeo, as well as Nameeks.
So do your research and choose wisely.
Out Top Rated Bidet and Washlet Picks
Toto S500e Contemporary Elongated Washlet (Overall Best Washlet)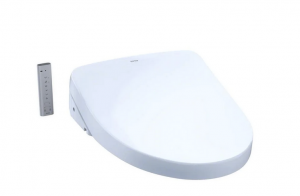 Toto is by far the most superior washlet and bidet brand, it is no surprise that our top pick washlet is a Toto.
This washlet offers the most customization of any bidet or washlet.
It has the ability to adjust pressure, temperature, and heat.
You can also save your favorite settings so that your bathroom experience is pleasant every time.
Kohler Puretide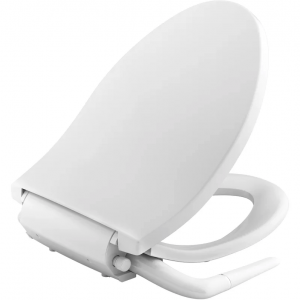 If you are on a tigher budget, this is going to be your best value choice.
This washlet doesn't require an electrical outlet and has adjustable spray settings.
The wand is self-cleaning which is also a bonus compared to some other budget friendly options.
Euroto Smart Toilet Bidet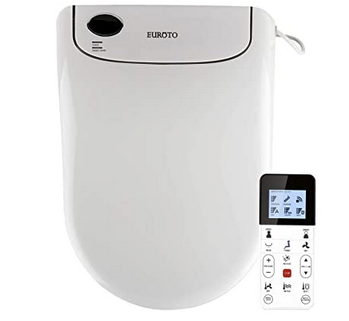 Euroto is a lesser known name but still a great brand.
If you want a lot of options but don't want to spend the Toto price tag, this Smart Toilet seat lets you adjust the spray, heat, and pressure.
It includes a remote as well for ease of use.
Kohler Memoirs Elongated Bidet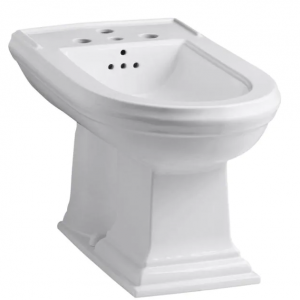 The Kohler Memoirs Bidet is a little more pleasant looking than other bidet toilets on the market.
It has a classic design that isn't a sore eye in your bathroom.
The vertical spray design gives accurate, upward water delivery for a gentle cleansing experience.
The faucet and toilet seat are not included, you will need to purchase them as additional accessories.
Toto Piedmont Elongated Bidet with Vertical Spray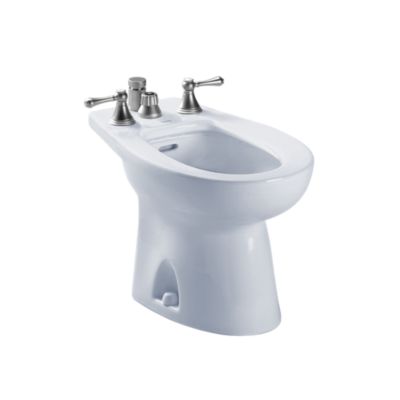 For a more contemporary and sleek design, this floor mounted Toto is a popular bidet choice.
It features a flushing rim to prevent overflow a nice vertical spray that is gentle yet efficient.
Toto also offers a 5 year limited warranty.
Faucet is sold separately – for use with bidet faucets that require 4 holes for installation
Toto Piedmont with Front Spray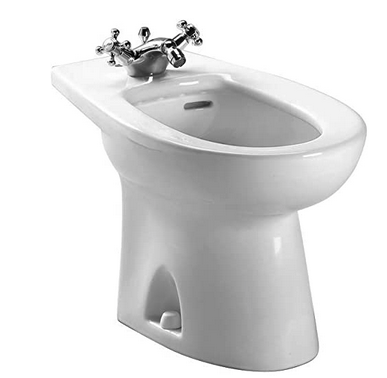 The Toto Piedmont with Front Spray has all of the features of the Toto Piedmont Elongated Bidet with Vertical Spray but with a different spray angle.
Both are solid options, it just comes down to your preference.
Faucet sold separately.
Conclusion
One common misconception is that the water that comes out of a bidet or washlet is dirty, but this is inaccurate.
Just like the water that comes out of your sink or shower faucets, the water in a bidet is connected to the same water supply.
It is tap water, just like the rest of the water in your home.
Washing yourself with a bidet or washlet helps with cleanliness, is more gentle on the skin, and prevent clogs from wipes or toilet paper.
We also want to mention that it is more environmentally friendly as well.
There are so many benefits to using a bidet or washlet and if you haven't tried it, we recommend starting with a washlet because it can be attached to an already existing toilet. 
Give it a try!
Like we said in the beginning of this article, you will wonder how you ever lived without it!