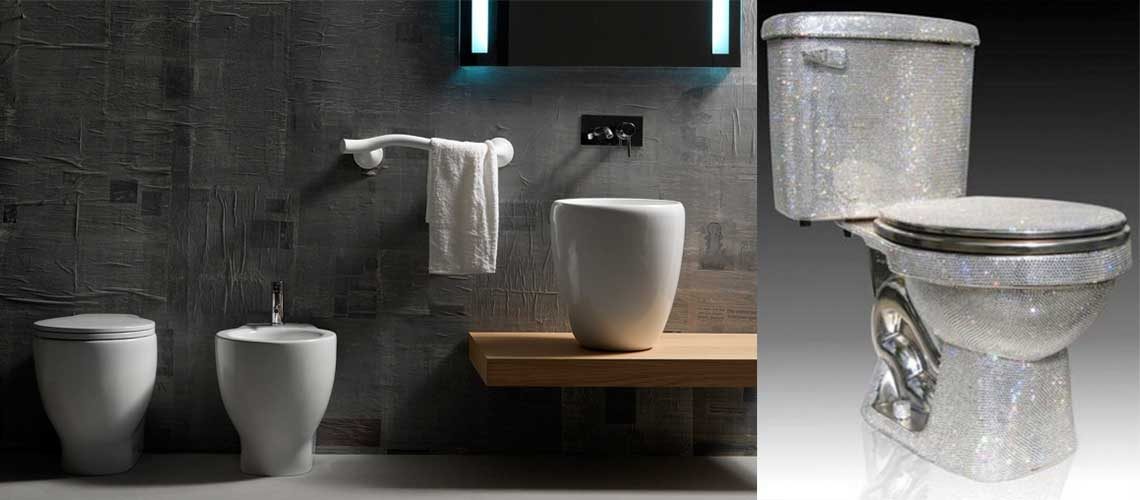 Luxury Toilets – Here's the Most Chic & Luxurious Toilets in the World!
In a world filled with mundane and mediocre things, it's not a wonder why the words "toilet" and "luxury" don't usually come in a sentence together.
Toilets are usually classified as one of the needed and essential parts of the house.
They are a necessary item to have, but it is undeniable that they are only involved in a not-so-glamorous aspect of our lives.
However, as the world rises up into a high technology generation, the demand for luxurious items has also increased.
To make way for this, a series of inventions and innovations has led manufacturers and designers to level up the items people once considered as average.
Toilets, perhaps, are one of the household items that designers have been glamorizing these days.
In fact, did you know there is now a toilet in Hong Kong that costs 5 million dollars?!
Yup, not a typo.
Do you know why?
Because it's covered in 24-karat gold!
But If you think a $5 million toilet is too expensive for a regular household item, then, wait till you hear how much the toilets of the International Space Station cost.
The ISS's astronaut toilets cost a whopping 19 million dollars! 
Crazy, right?
But, the cost comes with great features, of course.
The $19 million toilets are very essential for astronauts in space.
To counter the zero gravity, the toilet holds them in position through its leg braces.
The $19 million space toilet also features a special fan that can suck any of the waste into the septic tank.
You don't want them to fly around your space bathroom, right?
Didn't think so.
So, if you're interested in investing in a luxurious toilet, you have clicked on the right article. 
This article has listed 9 of the most expensive toilets you can find in the market today.
These toilet prices range from just over a thousand to one that would cost about the same as a brand new 2021 Mercedes-Benz CLS, no joke. 
What makes them super expensive?
Find out by scrolling through.
Here are our top picks of Luxury Toilets:
1. MiniLoo Toilet by Neo-Metro – $1,331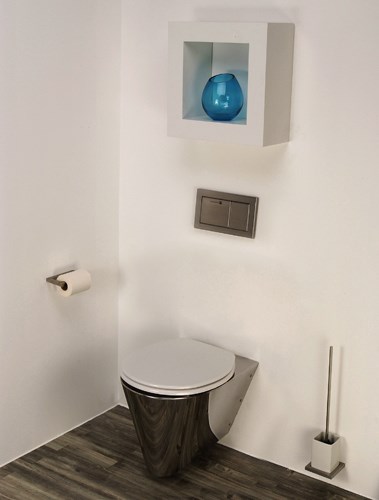 Coming in the first spot is the MiniLoo Toilet by the brand Neo-Metro.
From the word "mini" itself, the mini-loo toilet can fit into small bathroom spaces.
One of the features of the MiniLoo Toilet is that it uses a European in-wall flush system.
This kind of mechanism would only be possible if you used an in-wall tank flush and carrier system.
Aside from that, this mini toilet comes with many variations of finishes.
You can choose whether you want a matte powder finish, gloss powder, or a stainless steel coat.
If you want to have a toilet with an eye-catching color like a barbie pink or some fire-engine red, for example, the MiniLoo toilet is the best choice for you.
You can get all this glamour for only $1,331.
2. Ilbagnoalessi
dOt toilet – $1,600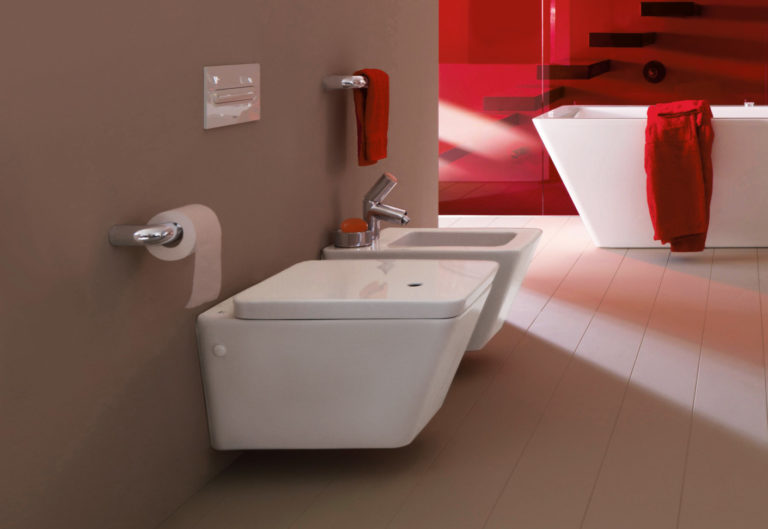 At $1,600, you can get this luxurious toilet from the Ilbagnoalessi dOt collection of Laufen (Bathroom Culture).
This $1,600 wall-mounted toilet is designed by Wiel Arets, a Dutch designer and an architect.
If you are a fan of a clean and minimalist style or an enthusiast of asymmetrical shapes and angles, you can add this toilet to your cart now.
Nothing like a unique look to match your lifestyle. 
3. Stefano Giovannoni Tech Toilet – $2,650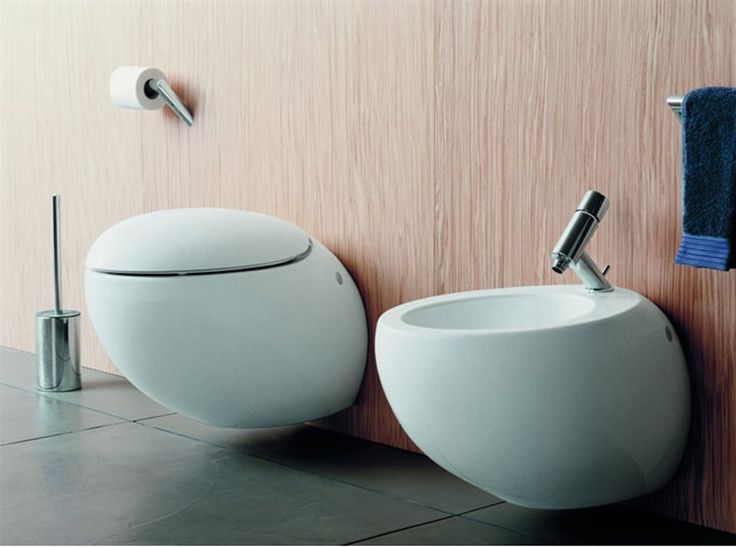 Coming in third on this list, we have a luxury toilet from the Laufen's Ilbagnoalessi One collection.
The Tech Toilet designed by Stefano Giovannoni is one of a kind.
This toilet has a curvaceous style which can represent femininity or modernity.
This luxury toilet, with its peculiar shape, has an undeniable aesthetic appeal to it and can also be considered a futuristic piece of art!
At a whopping $2,650, you can get a dark grey or white ceramic toilet bowl.
You can also choose whether you want to mount it on a wall or not.
Choosing not to mount it on the wall would cost you a cheaper amount, relatively speaking.
4. INAX USA Toilet
– $8,599.50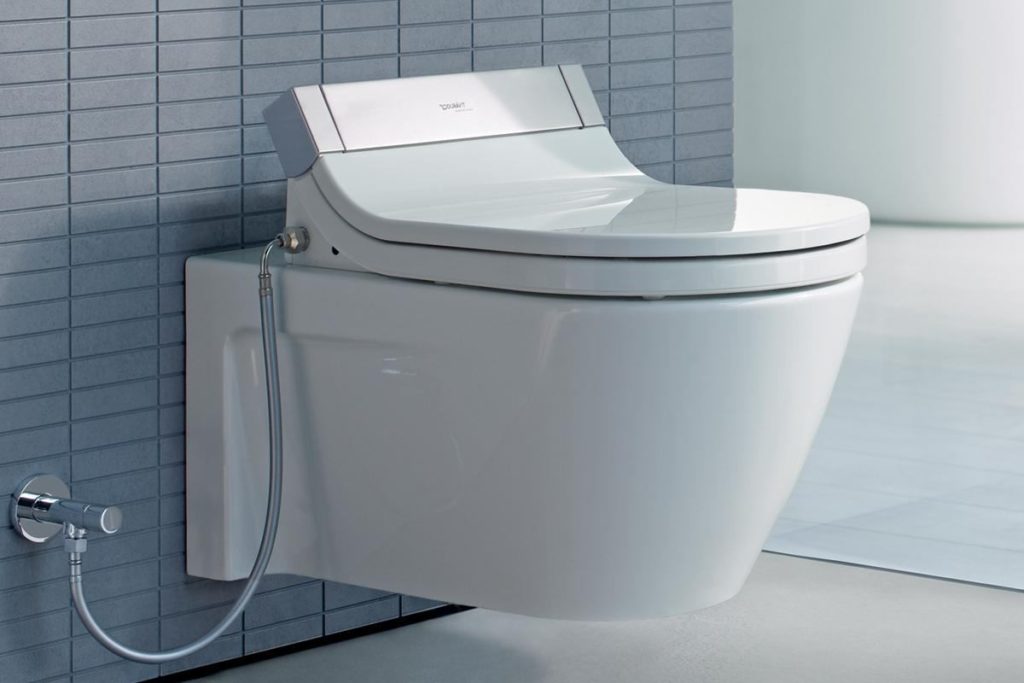 The INAX USA Toilet is one of the most high-tech toilets available in the market today.
It's filled with sensors that know when you're approaching and when you're leaving.
To clearly specify, the toilet seat heats, and the lid opens automatically as you approach the toilet.
Not only that but there is also a sound card that automatically plays music and a deodorizer that turns on as the lid opens for you.
If you think that's a bit excessive, you're wrong.
Because the human-ready INAX USA Toilet has the ability to flush on its own.
So when you're done answering the call of nature, you can simply walk away.
The toilet has got your back on this!
All of these can be yours at $8,599.50.
5. Kohler's Numi High-Tech Toilet – $5,978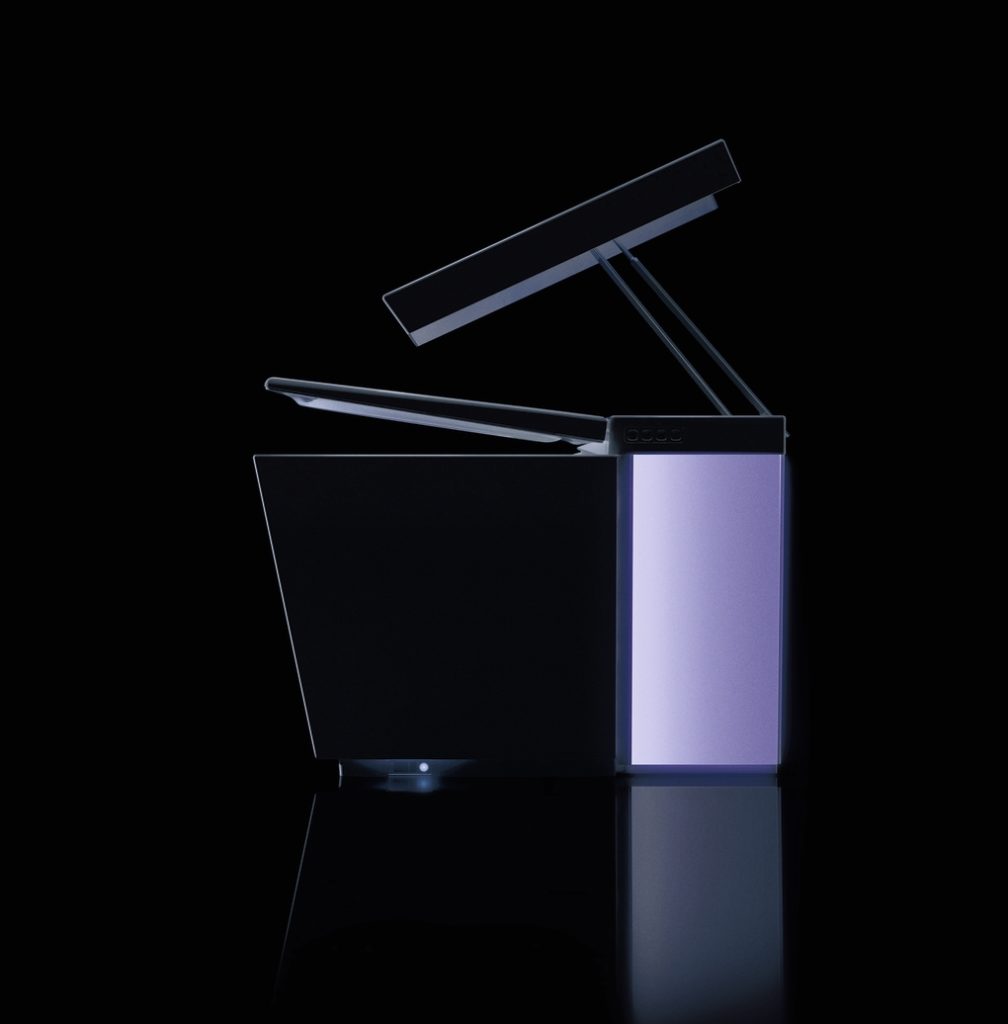 Entering in at the fifth spot on the list, we have the Kohler's Numi High-Tech Toilet which has a compact and modern style.
This luxury toilet is very functional and makes sure that it has features that can accommodate the user's comfort-ability.
These features include a cover and seat that's automatically activated by motion, a heated seat, foot warmer, deodorizer, integrated air dryer, automatic music, illuminated panels, and many more!
Not only that, the Numi toilet's controls are on a touch screen which is a very modern feel.
This includes a magnetic docking station and other auxiliary controls.
At $5,978, this cool toilet can be yours.
6.  Neo Comby by 
Neo-Metro
 – $5,938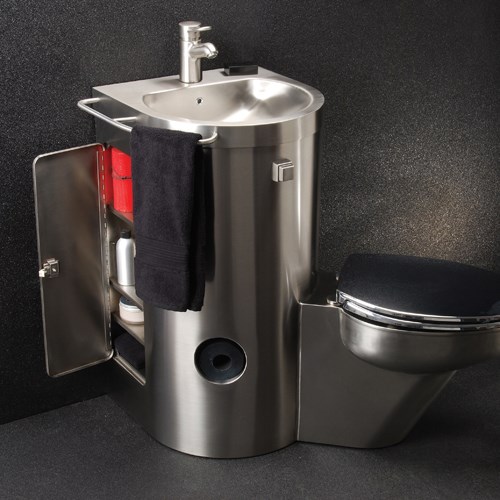 One of the cool innovations of a luxury toilet has to be Neo-Metro's Neo Comby.
For individuals who hate walking all the way across the bathroom to wash their hands, this is the perfect luxury toilet for you because Neo Comby has already joined the toilet and the sink in one! 
This combo comes with a small compartment used to hold the toilet paper and a towel rack, of course.
And, if you worry about the water mixing, don't be, because this toilet uses a separate water inlet for the sink and the toilet.
For a space-saving toilet at $5,938, this is a good investment.
7. ToTo's Miyabi Collection – $7,150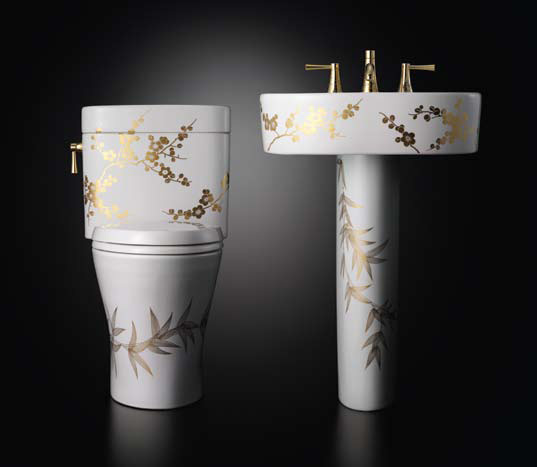 To bring the beauty and art of Japanese culture into your bathroom spaces, ToTo made the Miyabi Collection.
The designs that are imprinted on the toilet bath and sink symbolize each of the seasons: the plum and bamboo represent the summer season, the pine tree, plum tree, and maple leaf are said to represent winter, spring, summer, and fall, respectively.
At $7,150, this toilet is truly a piece of art.
It's like painting nature on a white canvas.
Now you can say, "I have to answer the call of nature" in a luxurious way!
8. Julien Bench Toilet – $11,475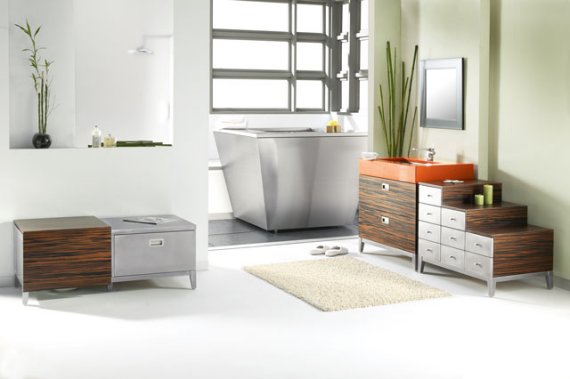 In 2007, Troy Adams designed the Bench Toilet by Julien Inc.
This is one of the most unique-looking toilets of this bunch.
If you are one of those people who likes to keep their toilet hidden, this toilet is the best choice for you!
At $11,475, you can tuck away your private items through the sliding panels and use it as a powder room bench.
This toilet is not only unique, but it is also very functional and versatile.
9. Isis Toilet by 
Swarovski
 – $75,000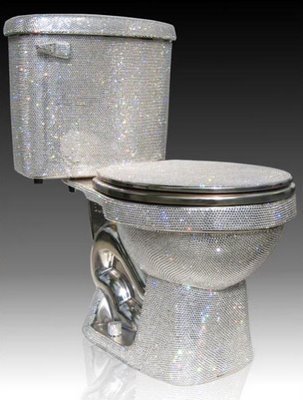 Swarovski crystals are one of the most well-known crystals in the world and is used by a lot of designers to represent glamour and luxury.
These crystals are commonly are used in fashion, but how about using them in toilets? Jemal Wright had this idea to design a toilet filled with Swarovski crystals!
Imagine sitting on a crystal-studded toilet, what screams luxury more than that?
This toilet comes in different shapes and various colored stones.
So, if you like one of these, get ready to shell out a mind-blowing $75,000.
Go big or go home!