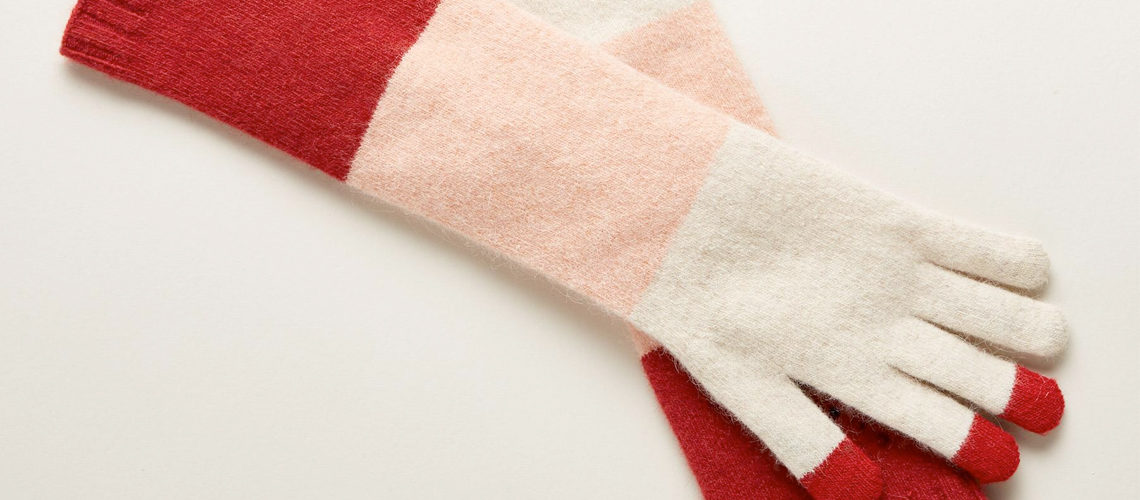 Wool is a natural fabric that has been used in the clothing world for thousands of years.
Not only is it soft and breathable, it can repel moisture while providing insulation against the elements.
That's why many people choose wool gloves over gloves made from other types of material. 
When it comes to choosing the perfect pair of wool gloves, you will want to consider your personal preferences, whether it is related to style, color, or functionality.
Your budget will also be a deciding factor, as wool can become quite pricey, depending on the quality and type of wool used. 
Here's the Best 100% Wool Gloves to Keep You Warm in 2023:
1. Dachstein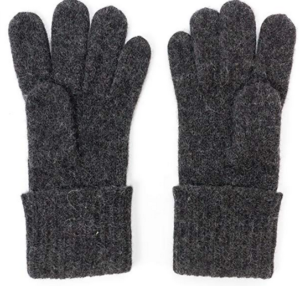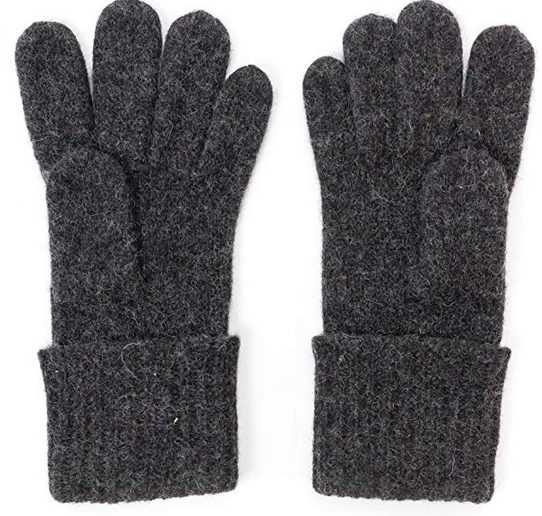 Dachstein wool gloves are made using 100% organic wool that has been boiled to ensure preshrunk fibers that are densely woven. This is an important feature because it allows for insulation on those extra cold days without sacrificing breathability.
If you like to add some flare to your personal style – don't fret. These gloves are available in a wide range of colors including grey, black, and fun neon colors too! Another important feature is the extra long cuffs that roll down for added warmth and snugness, something you'll appreciate on those really cold days! 
To ensure the gloves fit properly, the company recommends measuring from your wrist to the tip of your longest finger. Unlike some brands, you will find a wide range of sizes, so you should have no trouble finding the perfect size. Available in sizes 6.5 to 9.5. 
Key Features
Available in a range of colors; from subtle greys to bright neon shades 

Made using 100% organic Australian wool for optimal warmth and comfort 

Superior customer service and attention to detail 

Available in a wide range of sizes 

Long cuffs for added warmth and comfort
Buy Here
2. PossumDown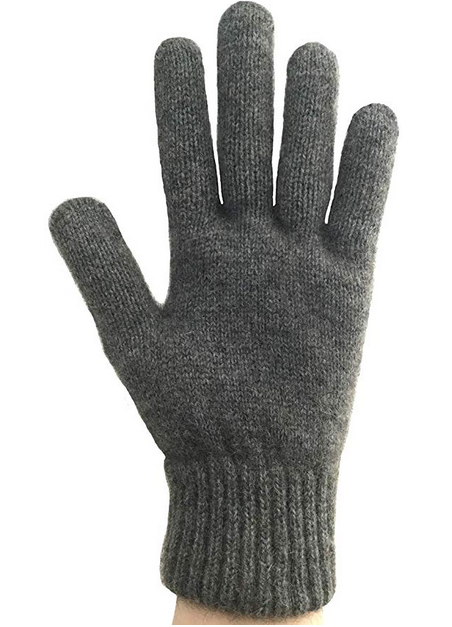 If you want a lightweight pair of wool gloves, this option from PossumDown might be exactly what you're looking for. 
Instead of traditional merino wool gloves, PossumDown uses a blend of possum fur and Merino lamb's wool, a unique combination you probably haven't seen before. Possum fur is used because its hollow, allowing for additional insulation against cold or wet weather, while Merino wool is incredibly soft and excels at wicking away moisture.
The result is one of the softest, lightweight wool gloves available with extraordinary moisture-repelling abilities. You will also find that these gloves dry incredibly fast, making them an ideal choice for outdoor activities like hiking or camping, where added weight is certainly noticed. 
Sizes are measured from the glove laying flat. You can expect these gloves to stretch slightly after wearing them, but it shouldn't be too noticeable. Available in sizes Small to X-large. 
Key Features
Made using a unique blend of New Zealand brushtail possum fur and New Zealand merino lamb's wool

Lightweight and breathable 

Offers more waterproof protection than standard merino wool gloves 

Competitively priced with similar wool gloves 

Imported from a small family factory in New Zealand 
Buy Here
3. The Buffalo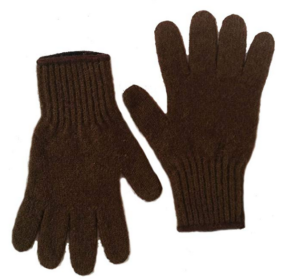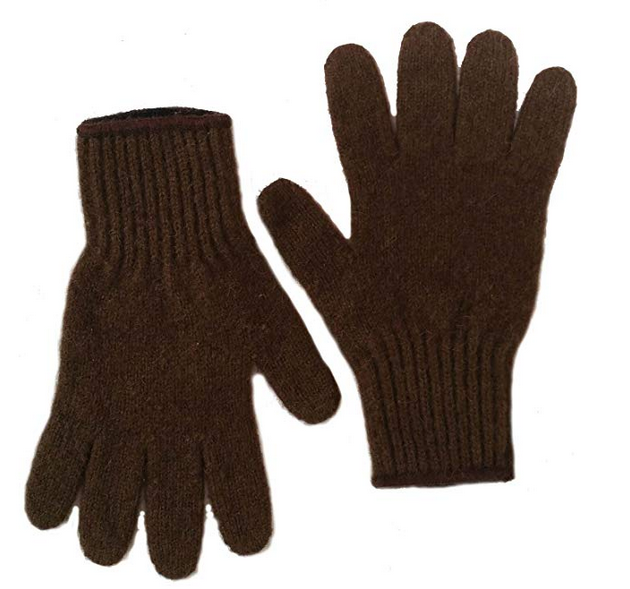 When it comes to lightweight and warmth, you can't go wrong with these wool gloves made by The Buffalo Wool Company. Made in the USA, these gloves are made using a blend of 90% Bison down and 10% Nylon. 
This special combination promises to keep your hands warm and dry during the cold winter months, and you'll be amazed by how soft they are. Each glove is finely knit to ensure a snug, comfortable fit that will retain its shape even after being machine washed. 
Unlike wool gloves made using lamb's wool, these gloves are free from lanolin, a known allergen for many people. 
Although these gloves are priced on the higher side, you will find that their superior comfort, warmth, and fit more than make up for it. Available in sizes small to x-large. 
Key Features
Made in the USA using 90% American Bison down 

Free from lanolin 

Breathable & lightweight

Machine washable

Water-resistant & dries quickly
Buy Here
4. Bruceriver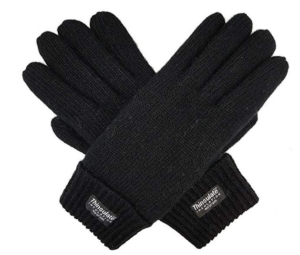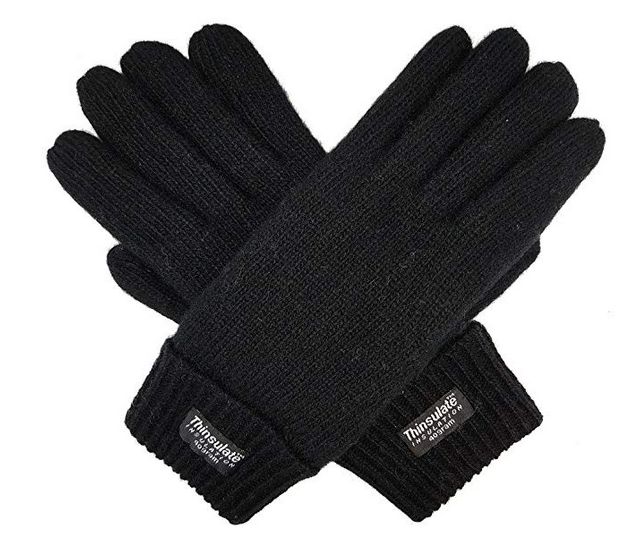 If you're looking for a classic pair of wool gloves, you can't go wrong with this pair from Bruceriver. Made using 100% high-quality wool, these gloves offer an additional 40 grams of Thinsulate insulation with a cozy fleece liner making them the ideal choice for cold winter days.
Unlike other brands of wool gloves, Bruceriver has a touchscreen-friendly version available so you can use your phone without needing to remove your gloves first. This is a great feature for us multitaskers! 
To clean your Bruceriver wool gloves, all you need is a mild detergent and warm water. The company recommends soaking your gloves for 10 minutes in soapy water followed by laying them flat to dry. Although they aren't machine-washable, the cleaning process is still a breeze and doesn't take long at all. Sizes range from small to x-large for women, and there are sizes available for men, too.
Key Features
Made using 100% high-quality wool 

40 grams of Thinsulate insulation with fleece lining 

Turn-over knit cuff at the wrist for more warmth 

Available in several colors 

Touchscreen-friendly version available
Buy Here
5. Fox River Ragg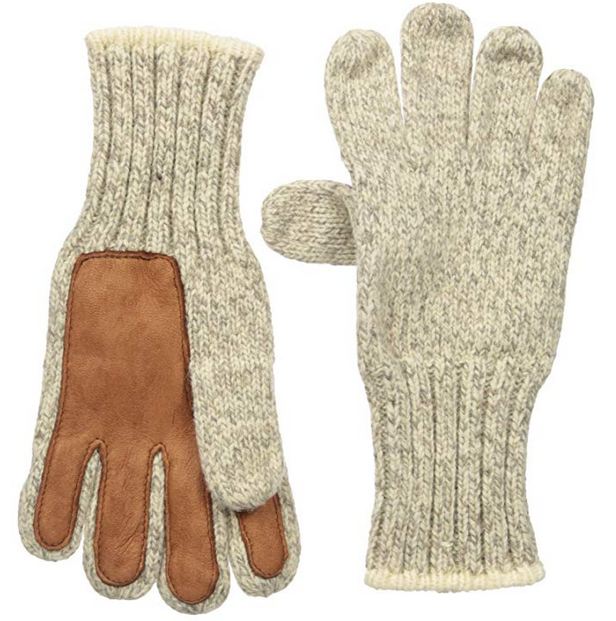 Fox River Ragg wool gloves are designed and manufactured in the USA using a blend of 85% wool and 15% nylon. To better support grip and hand dexterity, the palms are made using deerskin, and the gloves are insulated to provide warmth. Each glove is anatomically-knit to ensure a perfect fit for your right and left hand. 
Unlike some types of wool gloves, these are easy to keep clean using the washing machine. Just throw them in with your regular laundry and allow them to air-dry to avoid damaging them. 
Fox River Ragg offers a one-year guarantee against any manufacturing defects, so you can be sure you are getting a quality product.  Available in sizes small to large. 
Key Features
Made in the USA

Made using 85% wool and 15% nylon

Machine-washable

Deerskin to support grip 

Insulated for warmth 

One-year guarantee for manufacturer defects 
Buy Here
Buyer's Guide for Wool Gloves
If you must deal with winter conditions and cold temperatures, wool gloves are highly recommended. Before you purchase your own pair of wool gloves, read our buyer's guide so you can determine if they are the right choice for you. 
Are wool gloves warm? 
Absolutely! Wool is considered one of the warmest natural materials available, so you can rest assured that you are buying the right product if warmth is a concern. For added warmth, some companies insulate their wool gloves using an insulating material like Thinsulate. 
What features are important if I want to keep my hands warm this winter? 
Wool is a natural insulator, but there are some features to look for to ensure your hands stay warm during the cold winter months. Some important features are: Thinsulate insulation and fleece lining, cuffs for protecting your wrists and trapping warm air, and the type of wool used. Some types are more tightly woven, ensuring insulation is not compromised. 
Are wool gloves expensive?  
They can be. Some wool gloves are less budget-friendly than others, but it depends on the type of wool used, quality, and whether the wool has been blended with cheaper fabric like nylon. 
Which wool is best for gloves?
It depends on what you're looking for. Lambswool and Merino wool are the softest types of wool available but could cause an allergic reaction in people sensitive to Lanolin.
It is also on the pricier side. Bison wool is a popular alternative to traditional lamb's wool and is just as efficient for retaining heat and repelling moisture.
It is also on the pricier side, but the quality may be worth it. If price is a concern, but you still want a warm pair of wool gloves, you may want to consider Ragg wool, a blend of wool and Nylon.