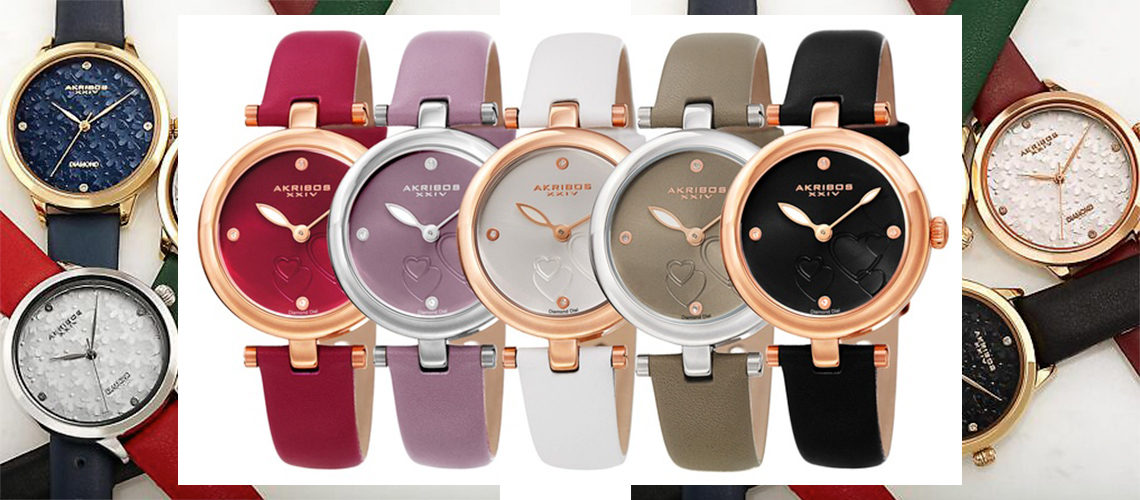 It wasn't too long ago that wristwatches were very essential to daily life.
You couldn't leave the house without one because that's how important they were.
In fact, whatever industry you were involved in, from construction work to office desk jobs to driving a cab, these timekeepers are your best friend (or at least, your most constant schedule reminder).
With the arrival of smartphones, HomePods, Alexa, FitBit, and many other technological advances that were non-existent even 10 years ago, the wristwatch has somehow lost its necessity and original purpose (telling the time, if you're GenX and you didn't know).
Almost everything around us tells the time.
And when I say "telling the time", I literally mean "say it out loud to me". 
"Hey Siri, what time is it?"
"Alexa, what time is it in the Philippines?"
"Ok Google, tell me what time I need to leave to get to work on time."
If these don't sound familiar, you pretty much need to update yourself with the world you're currently in.
These days, there are basically three status levels of wristwatches.
We have the high-level watches like Rolex and Omega.
These are still the elite of the elite.
Everybody still wants them but not everyone can afford them. 
You will often see these brands on celebrities, athletes, company CEOs – basically only 0.1% of the world's population, if that – can afford them.
If you are not part of that small percentage, it's not the end of the world.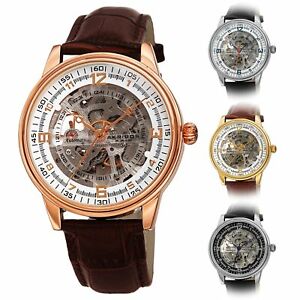 In the last few years, there have been multiple attempts by companies from other countries to try and copy the royalty watches and sell them at 1/10th of the price.
To be fair, they actually do a good job of copying and at the same time being useful, as a watch.
However, they don't last very long and their design and movement are very much in want.
Then there are companies that create watches that are a combination of both quality and style.
They don't get quite the longevity and almost God-like qualities, but they aren't that far off.
They also don't have the exorbitant price of the high ends, but they can pass off as one.
These are called "fashion watches."
Fashion watches aren't cheap but they're also not very expensive.
And in this day and age, where wristwatches are more of a fashion statement and accessory rather than an integral part of daily life, this is what more people are interested in.
We are going to take a look at a relatively new player in the wristwatch industry: Akribos.
Akribos Watches may be the newcomers, but they are that in name only.
Let's take a look and see why Akribos watches are starting to make a name for themselves.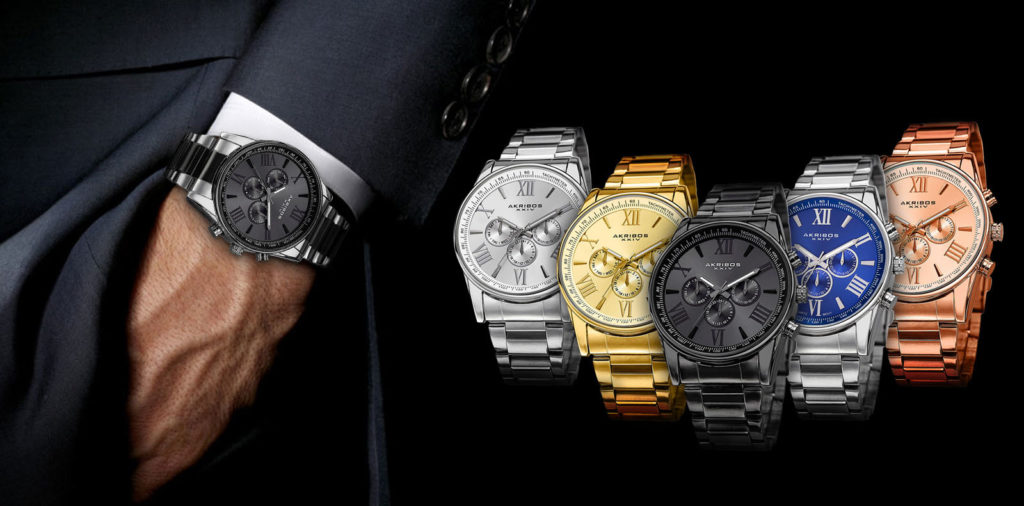 The Beginning
Starting in the early 1900s until the early 2000s, the wristwatch has been synonymous with timekeeping.
European made watches, especially those produced in Switzerland, are the most popular and probably the best quality in the world.
Rolex is one of those brands.
Starting in the late 1900s, due to the exponential growth of technology, both the traditional and upstart companies of wristwatches needed to change the way they approached the design and marketing of the timepieces.
A few countries from Asia were starting to develop their own wristwatches that were not only useful but also looked elegant and in a word, cool.
A company called Stuhrling was founded in 1999.
Although its name sounded so European, it is actually based in New York.
The founders were both Swedish so they marketed the watches in a way that made them sound like a Swiss made watch.
And to top it off, it was priced far less than the high-end watches.
They promoted themselves as the next generation watch royalty, even naming the company after a famous Swiss watchmaker.
They were and still are a successful watch company but they saw a need for even more affordable watch models.
They felt the need to get into the mid-level watches competition, so Stuhrling started a new group of less-pricier models.
And this is the beginning of the Akribos watch line.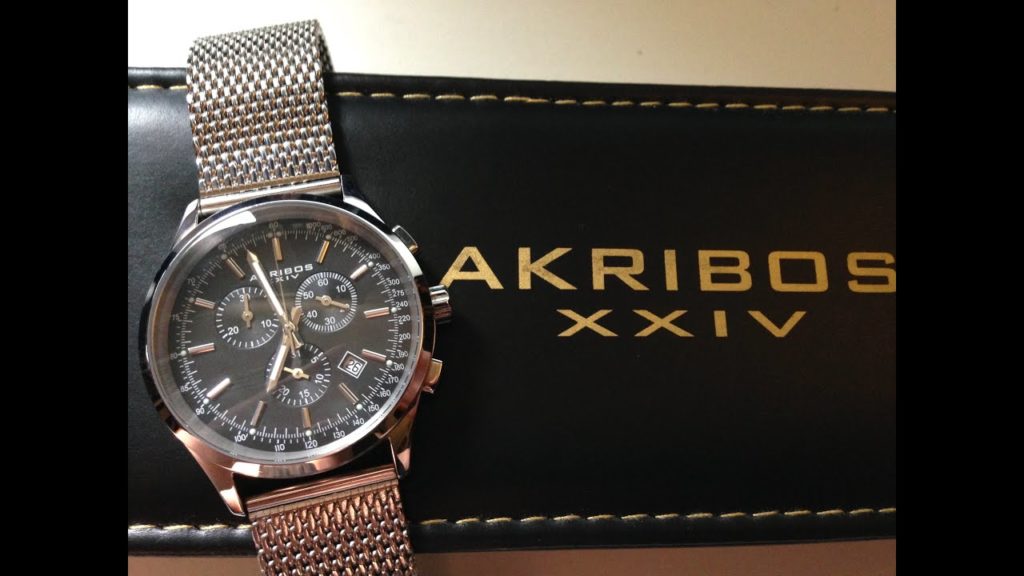 Design and Development
We don't have a record of the person who came up with the name of Akribos but it should've been corrected.
If you're trying to stay true to your Swiss designs and techniques, then it would have been best to stay with a Swiss name, not a Greek one.
In fairness, Akribos literally means, "careful" or "precise", so we can't really fault them about the definition.
Oh and another thing, these watches have an international feel.
The design and some parts are from Switzerland, their company is from the United States, and the watches themselves are basically produced in Hong Kong – this isn't a huge surprise as Asian production costs so much lesser than Western companies.
It is both practical and economical.
However, the watches still say Swiss-made because there is a rule in the watch community that if at least 60% of the watch has something that is Swiss (it could be the parts, it could be cost of labor, as long as it is in the manufacturing of the product), you can call you product, "Swiss-made".
Sounds deceptive? Nope. And don't let the other watch companies fool you, everyone is doing the same thing, all within their legal rights and bounds.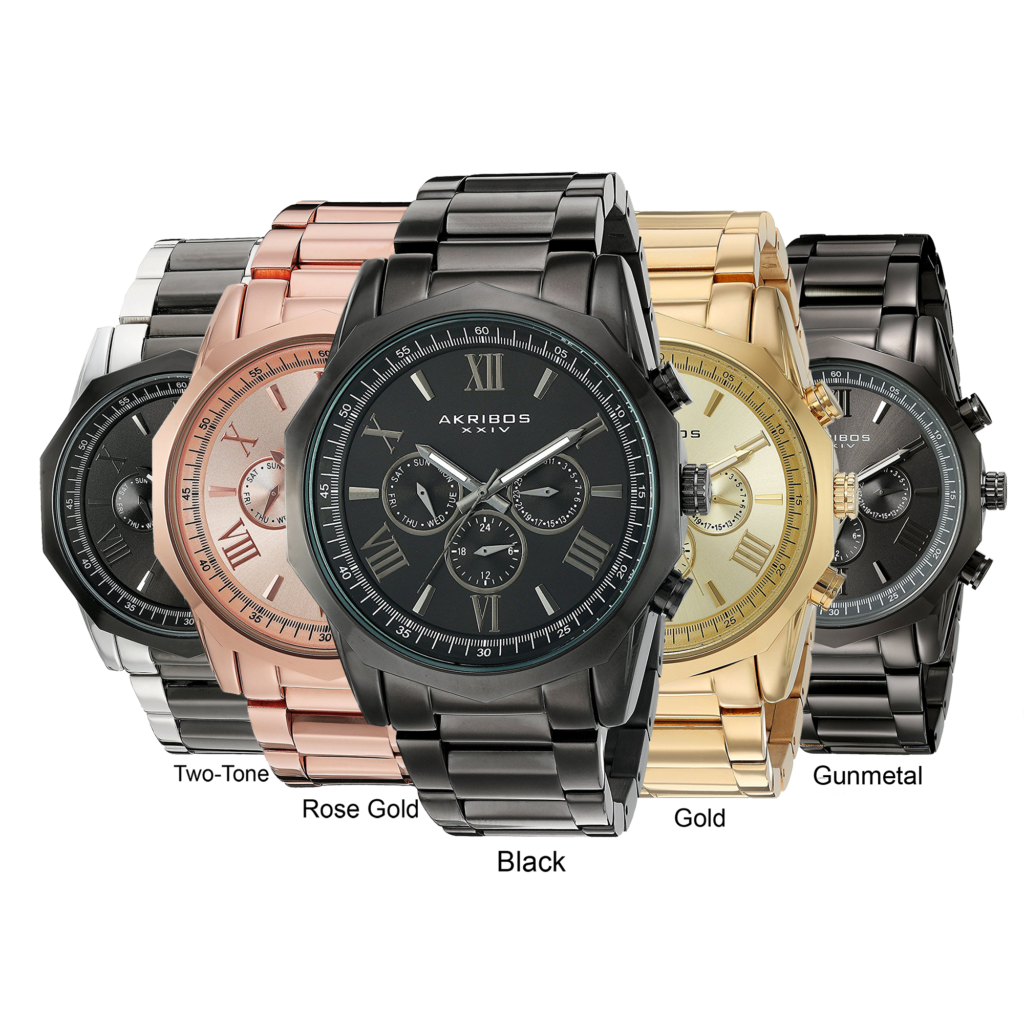 Quality
As with most people who aren't part of that 0.1% elite who can afford the high-ends, the most important thing is the quality of the watch they are about to buy.
They aren't really particular about where it was made or if it's 60% Swiss-made or has a Greek company name; if it works, works for a long time, and looks good, then they'll seriously consider it.
For those that only want a good-looking, useful watch that's not bottom-level quality but also not elite price, Akribos watches are a very good investment. 
For those that know their watches, however, the Akribos line is not something they would necessarily be fans of.
It doesn't matter if Akribos claims to have top-notch movements and design, it would be hard for them to say that they are on a level with the royal family of wristwatches.
I'm not sure if they are even on the same stratosphere as other "mid-level" lines.
With all that said, let me remind you that Akribos is not really trying to outdo the Rolexes of the world.
They are trying to make a name as a fashion watch that is Swiss quality, as well.
And they are very much in the mix.
Pricing
As we've previously stated here before, Akribos is not trying to upend the big shots.
They are in their own element.
And thankfully for us, they also have some loopholes that we can work around to get our hands on one of these babies (wait, did I say loophole? I meant, online discounts).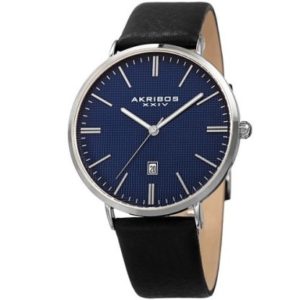 Quartz Blue Dial Men's Watch – Best Sellers List
Here's a couple of examples – the Men's AK935 is a good one to wear on those casual-business types of occasions.
Sleek and elegant, not too flashy. Available in other elegant colors. Does the job quite well.
On the official Akribos website, the AK 935 costs $365 but you can find it on Amazon for $49.99.
We aren't sure why there is such a large price discrepancy, but the watch sold on Amazon is a verified authentic watch and is from their Amazon store. It also has really great reviews.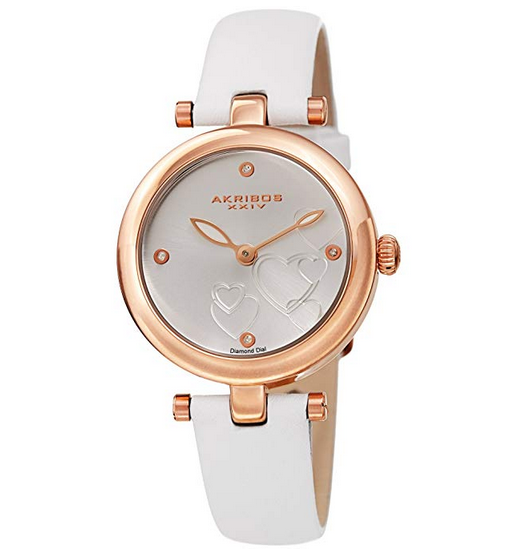 Women's Heart Engraved Dial Leather – Best Sellers List
The women's line is no different.
Let's look at the Women's AK1044.
Again, not too "out there" with the design. Simple yet high-class look and this is one of their best seller's from the women's line.
Different colors and straps are optional if you want to be more subtle (or less subtle, if you prefer that).
The Akribos website lists the AK1044 at $325. 
Again, Amazon has it at a more affordable price (suggestion, perfect for Mother's Day).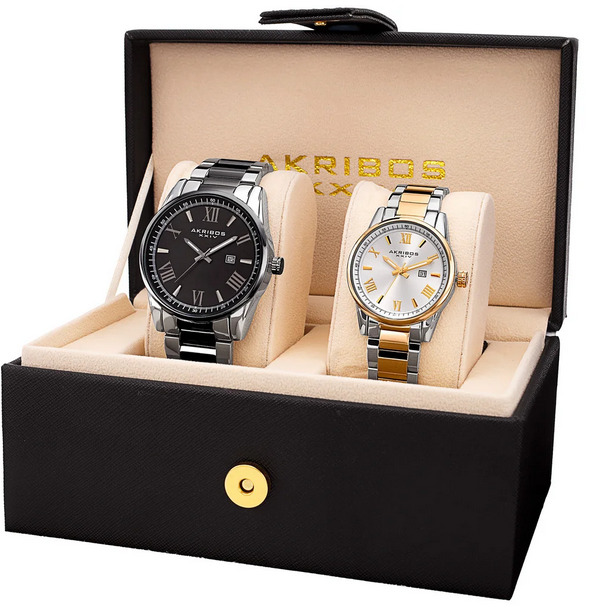 His & Hers Quartz Two-Tone Stainless Steel Watch Set
Or if you're planning to give a couple a nice gift for their wedding, you can check out the His and Hers Box Set.
Perfect pair for the perfect bride and groom.
You can choose from three designs, depending on which one you think would fit them.
Akribos' official website has them at a value of $795.
Not too bad for a special event.
But you can still get the same product in Amazon at an amount that won't leave you bankrupt.
Last Words
Akribos watches aren't the best ones in the wristwatch industry.
They certainly can't compete with the biggest and more famous names.
Their "Swiss-made" designs and movements are more marketing than actuality.
That being said, you could do so much worse.
If you can't afford the royalty ones in the four-digit price range, and you certainly don't want to be seen with the bottom-rung products, then Akribos is the perfect high-end watch for the regular person (if that makes sense).
The main thing here is to do your due diligence before settling in and buying an Akribos watch.
Browse different credible online shops for different prices, watch YouTube review videos, and if possible, do a "test wear" if a store allows you to.
So what are you waiting for? Start the research.