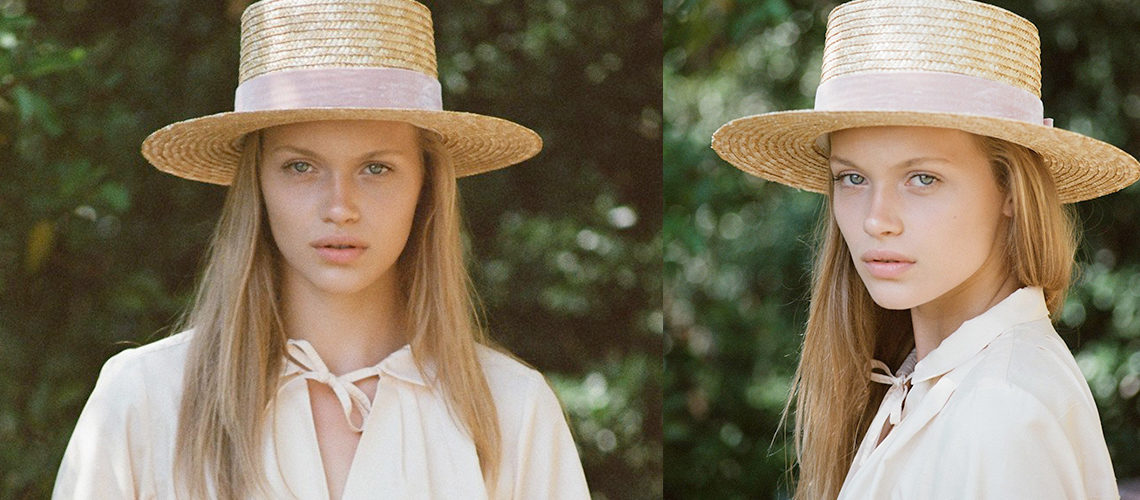 Some people just simply have a larger head and I happen to be one of them.
I wish a larger head correlated with a larger brain and more smarts, but unfortunately, that isn't always the case.
My sisters used to tease me for having a large head and never fitting into any of their hats.
Luckily, I've gotten smarter about my large head and found ways to work with it and find styles that fit and look great.
If you landed on this page and are reading this article, then you probably have the same "bigger dome" issue as I have and that's hopefully where I want to offer some help.
The key to picking out a hat that perfectly fits your "big" head is to know your exact size and find one that looks proportionate with the shape of your face.
My head's circumference is at 23 inches and that means that most hats I want will be a size large.
I have a rounder face so wide brim hats work better than baseball caps for me.
To find the right hats for you, you will need to measure your head and know your size before going out shopping for a hat.
If your head is on the larger side, you most likely will fit into a large.
To help make the job of finding the perfect hat easier, I have rounded up the best hats that size up to a large so that you can get an idea of where to shop!
Here's the Best Hats of 2023 for Girls with Big Heads:
1. Off-White Embroidered Cotton-Jersey Baseball Cap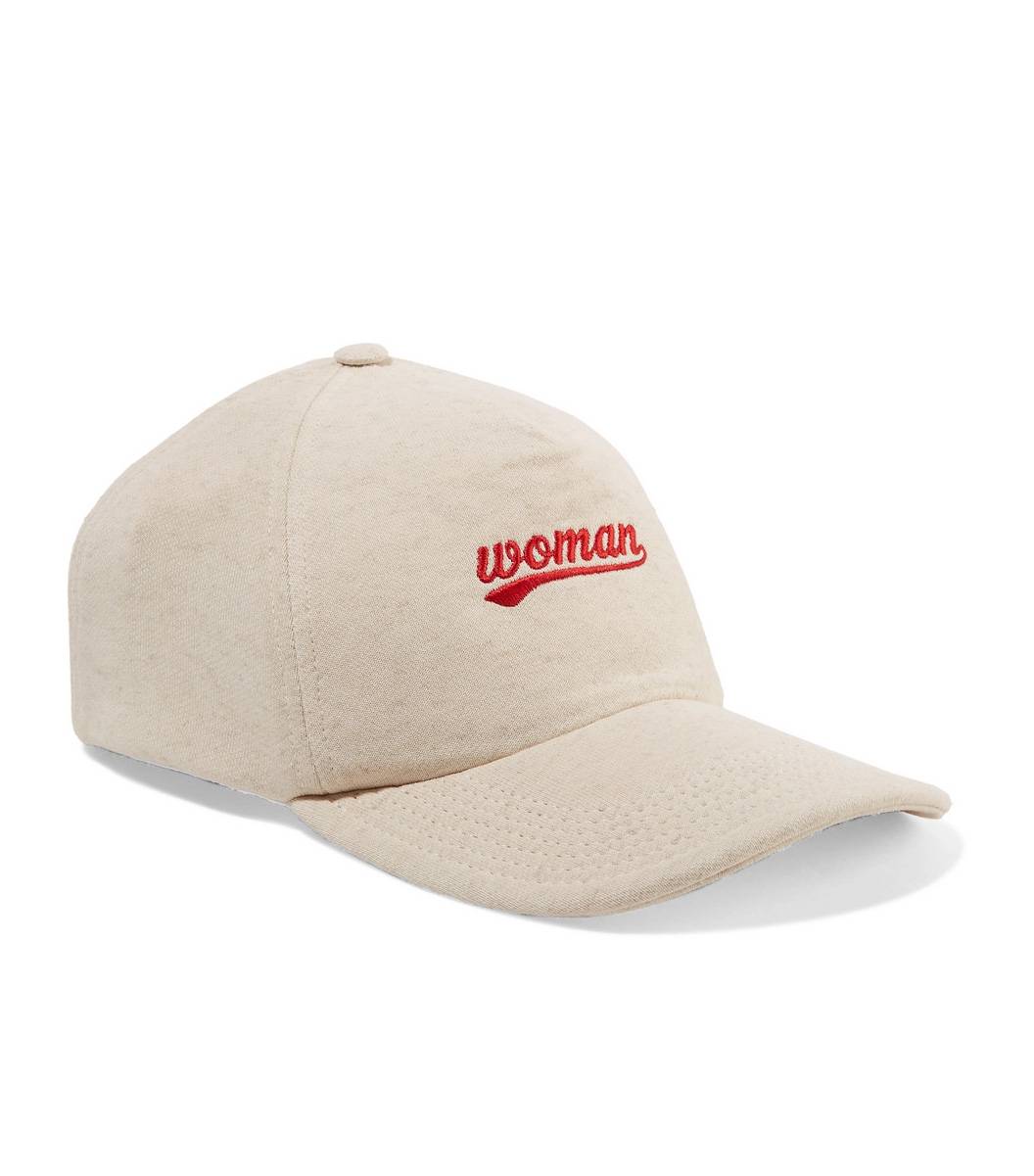 Bad hair days are no longer the only reason to wear a baseball cap.
In today's streetstyle-set fashion, they are already worn with almost everything from slip dresses to leather jackets and more!
This version by Off-white is made in Italy. Using only the softest cotton-jersey material, this cap is going to provide comfort and protection to your head while looking great with its perfect fit!
It has the words "Thinking Cap" and "Woman" embroidered on it which makes it look even better when viewed from the front.
You can use the snap-fastening tab that it has to adjust it to perfectly fit your head.
Features:
Made in Italy using 100% cotton material
Can be hand washed
Beige and red cotton-jersey for better comfort and fit
Available in one size only
Buy Here:
2. Packable Mesa Straw Hat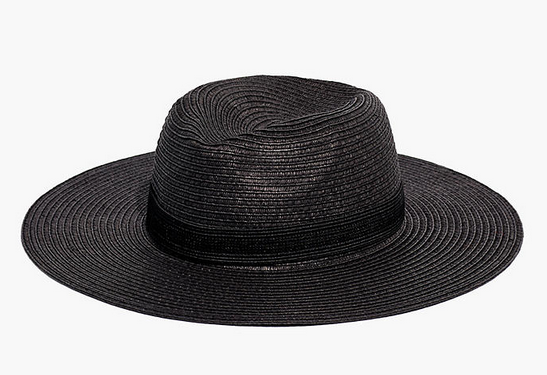 For your summer getaways, the Packable Mesa Straw Hat is going to be a perfect layer of protection on your head. S
o go ahead and throw this beautifully simple straw hat into your bag and its unstructured form will hold-up without turning out of shape so you can toss it out and put it on every time you need to!
Every piece is handwoven which means that it's always of great quality with a one-of-a-kind look and vibe!
Features:
Made of natural straw material
Maintenance through dry cleaning
Does not lose its shape easily
Cheaper than other brands
Available in sizes S-M to M-L
Buy Here:
3. Lack of Color Riviera Cap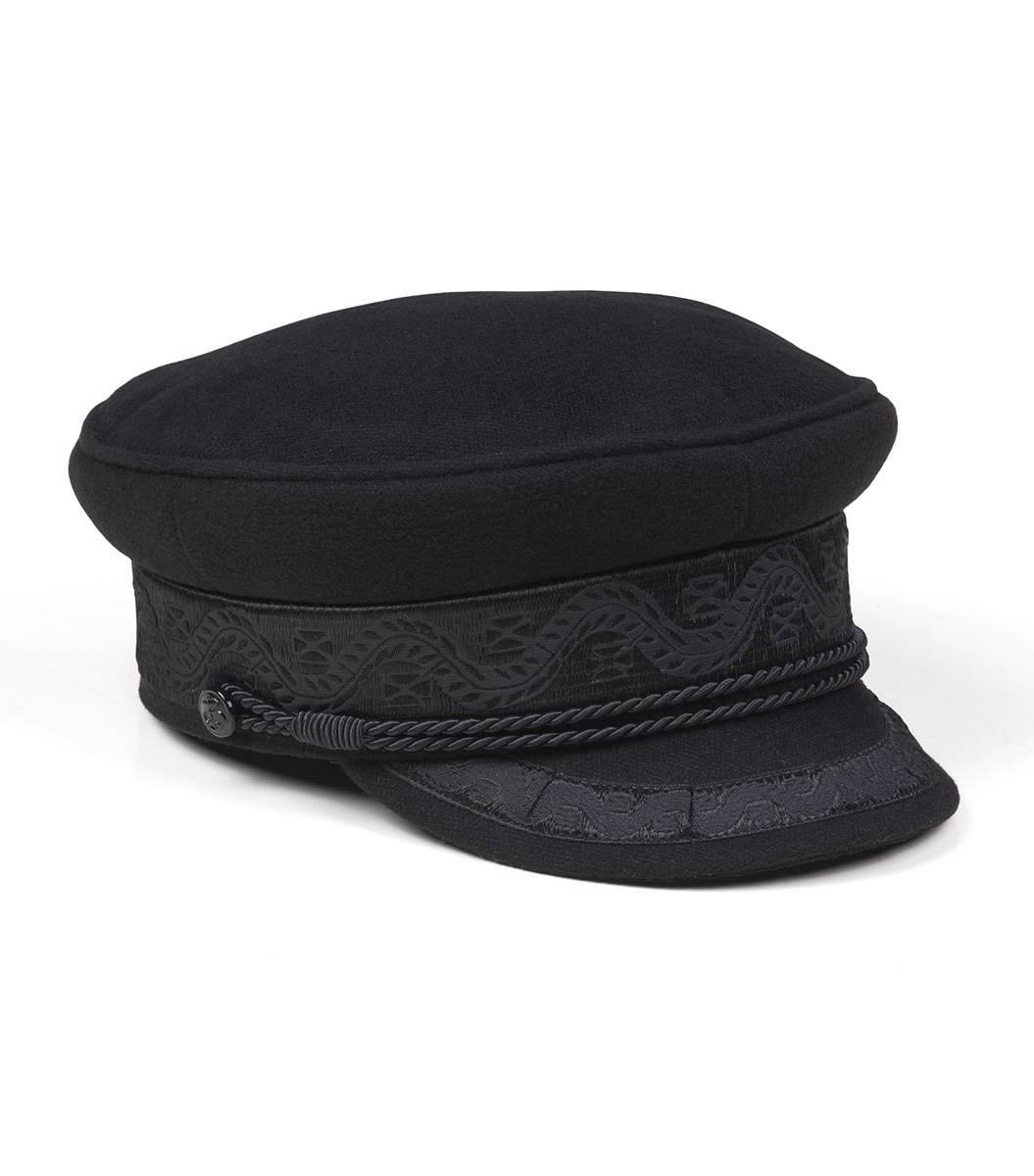 The Riviera Cap is perfect for the chic who has a bigger dome.
It takes the form of a sailor cap that has a vintage design and it can be paired with any kind of fashion and outfit if you really want to make a statement.
It is trimmed with sailor-inspired buttons and details, a vintage-looking Gonzo ribbon together with braided ropes.
It is a soft sailor cap with the black color which gives it a luxurious look.
Features:
Made of 15% Rayon and 85% Terylene
Black color prevents it from looking dirty easily
Vintage sailor cap design, perfect for every fashion style
Bigger sizes available for the big head gal like you
Buy Here:
4. Rag & Bone Floppy Brim Fedora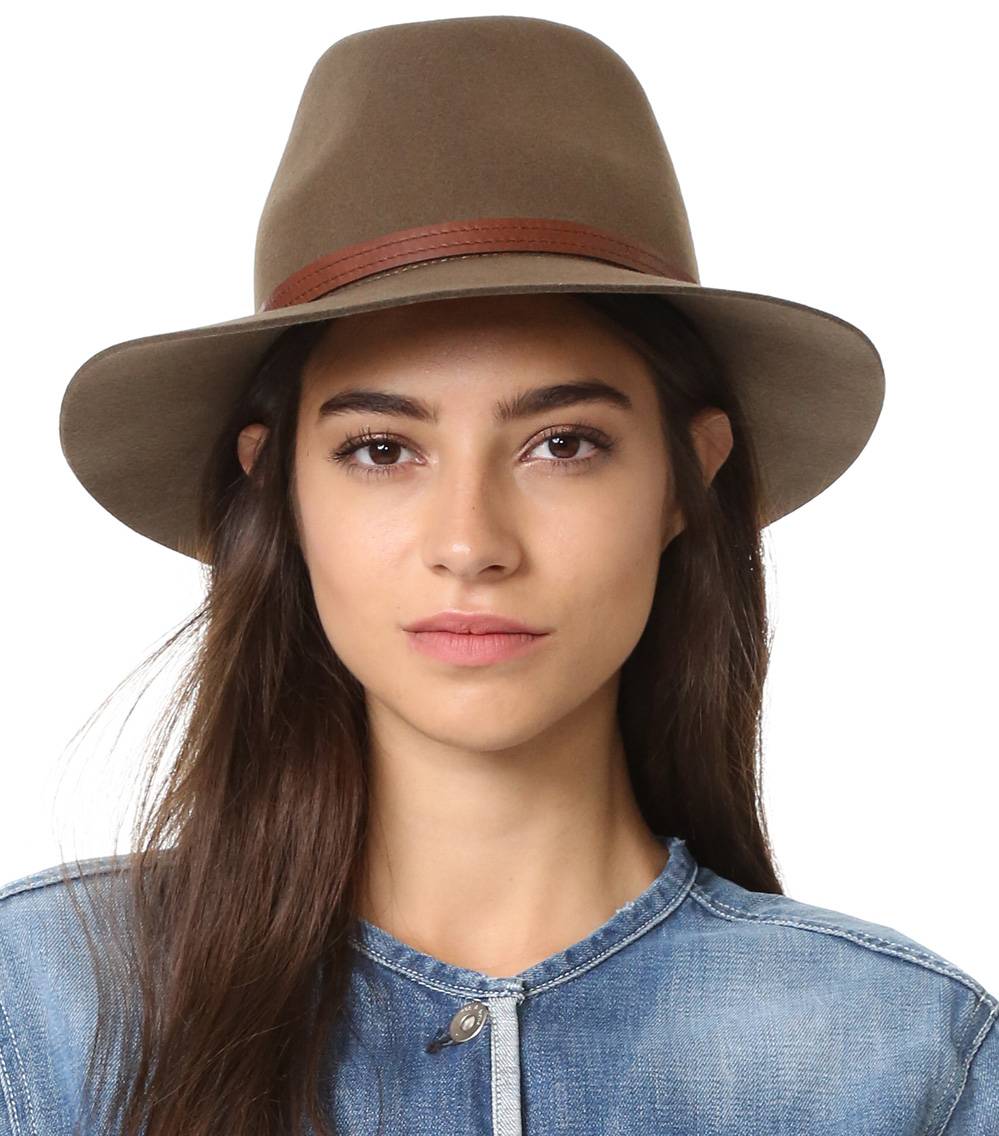 A charming hat from Rag & Bone that is inspired by the feel of menswear-inspired fashion, this hat is going to take your style to the next level.
It is punctuated by a brass stud that holds a slim leather band. The slightly uneven brim that it has gives it a classic look and perfect finish which can be paired with any kind of outfit.
And since it has big sizes available, it will surely fit your big dome perfectly.
Features:
Made of 100% wool
Maintained through dry and spot cleaning
Features a classic dark and luxurious design
Made in the USA
Brim: 3 inches/7.5 centimeters
Crown: 4.5 inches / 11.5 centimeters
Buy Here:
5. Janessa Leone Michaela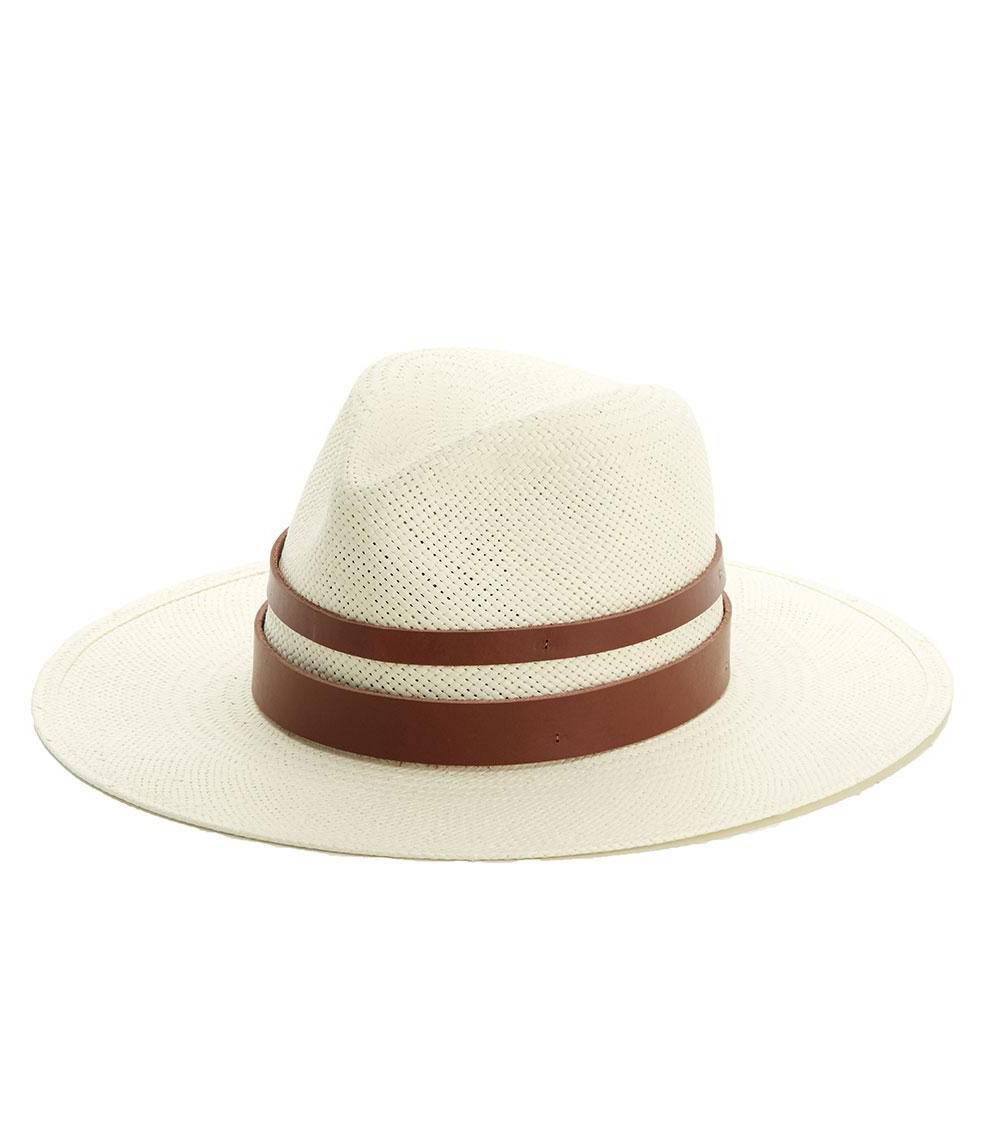 An elegant hat that is designed for those who love to look unique. The double band made of cognac makes it look beautiful from every angle.
It is designed with the comfort and protection of the traveler in mind.
It is a perfect blend of functionality and style and with the bigger sizes available for this head accessory, it's sure to fit the big circumference of your head.
Features:
Made of packable straw which feels like a Panama Straw
Durable fiber stuffing in every straw strand
Can be rolled and packed for 1 whole day and still go back to its original shape
Made in the USA
Beautiful Gold Screw Closures
Small, Medium & Large sizes available
Buy Here:
6. Sensi Studio Calado Straw Boater Hat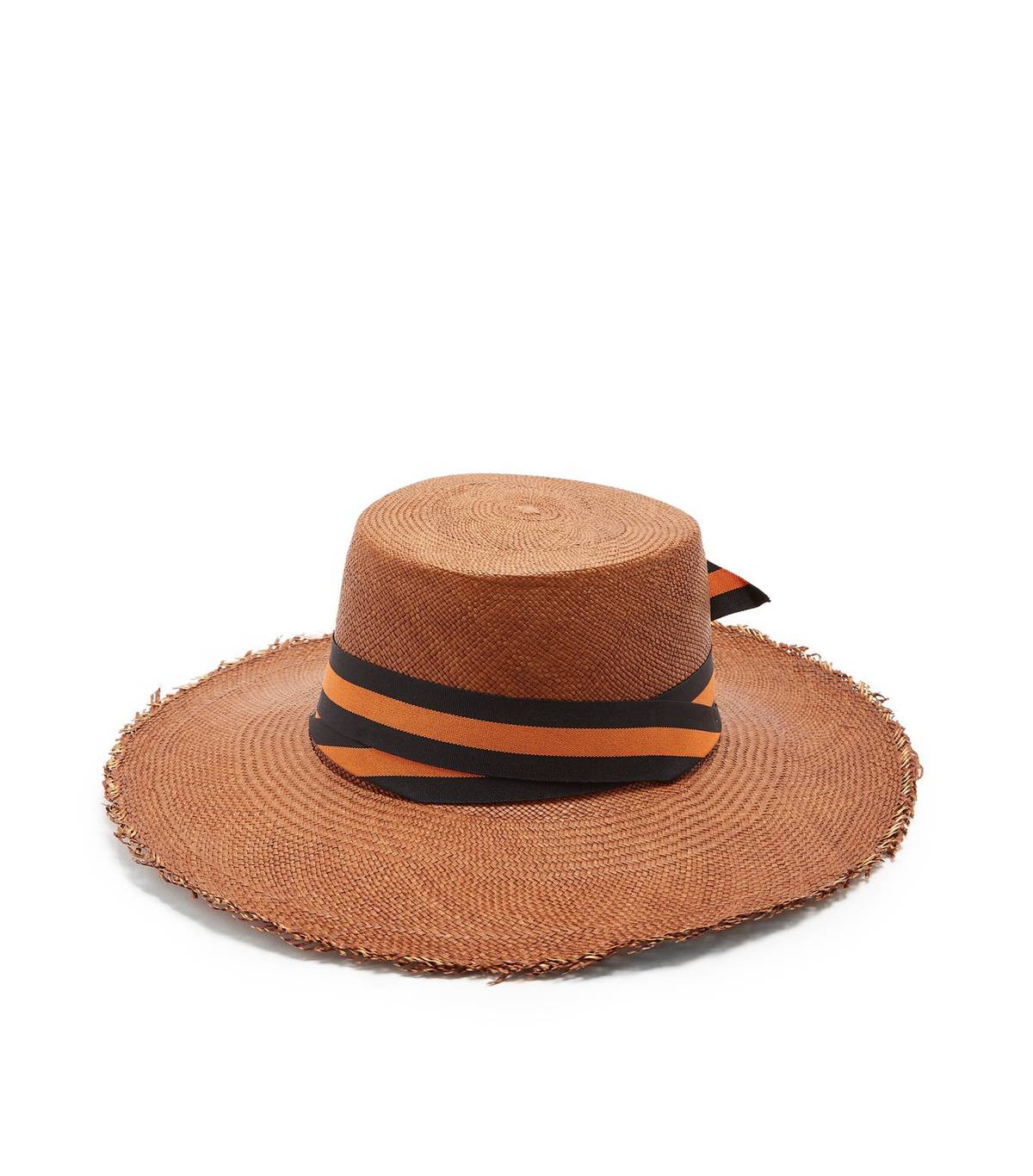 Sensi Studio offers a perfect picture of their workmanship with the dark beige Calado hat.
It features a boater silhouette and is made of toquilla straw which takes inspiration from the popular style in the 19th and 20th centuries. And with its adjustable red satin cord that extends below the chin, it will surely stay on your head no matter how active you become or how strong the wind blows.
It's perfect for your next coastal vacation especially when it's paired with delicately nice gold jewelry and a simple-looking sundress.
Features:
Made of Toquilla Straw
Handcrafted in Equador
Features an adjustable red satin cord
Browband made of black cotton
Buy Here:
Stay in Style with a Well-Fitted Hat!
Being one of the most exposed parts of the human body, it is important that you protect your head especially when you're going on an outdoor adventure.
But doing this can become challenging especially if you have a bigger dome! Thankfully, the hats and caps that we've listed above are designed to fit perfectly on you.
Not only are they stylish, but they protect you from heat and cold so it's a win-win!
Just remember, know your size and have a clear picture of what you want to wear on your next vacation or wherever it is that you want to go while using a cap or hat.
Doing this will ensure that you're looking good and always on point.
Have you tried a hat or cap that has perfectly covered your head? Share your experience with us by joining the discussion on the comments section below.