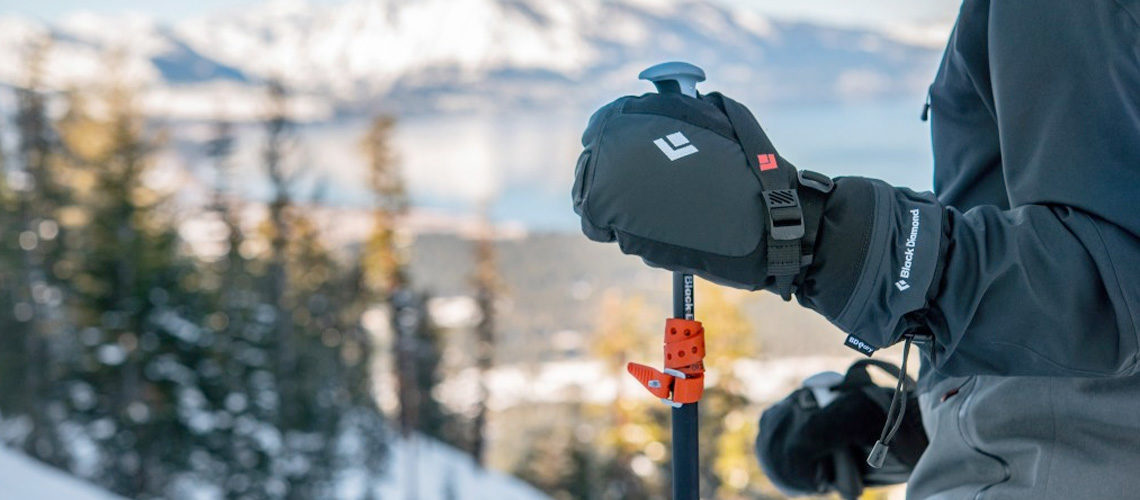 A nice pair of mittens are the quintessential winter accessory.
They'll keep you warm, happy, and just glad to have them.
We've previously featured the best heated mittens and the best wool mittens, but today we're taking a closer look at the best mittens overall, so some of them will be wool, some of them will be made from other fabrics… the one thing you know for sure is that we'll have something for everyone!
Here are the Best Mittens of 2023 to Keep You Warm:
1. Outdoor Research Alti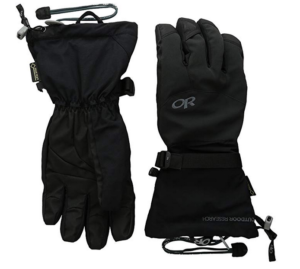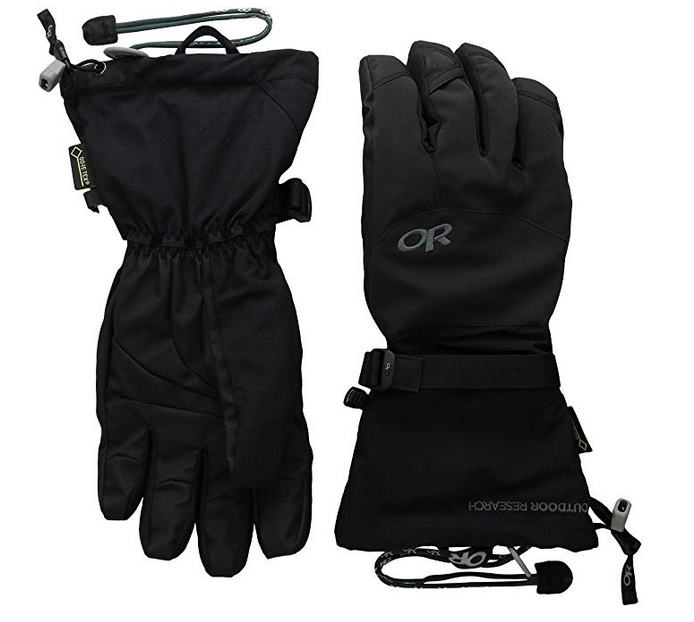 We have to start this list off with a powerful set of gloves. If there was a such thing as tactical mittens, it would be these.
They come in black, red, or a high-vis yellow.
You can tell the instant that you put them on that these mittens are serious business.
They have special ToughTek technology that prevents slipping, they use Gore-Tex for insulation and warmth, and the Kevlar stitching holds it all together. 
You can measure your hand to find the right sizing, most people say it fits exactly as expected.
When you're shelling out a decent chunk of change for top-of-their-class mitts, you expect a lot – and these won't disappoint.
You get what you pay for in every sense of the word, so if you're spending time in the cold and you need the best protection possible, these are hard to beat.
Key Features
Moonlite Pile fleece, Gore-Tex, synthetic insulation

Pittards leather palms

Kevlar stitching

Ready for any adventure
Buy Here
2. Öjbro Vantfabrik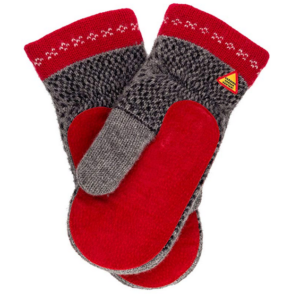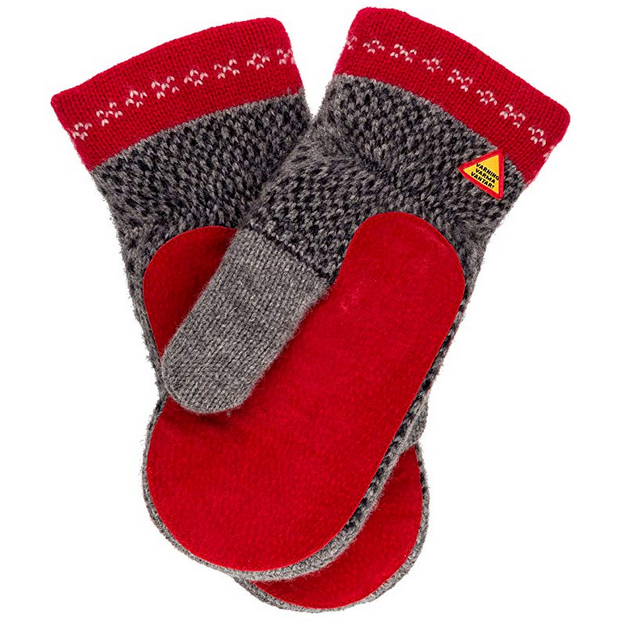 This brand earned our top rank on our list of woolen mittens, and here's a slightly different version of that.
These mittens have an extra layer on the palms for grip and so that you can use these for shoveling snow or whatever without having to worry about wearing out the fine merino wool in the palm area.
That makes these a more versatile option, and easily one of the best mitts we've ever come across, from any category.
The first thing you'll notice is how soft merino wool feels on your hands. It's such a treat just to be able to put these on, it almost makes going out in the freezing cold worthwhile. Almost.
These are very well made in Sweden, we have to tip our hat to our Swedish friends for such a special gift of a mitten. These truly stand out from the pack. 
Key Features
Imported from Sweden

Incredibly soft and surprisingly warm

Gorgeous design and craft quality
Buy Here
3. Marmot Expedition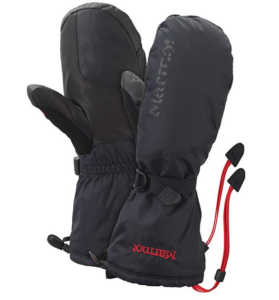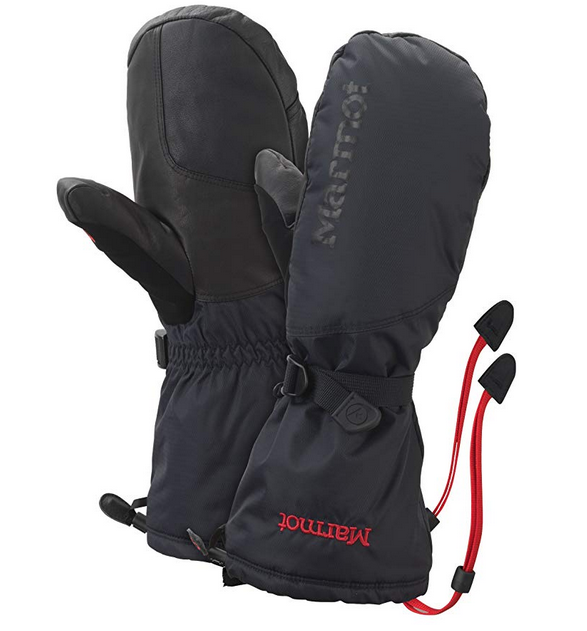 Here's a solid pair of winter mittens for when you need something a little more on the heavy-duty side, but you don't want to spend hundreds of dollars.
These are a step-down from the number one pick on this list, even though they're of a similar style.
Having said that, it's not a massive step down, so if you don't need the absolute best mittens in the world, then these are a great way to save some cash while still getting a near-perfect pair to protect your precious paws.
There are many layers here, from the super high quality nylon, to a 3d wicking lining, the primaloft one synthetic down, water repelling coasting, and washable leather that is between 0.6 and 0.8mm thick. 
Marmot has done an awesome job of creating a premium-feeling glove that won't break the bank, and it has earned them a solid top 3 position on this coveted list. 
Key Features
Reinforced leather palms

Wrist strap and gauntlet keeps out snow

Primeloft insulation and DriClime lining
Buy Here
4. Dachstein Woolwear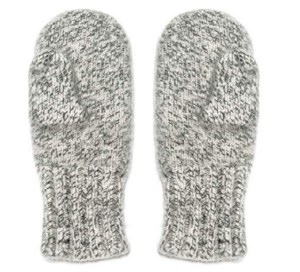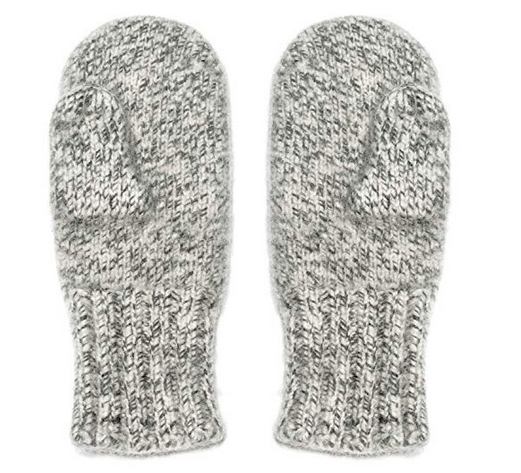 Here's a lovely 4-ply woolen mitten made by Dachstein Woolwear out of Austria.
These gloves are made from Austrian boiled wool, and imported right from Austria.
We love seeing the best wool gloves from all around the world, and these ones certainly belong in those ranks. Different places use the unique wool they have available, and add their own local touch to it, and these gloves are no exception to that.
Made using organic wool, these gloves comes from a mountain region where they're made by small factories, mostly family-staffed, so it's cool to know that you're supporting a small business somewhere on the other side of the world (depending on where you're from, of course!
Most of our readers are from the United States, but we love hearing from people all around the world! We see you!)
The boiled wool can absorb a lot of water without losing its ability to insulate and keep your warm, making it quite unique.
You get to wear a cozy pair of wool gloves, even when the conditions are a little more on the wet side.
With the 4 layers of wool, these gloves are incredibly warm and incredibly effective at keeping you comfortable all day. 
Key Features
Made in the Dachstein mountains by small family factories

Organic wool

Amazing quality

Built to last and to keep you warm
Buy Here
5. Burton Women's Gore-Tex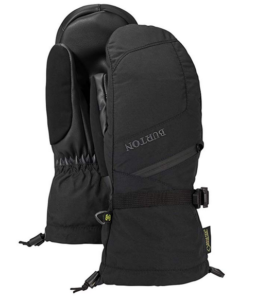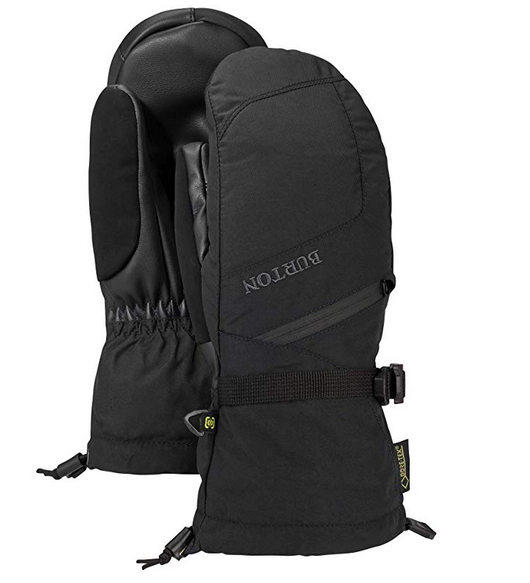 These Burton mittens are available in women's sizes from x-small to x-large, so even if you're not a woman, you can likely find a pair that'll fit you just fine.
These gloves allow you to control your touchscreen while wearing them, and has a great grip in the palm so you won't drop the phone, either.
This is a mitten/glove hybrid, so there's a removable fleece liner, and gloves for your fingers, or wear them as mittens.
You can wear the liner on its own when you need your fingers, like if you're shoveling, or you can put the liner over top for added warmth, or just wear the liner shell on it's own. 
Versatility is the name of the game with these mittens/gloves, they are unique and pretty cool so they deserve a spot on this list.
The quality is solid, it uses Gore-Tex to help keep you warm, and to keep your hands dry.
When you don't want to have more than one pair, these are perfect, especially for traveling or camping or when you just don't know exactly what the weather will have in store for you.
Key Features
Ultimate touchscreen grip and control

Mitten and glove hybrid that can function as both

Versatile, very warm or very maneuverable based on what your priority is at that moment
Buy Here
Things To Keep In Mind When Buying Mittens
Unlike form-fitted gloves that need to fit nearly perfectly, you have a bit more leeway with mittens, whether they're tactical in nature for going on adventures and when your life is on the line, or they're just a simple pair of wool mittens for wearing on your way to the bus.
Mittens don't need to be a perfect second-skin fit, so they're easier to shop online for, because it's much more likely you'll end up with something that fits perfectly. 
We have a good mix here of options, which ones are your favorites?
Are you looking for function and durability above all else like the Outdoor Research mitts, or something that looks gorgeous and you can pass down like the Öjbros, or maybe something in between?