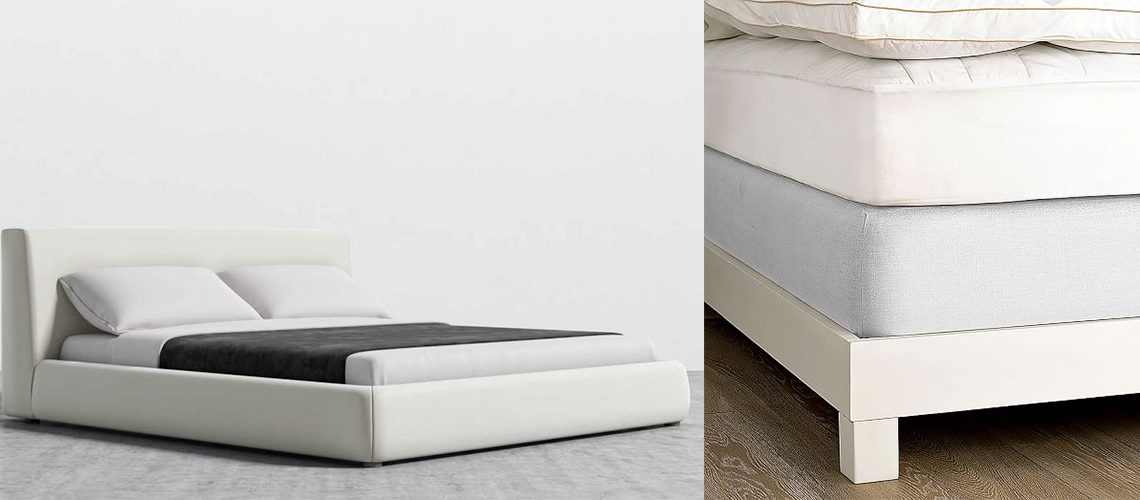 Platform Bed vs Box Spring – Whats the Difference?
There are many different types of beds on the market from canopy beds to day beds, to sleigh beds, platform beds and more.
The main difference between these types of beds is that some require a box spring while others do not.
If a bed does not require a box spring, then it is most likely a platform bed.
In this article we are going to talk about the difference between a platform bed and a box spring bed as well as list the pros and cons of both.
By the end of this article you will be able to determine which type of bed is right for you!
Platform Bed vs Box Spring – What's the Difference?
Platform Beds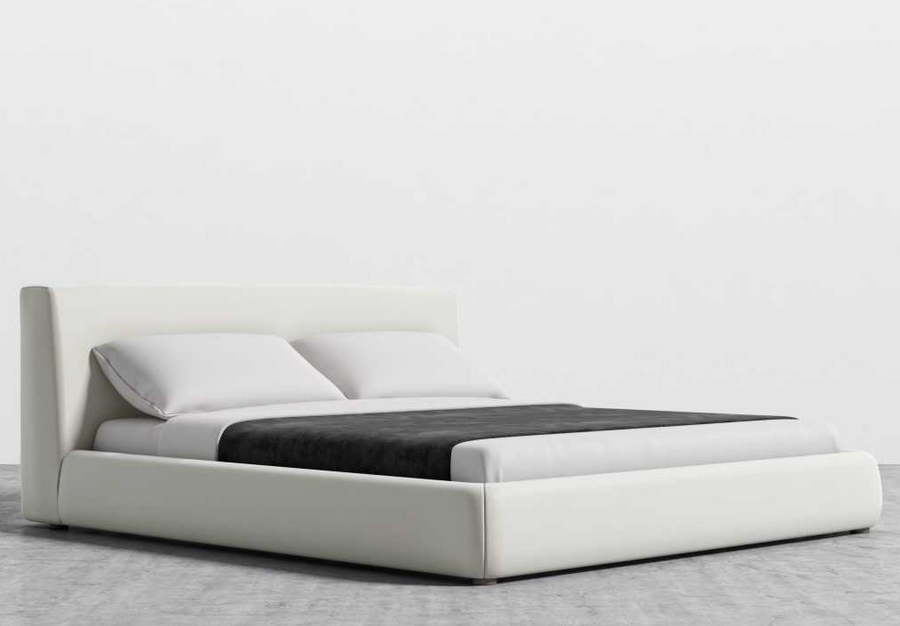 A platform bed is a low profile bed frame with a solid or slatted surface for mattress support.
The standard height of a platform bed ranges between 5 to 12 inches.
Other traditional bed frames such as sleigh beds, canopy beds, or four-poster beds may not adequately support a mattress—a box spring or a mattress foundation usually needs to be paired with one of these frames. 
Platform beds are often times a more affordable option because they do not require a box spring, they already have a built-in foundation.
As you can see in the image above, he mattress sits directly on the bed, no box spring underneath.
Platform beds come in different styles such as headboards and foot boards, storage drawers, upholstered, tufted, modern, contemporary, traditional, and more.
We also love platform beds because many of them come with attached night stands or storage drawers which provide extra space without taking up a bunch of space in your bedroom.
To see a list of platform beds with attached night stands, checkout our article here.
They are a great option for apartments or studios where space is more limited.
Platform beds support all mattress types such as foam, latex, and memory foam mattresses.
Though innerspring mattresses may be supported by platform beds, they are better paired with box springs.
Pros of platform beds include:
Compatible with most mattress types
Save money
Modern/contemporary look
Huge variety of styles
Commonly includes added storage or attached night stands
Cons of platform beds include:
They tend to be lower to the ground which might be uncomfortable for those with knee or back problems
Harder to move
Firmer surface may cause pressure points for those that are sensitive or have previous back injuries
Box Spring Beds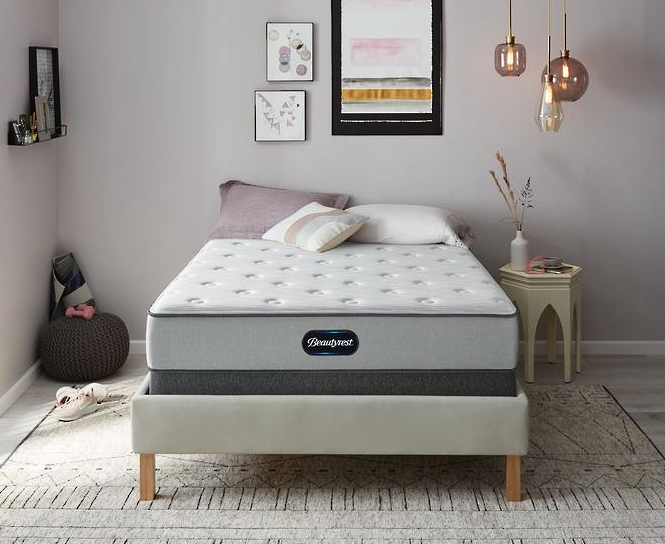 A box spring is a wooden box containing a layer of springs, covered by a breathable fabric on top and a dust-barrier fabric at the bottom.
Some box springs have a steel frame for enhanced support. Box springs may be placed directly on the floor or on a bed frame for extra height.
Keeping it on a bed frame also prevents skidding or prevents your mattress from falling in between the bed frame.
The layer of coils in the box spring are intended for promoting airflow and help absorb body weight.
Box springs are popular because they complement innerspring mattresses because the layer of coils in the mattress align with the coils in the box spring.
Ultimately, this makes your mattress softer.
One important thing to note is that while box springs are great with innerspring mattresses, they are not compatible with memory foam or latex mattresses.
The weight of the mattress will break the coils and cause sagging and less support.
Pros of box spring beds:
Coils promote cooler sleeping
Shock and weight adsorption
More give
Cons of box spring beds:
Potential to become noisy over time
Less durable
Not compatible with several mattress types
More costly
In summary, a platform bed is a bed frame with a built-in foundation, while a box spring is a foundation that may be placed on a bed frame.

If we were to decide which option is better out of the two, we would choose a platform bed.
We love the idea of it being more affordable but also compatible with almost every type of mattress.
They also will last longer and remain firm over time.
But at the end of the day, if you are looking for a taller bed and just prefer a box spring, it will simply come down to personal preference.
Other Types of Bed Bases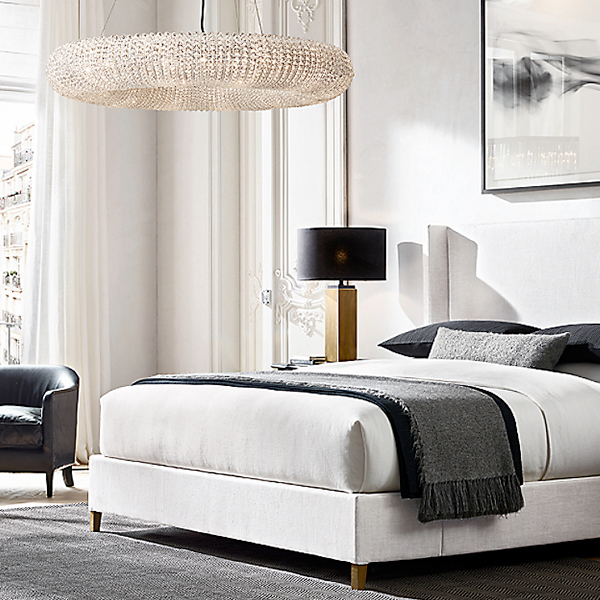 Mattress Foundations are similar to platform beds but rather than a full bed, they are a wooden box with slats that you use for enhanced support.
The slats are covered by a breathable fabric.
They are basically a platform bed without the storage, headboards and foot-boards.
Mattress foundations are compatible with all mattress types and the slatted frame provides a lot of support.
Adjustable Bases allow you to elevate your head or feet at a desired angle via a remote control.
These adjustable bases provide some luxurious features such as zero gravity positions, head and foot adjustments, and programmable settings.
Conclusion
Choosing whether to buy a platform bed or a box spring depends on the type of mattress you have.
If you prefer a traditional innerspring mattress, a box spring would be a better choice to improve the comfort of your bed for a good night's sleep.
If you have any other type of mattress, then we recommend a platform bed.
There is no reason to spend the money on a box spring if you don't have to, unless you need the added height.
Platform beds provide all of the features of a bed frame but with a built in foundation and many times, built in storage and night stands.