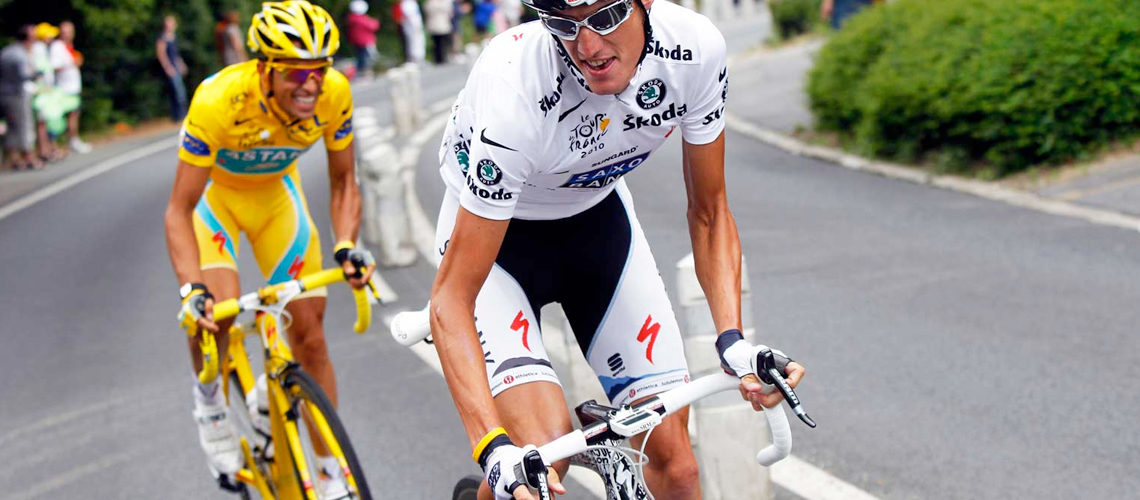 Every sport and hobby has its own essential equipment and gear. Sure, you can ride a bicycle without cycling gloves, but gloves offer added comfort, grip, and protection. 
If you're riding for long-distance, or you're riding a BMX and doing tricks, or just commuting to work on a road bike, having the right gloves is absolutely essential. The hazard you encounter will vary, but gloves can protect you from getting hit with dust and debris, they can stop your hands from getting sweaty and slipping, they can help you in case you fall while doing a trick, and more. 
There's something indescribable about riding down the open road, or landing a trick you've been working on as your friends gasp and lose their minds watching. Whatever your reason for riding is, we want you to be safe, stylish, and protected, so here's our curated list of the best cycling gloves. There's a variety of options here, some have fingers and others are fingerless. It really comes down to what type of cycling you're doing, and your personal preference.
Since we're looking at different styles, you can ignore the numbers on this list, because all of these pairs are exceptional gloves for riding bikes, but they're all quite different, too… so saying that one is definitely better than another can be kind of like comparing apples to oranges.
With all of that preamble out of the way, here's the only list you need when you're shopping for cycling gloves online.
Here is a Comprehensive List of the Best Cycling Gloves Worn by the Pros in 2023:
1. Castelli Cw.3.1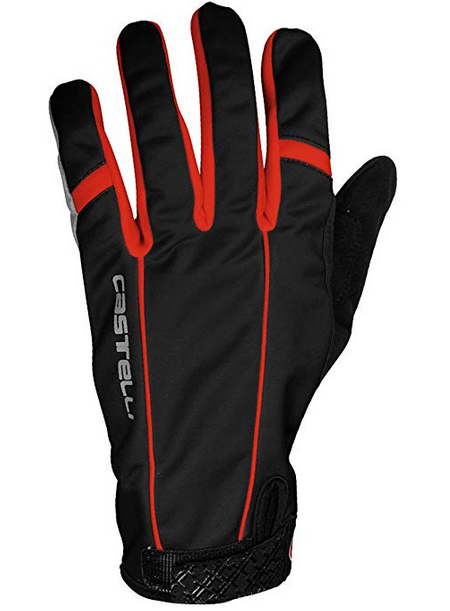 Our favorite pair of gloves for cycling are made by Castelli. Once you try them on, you'll understand why, but in the meantime, here are some reasons to love them.
These gloves are made with leather, and have a number of features that make them great for riding. They offer a good amount of windproofing, so when you're cruising down the road on a windy day, your hands are protected. In addition to windproofing, these gloves are also waterproof, so even when you're cycling in rough conditions, you're all good. 
Waterproofing is important because sweat and rain can both cause your hands to get slippery, and having a hand slip off the handlebars is never, ever a good thing. Even though these gloves are waterproof, they're still breathable, so even on warmer days, you're not going to overhead. 
They have an excellent grip, which is good for comfort and safety alike. Finally, the last little bonus is that these gloves are able to control the touchscreen on your phone. If you're serious about cycling and looking for a full-fingered glove, this pair is a great choice. If you're new to cycling, you may want to keep looking at the rest of the options. 
Key Features
Windproof gloves protect you from the elements

100g Thinsulate insulation to keep your hands warmer

Waterproof, but still breathable

Silicone print on the palms helps prevent slips and gives you extra grip and control

Thumb and index fingers will work on your smartphone touch screens
Buy Here
2. Gore Bike Wear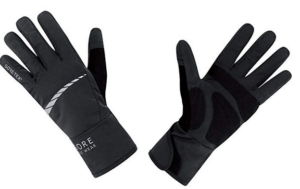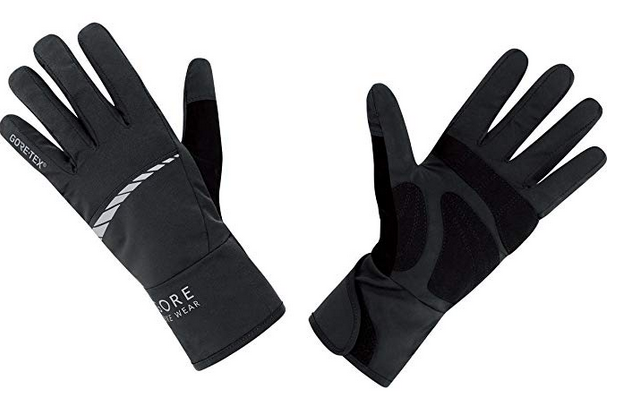 These gloves by Gore Wear are surprisingly lightweight considering how heavy-duty and strongly constructed they are. Using GORE-TEX technology, they help protect you from the wind and the rain, while still being decently breathable for nicer weather. They have several areas on each glove that are reflective, which is a good safety feature because as a cyclist, you can never be too visible. 
These gloves are washable and that is a very nice feature because after a few tough rides where you've worked up a huge sweat, you're going to want to clean them, and it's as easy as tossing them in your laundry machine. 
The cuffs use Velcro to adjust and it does a good job of creating a comfortable around your wrist. These are known to fit somewhat small, so just keep that in mind when you're choosing a size, they're a touch on the smaller side. If you're right on the border between two sizes, go for the larger one with these.
Key Features
GORE-TEX technology offers protection from the elements

Sweat pad on the thumb lets you wipe away sweat effectively and safely, without the risk of getting slipper hands

Machine washable
Buy Here
3. Pearl Izumi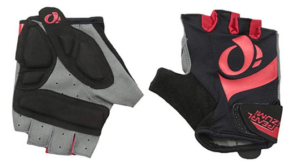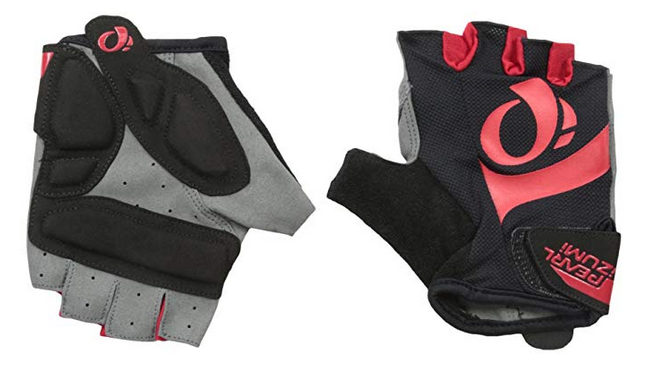 These Pearl Izumi gloves are great. They're lightweight, they have two layers of protection for the sensitive areas on your palm, you can machine wash them, and they've even got some extra gel padding. 
These are really, really crucial to have if you're riding on bumpy terrain or doing a lot of jumps and tricks. The gel makes a world of difference, believe it or not, and helps to absorb more of the impact before it has a chance to rattle you. Even for long-distance endurance biking, having that padding helps your nerve endings and keeps your hands comfier, keeping you more focused on the challenges that lay ahead.
The philosophy behind these gloves is that with so much gear, the goal is all about shaving off every last second, going lighter, minimalist, less is more… but Pearl Izumi believes that a big part of endurance biking takes place in the mind, and by setting the mind at ease with comfier and more resilient gloves, it's going to be worth carrying a tiny bit of extra weight. 
The fingerless design is great for riding on hotter days. In rare cases, the stitching could be a bit better, but these gloves still offer fantastic value for a very low cost. 
Key Features
Lightweight but still with multiple layers
Gel padding for added comfort and shock absorption
Focus on protection and comfort rather than being as light as possible
Buy Here
4. Zackees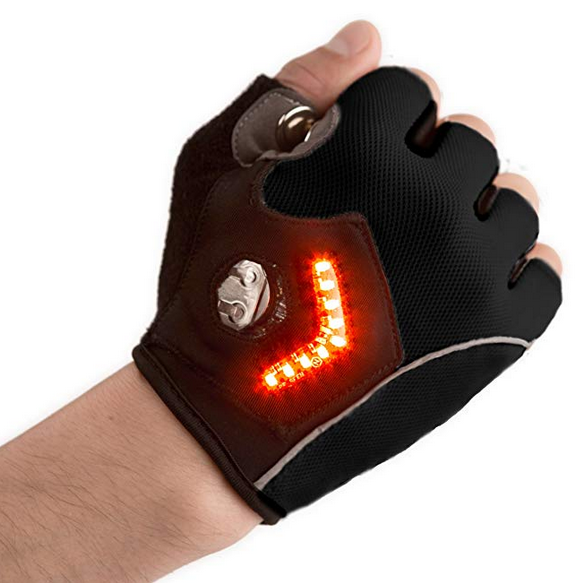 There's something you probably haven't seen before. Every cyclist is taught the hand gestures for signaling their intentions, like turning left or turning right, but there's one big problem with that. Even though cyclists know what the signals mean, most motorists are still clueless, not paying attention, and are just trained to look for a flashing red light to signify a turn, not some high-speed game of highway charades
These award-winning gloves by Zackees have actual turn signals on their exteriors. Instead of having to take an arm off your handlebar to signal, you can simply shift your hand position a little bit to activate the signal that's on your left or right hand glove. It's a pretty genius idea, and it can save lives. 
In between the thumb and pointer finger, there are two medal pads, and all you need to do is simply tough them together by moving your thumb inwards, and the signal will go off. 
Key Features
A much better way to signal your intentions to motorists

Better than traditional turn signals for bikes, too, because these don't need to be installed or mounted, they're right in your hands
Buy Here
5. Fox Digit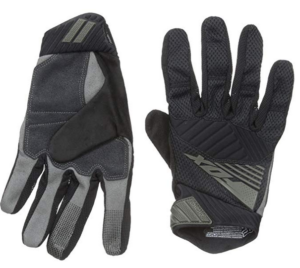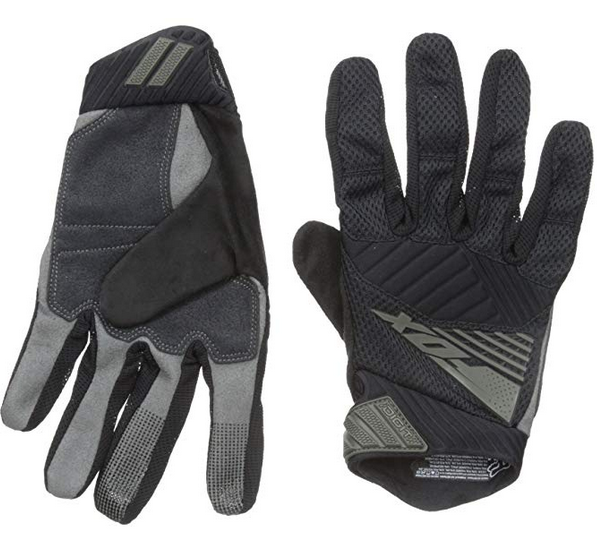 These gloves are made by Fox Racing, and they're specifically meant for BMX riders. They offer some pretty decent protection at a super low price, so it's hard to really argue against picking up a pair, you'll be glad you have them the next time you wipe out. They come in a ton of different sizes, they're super comfortable, and they fit better and better as time passes. 
These gloves are made from 50% nylon, 32% poly, 10% neoprene and 8% polyvinyl. The synthetic suede material offers protection for the palm of your hand (with a double layer over the palms), and the back of these gloves is a breathable mesh. 
These don't compare to the gloves at the top of this list in terms of quality or craftsmanship or durability, they're still much, much better than nothing. This is the cheap, basic option. We wouldn't recommend getting anything below these, though, because the protection levels start to fall off quite quickly.
Key Features
Comfortable, and they get even better as they conform to your hand shape

Good protection for your hands when you bail, especially onto concrete

Affordable synthetic materials so you don't have to worry about scratching or tearing a pair of $100 high-end leather bike gloves
Buy Here
What To Look For When Buying The Best Gloves for Cycling
Since there's a lot to consider when buying these, here's a quick buyer's guide to help you make the perfect choice. 
The first thing to consider is how protective gloves are. If you're mountain biking, BMXing and doing tricks, or anything that gives you a higher likelihood of bailing, you'll want more protection. Even casual riding, going a couple miles a day to work can use some form of protection, but lighter smaller gloves will do the trick in most cases, instead. 
The big thing that every pair of cycling gloves should have in common is excellent grip. Sweat and rain can wreak havoc on your grip, as you're trying to wipe your face, and get your hand back on the handlebars, it's easy to slip if you're riding in your bare hands.
Some gloves will be thicker, and able to absorb more shock and impact. This isn't just useful for people who do extreme biking, but even regular riding down the road – there's tons of little bumps and shocks, small rocks, curbs, etc.