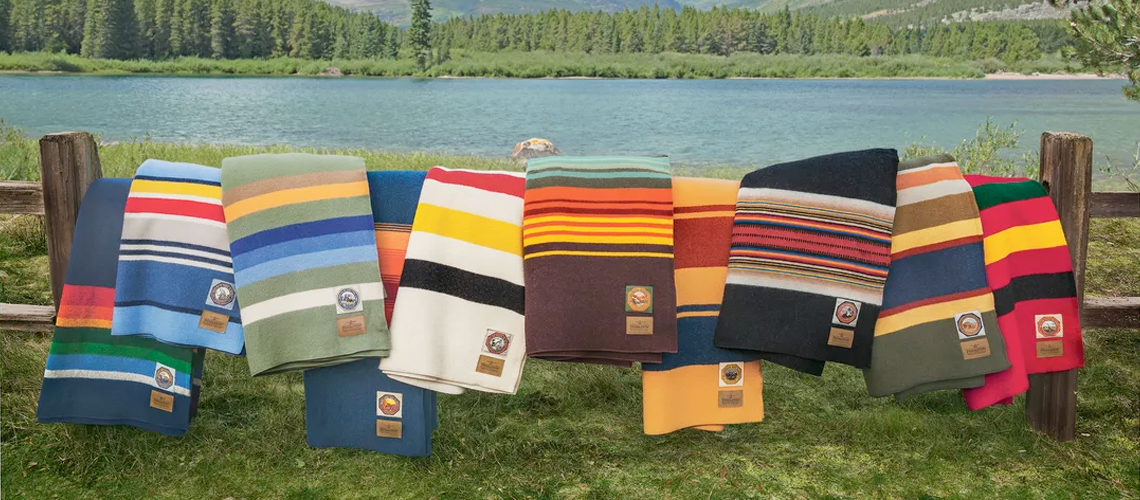 Good sleep is an important thing. It helps one recover from what was lost the day before.
But sleep can be an elusive thing if one lacks the gear that will make it become achievable.
First thing, you'll need a bed that's comfortable enough with good bedding and a warm blanket!
These are the things that you need to include in your shopping list.
In this article, we're going to put our focus on Wool blankets.
Not only are these blankets cozy to sleep with, they are beautiful as an accent piece on a couch or chair or at the foot of your bed.
Here's the Best Wool Blankets of 2023 Reviewed:
1. Woolrich Hudson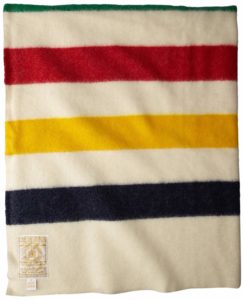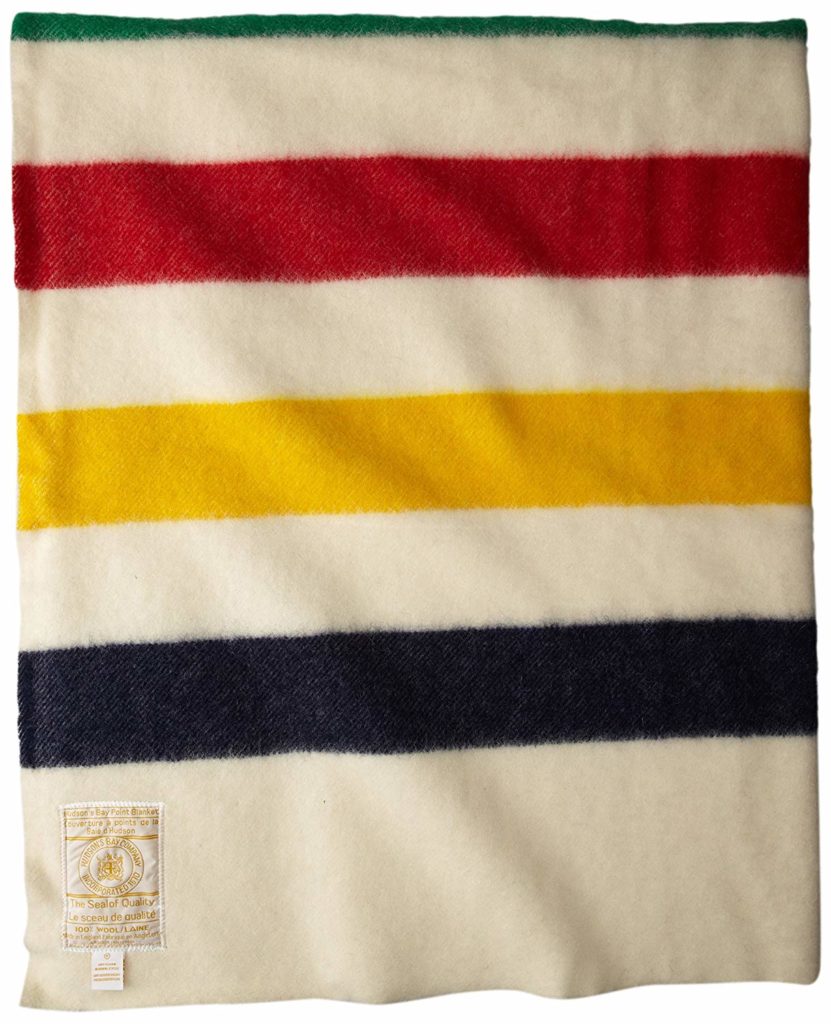 Woolrich Apparel, the renowned manufacturing company of fabrics has made a masterpiece in the form of a blanket. It is made of 100% wool from England, New Zealand, Wales, and India which is made into a perfect blend to provide comfort and warmth every single time. And it does this without giving you any health complications
There are customers who have been expressing concerns especially about some hitches that hover around the blanket. One issue has to do with the color which easily faces but it should be noted that it's only meant to be dry cleaned. Still, there are those who complain about the edge's tendency to fray since they are not stitched.
The Woolrich Hudson blanket is 108 inches wide and 100 inches in length. It weighs around 12 pounds with natural colors and multi-stripes that complement the overall design. It's an attractive piece of fabric that will definitely make the interior of your bedroom look even better. There are six (6) available colors to choose from.
Maintaining this wool blanket may require some effort but it's still worth owning. It's one of the best in the market and if you're love beauty, its colors will surely be attractive to you. Still, we think that the blanket would do better if the edges were stitched so they can avoid becoming threadbare in time.
Pros
Designed to provide comfort and warmth
Available in 6 attractive colors
Durability and strength tested
Cons
It is expensive compared to other brands
The edges don't have protection against fraying
Buy Here
2. Pendleton Yellowstone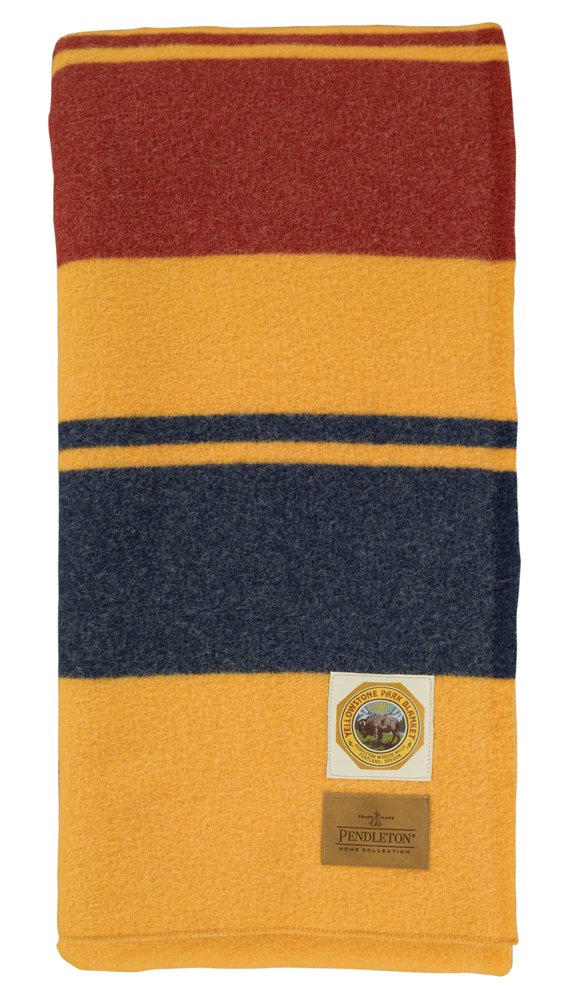 This famous brand is known for its high-quality woolen products that are given a touch of class. Those qualities are definitely not missing in this Pendleton Yellowstone 100% Pure Virgin Wool blanket. It is soft and is guaranteed to keep you warm every single time. It has been named after one of America's National Park which is the reason for its name.
The Pendleton Yellowstone National Park blanket is one that is of high-quality which is why a lot of users only has the positive things to say about it. But just like any well-performing product, it also has a few people complaining about its medium thickness and high cost. While there are those who don't appreciate the blanket being thin as it is; others have expressed appreciation of it for that very reason.
The Pendleton Yellowstone blanket is a colorful masterpiece. It has a bright yellow color with stripes that are dark blue and red in color. It's a lightweight piece of bed accessory that is 80 inches long and 90 inches wide. To make known its authenticity, there's a Pendleton label and another one that is woven to the blanket which contains the name of the park plus an image that depicts an essential feature.
The blanket can be easily packed in your backpack when it's time to go on an outdoor camping adventure. It's going to fit in so perfectly that you'll be able to stuff more stuff to it. It gives the warmth and comfort which is essential when you're sleeping in a tent under the clear night skies. When it comes to washing methods, the blanket can only be dry cleaned. It truly is a product that is of premium quality.
Pros
Soft and nice looking
Comfortable and warm
Durable
Cons
Buy Here
3. Kerry Mills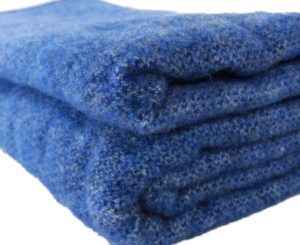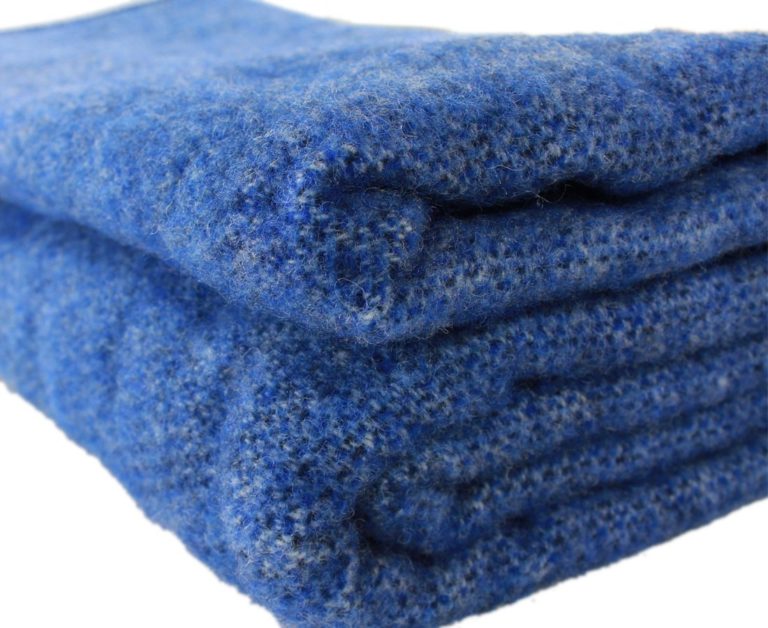 A wool blanket made by a brand that is known for making wool products that are of premium quality. It features a solid design and is made from 100% wool which is super soft, warm, and comfortable. The blanket is 90 inches wide and 108 inches long – a dimension which fits perfectly on a king or a queen-sized bed.
One negative point though is that using the Kerry Mills blanket may make people with sensitive skin feel scratchy. Others also complained about its material which seems to be loose. It might be a special case though because of the very small number of users complaining about it while the majority of the feedback actually commends the blanket being made of premium quality wool. Other consumers also have concerns about its size that living up to what it's supposed to be.
The Kerry Mills blanket is available in seven colors; (purple, green, blackberry, fuchsia pink, grey, blue, and marigold yellow). The fabric is woven excellently with its edges stitched to prevent loosening in the long run. All these plus the high-quality materials used in making the blanket gives it guaranteed durability. This means that you're going to enjoy the warmth and comfort that it provides for longer.
Through the years, the company has been a leader in woolen products and it's going to continue doing so in the future. Their blanket is not the best they can offer but in terms of functionality, it is going to work perfectly in providing much-needed warmth and comfort during the cold of winter.
Pros
Lightweight and sturdy
Premium look and quality
Cozy, warm, and comfortable to use
Stitched edges for guaranteed durability
Cons
Not the perfect choice for those who have a smaller bed
Buy Here
4. Faribault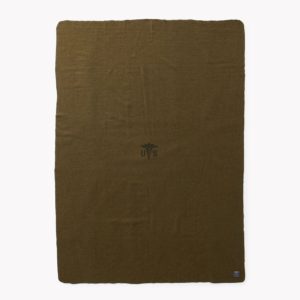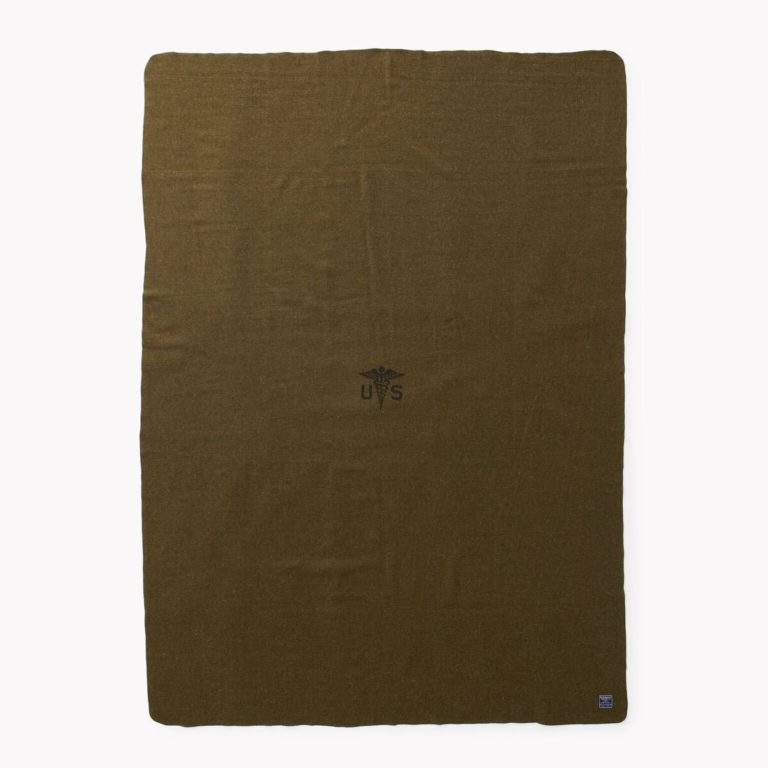 If you're looking for a blanket that can be used while camping in the wild then the Faribault Woolen Blanket is going to be a perfect choice! But that does not mean that you can no longer use it indoors. The company has been providing blankets for the US military for over a century and with their experience, you can rest assured that you're getting quality and comfort that every soldier deserves.
But we're not going to exaggerate and say that there are no negative comments about this blanket. Those who have been using it for a long time are easy to express their being satisfied with the warmth and comfort that it provides especially during the cold and chilly season. The scratchy feeling is also non-existent when compared to other brands. The flood of feedback that this bedding accessory is receiving proves the extent of expertise that the manufacturer has in producing comfortable blankets for everyone!
Made of 100% sturdy top-grade wool, it's a blanket that is going to stand against cold and other extreme weather conditions without any problem. It weighs just 3.5 pounds and is 90 inches wide and 66 inches long. Another great thing that makes it appealing to some is its plain design with lush green color. You can also choose between washing it with your hands or using a machine and it can also be dry cleaned.
You will surely feel nothing but love and appreciation for this awesome woolen blanket. And it takes just a single use of it to find out why. It's a top-notch product that provides a heavenly feeling every single time! Above all, we think that it's actually cheap for the quality and comfort that it provides. Because of that, it's going to get a 10 from us.
Pros
Built for durability and strength
Cozy and warm
Breathable and soft
Affordable price
Cons
It does not look luxurious and stylish
Buy Here
5. John Hanly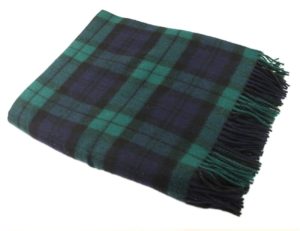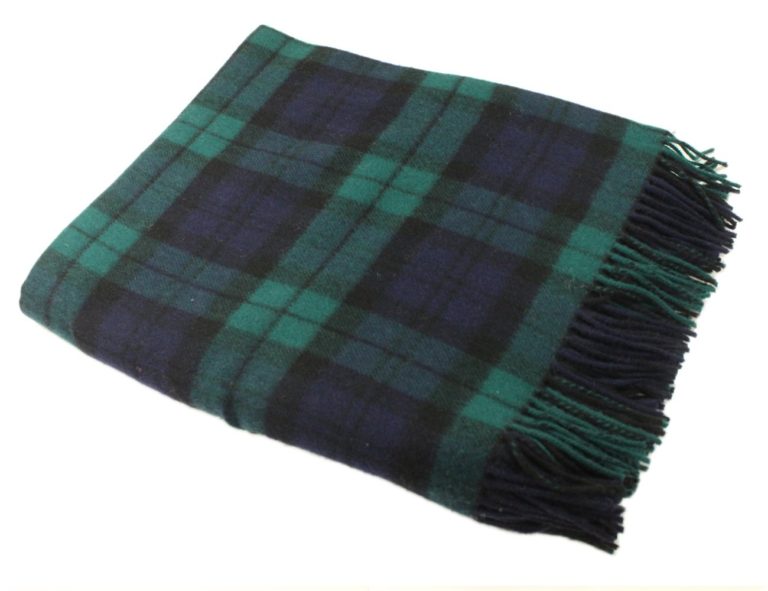 Finally, we come to the last wool blanket on this list. An attractive one which is capable of giving your bedroom the design facelift that it badly needs while keeping you warm and comfortable every time. It is made from 100% wool taken from lambs which brings a heavenly feeling of softness without compromising on durability. It is light but works very well in wading off cold making it a handy piece of fabric for your bedroom.
This blanket is made by John Hanly & Co seems to perform very well because it hardly has any negative report from users. Its effectiveness has resulted in plenty of customers being satisfied with its functionality. Many are delighted about the cozy feeling that it provides which is a testament to the company's dedication and commitment in producing garments that are as close to perfection as possible.
This John Hanly blanket is available in 7 color combinations: navy blue/green, aqua block, cream/green, blue/beige, royal stewart, cream/grey, and blackwatch. It weighs 1.5 pounds and is 54 inches wide and 71 inches long. There are fringes of threads on the edges with a beautiful plaid design which makes it enticing to many customers.
It truly is an enticing piece of bedding accessory and is undeniably eye-catching. Doing what it is supposed to do, it is sure to keep your warm and comfortable even through the bitter cold of the winter season. So if you're looking for a good woolen blanket that brings comfort and adds beauty to your bedroom, we would recommend the John Hanly Wool blanket as one of the best options.
Pros
Affordable but functional
Comfy and keeps you warm
Durable and sturdy build
7 attractive colors available
Cons
There's a limited set of patterns available
Buy Here
Things to Remember Before Buying a Wool Blanket
There you go, our top 5 picks of the best wool blankets that are available both online and in your local home furnishing depos. Just like any other product, it is important that you consider the brand that you're going to choose and the design that you want. Also, it is important to read and research how well a blanket function according to the reviews given by other users who already purchased one.
Take note of the size that you need as well and how often you plan to wash it as well as the method of washing that is most comfortable to you. There are blankets that are wide enough to fit a king or queen-size bed while others work best for a single bed. Wool blankets are also known to be a fan of dry cleaning so be sure to watch out for this detail if you want one that can be washed by hand or machine.
It all boils down to you having a clear picture of the blanket that you really need. Once you have all these details on your list then choosing the best one will be an easy task. Lastly, consider that budget that you have and if possible choose one that offers great value for its price.