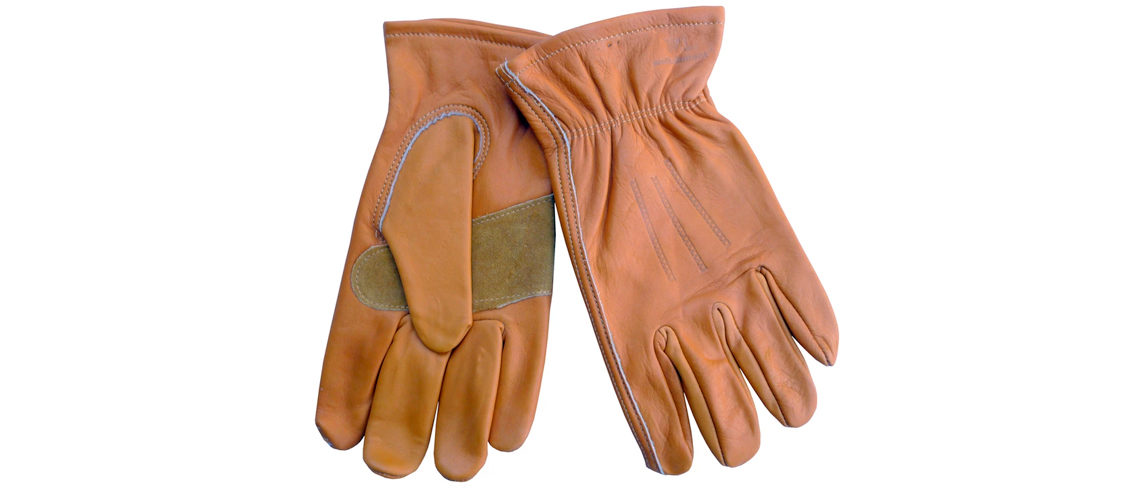 If you work with your hands often it's important to protect them by using a pair of high-quality work gloves.
Work gloves can be used for a variety of tasks including gardening, construction, mechanical work, and cooking, so it makes sense that there are so many types to choose from. 
Choosing the right type of work glove can be challenging, especially once you consider the different types of features available.
Some gloves are thick to protect from cuts and abrasions, while other gloves have textured palms to ensure you have enough traction for picking up tools and other objects. 
If choosing the right pair of work gloves seems overwhelming, we're here to help.
We've researched some of the most popular brands of work gloves available and examined their key features to ensure you purchase a high-quality product that meets your needs. 
When choosing the perfect pair of work gloves, don't skimp out on the features you'll need for the job.
After all, you only have two hands, so it's important to keep them safe from potential hazards.
Without further hesitation, let's look at our picks for best work gloves followed by an informative guide that goes over some of the most asked questions customers have regarding work gloves. 
Here are the Best Work Gloves of 2023:
1. Midwest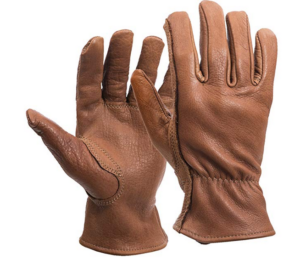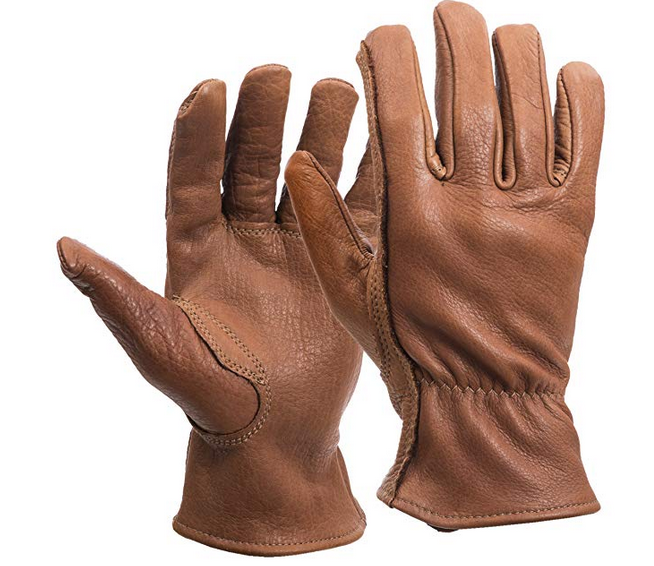 These durable work gloves from Midwest Gloves & Gear are American-made in the state of Missouri using 100% genuine American Bison leather.
Bison leather is considered one of the strongest leathers available, surpassing both deerskin and cowhide in strength. 
They are unlined to ensure dexterity and hand movement are never compromised on the job.
To ensure gloves stay in place while working, elastic bands have been added to the wrist area. For added comfort and protection from dirt, the cuffs have been hemmed to reach 1" past the wrist. 
Although sizes are listed for men, these gloves will work for women too.
Available in sizes small to xx-large. 
Key Features
100% genuine American Bison leather

Unlined for dexterity and hand movement

Hemmed cuff for comfort

Unisex
Buy Here
2. HexArmor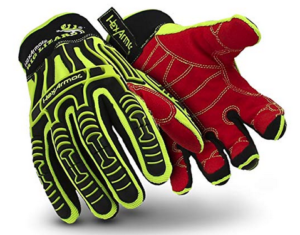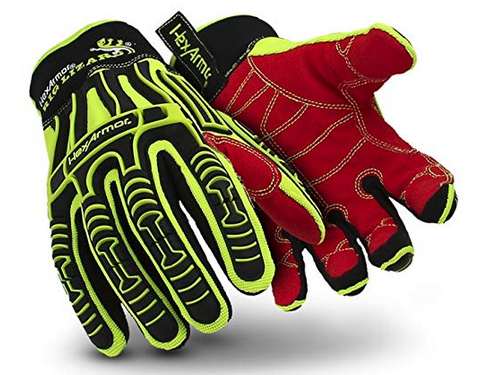 If the level of dexterity in your work gloves has been an issue in the past, you may want to try a pair of HexArmor Rig Lizard gloves.
These gloves boast a high level of dexterity with superior grip in both wet and dry conditions thanks to TP-X palms and reinforced stitching throughout.
They are advertised as resistant to cuts and abrasions. 
Not only are these gloves durable, they offer impact protection through a special IR-X Impact Exoskeleton that promises to redistribute up to 80% of energy away from the hands and bones following impact. 
If washing is a concern, HexArmor gloves are machine washable and can be put in the dryer on low or hung up to dry if you prefer.
Made in the USA, these work gloves can be purchased in sizes small to x-large. 
Key Features
Made in the USA

Cut resistant 

Machine washable

High dexterity 

Impact protection
Buy Here
3. G & F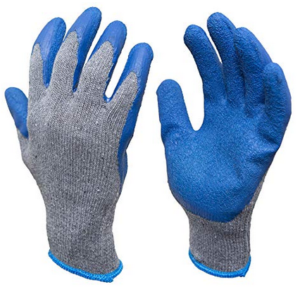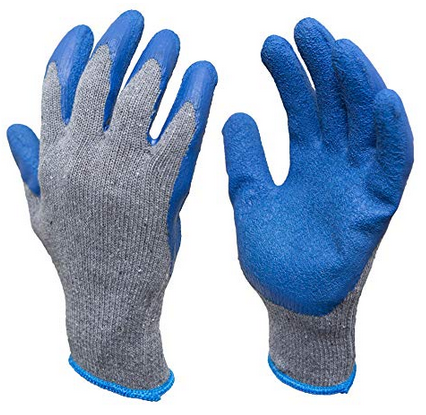 Sold by the dozen, these gloves are a cost-effective way to keep your hands protected on a budget while not sacrificing on quality. 
G & F Knit work gloves have a special blue latex coating on the palm, making them a good choice for jobs that require a substantial amount of grip, like construction, gardening, or mechanical work. They are EN388 standard certified achieving the highest level in abrasion resistance. 
The shell is made using 100% cotton,  so your hands will stay dry while sweat is absorbed away.
There are the standard sizes to choose from: small to x-large. The company provides a useful sizing chart in their images if you need help picking the perfect size. 
Key Features
100% Cotton

Blue latex coating

Textured grip palm 

EN388 standard certified

All-Purpose
Buy Here
4. Maxiflex Ultimate
If your work requires tactile sensitivity that you can't get from regular work gloves, you might want to look at this option from Maxiflex.
They are advertised as being 25% thinner than traditional foam nitrile gloves and offer increased sensitivity in the fingertips, so you get a full tactile experience. 
The micro-foam nitrile coating and micro-cup finish on the gloves is compatible with light oils while offering superior grip with abrasion resistance.
Knit wrists help keep dirt and debris from entering the glove, so your hands stay clean while you work, and the 360-degree breathability ensures hands stay comfortable. 
These gloves have been certified skin-safe by the OEKO-TEX association and received professional dermatological accreditation through the Skin Health Alliance, an independent dermatological association. 
Maxiflex offers these gloves in a large range of sizes, from xx-small to xxx-l, so you should have absolutely no problem finding the right size. 
Key Features
Micro-foam nitrile coating 

Knit wrists

360-degree breathability 

Fingertip sensitivity 

Certified skin-safe 
Buy Here
5. Wells Lamont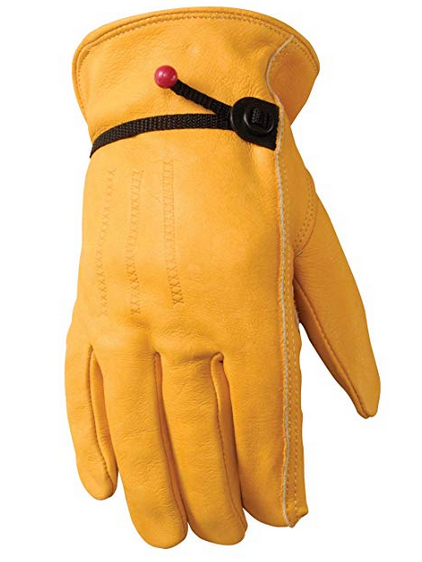 Don't let the low-price fool you, Wells Lamont work gloves are high-quality and made to last through tough jobs.
Made using 100% grain cowhide, these work gloves offer high puncture and abrasion resistance and offer reinforced leather palms for increased grip and durability.
This makes them a great choice for a variety of jobs: demolition, construction, farming, maintenance, and more. 
For the perfect fit, the wrists are adjustable using a ball and tape mechanism.
This helps protect your hands by keeping dirt and debris out and ensures the gloves fit well to get the job done. 
These gloves utilize the popular keystone thumb style to ensure efficiency and flexibility are never compromised while you work.
This is done by stitching the thumb separately into the palm for free movement. 
There are several sizes available, ranging from small to xx-large. 
Key Features
100% grain cowhide 

Adjustable wrist

Keystone thumb

Multipurpose

High puncture and abrasion resistance
Buy Here
Buyer's Guide for Choosing the Best Work Gloves
What are work gloves? 
Work gloves are a form of personal protective equipment (PPE).
There are different types of work gloves available, but they all share the same purpose: to protect hands from minor injuries like splinters, blisters, heat, and chemical burns while completing work projects.
How long should work gloves last? 
The longevity of your work gloves depends on a few factors.
First, the quality of your work gloves will need to be considered as not all gloves are created with the same high-quality workmanship.
The type of work and how often you use them will impact how soon you'll need to replace them, and finally, maintenance plays an important role too.
You'll know it's time to replace your work gloves when you notice obvious signs of wear and tear.
When your gloves reach this stage, they will not offer the same protection so it's important that they aren't used anymore. 
To extend the lifespan of your work gloves, you should ensure you are buying the right type of gloves for the job and keep up a regular laundering schedule.
Pay close attention to the cleaning instructions as not all gloves are washer-friendly. 
Why should I use work gloves? 
Work gloves are crucial for protecting your hands from hazards like chemicals, cuts, and burns.
Some work gloves are designed to protect against specific hazards, so you will need to ensure that you are buying the right type to suit your needs.
It's important to never use work gloves that are torn or worn-out as they won't provide enough protection against potential hazards. 
What are some general tips for using work gloves?
Some useful suggestions for using work gloves include removing jewelry like rings that could tear or rip gloves, choose gloves that fit well (not too tight or loose), wash your hands before and after wearing work gloves, and ensure you are disposing of them correctly.
Some work gloves are intended to be used once and others may have a specific life expectancy if they are chemical-specific.